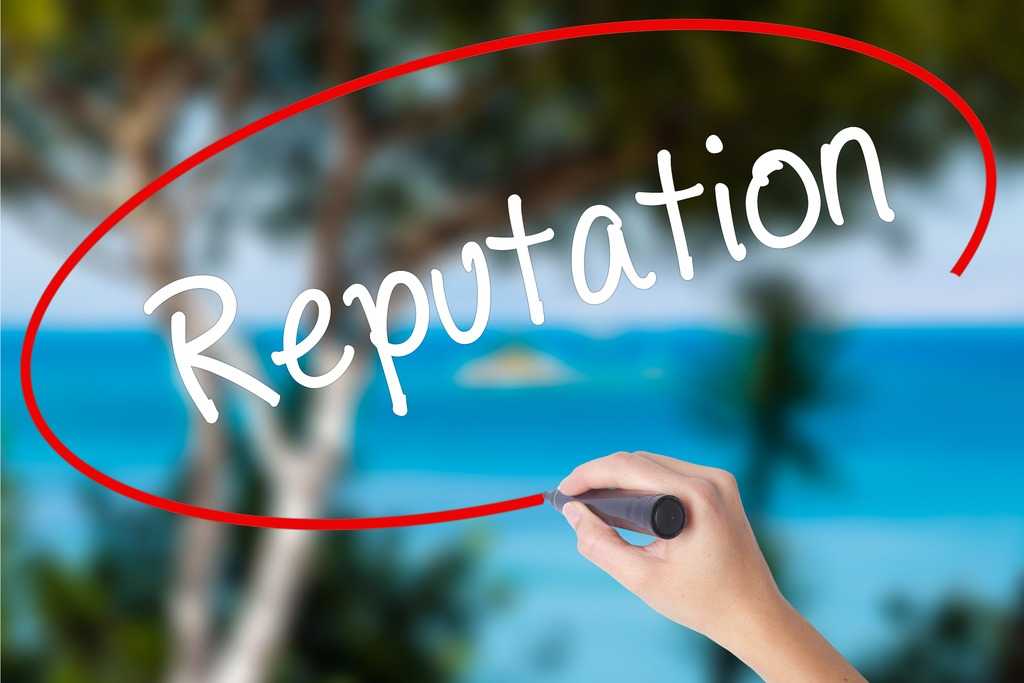 Your reputation is everything, whether you are a business or an individual. It is how other people perceive you, and they base how much they trust you on that. Unfortunately, one small (or large) mistake can completely destroy years of work you have put into building up your reputation. Let's take a look at some high profile examples of where this has happened.
1. Martha Stewart
Martha Stewart was known the world over for her cooking and fantastic health advice. Everybody loved her. And then, all of a sudden, everything went wrong.
"Stewart was sentenced to five months in prison, plus five months of house arrest and two years of probation for lying, obstruction of justice and conspiracy."
Stewart has been trying to make a comeback since then, with reasonable success. But, at the end of the day, she will always be known as America's sweetheart who wasn't such a sweetheart after all, and that is something she will have to carry with her for the rest of her life.
2. Samsung
The battle between Apple and Samsung has been raging for years. Between them, they effectively managed to bankrupt the other big players, including BlackBerry and Nokia. Other, smaller brands, like HTC and LG seem to have been left alone, as they are more of a niche market and therefore not really a competition to the two giants. Samsung looked like it was winning, until it released the Galaxy Note 7 and promptly had to issue a product recall because of exploding batteries.
"Samsung has announced an unprecedented recall of the Galaxy Note 7 just weeks after launching the well-received smartphone. Sales have been halted globally, and over the coming weeks Samsung will issue replacements to anyone affected. The issue is related to the phone's battery, with some scattered reports that the cell can explode while charging."
3. Apple
While the Galaxy Note 7 controversy has been damaging to Samsung, they haven't lost the battle yet. This is because Apple has had its fair share of controversies as well, not in the least a link to child labor.
"The researchers say that a main buyer of that cobalt is a subsidiary of Chinese manufacturer Zhejiang Huayou Cobalt Company, whose customers have included a large number of multinational tech companies, like Apple."
Microsoft and Samsung were also implicated in this report, but Apple was more damaged because of the Foxconn suicides, with Foxconn basically being Apple's China plant.
"On the evening of May 26 a 23-year-old worker jumped to his death at a factory in Longhua, located in southern China near Hong Kong. The apparent suicide was the tenth since late January at facilities run by Foxconn Technology Group, the world's largest maker of electronics and computer parts."
Perhaps more worrisome was the fact that Foxconn's response was to install suicide nets around its offices, rather than addressing the poor working conditions.
The above are just three examples of huge brands that have been involved in global scandals that have really affected their overall reputation, and there are many more. In fact, few of the giant global companies have been spared from controversy. There is Whirlpool with dryers that catch fires, Volkswagen that cheated on its emissions tests, Hyundai that falsely reported mileage, and more. Yet they continue to be brands that we know and that we trust.
The moral is that reputations can be damage tremendously, particularly when the company has actually done something wrong. However, none of the brands mentioned above have gone out of business. That is because they have excellent reputation repair strategists on board, who will work tirelessly to resolve any problem.