Proven reputation repair solutions
Expert online reputation repair since 2014.
Our reputation repair services include:
Unwanted search results removal
Search results and content suppression
Online branding to improve online sentiment
Online review management and ratings improvement
Wikipedia page editing solutions
Social media management
Positive content creation and enhancement
NetReputation has helped businesses build winning online brands since 2014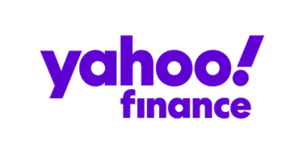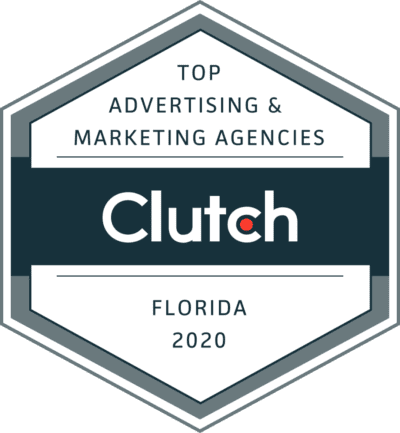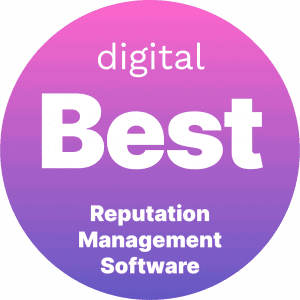 Reputation Repair FAQs
Get answers to your online reputation repair questions, including:
What is the reputation repair process?
Does reputation repair work?
How long does it take to repair online reputation?
What types of content can you remove?
What happens when a negative item can't be removed?
What does reputation repair cost?
Do you guarantee results?
Which languages do you offer services in?
Online Reputation Repair
Our online reputation repair process is based on your unique online situation, needs and goals. Most online repair solutions follow a five-step process to fix and improve your search results. These phases include: Reputation Analysis, Web Property Development, Content Creation, Publishing, and Content Promotion.
Does reputation repair work?
Yes! Our reputation repair process delivers proven results for individuals and businesses around the world. We've helped people and brands restore their online reputation since 2014. Our reputation specialists have seen and resolved just about every problem you can think of.
Just one negative search result can cost your business up to 22% of potential customers.
How long does reputation repair take?
The time it takes to repair your search results depends on the type of problem. For example:
Removing negative content can sometimes take just a few days or one week, based on where it's located. In many cases, an article or post can't be removed, but when it is possible, the time varies. If we have worked with a publisher before, a faster removal is more likely. But when that's not the case, the process may take longer, depending on a number of variables. When removal isn't possible, we let you know beforehand.
Search results suppression strategies usually begin to show results in the first few months. But long-term success can sometimes take 3-6 months or more. Pushing negative content off Google's first page often takes time, but some campaigns are completed fairly quickly. For example, removing articles from high-authority websites like major news outlets tends to take more time than deleting posts on lesser-known sites or blogs.
Improving online reviews and ratings depends on which sites need improvement, how many reviews a business has and how long they've been there. Making sizable improvements tends to require a longer strategy (months or years), based on business needs and goals. For instance, increasing an online rating from one star to three or four stars will likely take longer than, say, from three to four.
What types of content can you remove?
While we can't delete everything, there are a variety of negative items we can remove.
Some of these include:
Most mugshots, revenge site posts and other harmful items
Google and Bing TOS (Terms of Service) violations?
DMCA (copyright) violations
Sensitive private information from data aggregates?
Articles on high-profile publications like Bloomberg, New York Times, USA Today and CNN can be hard to remove, though in certain cases it is possible. Local news articles and blogs can sometimes be changed or removed on a case-by-case basis. Generally, burying news articles in search results is the best way to reduce visibility and repair your reputation.
What happens when a negative item can't be removed?
When NetReputation can't delete a harmful article, comment or post from the web, we can usually make it disappear from search pages using content suppression. Suppression buries negative links and pushes them to places nobody will find them.
With search suppression, we weaken bad results and replace them with better search content. This moves the bad results off important search pages and puts positive results in their place, repairing your brand while building a stronger online footprint.
What does reputation repair cost?
The cost of each reputation repair solution depends on a variety of factors, including your current issue(s), the type of removal (if possible), length of your campaign and your online goals. Our reputation repair team works to customize affordable reputation management solutions that deliver long-term results and meet your objectives without breaking your budget.
Do you guarantee results?
NetReputation supports all content removal campaigns with a 100% satisfaction guarantee. But whether it's content removal, search result suppression or online review management, we work tirelessly to remove negative content and help you make a great first impression on the web. We don't make empty promises and stand behind every solution we provide. Your success is our success.
Learn more about how we repair your search results
Negative content removal directly at the source
In many cases, we can remove unwanted content directly at the source and from Google search pages. Generally, this includes deleting harmful content from the site it's published on (the source) and getting the item de-indexed from search results. Many times, this reveals a terms of service (TOS) violation.
Negotiations for removal
Over the years, NetReputation has cultivated relationships with publishers across the web. These relationships often provide the leverage needed to negotiate faster removals for our clients. Contact us to learn if we can remove your content from a specific website, news source or publisher.
Repair reviews and ratings
90% of online consumers trust customer reviews as much as personal recommendations. With NetReputation review repair solutions, you can fix bad reviews, improve online ratings, and build a better review presence across the web. We offer comprehensive review management and business reputation repair solutions to elevate your brand on Google, Yelp, Amazon, Facebook, industry-specific review sites and more.
Search engine removal
Sometimes, we can flag and remove content directly from Google, Bing and Yahoo. This is usually possible when an item violates search engine TOS, is protected by copyright or enjoys another form of legal protection.
Negative content suppression
When removal isn't possible, we build content suppression solutions to push down negative items in search results. Content or search suppression is an essential aspect of reputation management. This process includes creating positive content that moves up search rankings and pushes bad results out of sight.
Business branding
Struggling to connect with your audience? Are customers confusing your business with your competitors? A weak online brand can hurt your reputation and your bottom line. Business branding solutions from NetReputation help repair customer sentiment and strengthen your brand in key search results, improving brand authority, impact and visibility across the web.
Narrative building
Through expert business ORM and social media management solutions, we help you write your own brand narrative online. Positive content creation, profile building and social promotion put you in control of search results with positive assets that reflect your values and reinforce your story online.
What are those negative search results costing you?
Whether you're building a career or running a Fortune 500 company, just one bad search result may be costing you valuable opportunities every day. Fortunately, there is something you can do about it.
Schedule your free reputation consultation and start building a better online brand today.