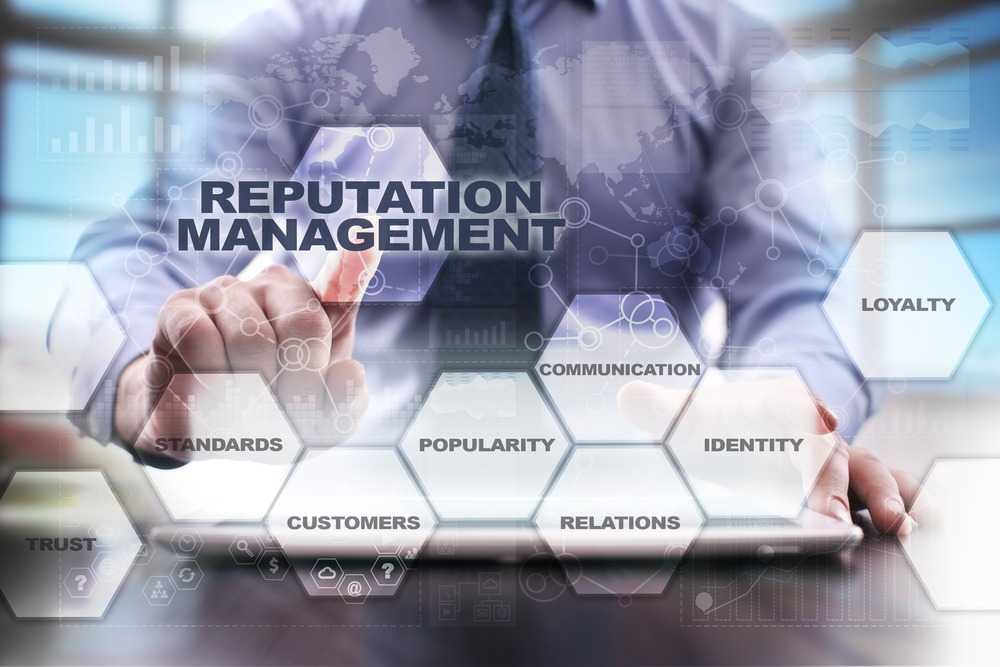 Online Reputation Services
Online reputation services are beginning to become more prevalent in today's business world. Moreso, Online reputation services are now a must do for individuals. Ensuring that your web presence is positive is the
In this digital era, there are many ways to improve your presence online and to better optimize yourself or your business. There are many ways to manage your online reputation, the hardest question is where to begin. By hiring a reputation management company like NetReputation you can easily unburden yourself from many headaches. ORM handles how you are perceived online by others. What is your online reputation?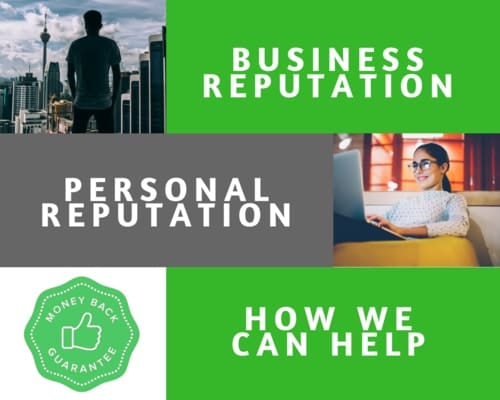 There are many Online reputation services available to the general public. It is important to read reviews and obtain testimonials before you make any decision. Optimizing yourself online can be as easy as resizing a few images on your website. Consumers are becoming smarter day by day, on top of this, consumers are turning to the internet to answer all of their buying questions. That is why it is imperative that you act quickly to fix negative impacts and boost the positive content about yourself or your business.
With over a decade of experience in Online reputation services, we have perfected the way in which negative information is removed or hidden. While still promoting new relevant and positive information online. Nowadays your online reputation is what matters the most, it is how the world sees you.
When reviewing your business and how it appears online there are many useful tools you can use. For starters, consumers are drifting more and more to review platforms. The technique of providing a good service and relying on word-of-mouth marketing is slowly fading. Companies need to look for new innovative ways to market to consumers (i.e. Paid ads or social media). One negative news article online has devastating effects on your performance and sales.
If you look into the Yelp Metrics you will see there are over 74 million unique users every single month. Imagine how many potential customers decided not to use your service or purchase your product after seeing a negative review or even worse no reviews at all. Consumers making purchasing decisions based on the feedback of others. When individuals are shopping online or looking for a solution you need to appear first. 91% of Google visitors never look past the first page, so you can create as much content as you'd like but if it lacks quality you are simply wasting your time.
Many businesses these days need online reputation management services to manage their media presence. You would be surprised at what a single daily post could be for your brand loyalty. By building a following online (via Instagram or Facebook, etc.) you will already have buyers lined up for any new goods or services.
Combating Negative Articles with ORM
90% of the time if you are seeking an online reputation management services it is because an article is harming your business. Furthermore, the process of removing a negative article is quite simple. If the posting is defamatory or a blatant lie that may be automatic grounds for termination by Google.
Begin by conducting a thorough analysis of yourself or business online. Google your name or business's name for starters. Figuring out every harmful site is a great start when pinpointing what is hindering your business' productivity levels. Since you may not own some of the content the process for removal may take some elbow grease. If you have not attempted to contact the source for removal options you need to. Researching online on sites like Domaintools.com is an excellent source for obtaining webmaster credentials. A WHOIS search (if not private) will reveal the site owner's name, address, phone number and email. In most cases, a polite email including facts that discredit or falsify their article is where you need to start. Many webmasters will update, edit or remove an article if you can convince them that it is currently misleading or falsely reported.
Managing your online reputation is an art form. Making sure your consumers see you for who you really are and not what one individual thought of you is key. Given all of the possibilities that your customers are searching you must be on your toes and ready to adapt if the market pivots. Any action or decision your company makes is more than likely going to appear online.
We offer a FREE CONSULTATION that will show you any and all negative posts online.
Fighting Bad Reviews
68% of the online purchases are based on online reviews. Furthermore, with the way society is, a negative experience online by a customer is more likely to be shared more than a positive one. Therefore, it pays to take the time to inspect your online reviews. Negative reviews can definitely hurt your business.
The good news is there are ways that you can hide, fix, or completely remove negative reviews legally. You don't even need to pay an expensive company to get the job done in the case that the website or customer won't remove the negative review. In most cases, you won't need to hire a lawyer to have negative reviews removed. You can also attempt to "flag" a negative review if the reviewer does not comply and remove it themselves.
When handling negative reviews it is important that you respond in a timely and polite manner.  Most review platforms allow you to respond to customer reviews. It doesn't matter if the review is unjustified, responding will show potential consumers that you care about the service you provide. It is not uncommon for reviewers to amend or even take down their initial negative comments because you reached out to solve their problem. In addition, many studies have shown that if you make amends with a 'bad reviewer' they are more likely to be return customers.
Solutions
On the bright side, there are many options available when it comes to online reputation management services pertaining to handling bad reviews. It is important to reiterate that responding disgruntled clients or guests have many benefits. By responding to a bad review online you are telling your potential clients or new visitors that you are here to help. Giving the impression that you are genuine and striving to provide the best possible service.
When dealing with an individuals reputation there are fewer factors to worry about. Making the move to hire a company that specializes in online reputation management services should be at the top of every operation teams agenda. There are many factors that can influence your reputation online for the better, however, there are also many mistakes people make that are detrimental to their success. The most important or most concerning of them would be the presence of internet slander online. Internet slander is when a defamatory or false statement that is harmful to someone's reputation. For the most part, a simple email to the webmaster will have that article removed. However, there are certain circumstances especially in the mugshot publication industry where an email will not suffice.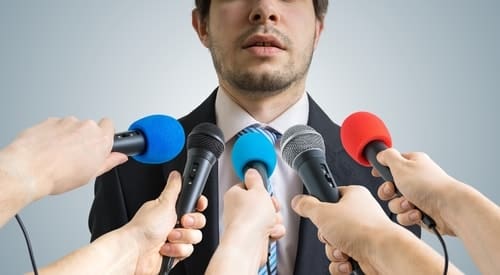 Mugshot Removal and Background Report Cleaning
When taking a deeper look at the "dark web" you will start to see how many websites existing online and the plethora of services that are provided. One in particular (to revisit) is the mugshot publication industry. There are about 300+ websites online that will retrieve public records (i.e. arrest details, mugshots, background information, etc.) and publish the content online. Some may think, "well it is public information so anyone can find it either way" and you are correct. However, when it comes to removing the information since these sites have legally published it you may have to pay them for any removals. Here is a short list of mugshot websites that currently exist:
BustedMugshots.com
BustedNewspapers.com
Mugshots.com
Arrests.org
Jail.com
FindMugshots.com
If you are searching for an arrest record online. Start by visiting Google and typing in the individual's name along with the word 'arrest'. For example, if your name is John Smith, type "John Smith arrest" into Google. By including the quotation marks you are limiting the research to that exact match, excluding another that does not reference an arrest.
When Applying to Jobs
Utilizing online reputation management services is crucial when it comes to looking for a new job or even moving to a new home. If an individual has damaging content online they may be less likely to get a call back for an interview. Think of it from the perspective of the company, would you hire someone to work in sales (or any B2C position) that has a mugshot on Google? Probably not. Hiring individuals with criminal records can work if they are qualified however there are many risks companies take so they tend to avoid these applicants.
Consequently enough, even if an arrest has been thrown out of court or expunged many websites will still have the negative article displayed unbeknownst to you. The worse thing imaginable is to walking into an interview only to have them question you about a mugshot you were unaware of. Do yourself a favor before you apply and thoroughly research yourself online. Be unbiased and act like you never heard of yourself before. What impression do you give off? Are the search results positive? Make sure you are appearing in a way you approve of and that truly represents you as a person. If you have limited content online about you try creating social media accounts such as Facebook, Instagram, and LinkedIn. If you can successfully master the way you marketing yourself, everything else will fall into place.
How We Work
Over the past 10 years, we have worked towards establishing relationships with many media publishers. We have effectively suppressed thousands of clients negative articles and mugshots online. Online reputation management services are here to stay, make sure you are ahead of the pack when it comes to how you appear online. It is important that you stand out, gone are the days where you need to hire developers for marketing yourself. There are endless possibilities you can implement today that are free, social media is a perfect example of where you can start.
Do you have 5 minutes? That is all it takes to initiate any of our online reputation management services, call us today to learn more, 844-461-3632.