Online Reputation: Have you ever searched your name in Google? If so, maybe you found the typical results you'd expect to see – your LinkedIn Profile, or an old article from the local paper about your first place science fair project. But maybe you found an article or blog post speaking negatively about you or your company. Maybe someone lodged a complaint on Twitter, Facebook, or Yelp against your business and one of its products. You try to respond positively, ensuring the customer that your company will provide a full refund, but the review is published for everyone to see. How can you remove the review yourself? How can you delete the article from the public domain that speaks negatively of either you or your company? Read on to find out.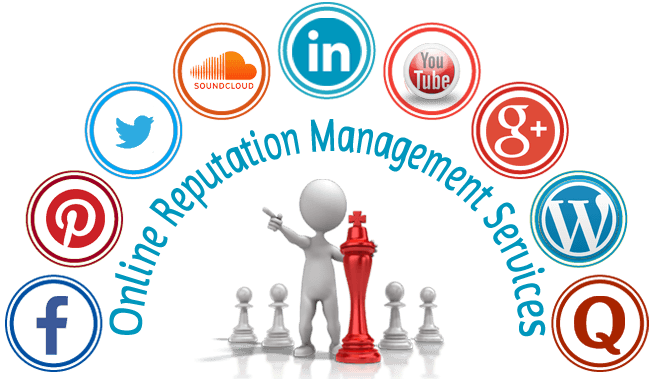 Online Reputation- What You Can Do
Oftentimes, once an article or blog post is published, you might have to go down different, and perhaps very difficult, avenues to have negative information about you or your company deleted from the Internet. Even more, unless you're an expert on search engine optimization and other tech-savvy tools, it may be nearly impossible for you to have the negative search results removed, especially when a majority of people tend to only look at the first page of search results.
But first, look at the site that posted the negative content. If negative reviews are posted on Yelp or other similar review sites, respond positively to customers. Ensure them that customer service is your company's top priority. Offer refunds or to redo jobs when applicable. That way, other potential customers can see your positive response and willingness to rectify such situations.
If you find a blog post speaking negatively about your character, try reaching out to the blog author. Engage the person in a positive discussion about removing the negative content.
If you come across an article posted on a third-party website, such as a magazine or newspaper site, reach out to both the author and public relations department. Depending on who you can get through to, you may be able to have the article removed entirely. But just know that attempting to have any and all negative content removed from the Internet can be a time-consuming process, time which is far better spent growing your business.
Contact Us Today to Help with Online Reputation
Let us do the legwork for you, so you can focus on what you really love—running your business. Here at NetReputation.com, we have a team of experts who can quickly research the negative content, suppress it, and create positive content for everyone to see. Whether you are an individual wishing to fix and protect your personal reputation or a business owner wanting to repair your company's reputation while also creating positive content for potential customers to see, we are here to help. Call us at 844-461-3632 or e-mail us at info@netreputation.com for your free analysis.