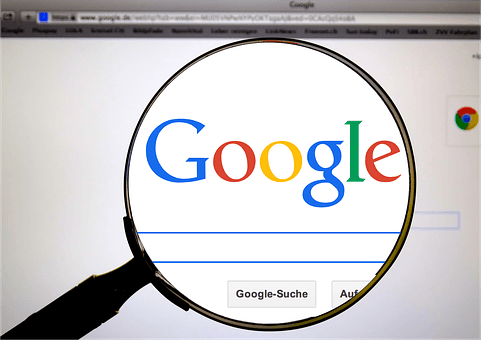 Website Analysis
First of all, nothing beats a fame that has been made on your own, a work prompted from scratch
to the stars and with a lot of recognition from the audience. This is the story of thousands of internet personalities that are living the dream of getting paid for doing
what they love. Now it's the perfect time to do exactly that with your personal brand, not only it's beneficial, it's engaging. Website analysis and branding are different from business to business, or business to client interaction. Individual communication feels closer, like a recommendation from a
friend. Millions of people on the web see those YouTubers, Instagram influencers, and bloggers just like family, and maybe it's your moment to join that team.
We are living in a profile-centric world, where website analysis is crucial. Now you can acknowledge, with a more precise detail, who the man behind the mask is. You know his/her tastes, opinions, views, team, location, and more. This is highly due to the fact that it's almost impossible for influencers to not have various profiles on the most popular social media platforms of today. This has created a new ecosystem of online reputation, where everyone can see your content, but also may review it from a personal standpoint.
You'll have your fans, but also detractors, and this is important to notice because you can only fight content with better content. Tutorials, infographics, vlogging, unboxing, testimonials, and more dynamics are popular than ever before, and all thanks to this powerful interplay between content creator and viewer. Because if I like your video on Facebook (for example), I will let you know that through a tweet directly sent; it doesn't matter the social network, engagement is what matters most.
An image is Everything. Website Analysis is Controlled Content
When you have creative freedom without limits, the word "boundaries" disappear, but
sometimes we need to understand the medium and its participants. Nobody wants to see an Instagram account with terribly awful photos, or a YouTube
video with badly recorded audio, right? And that's when you know that image and the very
specifics of production quality are crucial to stand out from the competition. You will
be the believer and the doer, and from your space and perspective, original content is
going to be the greatest outcome. You're going to need a strong hand that supports you through this challenge, a net monitor with the compromise and expertise to make site analysis,
strategies to strengthen your reputation; Furthermore, Net Reputation's site analysis strategies you can focus efforts on creating new business ventures, meanwhile this workforce stands right beside your brand.
Building a Website Analysis Takes Time, So Does Building a Positive Image
First of all, patience has its rewards. You can limit website analysis by consistency and staying innovative regarding what you publish as it is a direct influence on your online reputation. Nobody makes millions from nothing and without making a sweat. Go out and spread your word on a product, service, platform or sentiment; you will see the effect raveling in the community. Remember, your voice is important and also necessary, so don't forget to use it.
NetReputation.com has been advising personal and corporate brands for more than 4 years on poor
online advertising ROI caused by a negative reputation. Call: 800-989-8136 to learn
more about.