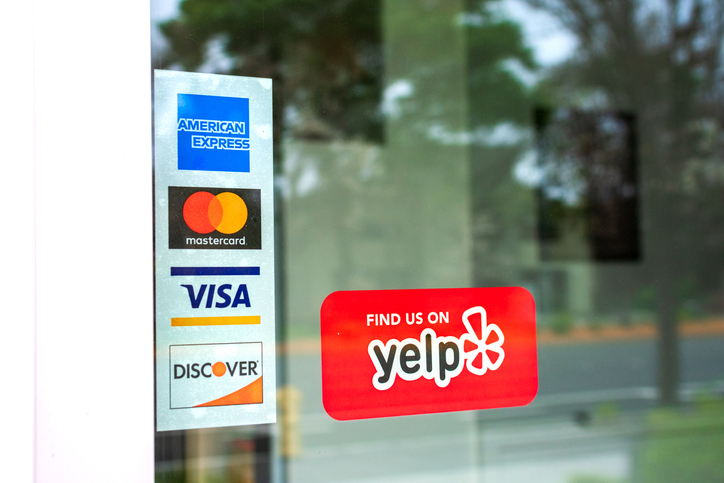 Looking for a good Yelp review management service to boost your digital reputation? We have your back. Contact our award-winning Yelp Review Management team today!
Does your business have a Yelp page? If so, how much time do you spend on it?
Yelp is loved by many people and trusted to provide important information for choosing businesses. In fact, Yelp sees more than 178 million visitors each month. It's in the top 100 spots for Alexa searches, and there are over 214 million reviews on the site.
If your Yelp page is anything less than spectacular, it is hurting your bottom line.
You need to dedicate resources to managing Yelp. Doing so generates positive reviews, overcomes negative reviews and improves your company outlook in general.
Then again, managing Yelp is a skilled task. If you aren't familiar with the practice, you can easily do more harm than good. Perhaps the best solution is to leverage a Yelp reputation management service.
What Is a Yelp Reputation Management Service?
In general, this service implements measures to ensure that you have the best reputation possible on Yelp. It accomplishes this task primarily by tracking reviews and creating a standardized approach to dealing with reviews and review-related communication.
A good reputation management service includes responses to bad reviews, contesting bogus reviews, developing customer relations strategies to help avoid bad reviews and additional services that generate more good Yalp reviews.
In all, a well-implemented Yelp reputation management service improves your brand recognition and positivity.
What Do the Services Accomplish for Your Business?
Yelp reputation management services strive to make your business better in many ways.
Most obviously, the services can turn negative reviews into positive reviews. The services also handle review responses and direct communication on Yelp.
Combined, they improve your online reputation and save you time by completing all of these tasks for you.
When done correctly, reputation services improve your search engine rankings and bolster your brand.
Good services can generate more business, improve customer feelings, fortify your brand and help your business to grow positively with additional success.
What Are the Advantages of Using a Reputation Service?
To be specific, a Yelp reputation management service agreement nets all of those benefits by organizing communication through and around Yelp.
For starters, your service provider commits a dedicated person or team to manage yelp responses and communication. This team ensures that responses are fast, professional and effective for meeting your goals.
These services also create communication templates that help the team stay organized and efficient. Despite that, the team provides unique responses to every review and case.
Most importantly, the service provider creates issue resolution for unhappy customers. Negative Yalp reviews are addressed from a vantage of turning a bad experience positive, and more often than not, this requires a solution to the customer's problem.
With improved dialogue between you and your customers, both parties enjoy an improved experience.
Can You Remove Bad Yelp Reviews?
The short answer is sometimes. Yelp maintains a formal appeal process.
If you believe a review is fake, you can file an appeal and go through the Yelp system. Should Yelp side with you, they will remove the review in question. But if they side with the reviewer, it will stay as-is.
Ultimately, your odds of getting rid of bad reviews improve when someone intimately familiar with the system manages the appeal. It's a lot like having a lawyer — but specifically for Yelp cases.
The most important takeaway is that you and third-party providers do not have the direct ability to remove a Yelp review.
What Are Some Yelp Reputation Management Best Practices?
If you want the best results from Yelp, you need a good strategy. All of these practices help with the bottom line.
First, set up and claim your business page. A business page can be made on your behalf. Until it is claimed, you cannot respond to customers and interact with them directly.
When that is done, upload professional photos. That improves your appearance and professionalism.
Most importantly, respond to reviews (or have a Yelp reputation management service provider do this on your behalf). Remember that the purpose of responding to a negative review is to change the customer experience — not argue with the customer.
If you consistently provide professional responses, your reputation will benefit.
How Do You Choose a Yelp Reputation Management Service Provider?
Start by checking guarantees. A third party cannot guarantee that bad reviews will be taken down. That is exclusively up to Yelp.
An honest service provider can quote an average success rate, but they cannot promise that any particular review will be removed.
Additionally, look at the service provider's reputation. If they can't manage their own online reputation, they should not be handling yours.
Most of all, compare services and prices like you would with any other company. The right team does a lot more than just respond to a few reviews. They provide a range of services. You can compare packages against prices to shop around.
Some of the key services to remember are review analysis, engagement, positive reinforcement, review generation and automation.
What Is the Best Way to Improve Your Yelp Reputation?
Your best bet comes from focusing on service.
When you provide good service to people, you get good reviews. That's the key. Reputation management services primarily aim to help you accomplish this single task. They will improve communication between you and your customers and provide you with strategies and tips, but it all boils down to the customer experience.
If you want good reviews, give people good reasons to write them.
Your online reputation matters. Yelp reputation management services help with that, but you need a holistic approach.
Netreputation.com provides all of the services necessary for maintaining your entire online reputation. We can help with Yelp and much more.
For help with Yelp, contact us today. Your business will thrive when you get the right help.