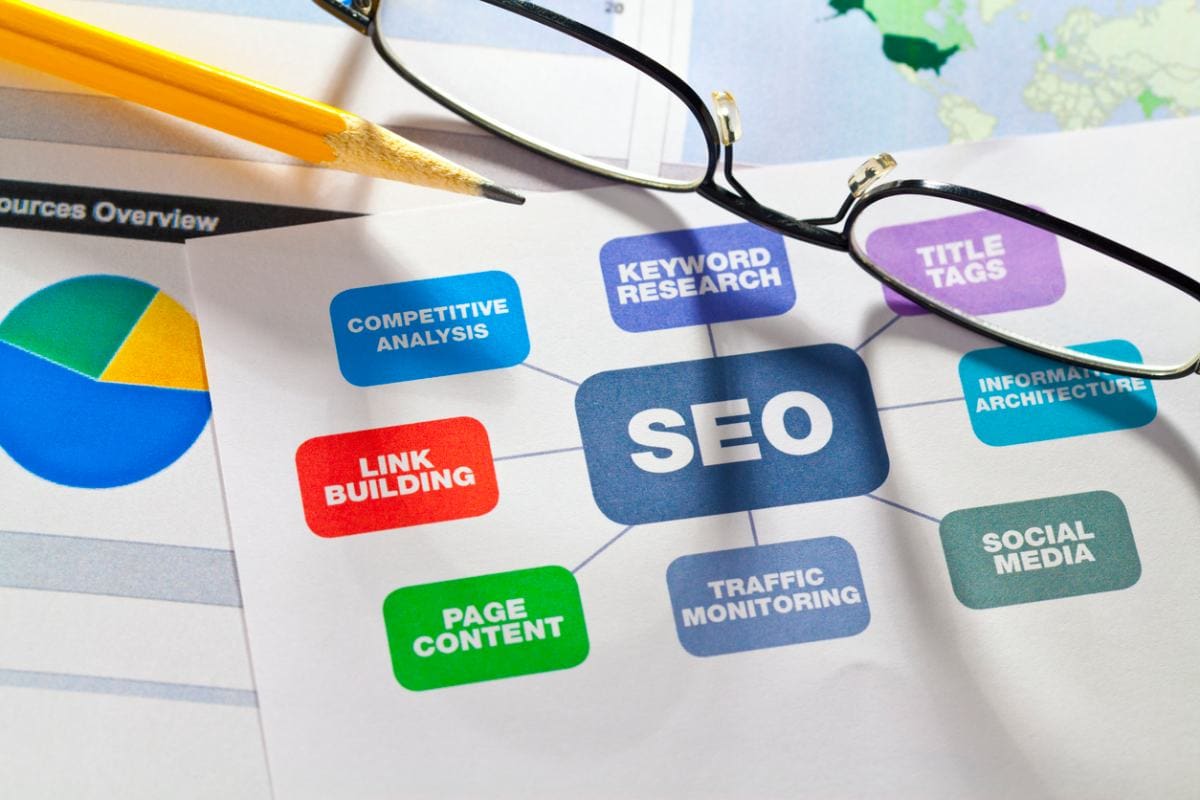 Is your brand not standing out in online searches? SEO for brands can improves awareness and drive business growth. Talk to a business branding services professional today!
Business owners and individuals alike depend on branding to stand out on the web. A brand tells others who you are and what you represent, helping to influence purchasing decisions.
How your brand appears in online search engine results has a direct relationship to search engine optimization (SEO), the factors that help major search engines like Google accurately categorize and index your web properties.
In this guide, we will share critical information about SEO tactics for brands, including how the professionals at NetReputation use proven strategies to improve online visibility and brand awareness.
What is a Brand?
According to a leading online business information resource, a brand refers to a marketing concept that helps others to identify a particular company, individual, product, or service.
Brands are intangible, meaning they can't be touched or seen by a particular audience. Rather, brands influence perceptions of aspects such as value, expertise, innovation, or problem-solving. As such, brand awareness is one of the most valuable assets a business owner or individual may have.
Many people confuse brands with a slogan, logo, or specific "trade dress" — the colors, fonts, and unique style — a person or business uses to create brand awareness. While these are components of an overall brand image, the brand itself remains an ethereal, yet mission-critical, concept.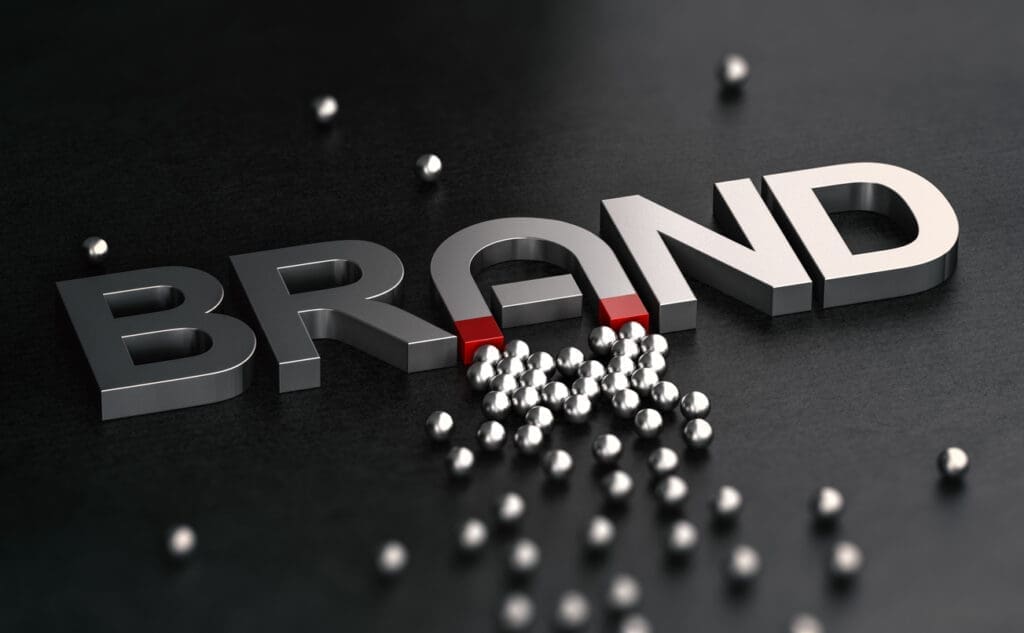 Why Do I Need a Brand?
If you are a small business owner, you know that in order to achieve success in your industry, you must be able to stand out from your competitors. A brand allows you to do this. Think of brand awareness as a part of your marketing strategy that helps people recognize your company and its products or services.
Brands aren't only for businesses, however. Individuals also gain tremendous value when building brand awareness. Just like for businesses, a brand tells others who you are, what you stand for, and what values or attributes you bring to the table.
A personal brand can play an important role in launching your career as well as boosting it once it has already been established. In fact, a graduate business study conducted by Northeastern University indicated that as many as 85% of hiring managers are influenced by a job candidate's personal brand.
Whether aimed at business growth or for personal needs, a branding campaign works to:
Highlight your personal or business strengths.
Establish your online reputation and brand reputation.
Build trust between you and your target audience.
Communicate the unique values and attributes that make you special.
In simple terms, when you increase brand awareness, you are helping to stand out from competitors by attracting potential customers.
What is Search Engine Optimization?
Search engine optimization, or SEO, is the process of improving your website and related web properties to stand out in search engine results. In other words, SEO works to satisfy the complex algorithms Google and other search platforms use to index pages. By tweaking on page elements as well as off-page factors, SEO helps you stand out.
Search engines rely on automated search spiders or "bots" to crawl billions of web pages. As these bots move from page to page, they are collecting a wide range of information with the goal of providing relevant search results to Google users. Some of the information or factors analyzed by search engines include:
Relevant keywords, including long tail keywords, in the page content.
Links to and from the page pointing to relevant websites.
The website's authority, or how accurate, relevant, and informative the site is.
Content length and informative qualities. High quality content is a major ranking factor for search engines.
How mobile friendly a page is, or how accessible your page is on mobile devices.
Underlying aspects related to the code used to create and publish web pages.
Search engine algorithms are programmed to understand the search intent of a given user, then deliver accurate and relevant search results. In other words, Google and the other major search engines are attempting to answer user questions. SEO tips the scales in your favor; as part of a broader content marketing initiative, SEO directs more website traffic to your web properties, including the extremely valuable organic traffic that helps position your website as an authoritative information resource.
How is Branding Related to SEO?
As we've presented in the sections above, branding helps to build awareness of the business or personal attributes that make you unique.
SEO helps to improve visibility in online search results.
What if you blended the two strategies together? How can branding and SEO work hand-in-hand to produce the desired results?
At NetReputation, our team of SEO and branding professionals leverage a wide range of tools to optimize pages for Google search. This, in turn, works to increase brand awareness by positioning relevant web pages at the top of results. When Google users are conducted branded searches or simply looking for more information about local businesses in their area, brand and SEO are crucial elements that help you stand out, bringing more organic traffic to your website.
Why is SEO Important for Brands?
Google is focusing on increasing organic searches to increase traffic for websites. Increased rankings on the search results for your industry increases your brand exposure on the Internet. It also helps you convert qualified customers into customers.
In simple terms: More visibility = more customers = more revenue.
How Do Companies Use SEO?
Search marketing is an effective tool to improve your business performance in search. Think of it as an extension of your digital marketing efforts. In fact, SEO is a powerful digital marketing tool.
SEO service providers will be able to improve and increase the ranking in Google results by developing an SEO strategy designed specifically for your goals. These goals can include:
Getting your message out to a specific target audience.
Bringing more traffic to your website.
Serving as an addition to your offline marketing efforts to boost brand awareness.
Helping with the creation of landing pages or other unique web properties to drive more traffic from across the web.
Helping you to create content using relevant search terms in the content itself as well as to optimize alt tags on images used in your content.
Remember, the goal of SEO is to drive traffic to you from search platforms like Google. When you incorporate SEO into your digital marketing efforts, you have the potential to stand head and shoulders above your competition in the online environment.
Brand Recognition: Key to Success in the Digital Environment
When people are searching for you online, what are the first aspects they discover in Google results? Do you have a brand, and do people recognize it immediately? If not, it's time to focus on building your brand's recognition.
Brand recognition works to develop the attributes and values you or your company can provide to others. There are several steps in developing a brand; by undertaking the process, you build brand awareness and ultimately generate search traffic to your online presence. Steps in establishing or improving a powerful brand include:
Figuring out who you are and what you stand for.
Defining your target audience.
Pinning down your goals in boosting brand awareness.
Researching your position as well as the positions of your competitors.
Building your digital presence through content marketing and promotion.
Recognizing that your brand is always evolving and may need future adjustments to meet the needs of your personal/professional goals.
NetReputation's team of branding experts can help you pinpoint your strengths and weaknesses, allowing you to develop a powerful brand that ratchets up awareness in your audiences. When you increase brand awareness, you are positioning yourself for success in your personal or business life.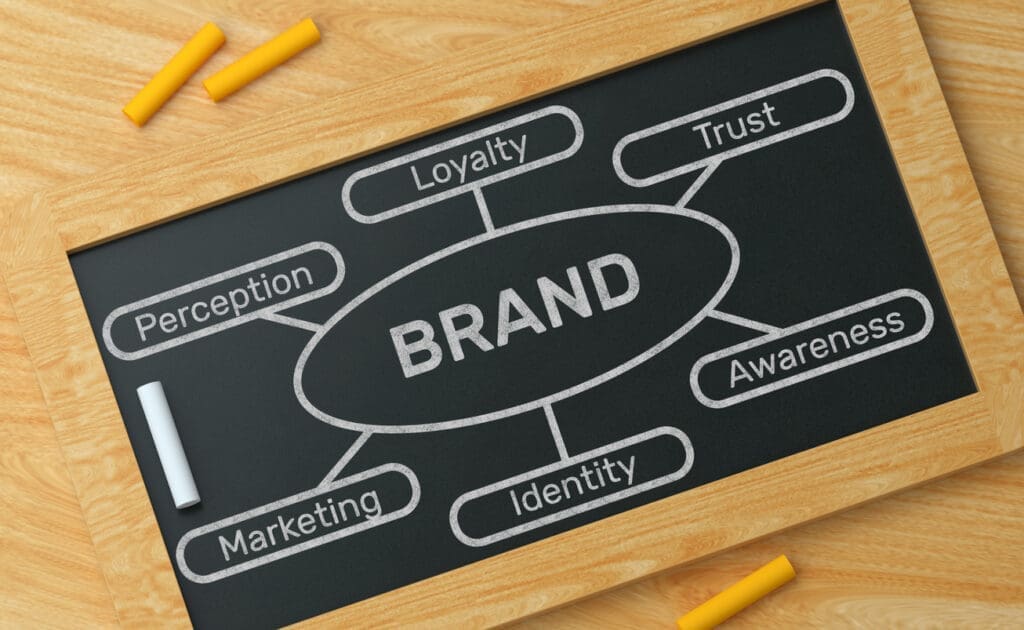 Top Ranking in Search Engine Results Pages
Just like branding, SEO can create awareness for your online properties by securing top rankings in search results pages (SERPs).
How can you get those top rankings? The process begins with keyword research. SEO professionals use keyword research to identify words or phrases that people are searching for when looking for information about you or your business.
One of the best tools for identifying keywords is Google Analytics. With this tool, the SEO team can take a deep dive into a wide selection of data streams, including:
Search position for specific web pages.
Analysis of website content for branded phrases and non branded keywords, including specific target keywords and longtail keywords (keyword phrases) entered by Google users.
Organic search traffic patterns.
Once information is analyzed, it is used to develop an effective SEO strategy that improves online visibility in SERPs. This includes a keyword strategy to target specific words and phrases in branded content.
Relevant content using branded search terms can be created that works to generate organic traffic as well as increases brand awareness. SEO can also be leveraged to improve or restore brand reputation by manipulating the search results you want Google users to discover. In fact, the goal of every SEO strategy is to create an environment where you stand out as you control the conversation others are having about your brand online.
A Word About Brand Reputation
If you already have an established brand, you may wonder, "What is your brand's reputation?" Do people trust your brand, or are there concerns that may push customers toward your competitors?
Online, as in life, your reputation is a critical component of who you are and what you stand for. In the digital environment, your online reputation has the ability to influence purchasing decisions on the part of your target customers. If your reputation is great, new doors of opportunity await you. If your reputation has been damaged by negative information such as unflattering news articles, bad customer reviews, or poor ratings on third-party business review sites, your prospects may be affected.
Online reputation management (ORM) works to establish, protect, and repair your reputation. ORM professionals at NetReputation have the skills and experience needed to provide competitive advantages for you. Brand awareness can suffer under a poor reputation. When you take the steps needed to protect or repair it, you improve brand awareness and trust between you and more customers.
A Local SEO Strategy that Works to Improve Visibility in Search Results
Local search has become a dominant force in online environment. Now more than ever, people are using smartphones and other mobile technologies to access information about businesses around them.
Local searches (Google searches incorporating local intent) account for as many as 46% of all Google searches in 2019, and that number has only grown in more recent years.
Small business owners, in particular, gain significant advantages in leveraging local SEO to grow their operations. With the advent of mobile voice search and other related technologies, standing out among businesses in your area is a critical aspect of your pathway to success.
A local SEO strategy for small businesses should incorporate:
Keyword research to pinpoint the specific words and phrases Google users are inputting.
Link building initiatives to local business directories.
Claiming and building your Google My Business profile, which marks your business on Google Maps.
Encouraging customers to leave online reviews. Reviews are an important aspect of brand visibility and ranking in search, which helps position you for business growth as you build trust between your operation and your audience.
In today's fast-paced and highly competitive digital environment, overlooking the value of local SEO can stand between you and business success. An SEO service provider can help you get the most from this strategy, allowing you to make connections with consumers in your area.
Even More Branding Tips to Help Drive Traffic
Your brand's growth is dependent on your ability to share it with others. To improve awareness and to influence search rankings, here are some additional tips you can use to achieve your goals:
Engage in link building initiatives with local business directories, industry directories, and online review sites. Link building has strong influences on ranking and is an important part of SEO.
When you create content to share online, avoid the practice of keyword stuffing, or using too many instances of the same keyword or phrase in your content. Keyword density is a complex subject, but the takeaway is that if you use too many of the same word, Google may penalize you by dropping you out of top rankings.
Don't forget social media channels like Facebook, LinkedIn, Twitter, and YouTube. Each of these is a great platform to help spread the word about your brand. A blog post you write online can be shared via social media, bringing more online traffic to your website. Relevant posts are also indexed by search algorithms, improving your overall ranking.
Finally, set up a Google Alerts profile to help you gauge how people are responding to your brand. Brand monitoring is a vital aspect of branding reputation management and helps you to spot issues before they can harm what you've worked so hard to build.
Contact NetReputation Today for Branded SEO Solutions
Building and maintaining a brand is one of the best ways to improve awareness of what makes you special. If you are a business owner or an individual, your brand can unlock new opportunities. Unfortunately, branding is a complex and time-consuming process.
NetReputation can help. Our branding team has the experience, tools, and skills needed to help you stand out from your competitors. Call our team at 844-461-3632 today or fill out the contact form below to connect with one of our representatives.