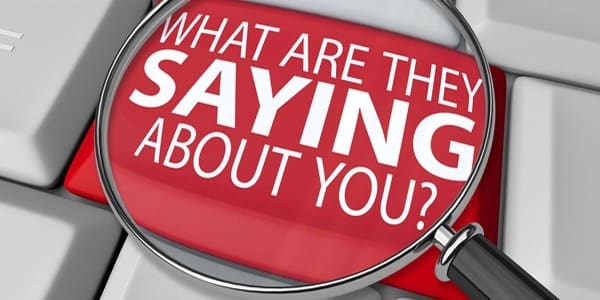 A positive business reputation can increase your customer base, and in turn, profitability. A company's online reputation is key to its survival. One negative review can potentially tarnish the company's reputation permanently. This article discusses the four common mistakes businesses make when handling their Internet reputation.
Publishing Little to No Content – Business Reputation
Having a weak web presence cannot not help your company expand and increase its customer base. Be sure to have a strong website that showcases your company, its services, and its products. Consumers want to see a company website that is both attractive and informative, providing information on the company's history, its brand, and its number one priority—its customers.
Avoiding Social Media
One important way to get your name out there is to engage in conversation with customers through social media, particularly Facebook. With Facebook, you can reach your target audience by producing content that allows customers to see your brand. Here, you can also offer promotional coupons; offering free shipping is a sure way to gain momentum. You may even wish to offer a 20% discount for customers who sign up to receive weekly emails from your company. This can drive potential customers to your website.
Failing to Respond to Customer Reviews
It is common for an unhappy customer to post a negative review about a company, its product, or its services. Should this happen, make sure you respond to the review. Don't ignore it. Other potential customers will see the review, and if they see that you haven't responded to it, they may be less inspired to patronize your business. Never respond to negative reviews in an angry tone, as this reduces your credibility and further tarnishes your reputation. Respond in a positive manner by letting the customer know that you want to fix the problem, whether this means providing a full refund or replacing a product. Whatever the problem may be, try to fix it. This allows potential customers to notice that your company's top priority is the customer.
Not Encouraging Positive Customer Feedback
Companies often send follow-up emails to customers asking for feedback about their experiences. Be sure to keep track of the feedback you receive, whether positive or negative. You want to ensure that you respond immediately to any negative feedback. You can respond to positive feedback as well. Thank customers for leaving glowing reviews, and reiterate that they are your top priority, because after all, they are what keep your company in business.
Contact Us Today for Help with Business Reputation
Don't let your online reputation ruin your company's profitability. Here at Net Reputation, we have a team of experts who can quickly research the negative content, suppress it, and create positive content on the web for everyone to see. Call us at 844-461-3632 or e-mail us at info@netreputation.com for your free analysis.