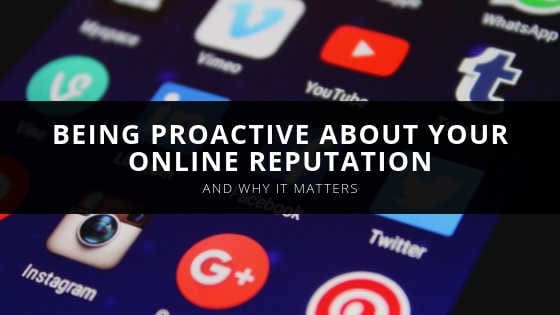 Like bottled water and batteries in your bunker, intentionally building your online reputation now can pay dividends when you need it most. Why is online reputation monitoring so important?
Online reputation management is probably something most individuals do not consider or think about. 
But in times of hardship when negativity appears online, where do you turn? 
Who can you call to help restore your online reputation to its former glory?
In this article, we will discuss the importance of being proactive about your online reputation. 
Waiting too long to take action will not only cause your stress and anxiety but it may even make matters worse over the long run.
Here at NetReputation, we pride ourselves on our ability to restore, maintain, and monitor online reputations of both individuals as well as businesses. We are the leading providers of Online Reputation Score monitoring and improvement.  For a free reputation score scan, check out App.NetReputation. 
What Does the Internet Say About You?
In today's highly connected world, your online presence matters. People use the internet to search for information, and when they are Googling your name, what appears in search results? Online conversations about you or your company can have powerful effects on decision making processes.
It doesn't matter if you are an individual or a business owner — your presence online is a window into who you are, what you do, and what you stand for. Within your online image — your brand — is your online reputation, or the factors that shape people's perception of you.
When you have a positive online reputation, new opportunities become available to you. If your reputation is negative, you may be missing out.
The search results tied to your name are used for far more than purchasing decisions. People use Google to conduct informal background checks for a wide variety of reasons. If online mentions and negative news have harmed your reputation, you might not:
Get accepted into the school of your choice.
Be approved for a home or vehicle loan.
Be able to start a new relationship with someone you met on a dating site.
Get that dream job you applied for.
Can you really afford to let your online reputation stand in the way of your future? If not, online reputation management is a proven solution.
Online reputation management helps you to control the conversation, allowing you to protect your brand reputation as a business owner, remove negative information from search results, and showcase your best attributes with positive content creation.
The Importance Of Being Proactive vs. Reactive About Your Online Reputation
In this day and age, the internet is a very influential and free tool that almost anyone, not only marketers, can use.
Billions of Americans and users worldwide turn to search engines such as Google to find answers to all of their problems. They use search engines and social networks to gain knowledge and to learn about others.
So what can you do to ensure that your online reputation is positive and where exactly can you turn when something unfavorable or negative appears online referencing your name or company?
And most importantly, how can you start becoming proactive about your online reputation monitoring in 2021?
The idea of being proactive means consistently monitoring how your name appears on Google while keeping in mind that 90% of Google visitors do not venture past the first page of the search results. When you monitor your online reputation, you are able to identify problems before they can cause harm to your brand image and your business or personal prospects.
The reactive approach, by contrast, comes when you do not monitor social media or search results until your online reputation has already been harmed by negative information. This approach often leaves us scrambling to restore our brand reputations before the problem gets worse.
There are endless tools and websites to utilize when working to better your appearance on the internet. Social media sites such as Facebook, Instagram, Twitter, and YouTube have made it extremely easy for users to produce content FOR FREE.
Thankfully, these platforms have made it easier for individuals and business owners to conduct reputation management tasks on their own. Social networks provide a range of features, including a social media monitoring tool that pinpoints brand mentions. Armed with these tools, you are equipped to protect your brand reputation with ease.
Google Alerts is another one of the important online reputation management tools. With Google Alerts, you can sign up to receive email notifications any time a specific keyword is mentioned, such as your name, your company's name, or a combination of key phrases that make up your digital presence. Google Alerts is free and easy to use.
In the olden days, you would have had to pay a media company to release numerous press release articles online taking many months in order to combat anything defamatory or negative in reference to yourself. Today, you can control the conversation and protect your brand online by using online reputation management software to help you create positive, engaging content.
Getting ahead of the ball by using some of the most effective digital resources is crucial. The reputation management specialists at NetReputation use these tools and more to help beef up a brand's online presence, promote positive content, and remove negative search results that stand in the way of your success.
Can Review Sites Affect My Online Reputation?
Review sites have taken the digital world by storm over the past decade. These platforms range from industry specific review sites to Google reviews, Amazon, social media, and third-party sites. All of these review sites get a tremendous amount of traffic, which helps them to stand out in search results.
Why are review sites so important when considering online reputation management? They are important for one simple fact: Most individuals trust search results and online reviews more than a personal recommendation from a close friend or even a family member.
In the online world, reviews also have a powerful effect on consumer behaviors. Over 90% of all consumers will read reviews before deciding whether to frequent a business. Positive reviews on these sites build trust. Negative reviews, on the other hand, may cut into your business prospects. In fact, a single negative review on one of the dozens of review sites can erase as much as 20% of your business. Multiple negative reviews are even worse, causing the potential loss of customers to exceed 55%.
What is important to note is that just because something is online, that does not make it necessarily true. Both positive and negative reviews can be subjective or written by people that are close to or against a certain business or person. Unhappy customers are not the only people using third-party review platforms to share their experiences; many people use online reviews as a way to target people or companies they don't agree with, even if they have never been a customer.
Because review sites have gained so much importance, review monitoring is a critical component of online reputation management. With this monitoring in place, you can learn valuable insights about customer feedback, customer complaints, and emerging trends that can harm your business.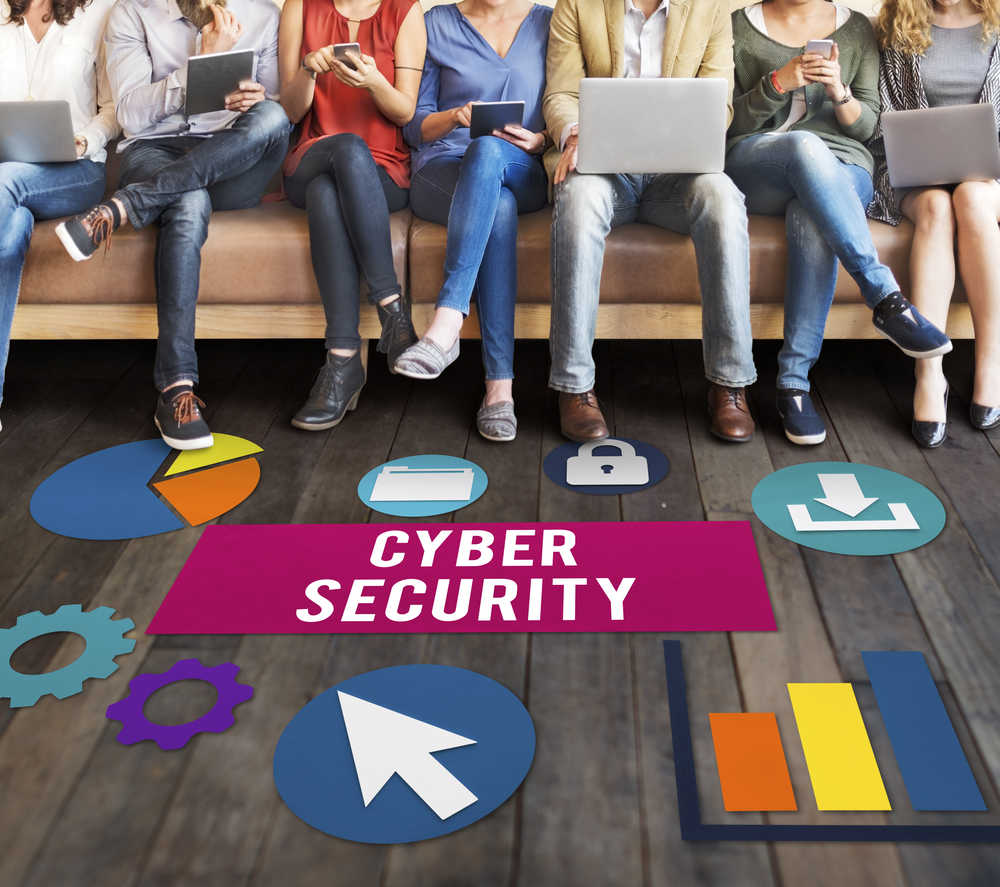 How Can Negative Content Hurt My Online Reputation?
The importance of maintaining a positive online presence is at an all-time high.
This is why we created NetReputation almost half a decade ago to give individuals the chance of starting over or getting a second chance.
Gone are the days when, once something was online, it was there forever. In 2021, we as individuals have the ability to contact websites directly and request that our information should be removed.
We see most of these situations arise after the following reasons:
A recent arrest, where a mugshot may find its way onto various mugshot publication sites.
Poor investments, where those who lost money can turn to sites like theDirty or RipOffReport and write horrendous articles slandering the names of others.
After a bad breakup exes will visit sites like Cheaterland or BustedCheaters to post negative stories that may include individuals' full name and sometimes their phone number.
Lastly, people search websites where anyone with $10 and a stable internet connection can locate your home address, phone number, and links to your social media within a few simple clicks.
The internet is a double-edged sword. With all the good it can do in today's world there is always someone trying to hold you back. With our help, negative information no longer has to interfere with your path to success.
Protecting Your Brand Online with Reputation Monitoring
This is where online reputation monitoring comes into play. To monitor your online reputation is to keep tabs on what others are saying about you and what information appears in search results. This is an essential component of online reputation management.
In the following section, we will take a deeper look into tips, tricks, and ways you can promote yourself in a positive light or improve your company's reputation.
It is important to keep in mind that this process will take some time. However, if you continuously follow the steps below you have an excellent chance at regaining control of how the internet presents information about you.
Ways to be Proactive About Monitoring Your Online Reputation
There are many tried and true methods available online when it comes to improving how your online reputation resonates with others. Controlling the first page for your name or for the name of your business is your number one goal. Search engine optimization (SEO) is the first tool reputation managers use to build online visibility for your name or brand.
Stop focusing on how many likes or shares your photo on Instagram gets. Start focusing on the amount of quality content you post online. While social media is important, the comments and activity on these platforms only have a small role to play in influencing search results.
Here are several statistics from 2020 so you can get a better idea of the importance of being proactive about your online reputation monitoring now:
 91% of online adults use search engines to find information.
65% of people see online search results as the most trusted source of information (even though we now know everything we read online is not always true).
Nearly 50% of adults in the United States who Google themselves say the results are NOT positive.
93% of online users never go past the first page of Google. Moreso, most users never select any websites below the top 5 results.
Here are some easy ways and digital tools that can help you to start improving your online reputation today and begin to work towards a positive future for your name online:
Create Social Media Accounts (as many as you can)
By creating various social media accounts you are giving Google all the ammunition it needs in order to restructure what its results say about you.
Why social media?
Because when you look at social media platforms such as Facebook, Instagram, WhatsApp, and even Twitter they have BILLIONS of users. Online media has grown to dominate the web and represent viable opportunities for you to stand out in your field.
Google ranks websites in order of not only popularity but for relevance. This means when you post photos on Facebook you have nearly a 100% chance that that photo will rank on Google in the upcoming days or weeks. The same goes for Facebook reviews too. Comments also indirectly influence search rankings. Whether your followers post positive comments or negative comments, this activity is picked up by search algorithms.
Remember, however, that negative feedback on social platforms can erode confidence in you or your brand. Just like online reputation management helps to control the conversation about you, making sure your followers are having positive interactions should be your priority.
One great way to leverage social platforms like Facebook, Twitter, and LinkedIn is to share regular posts with followers. You could explore industry trends, alert followers to industry news, or simply provide valuable insights into your business model. These topic ideas build engagement with followers as well as encourage those followers to share with others.
As you start this process it may take time to build this up, however, after months of posting photos or yourself daily, you will begin to flood Google with relevant information that Google can show those who may be searching for you online.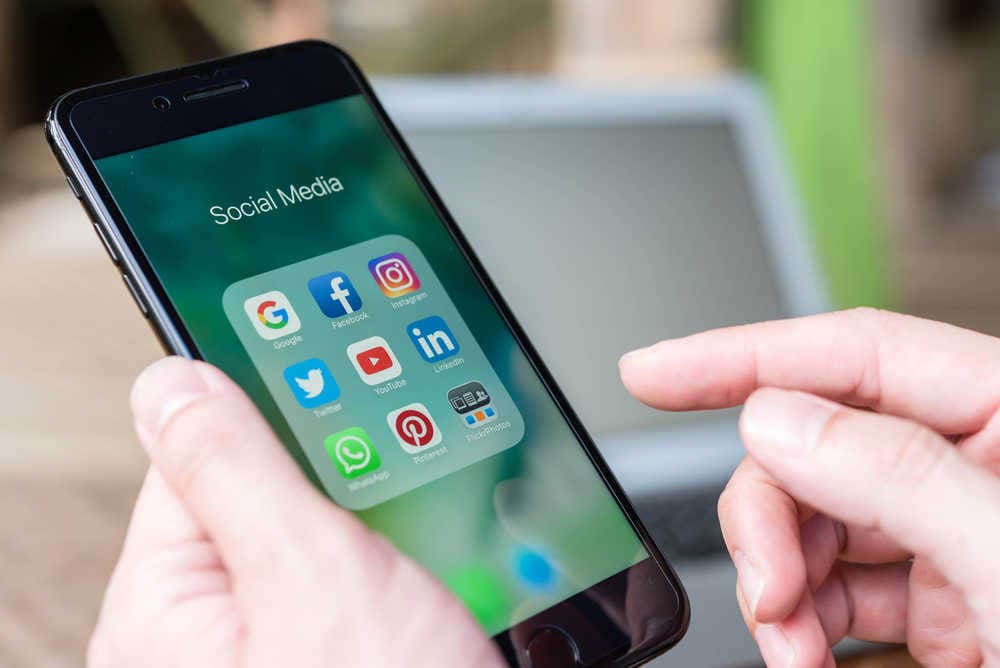 Press Releases Distribution
Although this public relations method is a bit old school, there are many benefits from having a media company or news outlet promote you on their website.
Do not underestimate what is considered newsworthy. If you are an excellent and trusted employee you can talk about your years of experience or service to your community.
Other options may include those listed below:
Grand openings or new services your business offers
Certificates you may have received over the past several years
Community events you attended (these can be reflective)
Awards or accolades your accumulated either at your job or during your schooling years
Press releases are a great way to reach the first page of Google. Why? Because media companies have spent thousands (if not millions) of dollars to grow their PBN (Private Blog Networks) where they hold high authority in the eyes of Google.
This means that you can pay a few hundred dollars for a press release (or several) and have the entire first page of Google reconstructed virtually overnight!
There is a reason why press release distribution services are still around. It is because they work and nobody can tell you otherwise.
Volunteering
Although this may seem odd when it comes to improving how you or your brand's reputation look online, volunteering has extremely valuable benefits when it comes to human capital.
There are endless opportunities for you to dive into the world of volunteer work whether it be through non-profits, local schools, community organizations or corporate events.
These selfless efforts show your leadership abilities and will get you noticed. Most volunteering events will publish articles online or have their own website acknowledging those individuals that took their personal time to help a specific cause. For leveraging online conversations about you, volunteering is a time-honored way to support your community as well as to create goodwill for you and for your brand.
Although volunteering does not immediately get you noticed online you can leverage this if you decide you want to post about it on social media or pay to have a press release published online as discussed above.
Not to mention, the more you volunteer in your local community (if you work there) the more people will start to remember your name and face. That alone is worth more than what money can buy.
Podcasts (Internet Radio)
This method of marketing has emerged from the ashes as popular celebrities such as Joe Rogan, Lauren Conrad, and Dax Shepard began their own series. This has become a fast and easy way for users to not only hear about yourself, but as a means of distribution as you continue to be proactive about your online reputation.
After releasing various bits of content you can cross-market these onto other networks and social media networks such as YouTube, Facebook, or Spotify.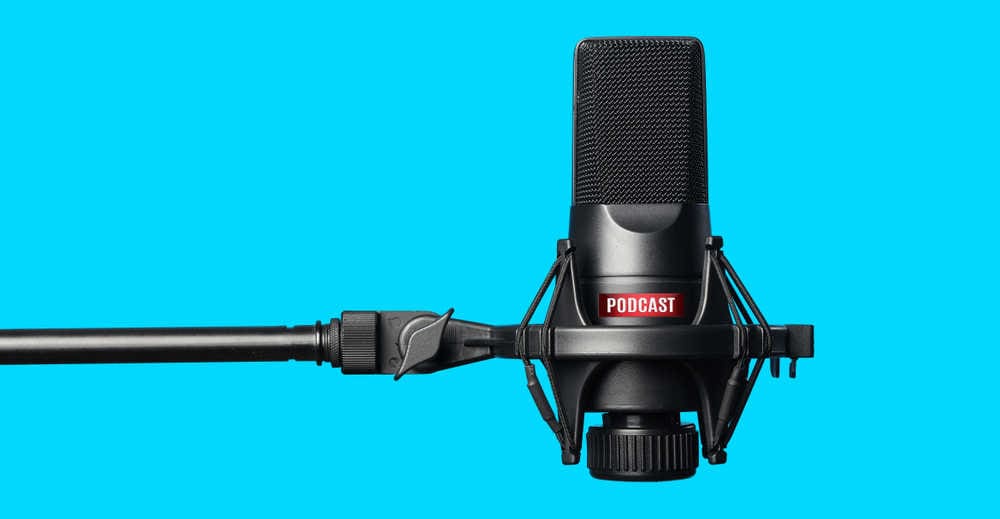 Final Thoughts On Being Proactive About Monitoring Your Online Reputation
At the end of the day, nobody is going to go out there and publish positive content about you without you first asking for it. You must make it your duty every day to publish one piece of new insightful information about yourself online.
One of the best examples of self-marketing has to be from Gary Vaynerchuk, otherwise known to the masses as GaryVee. He started working at his father's small wine store business at a very early age in life and decided that he was going to make it his mission to be successful.
Gary accomplished this by starting a simple YouTube channel known as Wine Library TV. He would publish a new video every single day on the best wine in the industry. What occasion it was for, what the pair it with as well as a background on the vineyard or winery that manufactured it.
After years and decades of trying to accomplish his goal, he is now one of the most successful entrepreneurs in this present day. VaynerMedia works with mega-giants such as Pepsi and Johnson & Johnson.
Talk about living the dream!
It is not so much as what you publish but how much you publish and what outlets you use along the way.
Please feel free to complete the form below to receive more information on how NetReputation can assist you in improving your online reputation monitoring and in your digital marketing efforts.
As your personal online reputation management, we can help you keep track of your customers' new reviews and social mentions. We will also be constantly reviewing sites in search of any new mentions of your name or brand.
Remember to always be proactive: do not wait until a crisis emerges before you decide to take action.
Related Questions
How much do online reputation solutions generally cost?
A typical client of NetReputation is characterized as someone who values their web presence, someone who relies on what Google says about them for their overall success or failure in life. Our average client fee ranges anywhere from $500 – $7,000 on a monthly basis. This, of course, depends on the amount of information online or lack thereof.
We offer a free reputation consultation. You can get started now by fulfilling the required fields in the contact form above.
How long does it take to restore a negative reputation on Google?
In short, all NetReputation solutions are designed to yield effective results within 6-12 months after initiating a campaign.
Each reputation solution is designed to the specific needs of that client. To see what your expected timeframe would be please fill out the form above.
Additional Concerns About Online Reputation Monitoring
In the above sections we explored how reputation management can build trust between you and others. Reputation management also helps to control search results related to you or your company, working hand in hand with search optimization and other strategies.
We presented a wide range of online reputation management tools you can use to beef up your digital presence. Many of these same tools are used by the reputation management professionals at NetReputation, the web's leading provider of tailored client management and monitoring services.
Monitoring remains one of the best ways to keep tabs on what people are saying about you. Monitoring tools can be used to track activity on different social media platforms as well as online mentions in blogs, news sites, discussion forums, and more. You can even track referral traffic to help you pinpoint where activity is taking place, helping you to refine your reputation management strategy.
Review monitoring is another essential tactic to gain insights on customer feedback, negative mentions, and your overall reputation score. Online reviews are critical in shaping the perception of your company by existing and potential customers. By leveraging these monitoring tools, you can get the most out of reputation management and create your own success stories.
Contact NetReputation Today
Thank you for taking the time to read our article on how you can stay proactive about your online reputation monitoring. If you have any questions or concerns related to this article feel free to call us directly at 844-461-3632.
If you're ready to improve your online presence with media monitoring services, fill out the form above and one of our reputation specialists will be in touch for a free consultation.