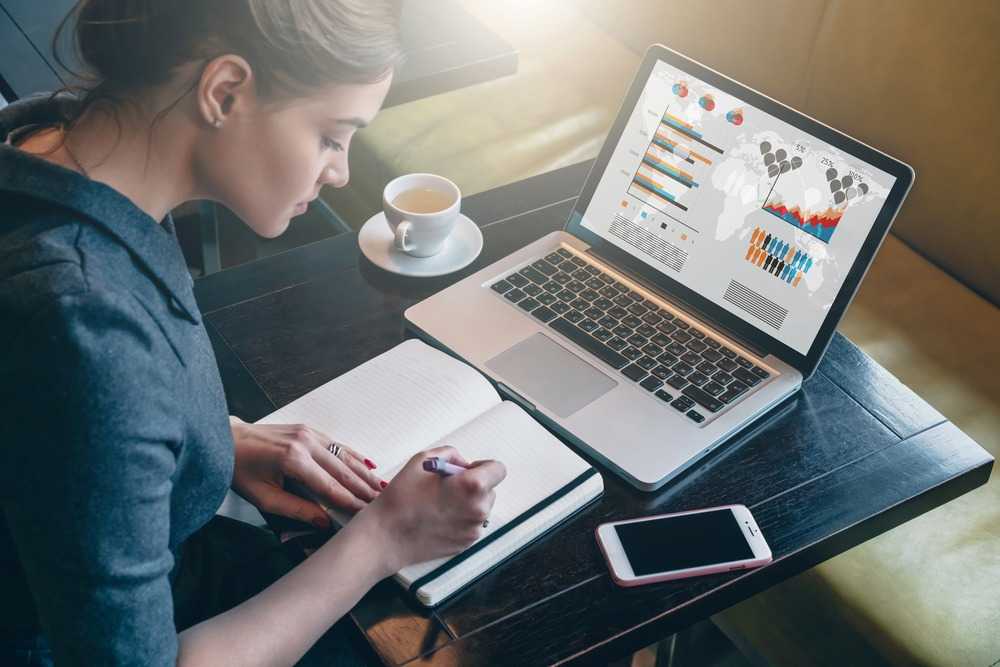 What is the best approach for repairing and managing your online reputation? Our reputation specialists take a closer look at ORM strategy Do's and Don'ts and how to build an online roadmap that enables a stronger, more positive digital image. 
When it comes to managing your online reputation, it doesn't matter who you are. From high-level CEOs to fast food employees, everyone can benefit from the use of online reputation management (ORM). A quick and easy indicator of your reputation and reputation score starts on Google.
Type in your name and browse through the results. We're serious, stop reading this for a minute and Google yourself. For those individuals that you have not, this is how others are going to form their "first impression" about you. What did you say? Do the results accurately depict who you are and what you stand to represent?
Online reputation management is now handled by numerous firms, all claiming they can improve your overall web presence. Others may look into alternative options such as promoting themselves on social media platforms or paying for expensive press releases to flood out the first page of Google. These are all great options, but you must ensure you are constantly monitoring and altering your online reputation.
This is not something you do once and it lasts forever. It requires maintenance, and a solid understanding of ORM strategy do's and don'ts — the framework for building a better digital image.
Online reputation management is all about patience. The internet will not change overnight. With consistent marketing efforts and constantly publishing content, over time you will achieve the reputation score you deserve.
Here's a rundown of reputation management, basic ORM strategy do's and don'ts, and what to know as you build a more positive online image.
What Does Online Reputation Management Generally Mean?
Furthermore, the goal that online reputation management is after is to gain control and the ability to influence one's reputation. ORM is a powerful tool you can utilize to take control of online conversations. Make sure the results that appear are relevant. So if you have a limited amount of information online, it is time to add some more. This is done by creating custom websites, social platforms, press releases, etc.
Having a positive online reputation can catapult you ahead of your competitor if done correctly. When potential customers visit your website or research your products the last thing you need is a negative review from a disgruntled client. Personally speaking, even if I was referred to a company by a friend I will still read through testimonials and reviews prior to making any purchases. Businesses need to aim to minimize negative impacts while capitalizing on the positives. A positive reputation leads to an increasing presence in your community. In turn, generating more clients.
If you are unsure if you are making the correct decision, look at what your competition does. Monitoring daily can not only keep you up-to-date with current trends. Constantly checking yourself online is an easy way to see if there is any new feedback (positive or negative) that you can respond to. Providing timely responses will create residual clientele, making your customers feel important is imperative.
In recent blogs, we have touched on the fact that consumers are straying away from word-of-mouth. This means you need to rely more on your reviews and expand upon your marketing efforts. Instead of talking with each other about products, they are going directly to the reviews. Sites such as TripAdvisor are strict with removing reviews or even altering them which makes them a perfect resource for finding reliable reviews on products or services. Online reputation is what will either make or break your business in 2018. Do not find yourself on the dark web.
Common Misunderstandings About Online Reputation Management
When individuals think of ORM strategy do's and don'ts, they often relate this to Human Resources. While ORM does directly handle internal communication efforts it is much broader than that. ORM is designed to monitor and maintain both internal and external forces that are either going to help or hinder your business' performance. While setting the groundwork for a solid online reputation management strategy seems challenging there are many things online ready to assist you along the way.
Potential clients are much more inclined to purchase your goods or service if they have heard about you and your brand before. There are about 4 social media platforms that run that space, so if you can master each one success will shortly follow. (Facebook, Twitter, Instagram, and YouTube).
Ignoring Negative Feedback
Next, it is important to note that ignoring negative feedback will not make them disappear. Doing nothing and allowing the negativity to stay online will only get worse over time. By using tools like, Google Alerts you can be notified instantly when a new review is posted.  ORM gives companies the opportunity to combat these bad reviews.
Remember to be polite and respectful while responding to disgruntled customers. Negative situations have the tendency to escalate quickly if not approached with caution. For those who are on the fence about purchasing your good or service, many may decide to buy after noticing that you care about what your customers say. Showing you are there to help make all the difference.
Turning a Negative Review Positive
Experiencing a negative review is never easy for a company of any size. Whether the review is online or in person, handling the review well could result in repeat business. Vice versa, it can also start a snowball effect if you handle the situation poorly.
Make sure you are monitoring your customer feedback on a weekly or monthly basis. Again, you cannot afford to have negativity online nowadays. Businesses are created every day, all it is going to take is a similar company with no negative reviews to deter your business.
By prompting responding to negative feedback, you show the individual signs that you are trying to rectify the situation. Showing you care makes the difference between a residual client and never hearing from them again.
Do My Reviews Have to be Perfect?
In short, no. People understand that not every company is perfect and over the years it is only natural to experience negative feedback. Realistically you are not going to please everyone, that is perfectly fine! There is plenty of fish in the sea, so rectify the situation and work towards improving yourself. Ideally, you want to make sure you never fall below the positive image threshold. This is when you Google yourself and automatically see negative information before you even start scrolling.
Having 5/5 star reviews across every platform may cause some suspicion amongst your potential clientele. This is highly unrealistic that out of 150 clients, all 150 gave you 5 stars. Companies have the ability to purchase reviews while this helps the business, it negatively impacts where consumers view them if caught. Here at NetReputation, we work on contacting your past customers and generate as much feedback as humanly possible. After obtaining the feedback, you can either incentivize them to post (via discounts or gift cards) or you can simply ask if you can post it on their behalf. Doing so can provide more confidence that that review will appear online.
ORM Strategy vs SEO Strategy
Managing your online image means not only understanding ORM strategy do's and don'ts, but also understanding the difference between reputation management and SEO.
While SEO (search engine optimization) does play a role in each ORM strategy (online reputation management), they still differ in many ways. SEO looks into how you appear in Google, meaning what rank does your website comes in? Are you on the first? SEO also encompasses the art of keyword targeting. This marketing technique is used while writing blogs, this way Google can identify what exactly you are writing about and where to place it in the search results. The longer the article the better, make sure to include your focus keyword in headings, subheadings as well as the body of text (or paragraph).
When it comes to SEO, local business benefits more from a well-designed SEO strategy. For example, car dealerships compete with each other within 'x' amount of miles. By establishing yourself on the first page of Google gives you a leg up on the competition. For local businesses, the goal is to own a 'featured snippet' for your top keywords. This is when a bordered text block appears at the top of Google with an elongated meta-description compared to the rest of the results. The downside to owning that featured snippet is now you are prone to more negative reviews. Having a review site that is easily accessible is great for your customers to track reviews. However, if you suffer from negative reviews, this can be a thorn in your side.
ORM, on the other hand, looks at both internal and external threats and benefits a company is facing. By running a simple SWOT analysis you can uncover what is helping and hurting your company's performance.
How an ORM Strategy Can Aid in Removing Reviews
As we mentioned before, there are tactics such as buying reviews that companies use to hide or suppress negative content. This is only temporary, once Google recognizes there are fictitious reviews they will either be deleted or your company will be temporarily banned from Google. Erasing any and all efforts of SEO you have worked so hard at achieving.
If the correct ORM strategy is implemented and monitored, most of the time you actually suppress the negative content while you are publishing articles. Say you run a therapy or rehab center, you probably know you are more prone to negative reviews. This stems from the fact that those individuals are sometimes forced, by law, to attend meetings. Of course, they are going to talk poorly about a class they were forced to take. However, by publishing blog articles and press releases consistently you have an excellent chance at suppressing negative information with almost no additional efforts.
In general, focus on collecting nothing but positive reviews. This may take some extra time but the quality will pay off over the long run.
How Do Employees Contribute to Your ORM Strategy?
This is a no-brainer. Even if your employers are out of the office, how they act online certainly traces back to your company. Nowadays everyone online is on Facebook, Instagram, Twitter or YouTube. These social media platforms have an enormous following. By uploading a new Instagram post you are making yourself vulnerable to billions of users. What you may think you are sharing with your friends could easily appear on a potential client's cell phone you are attempting to close a deal with. How to motivate your employees is entirely up to you, but incentives are a great start.
When working offline or after hours on social media platforms use unique handles or usernames. This makes it difficult to trace that account back to you if something does negatively impact your company. By hosting monthly or annual seminars on social etiquette you can dramatically decrease the risk this may occur.
Do not wait until it is too late to make a change. If you are seeing something negative online it is important you rectify the situation in a timely manner. Most importantly, be respectful. So by now, you should have a good understanding of what online reputation management (ORM) is and what it is not. If you have any more questions on ORM strategy do's and don'ts, feel free to comment below. We would love to hear about what has worked in the past for you.