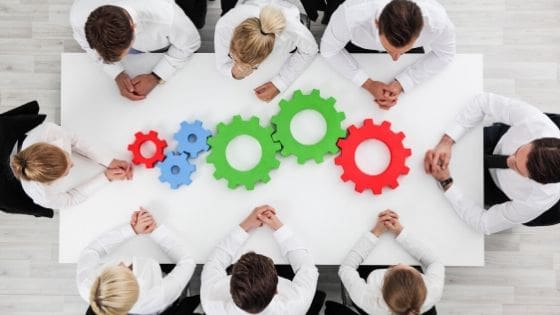 Are you having major problems with your web content? Is your blog not as fruitful as you would have hoped?
Becoming a great writer is no easy feat to accomplish. That is why it is important you study how you can optimize yourself as a content creator in order to maximize your efforts and grow your reputation online.
In this article, we will go over some of the major problems with your web content, how you can change your style and optimize your full potential.
Below you will find 9 effective ways to improve how you write content. Stop making these major problems with your web content today and set yourself up for a more successful future tomorrow.
If you have any questions, concerns and are seeking your FREE REPUTATION ANALYSIS please complete the find below to get started now!
1. No Central Goal
Perhaps you have encountered a post that's about, well, nothing. We tend to see this happen all the time.
Most times these issues arise from a business that does not invest in a copywriter or an individual privy to SEO (search engine optimization)
There are two questions you should be asking yourself as an author:
To avoid problems with your web content, You must be able to answer these questions with confidence.
Does this article include all things necessary in order to properly educate readers without them needed more information?
What does the reader get out of this article?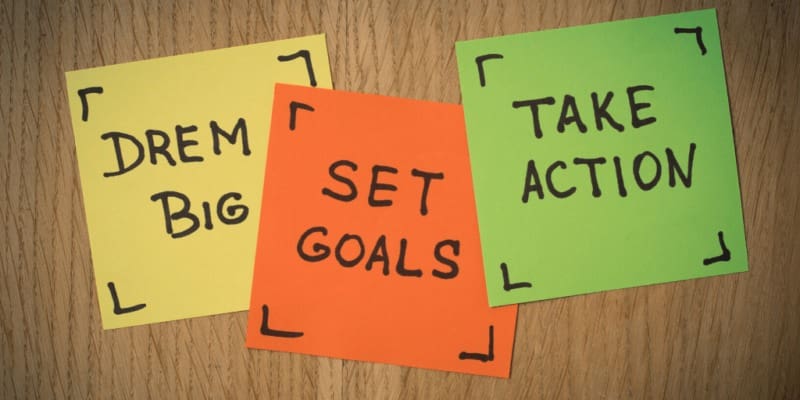 2. Inadequate Page Structure
Sometimes it can be the simplest issue that holds your article back from attracting more readers. As the writer, make sure your blog is easy to read for everyone (i.e. mobile, desktop, tablet, etc).
This also includes properly utilizing headers and titles so readers can find answers quickly and efficiently.
The best piece of advice we can give you is to do extensive research and planning prior to writing a single word for the article.
The process flow listed out below may not be applicable to everyone, however, it is an excellent start for those wondering how to build their foundation.
Steps for Writing a Killer Blog:
(Avoid Major Problems With Your Web Content)
Research your main keywords on Google, Bing, and Yahoo.
Create a spreadsheet with the exact query terms and the top 10 results.
Examine and dissect each article ranking on the first page of Google (possibly even the second if your blog/website is new or has little to no authority online)
Create a "hit list" of blog topics (these are low competition keywords that you feel your customer base is research in hope of finding a solution)
Create 5-10 viable titles of your article (blog headers and titles should be 80% of the battle as this is what makes users click onto you)
Once you have selected a topic, keyword, and title you can begin to think of H2 (subheading) titles.
After narrowing down your headlines and headers for your blog you can begin writing. (Make sure to implement those industry keywords as much as you can)
After finalizing your blog research or create information infographics and images in order to help readers save time
If you think you are done, print out a hard copy and read it 3-5 times to ensure there are no grammatical errors or contradicting statements included.
3. Few Great Ideas
Sometimes articles have some decent points, but there are a couple that just appear to occupy space.
In cases like this, it's ideal to try writing your article over several sittings. That gives you time to produce more great ideas as they grow.
This also gives you time to read your content while under different moods, times of day, or any other variables that can be applied to maximize the potential of your new content.
4. Outdated Content
Outdated content is likely one of the major problems with your web content strategy. It's also one of the most common occurrences in copywriting. Especially in this digital era, the boom of blogging websites and informative online platforms.
Most new writers like to "fake it until they make it". This more or less means they completely mimic an article without updating the content. This pit of wasted time shows new bits of content.
Sure the copy may be more appealing, or there could be more photos.
At the end of the day, you have to make sure that your content stands out when compared to your competitors. You accomplish this by creating your own brand and accorporating that personality into all of your media content.
Should you ever come across a statistic or item of research that appears obsolete, make sure you swap it for something that is current and newsworthy before you publish your article.
5. Hints There Was No Research Done
Maybe you have encountered a post that is simply full of obscure facts. A popular occurrence of this is when attempting to illustrate an action where the reader would benefit more from a video or infographic.
A sure indication of this happening is where you place a line such as "there are several men and women that" instead of "(insert individual's name) is a wonderful example of somebody that" 
Do you see the difference? Or try "there were (insert figure) individuals who" rather than "there was rather a great deal of individuals who".
Make sure to be as specific as possible when using concrete evidence or statistics to support your idea.
6. Limited Social Proof
Sometimes all it takes in order to win over the hearts of your readers and create social proof is by joining social media.
Add videos to your blog articles to spice things up. These videos can be clips of you explaining a section of your blog in greater detail. Readers retain information differently and in order to maximize your reach, you can cover them all!
However, it is more important to remember that when you are including videos, images, or charts in your blog that it does not distract the reader too much.
In addition, make sure the photos are a true representative of what the blog represents. You can use stock photo websites such as Unsplash for all your royalty-free content.
This can be especially true when writing step-by-step directions or assessing statistics. Make certain that there are sufficient visual media to encourage them, so readers do not get lost.
7. No Professional Knowledge
You do not necessarily need to be a professional in anything to compose your essay.
However, you are going to need enough knowledge in your field if you are looking to score paying clients or customers.
This takes us back to the topic of "social proof", this concept is how likely a new reader is to engage with your content after seeing likes, comments, shares and positive feedback about it.
Other ways you can incorporate professional opinions into your content include embedded clips of professionals from YouTube. You can also make statements such as, "My wife is a nurse and last night she told me…"
This takes all the questions of whether you are a professional or not and believe your wife truly knows what she's talking about. These comments are typically taken with a grain of salt and further researched if the user is interested.
For that reason make sure you are at least knowledgeable on the main point you discuss throughout the entire article.
The last thing you would want to happen would be for someone (or everyone) to clearly understand you are a novice on the topic before they decide to bounce from your blog indefinitely. If you would truly like to discuss a topic that you may be a little unfamiliar with and use that to your advantage.
Ask the readers questions where they can answer in a comment-style format. Not only is this an excellent way to engage with your readers but this is ideal for your SEO efforts.
The more interaction on your blog post, the better your rankings in Google will by overtime.
8. No Related Links
One character of a good writer is their ability to create captivating and engaging content for their readers. Some of their readers may simply read their work without having an interest in the topic in the first place.
All blog writers and brand owners wish to supply their audience with the best possible content. They may not be able to do this at all times. For this reason, employing the use of external linking and well-thought-out anchor text, you can accomplish several things.
The first is endless amounts of information for your readers, you accomplish this by sending them to other websites that may better assist their questions.
And secondly, you can begin to establish connections by using backlinks to other websites you would like to work with.
9. Lack Of Flow
Have you ever read an article online that didn't seem to have any real structure or layout? Maybe you have noticed a sentence that feels bizarre, or read a post that only seems to end abruptly?
A lack of flow throughout a blog ends with an increase in your bounce rate. Readers do not want to have to think, they just want to read. So make sure your blog doesn't turn into a labyrinth.
This may manifest itself in numerous forms, but the most frequent cure is to just proofread your post or read it out loud before you publish it online. Give a copy to a few coworkers and have them give you positive criticism on how you can improve your content.
Have problems with your web content? We can help
From reputation repair to online branding, NetReputation.com provides the comprehensive, customized digital solutions your company needs to fix your online content and build a brand that gets results.