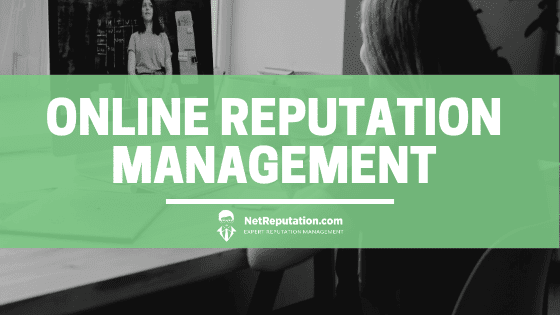 Online Reputation Management: Learn how online reputation management can protect your personal information online. Find out how to protect not only yourself online but also your business reputation.
Blog updated 09/26/2022
In this digital era online reviews, testimonials, and customer feedback are what allow most restaurants to remain open. Whereas with individuals, a poor online reputation management plan could leave you without a job, home, family/friends, and much more.
Can you afford to miss out on potential customers as a business owner? Are you unable to achieve your personal and professional goals because a negative reputation stands in the way?
NetReputation can help. As one of the premier online reputation management companies, our services are customized to your unique needs.
We offer a variety of services for both businesses and individuals wishing to have negative content about them removed from the Internet as quickly as possible, or simply increase the positive content seen online.
Our reputation management services include search result removal and suppression, search engine optimization, ongoing protection, social media management, online review management, and reputation monitoring.
These are only a few of the broad range of services we provide to our clients. If you're ready to establish a positive reputation, build brand awareness, and erase negative comments that are hurting your business, we're ready to help.
Online Reputation Management – Request a Free Consultation
Search Result Removal
Our reputation management team can remove Google search results entirely in certain cases, but this depends on a variety of factors. You don't have to pay us to find out if we can manage search result removal successfully. Simply call us for a free consultation.
We can advise you if this is something that can be done under your specific circumstances.
Suppression
Here, we replace negative search results with positive articles, blogs, and strong social media content. How do we do this? We suppress negative media results that generally are published on the first page of search results. We then replace them with positive content.
This task is customized for your specific needs and is primarily based on industry and brand research. Online reputations are influenced by the quality and quantity of results in search; with reputation management tools, our suppression services are designed to beef up your entire online presence.
Ongoing Protection/Reputation Monitoring
It is important to maintain a good reputation for your business and strengthen the way your brand is seen online by potential consumers. Ongoing protection is geared toward businesses and people who do not otherwise have negative news in their search results but essentially want a program that acts as a reputation defender.
Our team of reputation management professionals monitors your online presence on social media, review sites, news sites, and more.
Brand Reputation Management
Brand reputation management. The return on investment (ROI) is a crucial element when you are trying to measure the success/failure of your brand reputation in any marketing dynamic it embarks.
The cost of all your business endeavors must always be lower compared to your ROI in order to keep the company operating efficiently. When negative content gets developed around your service gets noticed in search engines, your brand online reputation management gets jeopardized.
It is critical to counterattack those urgencies with solid strategies related to not only great content and review assessment but also towards the positive influence of your brand reputation management strategy.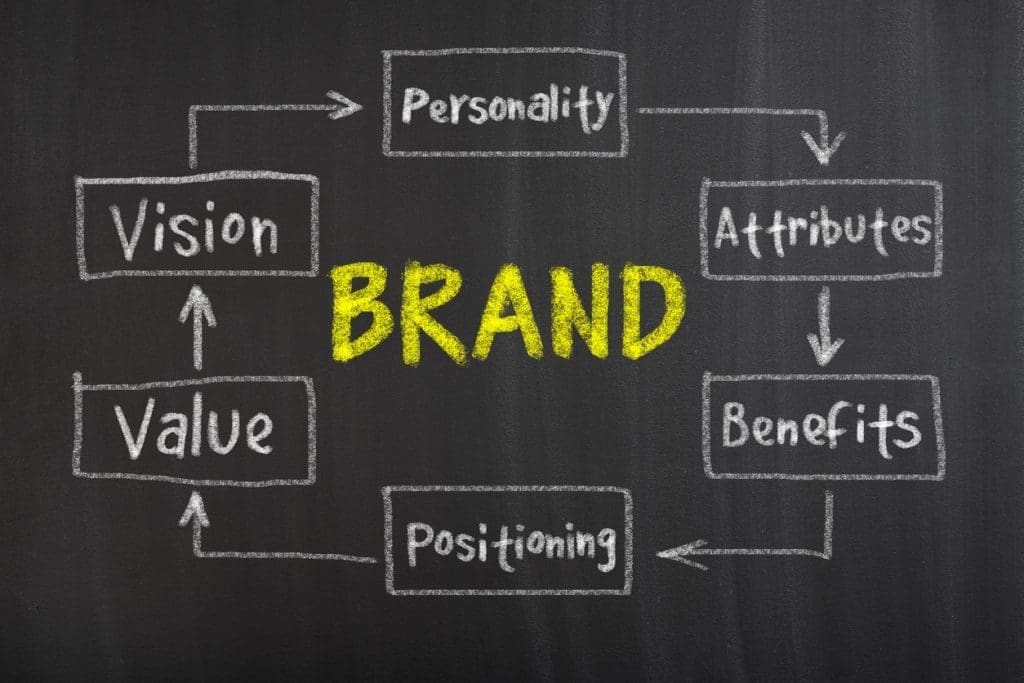 The Real Importance of ROI
The accomplishment of your goals doesn't depend at all on your newly hired manager, director, or CEO. If you don't know how much ROI you are getting through every decision you make, your efforts will be futile.
This factor can tell how your company is behaving against market changes, and which areas you need to optimize in order to make ends meet. You can calculate it by this simple formula:
ROI = Gross profit − Expenses
ROI = Revenue − Cost of goods sold / Cost of goods sold
Taking that into account, you would be able to purchase new tools that can bolster your process, hire new employees, acquire a new department for your brand reputation, or even bulletproof all your sales strategies suited to industry alterations.
Word of Mouth, Opinion and Employee Testimonial Equals Brand Reputation
According to Forbes Magazine: word-of-mouth is single-handedly the most valuable form of marketing that exists, and that has ever existed; all because 92% of customers value recommendations from friends and family over every other form of advertising.
It is imperative to say that not so many businesses know how to master this skill, leaving a great void for your online reputation management to succeed. Your ROI can be boosted thanks to brand reputation management services that would address every point in your marketing effort: going from website analysis, responding to reviews, content creation and assistance to every client that can lead to an improved brand reputation on the internet.
Request a Free Consultation
3 Ways Digital Content Reflects On Your Brand's Reputation
Content is for the masses: Can fuel that email marketing strategy you're developing, it is essential for media campaigns, obligatory for blog posts, and useful for getting trust from your buyers while elevating the brand's online reputation management.
Builds strong relationships: Backlinks are an essential part of any SEO criteria, if you reference the content of other editorial partners, they will be grateful enough to give that gift back.
It is great for your ROI: Native advertising is the champion of customer retention and at the same time creates a top of mind. Content needs low investment and can lead to great results according to Entrepreneur.
It's never too late to push boundaries for a better digital footprint, your brand is the most important asset; it connects, sells and represents you in front of the target audience, that's why every detail must be measured. Positive or negative, it all comes down to one thing: be remembered.
Our Online Reputation Management Process
Our process consists of five stages, and we repeat the last three stages for maximum impact. These stages have been proven to work time and time again, allowing us to successfully remove negative content and replace search results with positive content.
Step 1: Research.
We always start with the research stage. This is when we begin conducting searches on your name or company name, including all name variations. During this stage, we measure several things, including the problematic and positive search results identified on you or your business as well as profiles and content belonging to people or companies with similar names.
Step 2: Development.
We develop a positive web presence for you or your business. This includes customizing your social media profiles to suit your wants and needs and managing your website.
Step 3: Content.
Here at NetReputation, we craft positive content for your business through brainstorming and content planning. Beginning by brainstorming content ideas designed to appeal to your audience. We then present our ideas to you for your feedback and approval.
Step 4: Publishing.  
This is where you'll begin to see new content about you or your business appear online, whether it be in the form of press releases, social media posts, brand-specific information posted on your company's website, or blogs. The new content helps you establish your company's brand or allows you to enhance your personal presence in the public domain.
Step 5: Promotion.
During the final stage, we separate your content into three groups – owned promotion, earned promotion, and paid promotion. Owned promotion means we reach out to your readers by creating e-mail content for people to subscribe to. Earned promotion means we use social media to solicit comments and feedback. Paid promotion means you pay well-known websites or blogs to mention your company or brand.
What Makes NetReputation the Best Reputation Management Company?
If you are the victim of reputation attacks online, you're not alone! Read here to learn what makes Net Reputation the Best Out of All Reputation Management Companies.
You Google yourself (because face it: Most online users probably have by now), and you see some not-so-flattering content linked to your name. All of a sudden, you feel like a boxer who has just gotten knocked out. This is where you start to search for reputation management companies.
With Net Reputation, you can get back up again and save face online.
Research shows that 84% of consumers trust the reviews they read online as much as they trust personal recommendations. On top of that, Web reviews impact nearly 68% of consumer purchasing decisions.
In other words, those negative reviews online may be doing more than just tarnishing your name: They might be obliterating your bottom line.
If you are facing reputation attacks online, you don't have to take them lying down. Here is a rundown of why Net Reputation is the best reputation management company you'll find. Our leading reputation management services are backed by results — with thousands of satisfied customers and customer feedback, you can build or restore a positive online reputation for long-term success.
Net Reputation Cleans up Background Searches
Everyone has a history — some worse than others. Unfortunately, in the modern internet age, millions of people can find out about your background with just the click of a mouse.
Ouch.
Fortunately, Net Reputation can clear up your advanced background check. It's this ability that sets the company apart from other firms that only create positive content rather than removing negative information as well.
The company can remove negative information from the following sites and databases:
BeenVerified
Instant Checkmate
US Identify
ZoomInfo
US Search – for PEOPLE DATA
People Wise
With the firm's help, you can effectively remove a criminal record from more than 30 databases and completely restore your privacy. That's good news for both you and your business.
Suppression
One of the company's most popular services for online reputation repair is called suppression. This service involves replacing subpar online search results with complimentary articles, high-quality blogs, and solid social media posts.
The firm can create for you a customized program that will ensure that the first few pages that come up when someone searches for you are filled with positive content.
Any negative search results that can drag your reputation down are pushed down instead.
So, how does it all work?
The program is based on heavy brand and industry research. It also uses a vigorous system for marketing content, along with technical public relations and SEO.
The best part of Net Reputation's suppression service is that it will not only boost your reputation but also protect it against attacks that may be launched in the future.
That's both protection AND prevention. Considering that an ounce of prevention is worth a pound of cure, you can't go wrong with this service.
Erasing Search Results – Online Reputation Management
Do you ever wish you could just use a big eraser to wipe out anything negative online about you?
Net Reputation has the necessary tools to achieve the same effect in particular cases. From negative feedback to negative reviews, unwarranted comments, or discussions on social media, your digital reputation can be harmed by the information found in search.
Whether you can have certain search results removed is based on several factors. In addition, various techniques can be employed based on which site you are targeting.
And don't worry — even if you cannot have certain search results removed, you might be able to take advantage of alternative solutions. These solutions help to build and repair your brand's image, helping you to reinforce trust between you and your customers.
Request a Free Consultation
Online Reputation Management Companies
Your reputation is more valuable than gold in the business world. And that's why you could say reputation management is the golden child in the world of SEO.
Reputation management companies essentially make right what everyone else has made wrong or views as wrong.
How do you know if you're a candidate for such a service?
The service is ideal for you if you already possess strong search results but want to continue to defend your reputation.
Previous clients of the companies include Fortune 500 firms that want to beef up their reputations on the Web prior to major events or politicians who want many positive mentions online right before an election.
With Net Reputation's reputation management services, you can strengthen how your company is viewed online both now and in the days ahead.
The Process – Online Reputation Management
Protecting and boosting your reputation is a multifaceted process that requires several steps. Here is what you can expect Net Reputation to do on your behalf from start to finish.
The Research Phase
The firm will look at your current searches and explore all legal solutions for addressing them — for example, filling out a Digital Millennium Copyright Act, or DMCA, takedown form.
The company will also look at your competition's search results and use this information to develop a plan for creating the ideal search results page for you.
Property Development
Next, the company will create new assets for you on the Web. These might include the following:
Video profiles
Profiles for social media
Profiles for sharing images
Blogs
Charity sites
Main sites
Then, the firm implements a plan for distributing positive content to each one of your online reputation services via a single platform. It's that easy.
Content Development
Content is king, so the company spends a great deal of time on creating the right content for your reputation properties.
This process first involves creating a person who reflects your target customer. Then, experts will brainstorm content ideas for you, present them to you for your feedback and approval, and start pounding out the products you need.
Besides blog and social posts, you can expect press releases, slideshows or external articles. The company can even reach out to journalists and bloggers with large followings to have them deploy high-quality content on reputable third-party websites.
The Two P's
Publishing and promotion are the final two important parts of the reputation management process. The firm can use both automatic and manual methods to post solid content across multiple platforms. Next, it will promote your content via tools such as email lists, on social media or through paid avenues, such as sponsored content. Then, you can watch as new customers visit your site. You're back in business!
Privacy and good reputation management are the most treasured factors that any brand, company, business or institution can have. The first one guarantees the importance of your work in a secure or not so protected environment, and the second; sets your credibility in the real and virtual worlds: life and the internet.
Taking a large part of our name as a firm, the word "reputation" is the key to achieving greater goals, improving customer retention, and providing a quality of service that can't be matched by competitors. Our clients are a superb example of that, they serve and we assist by boosting their trustworthiness in a landscape much freer and riskier than ever.
Have you ever asked yourself the question; How applicable is reputation repair?
Remember that time when a friend mentioned that pizza place he just can't stop talking about? You asked for the name of the restaurant, searched on Google or Instagram, and eureka! It was there for everybody to inspect.
Netreputation creates an online reputation management services that guide a client through the rest of the reputation repair process with ease. If you have a brand, you must take very seriously its reputation online.
Reputation repair is an important factor in online reputation. A bad review, a blogger's testimony against your product, or any other piece of content that can affect negatively your path to customer conversion would be very hurtful to the whole marketing campaign.
Let's talk about search results.
Google is the main search engine for millions of individuals all over the world, and according to this study: 65% of users who use it daily think is the most trusted source for information about people and companies.
Taking this into account, with a reputation repair strategy you can't ignore the fact that a consumer will be looking for you using Google before making a decision.
The Internet is a vast place where anyone can say anything without the pressures of the real world, that's why it is very common to find negative impressions of businesses around the web. But Google isn't the only one.
There are a lot of services like Glassdoor or Indeed, where actual or former employees can anonymously critique and leave a rated opinion about your company, open for everyone to see.
This is obviously something new for a lot of industries accustomed to the traditional landscape of market reputation, placing them in a very vulnerable position. We understand each client's specific needs here at Netreputation and offer complete and comprehensive packages to fix your business reputation.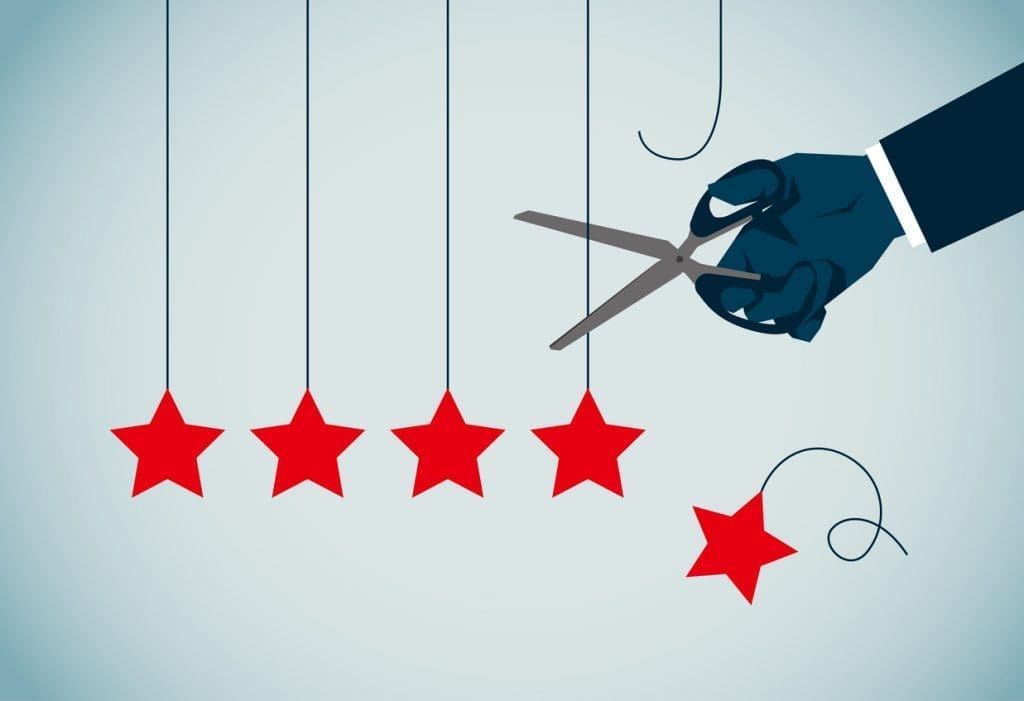 Monitor your reviews with Netreputation.
We tend to associate product/brand reviews with giants like Amazon or eBay. It is crucial to understand that (today) every social network or any communication channel can be a dashboard of opinions that your clients are willing to carve out.
With the advent of (1) Facebook fan page ratings, (2) Yelp: a platform exclusively to stock reviews from worldwide users about any store/restaurant or brand. (3) The Better Business Bureau is also among many more options for reviewing your business. It will be a challenging task to confront this sea of unpredictable events where your brand may drown itself surrounded by tons and tons of testimonies to approach and reply.
With a partner to help, Netreputation will be proactive and request positive brand feedback from customers that may not have had the chance to before.
Request a Free Consultation
Netreputation is here to guide you through the reputation repair process.
Through a series of stages for the customer, we make a secure path to re-conversion.
This creates a shadow above the bad reputation with efficient strategies and great content.
I would like to introduce to you the 5 steps that are making our clients happy and successful by rebuilding trust around their brands.
Research: Identification of keywords that align with your business assertively, web properties owned by you, a study of identical or non-identical competition.
Development: Building websites, directories, blogs, video channels and more tools that you can influence along the way.
Content: Writing publications that engage with the audience in a more consistent way, just like slideshows, educational works, third-party collaborations.
Publishing: We make sure to devise a strategy that can keep your reputation working on a track, with a combination of manual and automatic editorial tools.
Promotion: Newsletters, advanced SEO, organic/paid promotion and more, so the main goals of your campaign can be achieved solidly.
If you passionately believe in your product or service, just like that friend who talks about pizza non-stop, then your company deserves better results, a greater click-through rate, and an effective magnification of the whole marketing initiative. With all these details marching like clockwork, there will be nothing that can stop you from achieving success.
Safe, fast and effective results in Online Reputation Management
Research is the mother of all good procedures, without this phase of the operation it would be impossible to continue. We explore the mediums and platforms in which your business resides: Social media, search engines, job listings, etcetera.
The development of your reputation management plan and the creation of content that can perform well in web browsers is also part of the whole program; wrapped up with the efficient use of smart publishing tools and the right vision for promotion.
Employees with a combined TWO CENTURY career in the field
Marketing experts, brand monitoring professionals, customer attention like no other and much more competencies describe us as skilled participants of this ever-changing scene.
Aside from having a strong team that can identify every aspect of your campaign, all members of the staff face the challenge of being up to any alteration of the industry and the internet.
Our users are very thankful for services like customer review collection, the creation of communication channels between dissatisfied shoppers and them, mugshot removal, and many other efforts.
"I had tried several times myself to remove my mugshot and got nowhere, so I decided to seek professional help with NetReputation." -Chad W.
Netreputation knows the driving factor for purchase decisions in 2022.
In 2022, with better and broader internet access than ever before, as well as a growing number of social network users, online influencing of the customer's reputation purchase decisions, has never been more profitable.
Those facts make successful digital content vital to the prosperity of any business, which is a fact Netreputation is well aware of and puts regularly into practice. What customers see online matters, from reviews to adverts, that is the place where most of them make the final decision and that's what Moz.com has found out in one of their studies.
The same study reveals that 67% of customers are influenced by online reviews and that only about 2% pay attention to more than the top five results in search.
Online reputation management has a direct influence on the business viability
Negative reviews turn away 9/10 of your potential new customers. That means that they can break the business all by themselves. Websites that have reviews on them are 63% more likely to make reputation purchase decisions.
For every customer that complains about something, 26 others have remained silent. Getting to the bottom of bad reviews and encouraging positive ones is one of the major features that online reputation businesses like Netreputation offer.
Reviews are the number one reason for reputation purchase decisions
Time and time again, surveys underline the importance of reviews. The most convenient way to find them is naturally the Internet.
Within a reputation purchase decisions article by CXL, they place peer reviews as the first and most important point in the influencing of future customers.
The simple truth of the matter is that the Internet is a convenient tool. Woven into our everyday lives and in the future, it will only be even more relied upon.
NetReputation builds, monitors and repairs the online reputation of its clients
With the first steps centering around mitigation of damages caused by negative reviews, Netreputation follows up the cleaning with a building process.
They create and promote content in an organic manner, which paves the way for future natural development through customer reviews. Purchasing decisions are made here.
Netreputation continues to monitor the progress and acts to remove any obstacles that might hinder it. Developing websites is included in the building stage. Providing customer outreach where needed most.
Is your business being misrepresented?
Even the smallest misrepresentation can cost any business a surprising chunk of their bottom line. Honestly, there is no real way to monitor how many people believe in such false rumors.
For that reason, businesses like NetReputation have been founded, which directly battle data misrepresentation for their clients.
The importance of strong customer and employee relationships
As FOX Business and Forbes deliberate on two separate topics of why strong relationships with customers and employees matter, they both happen to have one thing in common. Showing your loyalty in business goes a long way.
Maintaining loyalty is useful when clearing up miscommunication.  Following through with clients is a strict must. Finding unsatisfied customers can seem too frequent at times. Resulting in a loss of revenue for the company.
n times like those, business reputation management services, such as NetReputation come highly recommended to set things back on track. They neutralize the possibility of backlash and retaliation that are caused by negative reviews posted to Google and other review sites. Online comments, coupled with positive reviews generation and other review management practices serve in providing the business with room to expand and move forward.
Be Proactive By Taking on Corporate Social Responsibility
With the skyrocketing popularity of social networks, philanthropy has never been more profitable than today. These practices have the effect of showing customers their investment of time is well spent. In fact, according to The Huffington Post, there is a direct link between corporate social investments and the company's performance.
A link that clearly displays how those companies that give back outperform the companies that do not. It makes perfect sense when you connect the donations with free advertising. But there is a substantial loyalty gain as well. Being connected to a good cause can benefit everyone involved and reputation management services like NetReputation are well aware of that.
NetReputation Creates a Strategic Plan, tailored to your company. Through a proven, systematic approach, a team of online reputation management professionals at NetReputation meticulously work out a strategic plan, which then gets set in motion. Through search engine optimization, social media marketing, content development, and web property creation, the team builds a robust online reputation management strategy that produces results.
More detailed information on what that process entails can be found on their website here.
How We Can Help
As the leading online reputation management company, we offer a wide range of online reputation management services. Our services are designed to stave off reputation attacks online and help you to stay in business. Strengthen and support your brand's online presence with proven reputation management strategies.
Contact us at 844-461-3632 to learn more about our free consultation.
Request a Free Consultation