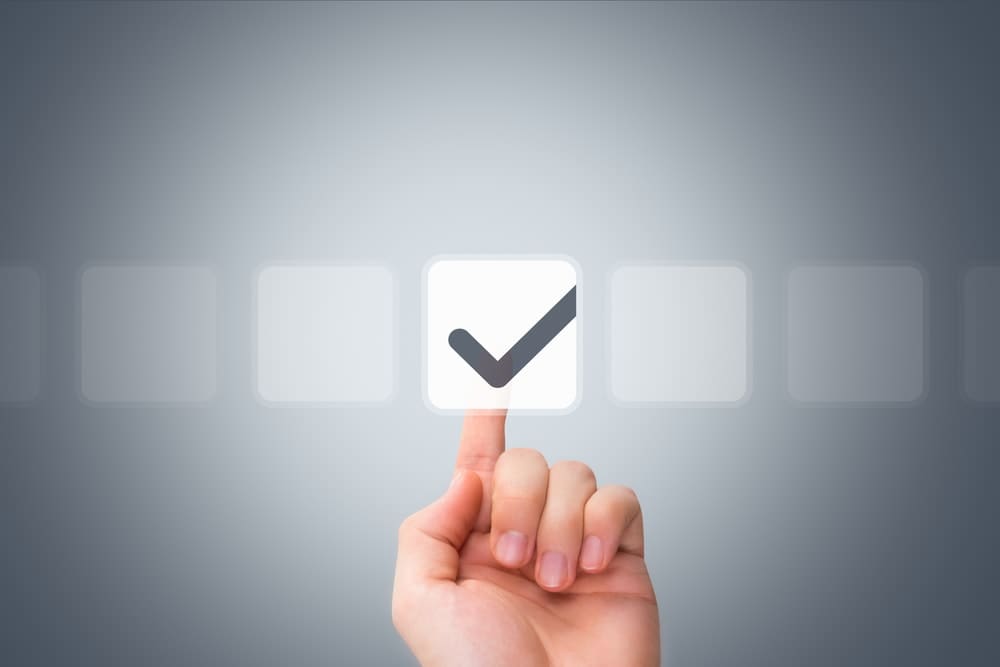 Advanced Background Checks: Learn how to remove your personal information on AdvancedBackgroundChecks.com today.  Call 844-461-3632 to speak to a Removal Specialist today and delete your information from Advanced Background Checks.  
Are you searching for employment? If so, you might wonder what an advanced background check is.
Background checks come in all shapes and sizes. Depending on the type of career you seek, the types of background reports conducted may differ slightly. 
In the "pre-employment" stage there are several types of databases your new employer may look at.
A background check review process is fairly straightforward. But now there are hundreds of websites that collect and sell your personal information for a low, one-time fee. 

When dealing with advanced background services, please note these are public records. These services have no legal obligation to remove your data.
However, we have found ways around that.
Here are a few different types of information advanced background checks may reveal during the hiring process:
Addresses, Phone Numbers & Emails

Social Security Tracer

County or State Criminal Records

Sexual Offender Registries

Credit Reports

Education Confirmation

References (and more)
It is important to know where potential employers are looking ahead of time. This way, if you need online reputation management, you can prepare yourself before walking into an interview. 
That said, there is a wide array of information revealed by an advanced background check. Employers want to make the hiring process as simple as possible by utilizing sites like BeenVerified, InstantCheckMate, and PeopleFinders, anyone's advanced background report is only a few clicks away.
If you are seeking a quick fix for high-level, advanced background checks, you have come to the right spot. With over 50 websites online that specialize in gathering personal information, it is important to hire someone to rectify the situation if you do not know how.
Preparing for an Advanced Background Check
As many people would think, an advanced background check report gives a potential employer or landlord the ability to look into your past. 
These people search for websites to disclose tons of personal information. Criminal records are not the only details employers are searching for. In many cases, HR departments take various factors into consideration before bringing a new hire on board.
Comprehensive background reports open the door to more pieces of personal information that most free background reporting sites may not disclose. 
Background check procedures are performed every minute online. Do you know who is looking for your information?
Advanced background reports are designed to investigate an individual in full. This decreases the turnover companies face with employees due to under-qualified hires or even when candidates falsify their resume. A standard background report will disclose not only an individual's criminal history but also their employment history, civil records, references, along with their exact address and social media accounts.
How to Perform an Advanced Background Check
The most efficient way to conduct an advanced background check is to start online.
The internet is home to millions of public databases that are just a click away. The key is to master the way you navigate these sites in order to find the proper information you desire.
Many sites offer an instant background service (i.e. InstantCheckMate or MyLife) but these would be considered entry-level searches as most are free and do not disclose much. 
Make sure your advanced background reports are accurate!
We offer a FREE REPORT with every consultation.
Be careful when searching these background agencies as many will disclose that most of their information may be incorrect. Make sure to cross-reference the information you find across multiple sites to ensure you found the correct information. 
These advanced people search websites are most commonly used for pre-employment background checking purposes, applying for a professional license or dealing with credit reporting. 
Advanced background check services such as ours (which can restore, improve, or create your online presence) have helped countless individuals with employment background checks.
What Do You Need to Provide to Conduct an Advanced Background Check?
It is quite simple to conduct background checks nowadays. 
If you have the individual's full name, birth date, and where they live you can find some information from this alone.
Now let's dive deeper into what you would need to conduct a more thorough and advanced background check analysis of someone:
Social Security Number

Credit History

Foreclosures

Driving Records

Much more…
What Can Advanced Background Checks Reveal?
If you have ever "Googled" yourself you may have seen websites like MyLife, Spokeo, or even InstantCheckMate on the first page. These are databases that house public information. 
Employers are not supposed to use these sites to make hiring decisions however they are very accurate and give the employer an immediate answer.
Furthermore, if you were to visit one of these background databases like InstantCheckMate, you may be shocked by what they report. 
If you are undergoing a college background reports your experience may change. After you have created an account, you are able to simply enter a first, middle and last name and you will be prompted with a list of every individual in the United States whose name meets the criteria you specified.
Once you have located the correct record, click "OPEN REPORT" (green button on the right-hand side). Upon opening the report you are immediately greeted with an overview of that individual. 
This information will include their full name, age, birth date, and even their astrological sign. Below you will have a chance to view several photos, these are pulled from social media accounts like Facebook or LinkedIn.
Some may be thinking, "I never authorized them to put that on there?!", well, you do not have to. Many do not read the Terms & Conditions before clicking accept, Facebook does share your information with third-party sites. Read the entire update notes to fully be in the know as new updates happen all the time.
Thorough top-level,
advanced background checks
help companies protect themselves from criminal activity. It verifies that applicants are who they claim to be.
Immediately following the photos (if applicable), the user will see education history. Attendance dates, qualification types, subjects studied, and where you studied are all visible. This assists in verifying resumes during each advanced examination.
The employer will then see your previous employment along with the exact dates you were employed. This information is obtained from sites like LinkedIn where you yourself have publicly disclosed your education and job history.
Included within each background check there is also a list of possible relatives and links to their in-depth background reports for those nosey researchers. Mostly all of the remaining information deals with phone numbers, emails, and physical addresses from that person's entire life.
Background checks give the employer a great sense of who you really are. While these background reporting agencies gather information from several sources it allows the reader (or employer) to base a "first impression" of who you really are and how you would fit in with the company prior to even receiving an interview.
The final notes on advanced background checks include criminal records and a list of sex offenders that live relatively close. Under your criminal record section, your high-level background report will disclose anything from a simple speeding ticket to a murder charge. They may even contain mugshots from an arrest that happened years ago. 
This should be your main concern while applying to jobs if you have had a troubled past. Mugshot removal services along with background report removals are a great way to increase your chances of landing a job.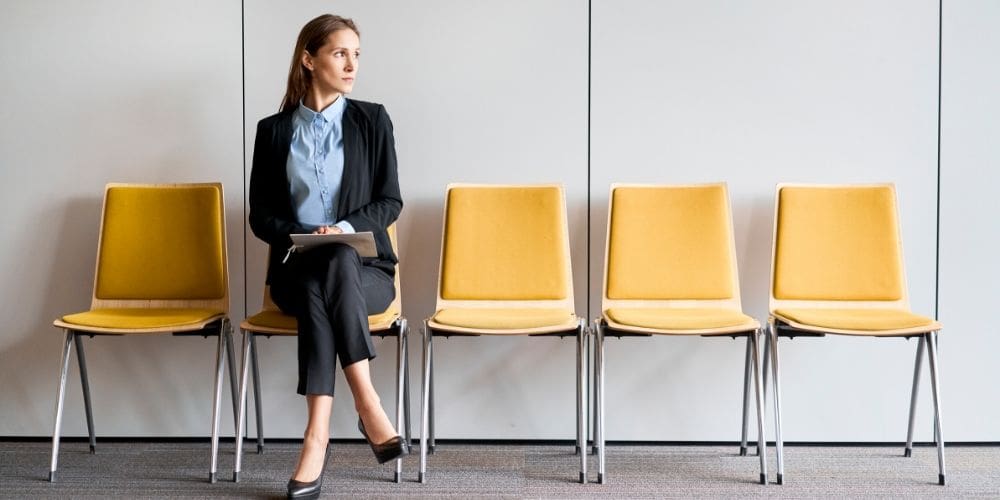 Do Arrests Show up on an Advanced Background Check or Just Convictions?
Yes, and there is great reasoning behind this. Conducting an advanced background check is also for protecting the company from hiring the wrong individual. 
As we briefly touched upon before, there are a plethora of items that fall under this umbrella.
Some of the types of incidents reported include; arrests, convictions (felonies & misdemeanors), court records, warrants, sex offenses, and incarceration records.
Criminal convictions will always remain on the background check websites unless the charges are expunged off your record or handled by a third-party online reputation management firm like ours. Under the FCRA (Fair Credit Reporting Act), background checks cannot contain arrests or civil records that are eight years older or more.
However, advanced background checks disclose both convictions and arrests. If you are in need of mugshot removal we highly recommend you take care of it weeks prior to even applying for any positions.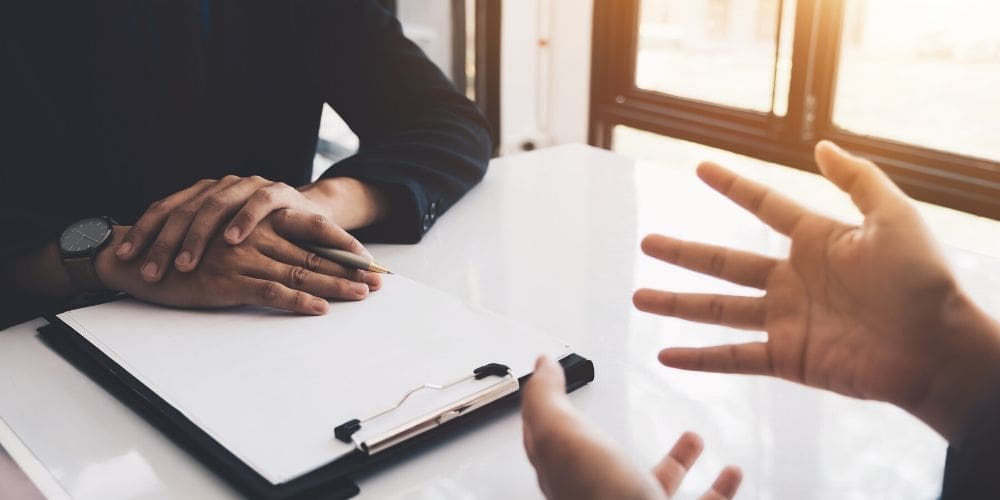 Credit Reports on an Advanced Background Check
While an individual's credit report or reputation score may not sound like much of an influence during the employment process, you would be surprised how much you can tell about an individual from their financial reports.
Getting a complete idea of an applicant is imperative. Companies are essentially letting a stranger into their building so they are going to do their homework first. Deciding to have standards for applicants is something all companies must do.
In theory, the better the credit score, the more responsible that individual may be. Would you rather hire someone with a great credit score who has never missed a payment? 
Or would you hire the guy with a 500 credit score and 10 outstanding accounts? I think the answer is clear. The credit does translate into what type of person you are behind closed doors (financially speaking [i.e. lazy, forgetful, etc.]).
When Are Advanced Background Checks Performed?
Employment Screenings

If you own a property and are leasing it out to another individual

Childcare services (babysitting or a nanny)

Possible business venture(s) you are unsure about

Political Campaigns (researching candidates)
Preparing for an Advanced Background Check
How to remove items from background checks?
Can you have a complete advanced background check removal?
These are two of the questions that many are wondering.
At the end of the day, employers are seeking good candidates for their prospective job openings. Hiring a trustworthy person is their goal to ensure they find out as much as possible about you can be scary. Rest assured you do have options.
There are about 50 websites in existence right now that tend to appear on the first page of Google and 91% of Google users do not go past the first page. So if you can manage to remove harmful information, you are one step closer to obtaining freedom online.
Our knowledgeable team of removal specialists can remove your information in as little as 6 weeks, granting you the ability to apply for jobs freely and not having to worry about what may appear online.
Online reputation management is a double-edged sword, we have perfected the way content is removed online. Contact us or give us a call at 844-461-3632 to learn more or hear about our options.
Advanced Background Checks for Personal Use
Is it really fair to perform advanced background checks on your partner?
Technology has changed the way we interact with people on a scale so significant, that it's hard to truly comprehend its ramifications.
Not only do we have new languages of communication (texting, emojis, gifs, etc.), and a plethora of channels to communicate those languages through, but we can also track people using technology.
With a quick Google search, we can find the address or number of someone else. 
By clicking on their LinkedIn page we can figure out where they work or went to school. By visiting their Pinterest page, we can find out their interests and hobbies.
And by checking out someone's Facebook page, we can see what they look like, who they socialize with, or even where they are.
It's all a bit overwhelming to think about, especially when we consider using these tools for the purpose of dating. 
What information about a romantic partner is acceptable to obtain through searchable means, and what isn't? 
Is it stalking to scour their social media to see where they "check-in"?
Many people believe that anything published online is morally fine. If it's public domain, it's fair game.
But with our data being unknowingly sold left and right, who's to say we know every bit of information that exists about us on the Internet? 
Surely, we don't. 
And even if we did, was all of it published consensually?
How Posting Publicly Hurts Advanced Background Check Search Results
Is it immoral for us to review and judge someone else for something they posted several years ago? 
What about something they deleted (or thought they deleted), but still may exist?
There's no single set of correct answers because there's no definable precedent – We're in uncharted territory.
Let's say you and your partner of three years are ready to move in together.
It's a big step, and signing a lease is a big investment! 
So is it okay to pay for a 3rd party to conduct a background report or to research your partner? 
Some people believe that the notion would be ludicrous.
"How could you spy on the love of your life like that!? Where's the honesty? What about trust?"
Skeptics would choose to protect themselves against the unknown. 
After all, this is your potential spouse.
What if they are hiding a deep, dark (or even dangerous) secret? Proposing a business partnership with someone you don't know personally? Is it okay to research your partner and dig into their past by finding former business associates and questioning them without your potential partner's knowledge?
What about paying for a credit score analysis, and upon receiving those results, you find a subpar score. 
Well, what if the items negatively affecting their credit score are medical bills from some freak accident, and not at all reflective of their business acumen?
It begs the question of whether we're abiding by social norms or committing social taboo.
We as humans need to collaborate and define what's ethically correct in these types of situations. 
Is it okay to search for personal information about a potential business partner or employee? What about a romantic partner?
How to Remove Personal Information from AdvancedBackgroundChecks.com
In conclusion, NetReputation has worked to establish quality relationships with many media partners and has effectively suppressed thousands of clients' negative articles and mugshots online. 
Online reputation management services are here to stay so make sure you are ahead of the pack when it comes to how you appear online!
If you are struggling to find a job we highly suggest you take advantage of our FREE BACKGROUND REPORT.
It is important that you stand out! 
Gone are the days when you needed to hire developers for marketing yourself. 
There are endless possibilities you can implement today that are free and social media is a perfect example of where you can start.
So, do you have 5 minutes? That is all it takes to initiate any of our online reputation management services; call us today to learn more by dialing 844-461-3632.