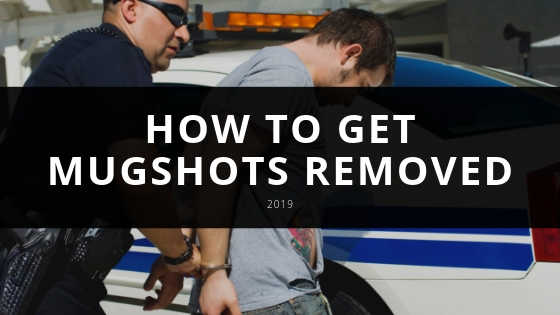 Ready to get your mugshots removed from Google? Contact our Mugshot Removal Experts today to get started. 
Have you ever been arrested? 
Even if you seal or expunge your record, chances are your mugshot and arrest details are searchable on the web. This may have you wondering how to get your mugshots removed and clean your online reputation. 
Most people Google themselves from time to time. And when they do, over half say that the results are not positive. If you're among them and want to know how to get your mugshots off Google, Bing, or Yahoo, there are a few things to understand. 
Most sites won't remove your mugshot just because you don't want it online. And many mugshot sites may remove mugshots only after you provide official documents proving your innocence.
To put it plainly, if you want to remove a mugshot, the procedure is pretty direct. 
Steps for Removing an Online Mugshot
First, start by finding the sites your mugshots are on. You may do so by searching your name in Google along with the word "arrest." 
In the event you have a common name like, say, John Smith, be sure to include the state where the arrest happened. This helps narrow the results.
As you find your mugshots online, record each appearance in a spreadsheet. Just make sure you aren't repeatedly typing your name and arrest into Google. 
As a general rule, Google learns based on how many times you search a certain item. This can often boost the ranking of popular sites. Making a spreadsheet allows you to avoid giving mugshot sites any extra visibility.
Next, find any contact info for the sites posting your mugshot. You may locate this info on each site or by utilizing a Google extension like Hunter.io.
Request a Free Consultation
How To Get Your Mugshot Off Google 
These days, everybody turns to search tools such as Google or Bing to find answers. So, despite what you think you look like online, the real test is how you appear on Google.
What the web says about you affects not only your image, but your entire life. 
We see this constantly. Many people lose work and business opportunities due to unflattering Google results. 
For that reason, it's essential to know how to get mugshots removed. It's also important to ensure the initial few pages are free of negative data. This also goes for the "Images" tab, where most people first notice your mugshot.
Again, note that Google doesn't randomly select what sites rank and in what order. Site rankings hinge on a number of factors, including page traffic, authority, trust, and more.
This may be very unsettling for anyone with a minor web presence. 
In each case, Google combs the web for hints of their name. This allows it to locate results that best answer each user's question.
How To Get Mugshots Removed Online For Free
Expelling mug shots from the web for free is possible. But only when you provide sites the correct court records or when you can prove your charges were dropped.
Most mugshot sites are owned by businesses looking to profit from sharing and selling personal records.
We see newscasters do this every day. They report about the most recent superstar getting a DUI for public drunkenness – or a popular athlete getting in trouble for domestic violence.
But while it can be amusing when a powerful person lands in a bad position, when this starts to happen to everybody, the tables rapidly turn.  
Ways to remove your mugshot for free
Here are some simple tips for how to get rid of your mugshot from the Internet for next to nothing:
Reach out to the proprietor(s) and respectfully mention a

mugshot removal

Send your lawful expungement

to their physical location requesting they

remove

your files

Acquire copyrights on your picture and report a claim 
Once more, on the off chance that you have depleted the majority of your endeavors but still have uncertainties about how to get mugshots removed, and you might want to pass this undertaking off to online reputation experts, please complete the form below. 
One of our knowledgeable specialists will connect with you as quickly as time permits to present you our online reputation management services, and help you with everything you need for removing mugshots online.
The best way to get your mugshots removed from the web? Call us today!
Request a Free Consultation