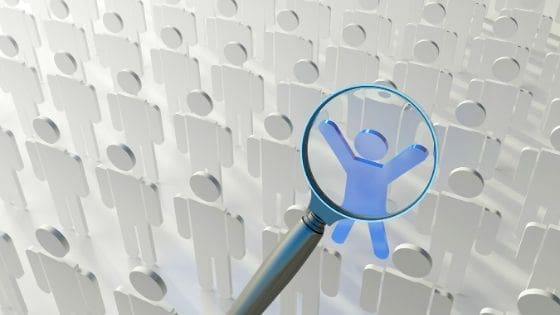 The best way to remove your name from background checks online? Contact our Content Removal Team today!
If you are looking for a new job, applying to college or buying a new home, removing your name from background checks is essential.
Learn how to remove yourself from some of the most popular background sites fast. Our team of reputation specialists help you remove your private information from over 50+ data aggregate background sites across the web.
To be honest, most background check websites are just awful. They search public records from across the country and post what they find online. This personal data is often incomplete, outdated and often inaccurate.
What's worse: these background check websites bait users by displaying teaser results for free searches. And once they've taken the bait, users can find even more sensitive details for a small fee.
So, what does this mean for you? Well, it means anyone with internet access can find your home address, phone number, email, social profiles and more in just seconds.
Request a Free Consultation
Background Check Websites: Explained
To make matters worse, these sites never get your permission to post your information. This means that your email, phone number, address and more are for sale across the web and on sites you've never even heard of!
So, how can you protect your online reputation and privacy when you don't know where your info is in the first place?
Fortunately, there are ways to remove your personal data from nearly every background check site on the web.
But if you go it alone, please know this can be a long process. Contacting each webmaster is not only time-consuming.
There's also is no guarantee anyone will respond. In fact, this process can sometimes take months or even years, depending on the site.
But if you value your privacy, there are important steps you can take to protect it. Because odds are good your info is already on these background check websites.
If you want to remove your private info, look no further. Our team has successfully removed personal records from these sites for over a decade. Our process is simple, fast and won't break your budget.

Top Background Check Websites
Below, we've listed the top background check sites in the industry. This means that if you remove yourself from these background databases, there's a good chance your info will disappear from the smaller sites as well.
These sites include:
Intelius.com

Acxiom.com

MyLife.com

ZabaSearch.com

Spoke.com

BeenVerified.com

PeekYou.com

USSearch.com

PeopleFinders.com

PeopleLookup.com

PeopleSmart.com

WhitePages.com

USA-People-Search.com

PublicRecordsNow.com

Radaris.com
Remove Yourself From Background Check Websites
How to remove your name from background check websites? While this process can be time-consuming and tedious, there are ways to delete your personal info and take control of your own online privacy.
Here are the opt-out processes for some of the most popular background check sites on the web:
Intelius.com
Follow this link to opt out of Intelius.   
Acxiom.com
Learn how to opt-out of Acxiom here.
MyLife.com
To request that MyLife delete your Member Profile, contact MyLife Customer Care at 1-888-704-1900 or by email at [email protected]. After MyLife receives your request, the site recommends waiting ten business days to achieve results.
MyLife may contact you to confirm you are the profile owner. The site claims that this is to "ensure the correct identity and profile ownership before completing these requests."
Zabasearch.com
Get the latest on Zabasearch opt-out here.
Spokeo.com
Opting out of Spokeo is fairly straightforward.
BeenVerified.com
Delete your info from Been Verified by following this opt-out process.
Peekyou.com
The Peekyou.com opt-out process starts here.
USSearch.com
USSearch is one of the more popular data-aggregates on the web. Opt out of USSearch here.
PeopleFinders.com
Find your private data on PeopleFinders? Take steps to remove it here.
PeopleLookup.com
To opt out of PeopleLookup, the site requires you to verify your identity. To do this, you must fax a state-issued ID card or driver's license directly to the site. When faxing a copy of your license, be sure to cross out your photo and the driver's license number.
PeopleLookup needs your name, address, and date of birth to confirm your identity. The site asks you to fax this info to 425-974-6194. Opt-out requests may take 4-to-6 weeks to complete.
PeopleSmart.com
PeopleSmart opt out is fairly easy and generally takes just a few days to complete.
Whitepages.com
Visit this page for instructions on opting out of Whitepages.com.
PublicRecordsNow.com
PublicRecordsNow.com is a third-party online background check site. Learn how to opt out here.
DOBSearch.com
Opting out of DOBsearch People Finder search results requires faxed proof of identity. This can be a driver's license, state-issued ID card or notarized letter. If you fax a copy of your driver's license, block out your photo and license number. Fax your request to 516-717-3017 and allow about six weeks to complete your request.
More on Removing Yourself From Background Check Websites
There are over 50 sites sharing and selling your personal info to the masses.
With a customized Background Check Removal solution from NetReputation, we can help you remove that info fast, providing the peace of mind you deserve.
Our specialists comb the web for all traces of your name online. Then, we go to work, deleting your personal info from every Background Check site while putting you in control of your online footprint.
Want to learn more? Contact us today to get your free reputation analysis and remove your name, phone, address and loved ones' info from sites across the web.
Request a Free Consultation