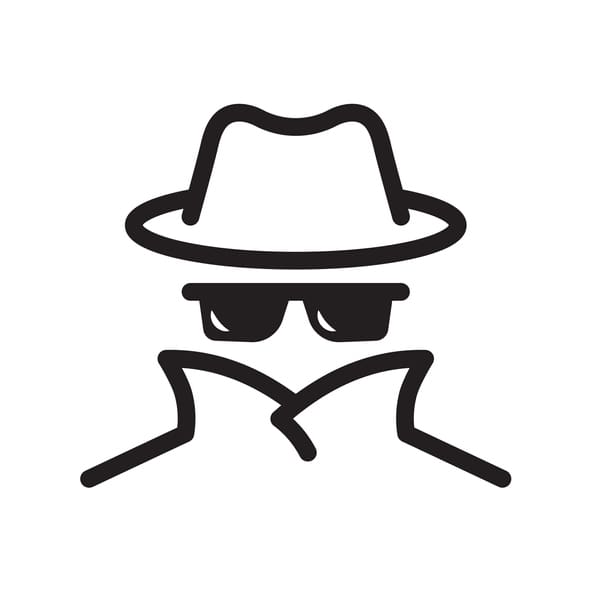 Updated 2/23/2023: Get the latest on the Privateeye.com opt out process and how to keep your private info out of search and out of sight.
Many people nowadays want to opt out when it comes to sites such as Privateeye.com.
Performing a Privateeye.com opt out helps you get control of your personal information, which is very important in this age of identity theft.
Other reasons you may want to perform a PrivateEye opt out is to remove incorrect information and potentially damaging information that might affect your employment, job opportunities, and credit.
And it's a good idea to remove your online presence as much as possible to avoid being scammed.
But performing a Privateeye.com opt out isn't fast. You must personally request a privateeye.com opt out if you are unwilling to pay a company to manage your internet identity.
And, it is up to privateeye.com to remove your information, which means the amount of time it takes to do this is depends solely on Privateeye.com.
Nevertheless, it is important that you request your Privateeye.com opt out as soon as you can to get your information removed as quickly as possible.
How to Opt Out of
Private Eye (PrivateEye.com)
There are two ways to perform a Privateeye.com opt out.
The first is through their parent company, Peoplefinders, and the other is through their own Privateeye.com opt-out page. Both are acceptable methods for removing your data from this website.
Performing a 
Privateeye.com Opt Out

 Using Peoplefinders

You can perform a Privateeye.com opt out on the Peoplefinders.com website, which will opt you out across all Peoplefinders.com websites. Here are the basic steps for opting out:
1. Go to PeopleFinders Website
This is their search management page which will enable you to search for your name and information about yourself.
2. Enter your name and search for your listing
You may see many people listed with the same name or similar names as you have. Look for a listing with information that matches yourself.
You may have to scroll through several pages before finding your listing, especially if you have a common name.
3. When you find your listing, click the "This is Me" green button.
A new page appears with two buttons. One says, "Keep Showing My Info," and the other says, "Opt Out My Info." Select, "Opt Out My Info." This page should still have your listing as well as the two buttons.
Another new page appears with two statements along with checkboxes. Click on both boxes. These boxes are basic legalize explaining that Peoplefinders simply displays public records that are on the internet already. The second box is an agreement to Peoplefinders' terms and privacy policy.
If you are concerned about either, they have links to those terms and privacy policies right there for you to click on and read.
4. A CAPTCHA will appear.
Perform the CAPTCHA instructions to verify you're human
5. Select Continue
You will have a verification page appear.
It doesn't say anything meaningful other than thanking you for managing your public records.
6. Now, you wait for them to remove your information
Opt Out

of PrivateEye Directly

A more direct way to perform a Privateeye.com opt out is to perform the opt out on Privateeye.com's webpage. The benefit to this method is that you can be certain Privateeye.com removes your information, rather than waiting for it to trickle down from Peoplefinders.com.

To perform the basic steps to opt out on Privateeye.com, do the following:
Go to https://www.privateeye.com/static/view/help/#RemoveFromRecords. The page you entered is actually their FAQ Help page that has a number of frequently asked questions and answers to them. The #RemoveFromRecords should get you to the FAQ, "How Can I Remove Myself From Your Database?"
Look for the line saying, "Click Here To Opt Out." Click on that line.
Once you click on the Opt Out statement, Privateeye.com brings up a form for you to fill out. Enter your first and last name, city, and state.
You will need to perform a CAPTCHA according to the CAPTCHA instructions to verify you're human.
Click the "Opt Out" button.
Now, you wait for them to remove your information.
What Should I Do After Deleting My Info from
PrivateEye.com

?

Now, it's a waiting game. Privateeye.com does not specify when they remove your data from their database. You should check maybe every few weeks to see if it has been removed.

If the data hasn't been removed in a fairly long time period (let's say, six months), you may want to perform another opt out or contact them to find out the status.

Once it is removed, you should check Privateeye.com for future information about you being added to their database and request a privateeye.com opt out again, if you reappear in their database.
Who Uses Companies Like Privateeye.com?
Anyone can use privateeye.com to search for information on you.
That means potential employers, current employers, private investigators, credit cards, banks, loan companies, neighbors, relatives, business associates, friends, and dates can all lookup information about you.
But this also means that criminals, including stalkers, identity thieves, robbers, sex offenders, and scammers, can all gain easy access to your data for just one low price. The data is available about you, regardless, but without these listings, it takes more effort to search for you.
Is My Information Off the Internet Now That I've Performed a 
Privateeye.com Opt Out

?

Once you perform a Privateeye.com opt out, and they remove your data from their database, your data is no longer on Privateeye.com. However, it doesn't mean that your data isn't available elsewhere.

There are many data websites specializing in selling your public data to individuals and companies. Public data is still available on the internet and these companies work as aggregators for it.

You may have to do a search for public records to find the companies that specialize in finding and selling your data and opting out from those as well. The public records are, for the most part, public, which means you most likely won't be able to have them all removed.

Still, reducing your presence on the internet goes a long way in keeping your privacy and your data secure.
We Help with Personal Data Removal
We provide Personal Data Removal solutions that remove you from more than 50 people-search sites across the web. Call us today at 844-461-3632 to learn more.