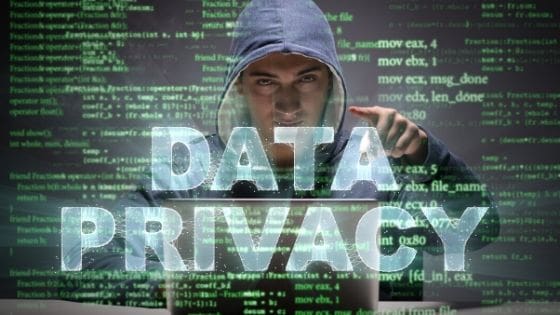 We specialize in removing personal information from the internet. Learn more today. 
If you want to learn everything about removing personal information and data from the internet, join us today as we have all the answers for you.
The internet can be a dangerous place for those less tech-savvy. Search engines such as Google, Bing, and Yahoo seem perfect when you're looking for an answer; however, what can you do when your personal information and details are also available for anyone to see?
In this article, we will uncover why your personal information appears online. We also discuss what methods you can start implementing each day to lessen the chances that your personal information will be at risk.
Our job here at NetReputation is to remove any negative search results, defamatory information, harmful images and listings, or mentions of your name online. We will handle all your digital footprints, including your contact information like a phone number or email address, financial information/records, photos, as well as anything else you have posted online throughout your life. 
It is always better to know what information is available about you online before it falls into the wrong hands.
Now let's dive deep into it, and see some great tips on removing personal information from the internet.
WHY IS PERSONAL INFORMATION ONLINE?
Before looking at removing personal information from the internet, let's first see why our private information is readily available online?
There are various databases online that house all our personal and private information. When hackers or cyber thieves gain access to this information, you may experience serious trouble or setbacks, not only in your professional life but your personal one as well.
But what constitutes "personal information" anyways? 
Well, here are some examples of personal information that we remove from online every day:
Contact information

Financial Records & Banking Credentials

Insurance Policy Information

Medical Record History

Identification cards,

social security numbers

, as well as your tax ID number.
Knowing as much as possible about removing personal information from the internet is important not only for protecting your reputation but also for preventing your public record identity and information from falling into the wrong hands. 
There are hundreds of cyberattacks each day but here are some of the most common examples of how thieves can gain access to your personal information.
Information Leaks
This typically happens when an unauthorized user hacks into a secure database in order to steal and distribute private information. This is normally referred to as the "dark web" , where individuals can buy, sell, and even auction off individuals' personal information, to the highest bidder.
Usually, the type of information sold are passports, ID cards, social security numbers, medical and financial records. But in recent months, there has been a trend in phishing scams to gain access to more accounts within a company such as email addresses and passwords.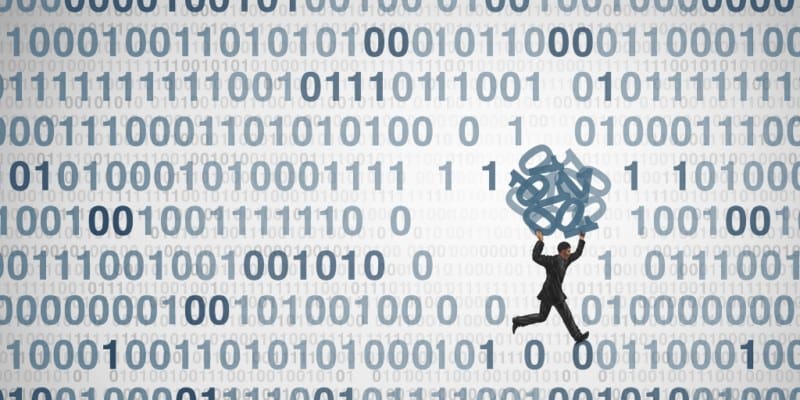 Unsecured Data Brokers
One more reason you should learn about removing personal information from the internet is to avoid data brokers.
The internet is home to roughly 50 different data aggregate websites. At NetReputation, we call these websites background reporting databases.
Websites such as BeenVerified, InstantCheckmate, Spokeo, Radaris along with dozens more house your personal information. The worst part is that since these files are public knowledge, anyone can pay for a subscription and view your records with just a few clicks. In 2020, anyone with $10 and an internet connection can find out where you live, what you do for a living and even how much money you make. 
If the last sentence above does not scare you, we don't know what else will!
Social Media & Owned Content
Removing personal information from the internet should also include social media sites most of us like so much to use.
Social media platforms such as Facebook or Twitter may seem like harmless places to hang out. However, if you operate your account without any privacy settings on, you could be literally handing out additional personal information over to cyber thieves.
This privacy intrusion can happen through some of the many "fun" features on your Facebook account such as geotagging that will show other users the exact location you are in. Other social platforms such as Snapchat may access your location 24/7, allowing your "friends" to view your location whenever they please.
Social media can also give traces regarding your security answers. For example, let's say you have a Facebook or Instagram and you are constantly uploading photos of your puppy. For most, this may seem innocent. 
However, for hackers, your puppy's name could be one of your passwords or the security answer to reset a password. The same goes for your birthday if you keep your birthday public on your profile.
Bad Internet Habits
Internet providers, as well as many other companies, use what is called "cookies" to track your web browsing history. Usually, this information is used to create targeted advertisements that allow the company to see what an individual is interested in. 
Also, by using cookies (if you are a business) you can later retarget your users. 
The reason for which we insist so much on removing personal information from the internet is that in recent years we have had several clients who were scammed and blackmailed after another party gained access to their search history. They were then threatened with the exposure of their information if they did not agree to pay a certain amount of money.
Remember, the internet can be an extremely dangerous tool to use if you don't know what you're doing. Make sure that you research thoroughly or ask a family member or friend before doing anything online that you are unfamiliar with.
REMOVING YOUR PERSONAL INFORMATION FROM THE INTERNET
As far as removing your personal information from the internet, there are a few things you should always keep in mind when embarking on the removal process. 
First off, when working to alter anything online, please remember it will not take one day to disappear from a webpage. Removing content from the internet (unless you control it) can take upwards of a year to complete. It is important that you remain patient and consistent with your efforts until you see results.
However, you should also keep in mind that no matter how well you know how to clean your online records, some things may still be impossible to remove from appearing on Google's search results.
For example, let's say you were arrested and you may find yourself on dozens of mugshot publication websites. The downside here is that this will be impossible for you to solve and it's typically the county court office's decision.
Request for Information Opt-outs
If you want to work on removing your personal information from any website on the internet, you will have to start by looking for an "opt-out" form, or a contact email of the site owner in order to make your removal request. 
If you haven't already found what websites you are on, start on websites such as WhitePages or Spokeo. Once you locate your records you can revisit Google and search for "[Name of Website] opt-out".
The removal process will differ depending on what website you are taking to remove your information from. Each database is owned by different entities so make sure you do not stop when you successfully remove one article or profile.
 NetReputation's comprehensive background check removal solution is your best answer to removing personal information from over 50 sites on the internet, in roughly one month.
Remove Unwanted Controlled Content
When it comes to removing personal information from the internet, always start with what you control first. 
This means any on your Facebook, Twitter, Instagram accounts, or even a custom blog website. If you see anything embarrassing that you have the power to delete, you must do so immediately.
Start by running a social media audit on yourself and create a spreadsheet (Google Sheets is free). List out all of the social media profiles you have and start going through all of your photos, statuses, and interactions with others. Untag yourself and delete anything negative. 
The general rule of thumb is if there is something you don't want your mother to see, delete it.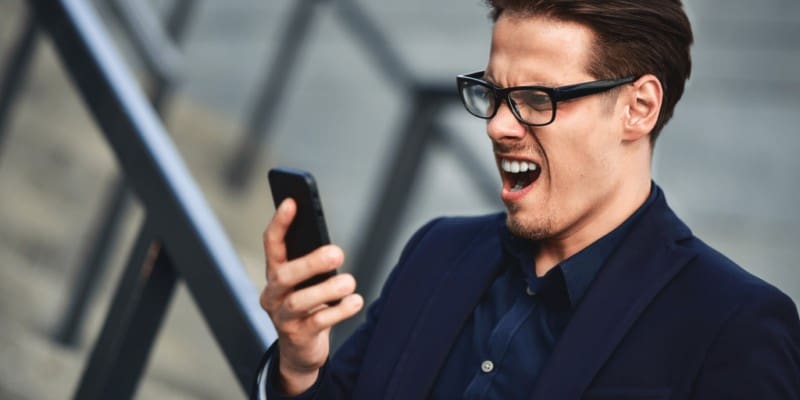 Delete Unused Applications on Your Cell Phone
Removing negative information from the internet efficiently involves cleaning your cell phone too. 
This may seem like a no-brainer, however, I use to do this all the time. People store useless apps on their phones that they haven't used in months. Claiming, "I may want to use it again in the future" is a popular response. Nonetheless, leaving these apps installed on your phone is doing more bad than good.
Most mobile applications nowadays request access to personal things such as your location, camera, microphone, contact list, and sometimes all of your files. You may not use the application anymore however they will continue to have access to your phone. 
So after finishing reading this article, revisit your apps and delete anything you no longer use. You can always re-download the app later if need be.
Use Incognito Functions & "Do-Not-Track" Features
As you may already know, the internet uses memory functions known as a cache to improve the user experience. This essentially means that if you have clicked on something on Google, researched a topic, or clicked on a link in the past repeatedly, Google will do its best to rank that specific website higher. 
So what does this mean? 
This means that everyone's Google results are personalized to how they normally browse the internet.
Using an Incognito window a VPN can help mask your identity online. By utilizing an Incognito browser you are bypassing any cache functions, seeing nothing but raw universal search rankings. On the other hand, if using a VPN, this masked your current IP address. By using encryption, you can give off the appearance that you are in another part of the world.
**VPNs can be extremely helpful while traveling, especially abroad. For instance, in China, you cannot listen to Spotify however if you log into a VPN and change your IP address to reflect one from the United States you will be free to browse Spotify without any barriers.
Notify Search Engines Of Dead Pages
After learning everything about removing personal information from the internet, If you are successful in erasing all the online content about yourself, you should contact search engines and inform them about these changes.
 Every search engine, whether it be Google, Bing, or Yahoo allowed you to contact their Support Team to notify them of any alterations amongst the search engine results pages (SERPs). Once you notify Google or any other search engine all you can do is wait. Use this free time to find other websites to remove. 
On average it takes about one week for Google to update its results to reflect the removal or edits of any website.
Removing Personal Information From The Internet, Conclusions
So, at the end of the day, removing personal information from the internet comes down to this: 
Learning how to remove your private information from the internet will not only save you time and stress, but also money.
Here at NetReputation, we have been working with both businesses and individuals to ensure their online reputation is nothing but positive.
Take advantage of our FREE REPUTATION CONSULTATION today and see how you can improve your presence online. 
What do you have to lose? To get started now please call 844-461-3632 or complete the form below, and one of our knowledgeable reputation specialists will reach out to you as soon as possible.