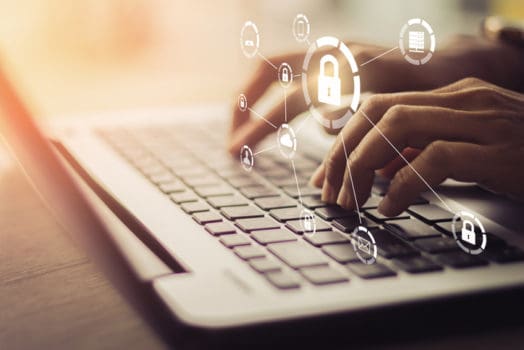 SmartBackgroundChecks.com is a data aggregate and people-search website. With online privacy a growing concern among web users, opting out of Smart Background Checks and other data aggregates is more important than ever.
According to Google Trends, Google searches for Smart Background Checks opt-out methods reached an all-time high in October 2022. Google Trends analyzes the popularity of search phrases over time. Last year, more people than ever searched for ways to opt out of Smart Background Checks. We can help.
What Is Smart Background Checks?
Smart Background Checks is an online data broker. It's known for posting highly personal and sensitive information about individuals on the web. The SmartBackground company provides a "smart" people search function that allows people to run backgrounds on anyone they choose.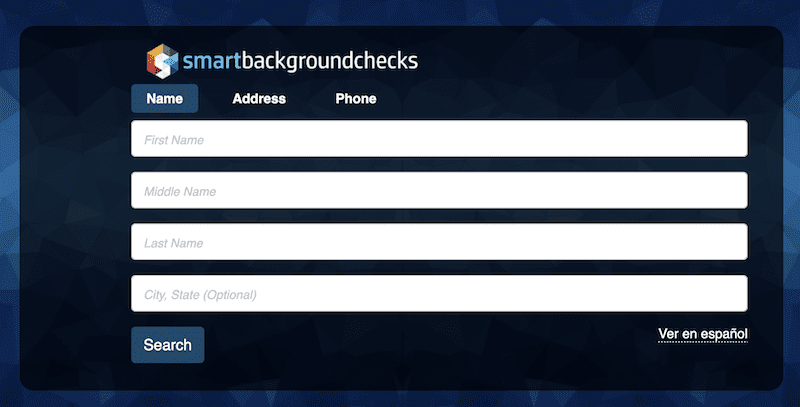 Its core business is one of information sharing, but like many data brokers, SBC often sells advertising or data for profit.
The search features will function with as little as a name. Smart Background Checks also allows you to find personal information online about an individual using only their cell phone number or address. SmartBackgroundChecks.com visitors can even access personal information like location history, aliases, employment history, public record information and more.
The Smart Background Checks site manages a database of almost a billion records pulled from over 2,000 different data sources. In many cases, these data sources come from public records maintained by local, state and federal authorities. Because this information is public, it is easily accessed. Data brokers scrape data sources and organize the information in a format that is easily searchable by site visitors using basic search features.
When a site like SBC posts personal information online, it exposes individuals to everything from scams and identity theft to relentless robocalls. Every background check can compromise your personal privacy. And when your phone numbers or other contact info shows up on people search sites like these, you may get unwanted or spam calls.
If you're concerned about your online privacy or identity theft, you'll want to opt out of Smart Background Checks as soon as possible.
Luckily, the Smart Background Checks opt out process takes as little as 60 seconds to complete. With expert insight from our team of technology gurus, analysts and legal professionals, we'll show you how to opt out of Smart Background Checks fast.
How To Remove Your Personal Information From Smart Background Checks in 3 Easy Steps
Despite concern about identity theft or other issues that arise from people search sites, the Smart Background Checks opt out is pretty straightforward. Here's how to submit an opt out request to have your personal information removed from this data broker site.
1. Submit a SmartBackgroundChecks.com removal request.
To start the Smart Background Checks removal process, head to SmartBackgroundChecks.com/optout.
At the bottom, enter your email address, tick the I Agree… box and the I'm Not a Robot captcha, then click the Accept Terms and Start Removal button.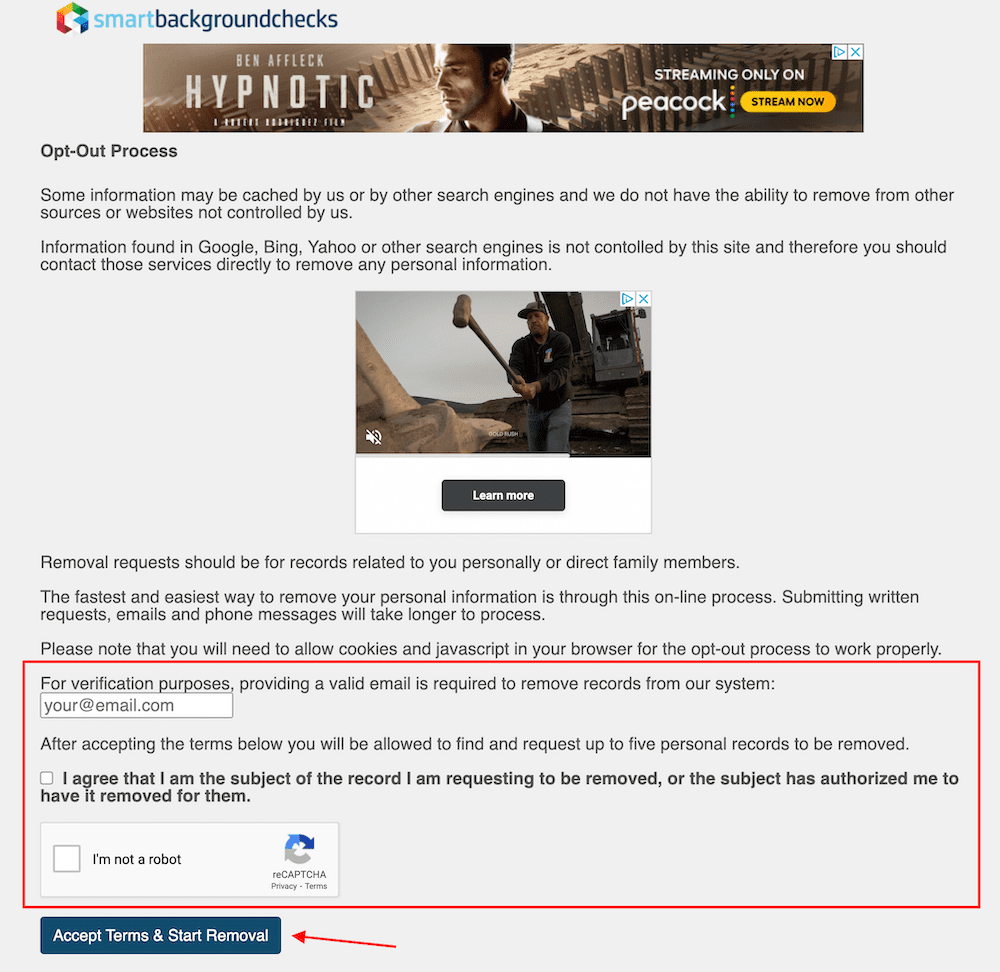 After you accept the terms posted by SBC, you'll be directed to a page that explains the process. The page says to use the SBC search features to find your information. Once you locate your information in the data broker site database, you can submit a removal request.
The bottom of the page has links to search forms, but not all of the links work. Instead, click the Smart Background Checks logo on the top-right of the page to go back to the homepage.

2. Find your personal info on SmartBackgroundChecks.com.
Enter your information into the search form and click Search. If your information is in the data broker database, you'll see the background report or reports on a results page. Click the red or blue bar at the top of the result to open up the listing.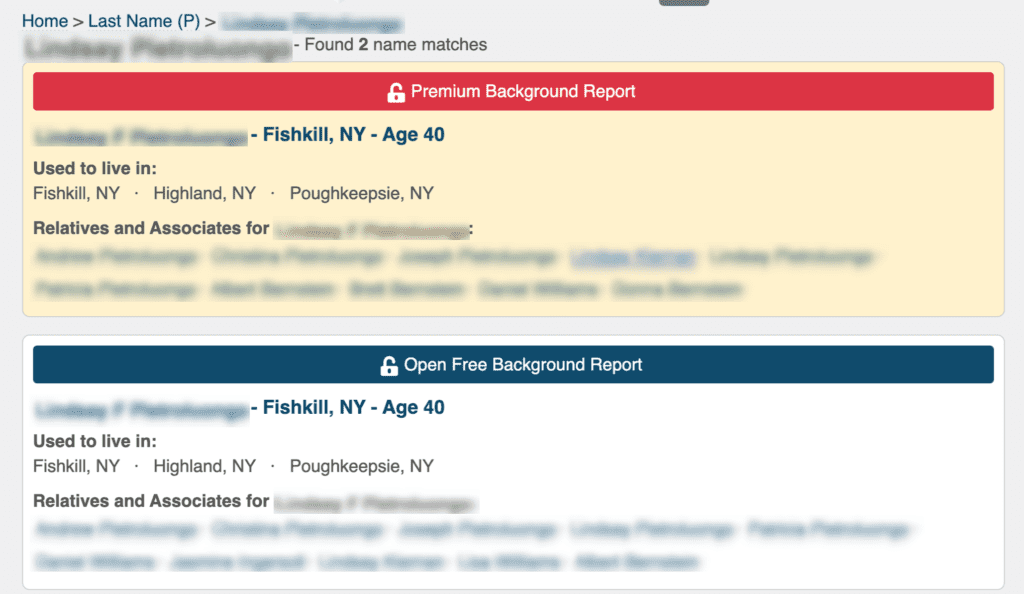 3. Submit the removal request.
At the bottom of the listing, click the Request My Record To Be Removed button.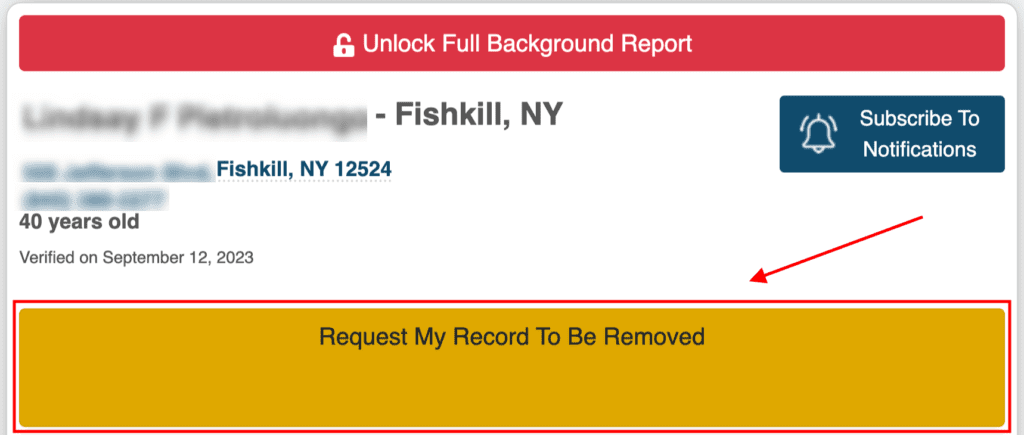 As soon as you click that button, the opt out request is sent. You'll be redirected to a confirmation page.

Smart Background Checks claims all requests to remove records are processed as efficiently as possible. The data broker also says that removal can take several days to complete and that refreshing the page may slow down the process.
You're only allowed to request the removal of five records within 24 hours. Also, you can only submit an opt out request for your own records or those of a relative.
Smart Background Checks Complaints
Despite SmartBackgroundChecks.com's suggestion that requests are processed efficiently, Better Business Bureau complaints continue to pop up. In fact, the BBB reports a pattern of complaints against the site.
Many complaints about the data broker allege the following:
Smart Background Checks lists personal information without consumer approval.
Smart Background Checks' opt-out function does not work.
Personal information removal requests are not processed.
The site does not publish a customer service phone number.
The company has responded to several complaints on the BBB website, and many of them are canned responses that sound similar to this: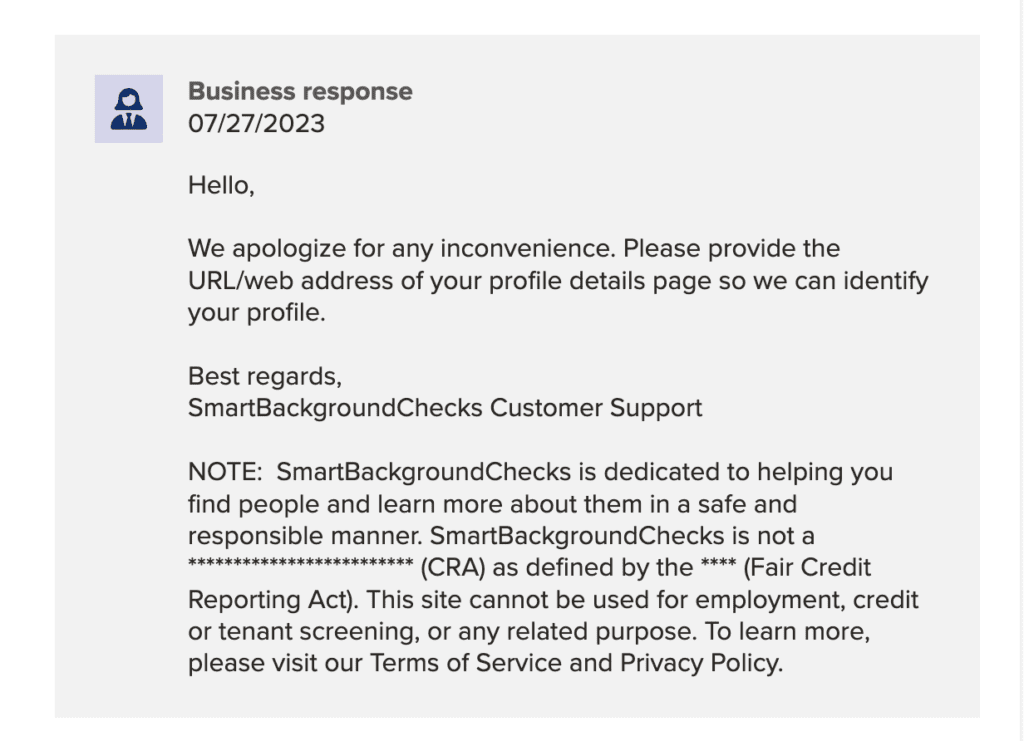 The best option to remove your information from the SBC is to carefully follow the instructions and wait a full 72 hours for the removal to be completed.
Growing Online Privacy Concerns
According to the Pew Research Center, U.S. citizens are more concerned about their personal data than ever. In fact, most believe their personal data — their phone numbers, personal details and contact information —  is much less secure than in years past. Every background check can expose personal details that impact your online privacy.
With this in mind, it's no surprise that people across the country are opting out of background check sites. This is also true of data broker sites like BeenVerified, Whitepages, Spokeo, MyLife and Instant Checkmate.
Concerns Specifically Surrounding Smart Background Checks
For many, the Smart Background Checks data broker business model raises more questions than answers. With that in mind, here are a few answers to commonly asked questions about SBC and how it operates:
Is Smart Background Checks legit?
Smart Background Checks is a legitimate business. This is despite its role as a data broker and personal information publisher. If you want to protect your privacy, it's crucial to opt out of the site as soon as possible.
Is Smart Background Checks legal?
Despite growing criticism, SmartBackgroundCheck and its data broker services are perfectly legal.
The site is not intended for employment, credit or tenant screening. But in reality, no effort is made to stop this from happening.
Where can I read Smart Background Checks reviews?
Many Smart Background Checks reviews can be found online, including on the Better Business Bureau website. You may also search for Smart Background Checks reviews on your preferred review platform. SBC reviews can also be found using Google or Bing.
Does a Smart Background Checks opt-out include its app?
SmartBackgroundChecks doesn't have a standalone app. Instead, the company website offers a user-friendly design to make data searches as easy as possible.
Users need only to enter a name, address or phone number to find private information.
How do I contact Smart Background Checks?
You may contact Smart Background Checks any time at SmartBackgroundChecks.com/contact. You may also message the site at its Atlanta-based post box address or by calling its customer service team phone number at 844-461-3632.
What are SmartBackgroundChecks.com's terms?
The SBC Terms of Use web page covers the use of its services, third-party sites and proprietary rights. It also includes a disclaimer of warranties, a liability limitation statement and information on the resolution of disputes.
Take Back Control of Your Data
According to a recent study on online privacy, more than 84 percent of U.S. adults now fear a lack of control over their private data.
Thankfully, taking back control from SBC is fast, free and simple.
The same Pew Research Center study also reveals about 50% of people feel they have no control over who can access their information.
More than ever, businesses and individuals are turning to privacy protection experts to restore peace of mind.
Managing Your Online Reputation
Whether you're a business owner, public figure or individual concerned about your privacy, we're here to help.
Net Reputation has over a decade of experience in online privacy protection and reputation management. Our experts have the tools, technology and know-how to protect your private data and put you in control of your online reputation. We can also alert you by email whenever new information goes live.
Ready to restore your online privacy and improve your reputation in the process? Call the NetReputation team at 844-461-3632 to remove your private info today.