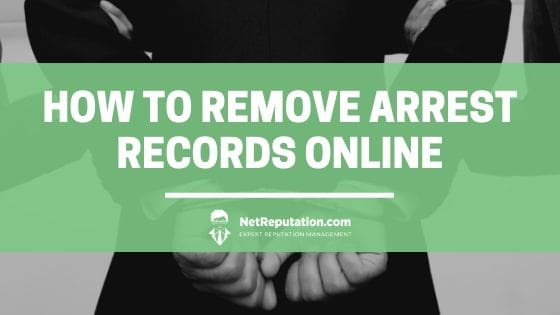 Want to remove arrest records from the internet?  Call 844-461-3632 or learn more about arrest records removal in our guide below. 
Is it possible to remove arrest records online and from Google search?
Yes! NetReputation has successfully removed thousands of embarrassing criminal records from sites like Google, Bing, and Yahoo. Our team of mugshot and court records removal experts have the reputation management tools and technology to protect your privacy and remove arrest records online with cutting-edge services.
If you've ever been arrested, chances are your sensitive information has been posted on the web. These official court records are often available to anyone with access to the internet. In this guide, we will explore how public court records and arrest details can harm your reputation, then provide tips on how to remove court records from Google searches. 
Do Public Records Online Matter?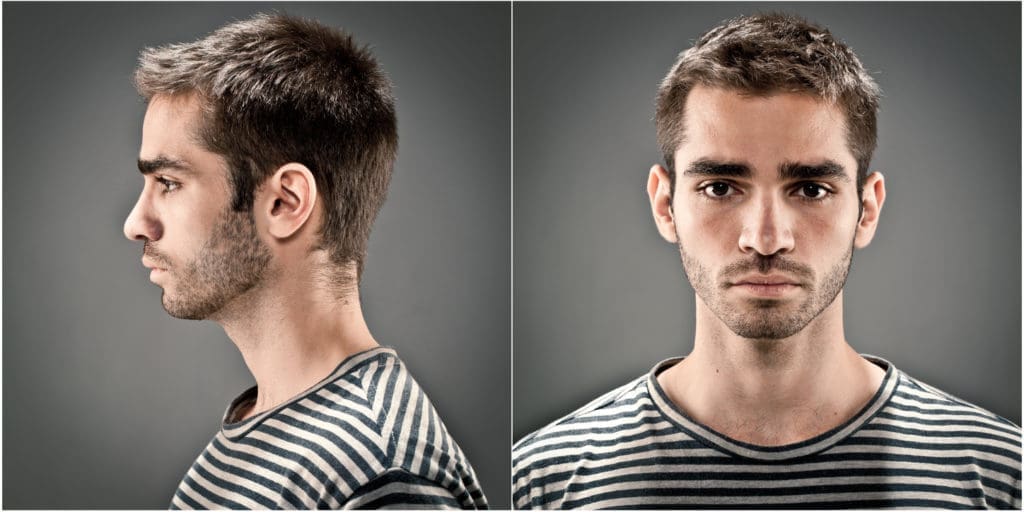 Each day, thousands of people face arrest or other types of trouble with a law enforcement agency. Many of the charges they face are dropped almost immediately.
Yet, many still struggle with having an embarrassing arrest photo online and available via the public record. Plus, 9 out of 10 mugshots rank on the first page of Google! Having your arrest record or criminal records appear in an online search can be a daunting prospect.
Having a mugshot online can harm not only your career but your entire future. With that unwanted image on the web, you can rule out many career, housing, and dating opportunities right off the bat. The reputation you have worked so hard for is now at risk.
This is because everyone turns to search engines to research and find answers. Our job is to ensure your online presence is up-to-date, relevant, and most importantly, positive. With our customized mugshot removal service, we can help you restore your hard-earned online reputation.
Before we jump into how to remove criminal arrest records online, let's discuss why your mugshot shows up on Google.
Why Are Criminal Records Online?
For better or worse, mugshots are public record. This means that anyone with an internet connection can easily obtain your personal information, including criminal history records and arrest records, in just minutes. According to numerous local, state, and federal laws, an arrest record or similar legal records are part of the public domain, similar to mugshots. They must be posted online to comply with these laws.
In the past, mugshots weren't always so easily accessible. Before the dawn of the internet, people needed to visit the local clerk's office to request a copy of their criminal records or court papers. An arrest record could only be obtained by making a formal request.
These requests usually pertained to employment applications and housing agreements. Criminal records often only showed up during criminal history background checks.
Increase of Online Court Records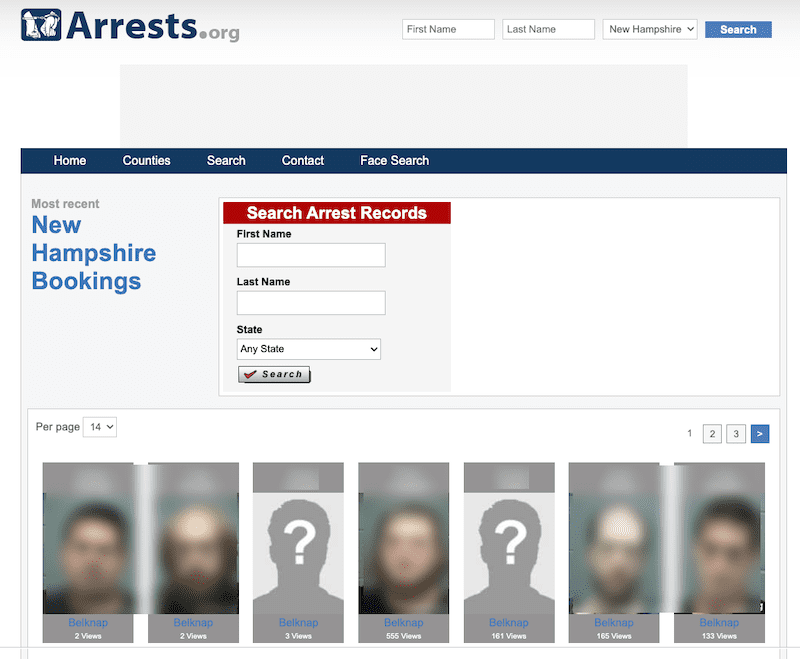 In 2005, we saw an increase in mugshot websites on Google, including Arrests.org and Mugshots.com. Today, there are thousands of places where your online arrest records and personal information can be exposed to anyone with an internet connection. Trips to the courthouse and time-wasting requests and phone calls are no longer needed to obtain your criminal history records.
Many mugshot image sites focus on posting embarrassing booking photos online. While many of these sites specialize in posting the embarrassing arrest record details of sports and entertainment celebrities, everyday people have also been impacted. Imagine if your public record were to be published online — what could that mean for you and for your family?
As these sites proliferated, search engines began picking them up, and Google may rank a criminal history record from years ago. This has the potential to hinder millions of employment, housing, and relationship opportunities.
This is despite the fact that most mugshots feature people who were never actually convicted or served time. In many cases, the person in question had their record expunged altogether.
Your Information Is at Risk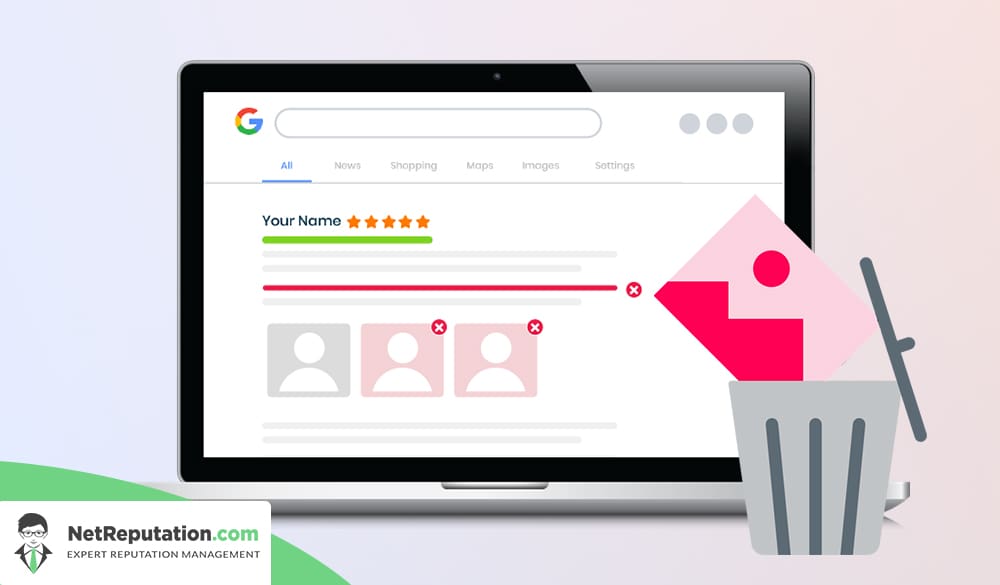 Whether or not you have an arrest or conviction in your past, more individuals are seeing their criminal record history exposed in search results across the web. This is regardless of the outcome of the arrest, including having your public court records expunged, or any case filed against you.
This has created an online epidemic, as many individuals have nowhere to turn for help when it comes to their criminal history record being public.
That is, until now.
If you have an arrest record, that information and all related documents are public information. This means anyone with access to the internet can find your personal info fast. Court records of your arrest or criminal history are not the only concern; personal details contained in public records may include:
Marriage records
Post office box or home address
Social Security number
Property ownership details
Telephone number
Personal information (birthdate, physical location, names of family members)
Other court records
Open access to your personal information on Google search results has led to a shocking increase in identity theft. Criminals can use personal details posted about you online and then create fraudulent accounts in your name. Identity theft costs people billions of dollars each year when private information falls into the wrong hands. If your sensitive information or criminal history records have been exposed online, what can you do?
Damage to Your Reputation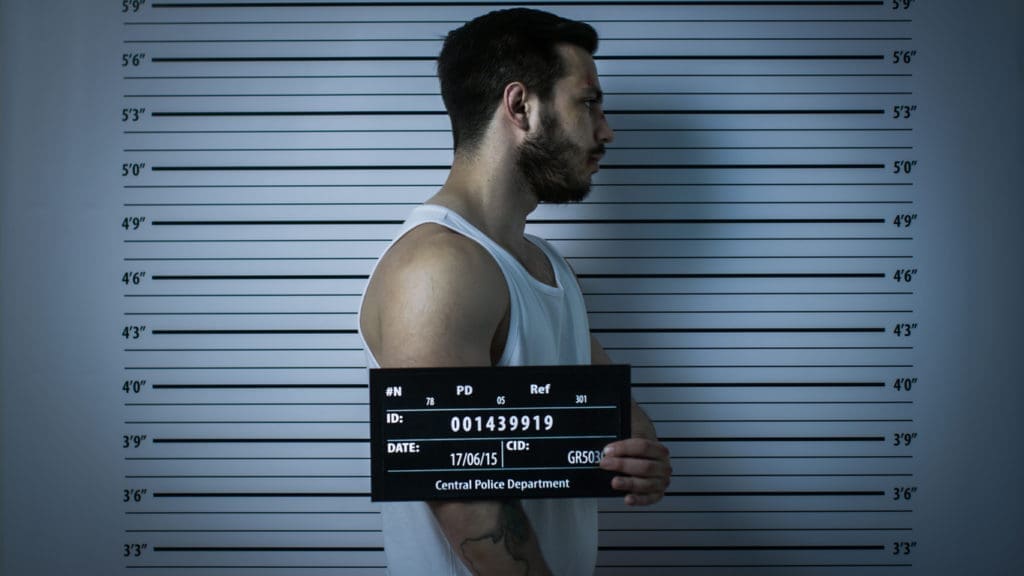 Mugshots and details of your arrest or other information are not only embarrassing — access to this information on popular sites like Google and people search sites can damage your online reputation. Whether you are a business leader, a celebrity, or an average person, how people perceive you online is critical.
Your reputation is an integral part of your online presence. As a component of your digital footprint, this reputation tells people who you are and what you stand for, helping to build trust between you and others. If it becomes damaged, you may miss out on opportunities, such as buying a home, getting a car loan, or being accepted into the school of your choice. You may even be passed over by employers when applying for jobs. Access to personal information like your public records can have long-term negative effects on your future.
Legal Options to Remove Arrest Records Online
In many states, government agencies like the county clerk, sheriff's department, or courts may be legally required to make records public. Data brokers scrape this information and then post the details to their own websites. Public records information can include mugshots, arrest details, public court records, criminal records, and more.
Many states have already passed legislation to protect those affected by these websites. Yet, we rarely see the courts side with the plaintiffs. You may imagine that your legal options are limited, and in some cases, that's true.
As long as there is no court order for removal, any site or search engine can distribute your arrest info, even if it's several years old. This information can come back to haunt you years later, such as when an employer conducts a background check or your loan officer reviews your background before extending a home loan to you.
People Are Looking For You Online
And the information they discover can greatly influence their next steps. Will they hire you, grant you a place in the school of your choice, or extend a home or vehicle loan to you? If you have negative information available in search results — information including mugshots, criminal history or arrest records, or unflattering background check information — you may be passed over for someone who is considered less risky.
As long as the website doesn't demand payment, it is within its rights to post this type of content. Sensitive information posted to these sites will continue to affect your digital presence and can harm your reputation.
Perhaps the only recourse from a legal perspective is to file a formal removal request with any website that has posted your personal information, including public records or your criminal record. The removal process depends on the website. In some cases, you may be required to provide specific court records like an expungement or statement from the county clerk's office to get your mugshot removed or to take down information from public records.
Government agencies are not obligated to remove public records, and in fact, they may be forbidden from doing so unless there is a compelling legal reason. The process of removing court records is challenging. In some cases, you may need the assistance of an attorney to file a formal request with the county clerk's office or other government agency to have private information removed from government-operated websites.
Data Brokers and Public Records Websites
How do public records appear on people search websites? Aren't there laws protecting your personal information and privacy online?
Generally speaking, when a government agency posts personal information and original court records to be accessed online, these details are picked up by a wide range of data brokers, some of which operate in the gray areas of online privacy laws. People search sites often claim to be free to post details under the Freedom of Information Act or other public records laws. That makes it easy for anyone to run a background check on you.
To combat the spread of certain public records and to help preserve your online privacy, many states have passed laws or have implemented policies. Some states, such as California, no longer release mugshot photos to the general public. However, many of these arrest and mugshot sites continue to post arrest details online despite laws attempting to prevent your personal information from being shared online.
People Search Sites Opt-Out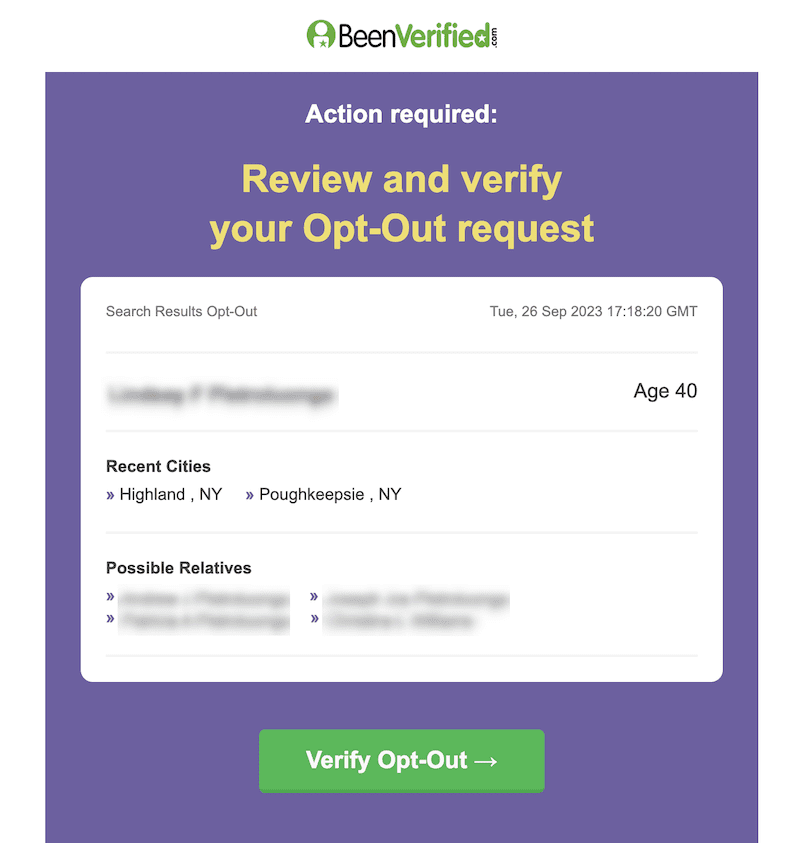 The consequences of posts containing public records, your criminal history record, and other types of personal information can be severe — not only for your online reputation but also for your personal and professional life.
Most people search sites do not disclose the legal outcome of any particular arrest or criminal charges. In these cases, it is up to the person viewing your criminal records to determine your guilt or innocence.
Most feel that even after serving time, these sites can still severely impact your well-being. Others believe these sites are doing the community a favor.
We will let you form your own opinion. But we can all likely agree that charging a filing fee to remove arrest records online is unethical, at best. In fact, many people search sites or data brokerages are forbidden from charging a filing fee for a removal request. These sites typically have some sort of opt-out form or other opt-out process that you must follow in order to remove court records from the internet.
NetReputation is a reputation management company that was formed with the sole purpose of assisting individuals to rebuild and repair their online presence through high-quality content creation to remove negative content. Our team uses a wide range of strategies, including legal options, to help you opt out of data collection and sharing, have your court records removed from the internet, and protect your privacy from the activities of people search sites.
Remove Court Records From Searches
Mugshot websites like Busted Newspaper make it easy for anybody to locate police records on the internet. The site operates a database pulled from public records across the country. Court records are only one of many sources for this information.
For example, once you reach the homepage of Busted Newspaper, there's a search bar on the right side of the page. The only thing left to do is type in a name. Most of the time, information for the person you search will pop up.
Sites like Busted Newspaper provide the following types of personal information:
Full name
Date of birth
Age
Race
Gender
Address
Booking date
Charges or reason for the arrest
Information from court records
Our team can remove embarrassing court records and mugshots in just 3-4 days. This short removal time is only possible thanks to our many years of experience. Other companies may claim to be able to remove public records within 24 hours, but that's simply not possible.
Once we remove your information, it typically takes Google about one week to update their search results to reflect the changes. That means even after the removal process is completed, your criminal history record may still appear in search results for a period of time. Patience is key when you want to remove public records from Google searches.
Now, let's talk about how you can remove your records online and finally take back control of your online reputation.
Remove Records From Google
Now that we have an understanding of how mugshots appear on the web, let's discuss how to remove court records related to an arrest. Our detailed guide is designed to give you the best course of action to have your mugshot removed, all from the comfort of your own home. Image removal services can be expensive, and some service providers promise big results but don't deliver on their promises. Doing it yourself is an option to remove a mugshot you find on the web.
Find Your Mugshot

The first step in the mugshot removal process is to locate your mugshot online. Once located, also search for variations of your name. It's more than likely that the county's criminal justice agency or the mugshot website misspelled your name or reversed the order (last name, first name). Try as many variations as you can to get the best results.
The goal is to locate every website you appear on. We would hate for you to play online whack-a-mole when you remove one mugshot only to see another appear a week later.
By finding all of your mugshots online, you can rest easy knowing all your arrest records and mugshots are gone from online search tools and the whole internet. While searching, keep track of the websites you looked at and what you found on each platform.
Here is a list of the most popular mugshot websites to check:
Arrests.org
BustedNewspaper.com
Mugshots.com
Review the Website Guidelines
All mugshot sites have a Terms & Conditions page or a Privacy Policy Agreement. This is where you can obtain contact information like phone numbers, email addresses, contact forms, steps on how to remove arrest records online, and more. The mugshot removal process may vary from site to site; it is critical to follow mugshot removal directions precisely to have the best results when removing court records and traces of your criminal record.
If you are fortunate enough to have your charges dropped, dismissed, or expunged, some websites may voluntarily remove your criminal history record for free.
If you find any contact information at all, be sure to reach out to the site as soon as possible. Start with a phone call or a polite email with your documents enclosed. You may have to send several emails before you get a response. Be persistent with your mugshot removal requests.
If you can't find the website's contact information, there is a very helpful Chrome extension available called Hunter.io.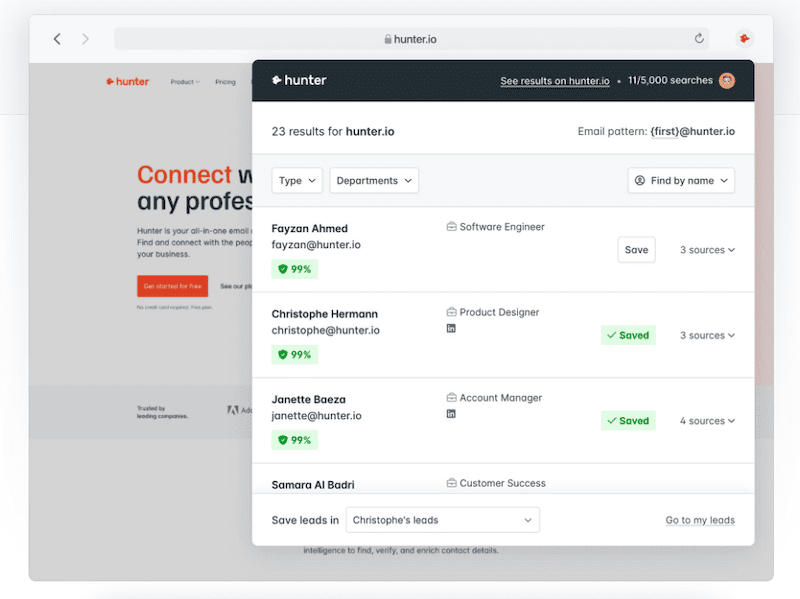 This tool automatically provides you with any available email addresses associated with a particular website. Using this tool is a quick and easy way to gather contact information on anyone.
Contact the Website Owner
If no options appear in Hunter.io, use Whois to find the site owner's contact information.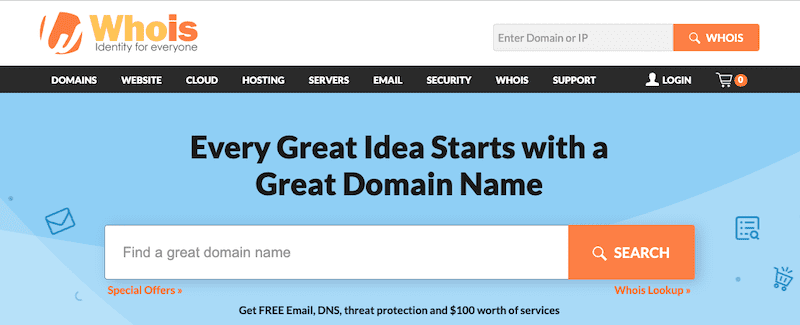 Please note: This only works if the website is public, and most of these criminal record sites will have private domains. However, we suggest that if you're trying to remove arrest records online, you use DomainTools or ICANN to maximize your efforts.
Once you have the webmaster's contact information, the next step is to reach out to have your mugshot or arrest record removed.
Start by sending a brief email or voicemail introducing yourself and explaining why they should remove your information. This is when you should send all important documents, too.
Sometimes, all you have to do is be polite to get a response. Do not threaten or demand that your mugshot, booking information or criminal record be removed. These sites are under no legal obligation to remove arrest records online, and sending aggressive emails will likely end in failure.
If your criminal case is a decade old and you have no other convictions or arrests, you have a decent shot at having the site owner remove your public court records. Typically, a mugshot or criminal record that's very old won't drive traffic to the website.
Use Social Media to Improve Your Web Presence
The average person typically needs help with their web presence. Odds are that you either (1) have nothing about you online or (2) there's a negative search result about you on the first page of Google search results.
By creating a robust social media presence, you can flood the web with positive personal mentions. This is when you upload tons of new content about yourself online. It gives Google enough content to feature on the first page of results when people look up your name.
You can accomplish this by uploading content about yourself on Facebook, Tumblr, Medium, and other social platforms. These sites rank favorably on all the popular search engines.
Below is a list of the top 10 do-follow social media platforms. We suggest you build these platforms when working on how to remove arrest records online and from Google search:
Facebook
WhatsApp
Messenger
LinkedIn
Google+
Twitter
Instagram
Pinterest
Snapchat
Quora
Adding social media to your online presence and then posting positive information can restore the reputation that is so critical for your individual and business opportunities. As the leading removal service on the web, our team of experts knows how powerful social platforms can be in boosting your positive online visibility.
Monitor Search Results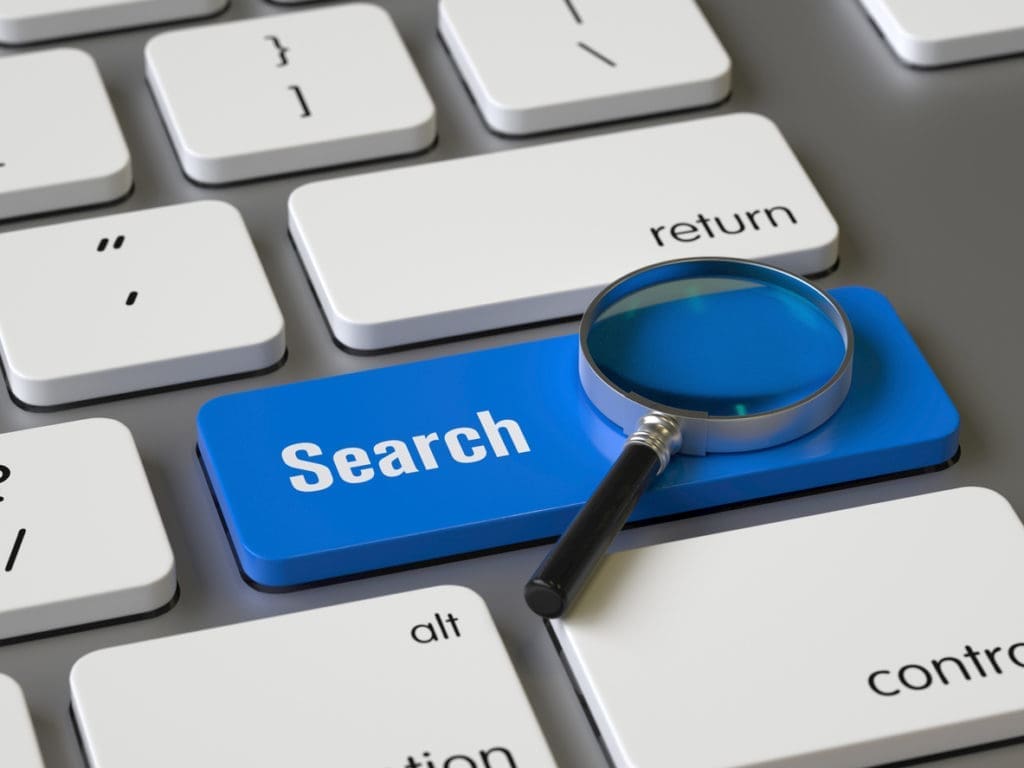 Several weeks after requesting that your criminal record be removed, and once you've been actively using social media, you should notice your search results are beginning to move.
Remember that whenever you work on how to alter or remove search results of your online arrest records or criminal history record, the process takes time. You won't see instant results in your online reputation score with online reputation management (ORM). ORM is a continuous effort to improve your appearance online.
The same goes for social sites. You will not see the links populate Google right away. But with consistent posting and engagement, you will slowly but surely make progress.
Pro Tip: When trying to remove a mugshot or other embarrassing details from Google, do not repeatedly visit mugshots sites. When you do that, you essentially tell Google that you are very interested in that particular image or webpage. Over time, this can make the photo or your criminal record gradually increase in rankings, which is the opposite of what you want.
Use Different Devices
We suggest that you Google your full name on different devices (phone, laptop, tablet, etc.) and in more than one location.
The more locations you use to do this, the better. It notifies Google that there are searches for your name from various locations. This increases your chances of ranking higher on results pages.
By routinely monitoring your web results, you will immediately find any recent negative mugshot sites or instances of your criminal record being online. Early detection means you can address issues quickly. If you were just arrested, you should probably assume your mugshots are online and search for them directly.
To do this, visit Google Alerts and enter your name. Use different spelling and nicknames to increase your monitoring efforts. This free tool notifies you when a new piece of content about you goes live.

Seek Legal Advice to Remove Arrest Records
Every state has different laws regarding publicly available court records, including your criminal history record. The information posted can be embarrassing and may prevent you from getting a loan, renting a house, or landing that dream job. While mugshot removal services typically do a great job with successful mugshot removal, there are times when even these services are not enough. In those cases, an attorney experienced in public law may be needed.
As part of the attorney-client relationship, the legal team will work to help you restore your reputation. This can include formal requests to remove mugshots or your criminal record. Attorneys may be able to:
Send requests by registered mail
Issue formal takedown requests to remove mugshots
Provide proof that criminal history details were expunged from your available information
Case Dismissed, Court Records Still Online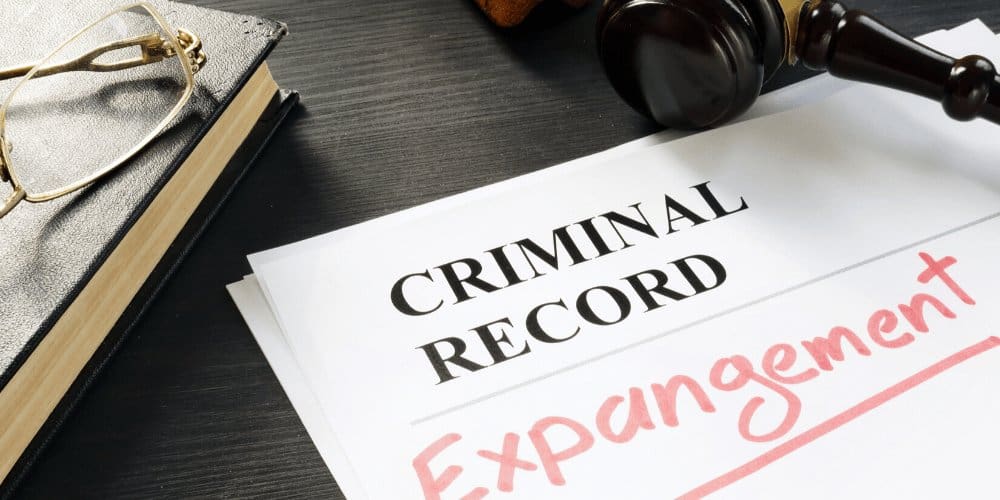 Typically, there is a grace period between an initial arrest and when the district attorney or judge finalizes your case. Whether you are innocent, guilty, or eligible for records expungement, your criminal history record is still public information — even if you've had charges dismissed.
Sealing of Court Records: When you seal your criminal record, it is no longer public information. The information will remain on your record, but nobody will be able to access that info.
Expunged Records: Filing to have your record expunged is a level above sealing your public court records. An expungement essentially erases any trace of your arrest from your criminal history.
In many cases, the average time between expunging your court records and online removal is about 6-12 months. During this interval, websites can publish and share your public records across the internet, including your criminal history record.
Public Records Removal
For third-party sites like personal search websites that manage a database of information, the opt-out procedure typically works to get certain information taken off the web, possibly including your criminal history record. Some owners won't necessarily delete this information without a legal reason, though, such as a court order or a formal takedown request.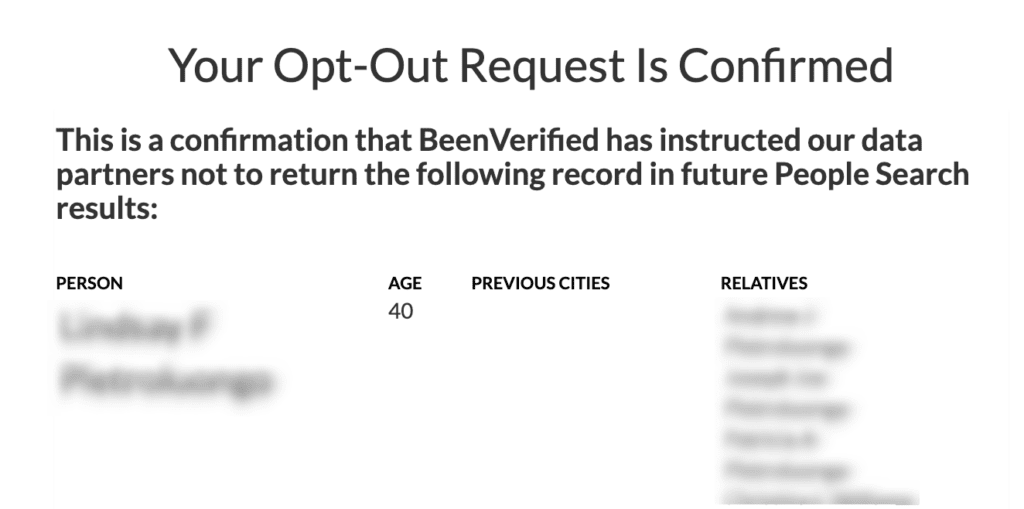 For government sites, your options may be more limited unless you can provide a compelling reason for removal. For cases of identity theft or similar crimes, government agencies that have put your details on the web may pull down the information you don't want others to see. Remember that a criminal only needs to get their hands on your marriage license, your Social Security number, or similar details to steal your identity.
Removing public records can be a time-consuming task; NetReputation can help you with our information removal services that protect your reputation while improving your privacy online.
9 Exemptions To Removal
Personal records end up on the web for a wide range of legal reasons. In many cases, there's a requirement that local and state authorities make arrest information available to the public. As with any law, there are exceptions.
Here are some of the most common exemptions to arrest record publishing laws:
The data that is shown is a matter of national security.
Your court records reference only internal organization laws and tactics of a private company.
A law enforcement agency has exempted your arrest information from release.
Your court records amount to trade secrets.
The documents are part of the deliberative process privilege.
The arrest information data creates a clearly biased invasion of personal privacy.
Your arrest information or data is classified for use by a law enforcement agency only.
The data is criticism, operating, or status analyses prepared by or for the implementation of a company in charge of the management or directive of financial groups.
Your court records include locational knowledge and data concerning specific regions.
If your particular situation does not fall into one of these common exemptions, your details may appear in search engine results. Expungement law notwithstanding, you may need the help of an experienced lawyer or one of the specialized mugshot removal services available on the web.
Will NetReputation.com Remove Arrest Records Online?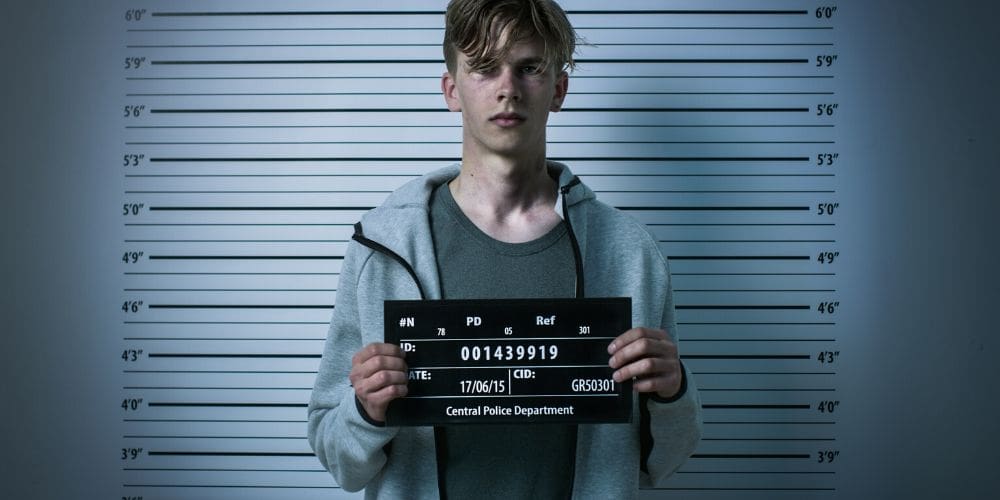 For the most part, everyone is eligible for the removal of records from the internet. NetReputation has helped thousands of clients take charge of their online privacy by handling the removal process for them. From public court records to marriage records, personal information, your criminal history record, and details that can compromise your safety, our team provides the services you need to remove public records once and for all.
To receive a free consultation, please fill out the form below. One of our experienced team members will reach out as soon as possible.
Customized Information Removal Service
After you complete the form below, we will follow up with an email and phone call. We understand this is a sensitive matter and that it comes with a sense of urgency.
Your designated account manager will search the entire internet for all traces of your arrest. This includes searching for public court records and other public records that contain information you want removed from view on the web.
Once we have located this information, we go to work, targeting each site individually with opt-out requests, legal options, and strategies to help get this information removed. We have developed relationships with many websites and database hosts. That allows our team to successfully remove arrest records online and your personal information after just one request.
Remember that information from public records exposes you to anyone with an internet connection. We work quickly to protect your reputation and your online safety.
Contact NetReputation Today
Most people find themselves playing whack-a-mole when they are unsure where their arrest records actually are. And the last thing we want to do is remove 1-2 mugshots and have additional images or your criminal history record show up a few weeks later.
That is why our team searches over 400 mugshot publications and local newspapers to ensure we locate and remove arrest records online. We scan the web, searching for data that can compromise your safety and your privacy.
When you're ready to take the next step, we will send you a detailed statement of work. We do this prior to collecting payment to illustrate our process from start to finish. This also includes our 100% money-back guarantee.
Want to delete those arrest records fast? Call our Removal Team today at 844-461-3632 to schedule an appointment or fill out our contact form below for a free consultation. One of our representatives will be in touch promptly.
Updated 9/2023