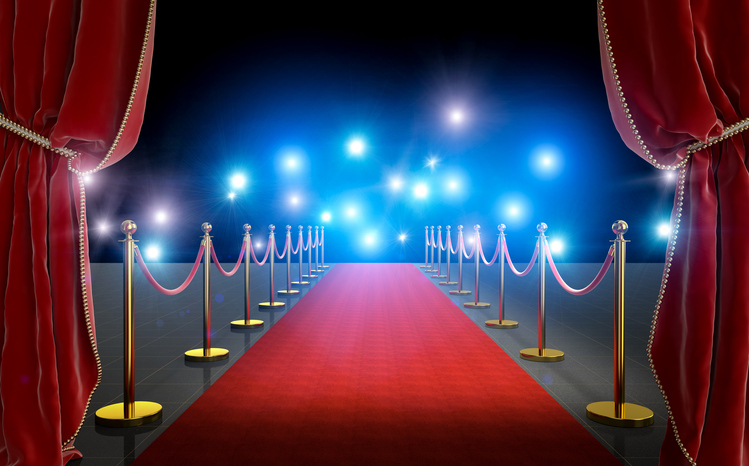 If you're well known in your region, the United States or the world, you've likely put a lot of time and resources into building your brand and your reputation.
Anything that damages your reputation can put your livelihood and your future at risk.
Maybe it's a mistake you made, like getting a DUI. Or getting caught by the paparazzi in an unflattering situation.
It could even be something untrue about you now circulating around the internet.
Whatever the situation, good reputation management for celebrities can help.
We use a broad definition of celebrity. We include internet influencers, local news broadcasters, politicians, musicians, sports stars, models, business executives, actors and more.
In short, if you are a celebrity and need help with reputation management, we can help.
What is reputation management?
If you're searching for reputation management for celebrities, you likely have a problem with something on the internet.
First, don't panic. NetReputation.com can help you restore your good name and reputation after a crisis.
And if everything is great and your online persona is positive, we can still help you beef up your brand.
By keeping an eye on what is said about you online and by encouraging positive press and comments on your internet posts, we can help you reach new audiences and find new followers.
Our services for reputation management for celebrities include…
24/7 alerts
Letting you know when something is posted about you, positive or negative
Social media optimization
Encouraging people to post positive comments and engage with your social media posts
Mitigating the damage done by negative posts
Content suppression and removal
Removing all traces of false, negative posts
Digital branding
Helping you craft a positive online brand
Brand optimization
Working with your team to solidify your online brand and ensure you're sending a consistent, positive message across all online channels
Content outreach
Finding new sites to post positive articles and help you grow your online audience
Brand monitoring
Monitoring the internet 24/7 for mentions of you and your brand in the US and around the globe. You might be based in Detroit, but they could be talking about you in Delhi.
Responding to negative comments and posts quickly, so negative information can't languish on the internet. Negative comments without a response make them look to readers like they might be true.
Online privacy protection
Beefing up the cybersecurity around your personal information and your family's information
Don't just take our word for it.
Business Insider magazine defines reputation management services as "search engine optimization, content development and management, social media monitoring and management, review acquisition and management, third-party website monitoring and competitor monitoring to mend a poor reputation or maintain a positive image."
We do all of that for you and more.
How can reputation management help celebrities?
Celebrities like you are particularly vulnerable to online attacks. In fact, the more popular and well-known you become, the bigger target you are.
After all, your brand is what gets you recognition, creates opportunity and keeps the money coming in. Without your good reputation, you're not likely to last on the worldwide, national or even local stage.
Reputation management can help improve your reputation and make directors, organizers, companies and producers want to work with you. It can also motivate consumers to buy your products, follow you on social media and/or see your work.
We understand that you have a busy schedule, as does your brand management team. That's why it makes good business sense to outsource your reputation management to a firm like ours.
We can monitor posts on the internet that mention you and nip any negative press in the bud before this type of information is allowed to gain traction.
In a digital world, crises can unfolded in an instant
Staying on top of what is being said about you on the internet is especially important for celebrities. In this era of 24-hour news, a negative post could go viral in a short amount of time.
And, it's all but impossible to erase the story and "put the genie back into the bottle" once that happens.
That's why it's essential to have someone monitoring your reputation constantly. There may have been "no such thing as bad publicity" in PT Barnum's day, but today, bad publicity can definitely damage your brand and hurt your reputation.
How does celebrity reputation management work?
With celebrity reputation management, we make repairing and mitigating any bad internet posts about you our 24/7 job.
We not only identify and have bad posts removed, if possible, but we make sure that there are plenty of good posts about you circulating around the internet, so that even if a bad story does appear, it's not so believable.
We take a proactive, not a defensive, approach to reputation management.
That means we'll help you and your team enhance your social media and online presence. We also encourage your followers to make positive comments and the press to write positive stories about you.
And, we don't stop there. We set our online privacy team to work to protect your private information and maximize your privacy online.
What's more, anything we learn about you in the course of doing our job stays private. We carefully vet our team to make sure that they understand and are willing to uphold this promise.
How much does reputation management cost?
Every celebrity's situation is unique. That makes it impossible to set one price that applies to everyone's situation. At Net Reputation.com, we customize our celebrity reputation management services to best suit your individual needs.
In general, a global celebrity will require more of our attention and more of our services than a local celebrity. We take the time to understand your brand, your career and what you are trying to accomplish with your online presence.
Only when we thoroughly understand you and your needs will we outline a reputation management plan and quote you a price for our services.
We think you'll find that our pricing is very competitive, especially considering all that you get with our plans.
Can't I just have my manager or personal assistant help me repair and monitor my reputation?
Yes, you can assign this duty to your manager or personal assistant, but it's our guess that those people already have a full plate of responsibilities.
In addition, they likely don't have the technology to monitor the 24-hour online news cycle or keep your private information away from prying eyes.
We bring years of reputation management experience and help your team to do what they do best.
And, we make sure your day-to-day schedule runs smoothly and that you get to all of your appointments, work assignments and interviews refreshed and on time
Why can't I just tell the website that published a false story to take the story down?
You can do this, but unfortunately, the internet makes things somewhat complicated.
Once a story appears online and gets indexed by Google and other search engines, whether the story is valid or not, numerous other websites are likely to pick up the story and use it on their own site.
This means that even if you successfully remove that story from the original site, it is likely to continue to appear on other sites all over the web. Chasing these appearances can take the form of a "whack-a-mole" game.
How does brand management factor into reputation?
As a celebrity, you are your brand.
And it's your reputation that drives your brand's success.
A good, positive brand helps readers to feel like they know you better and, thus, identify with you.
This makes them more likely to watch your movies, buy your merchandise, listen to your music and watch you on television…as well as post positive comments about you on your social media pages and elsewhere online.
The online magazine Guardian defines it this way: "Your brand makes you relevant; your reputation makes you credible."
Improve your online reputation today
Have you been the target of negative posts online? Has a story about you caused damage to your brand and your reputation? Are you looking for ways to keep your personal information protected and boost your online brand?
We can help. To learn more about reputation management for celebrities and to start restoring your good name, contact NetReputation.com today.
We're the number one rated reputation management company of 2020.