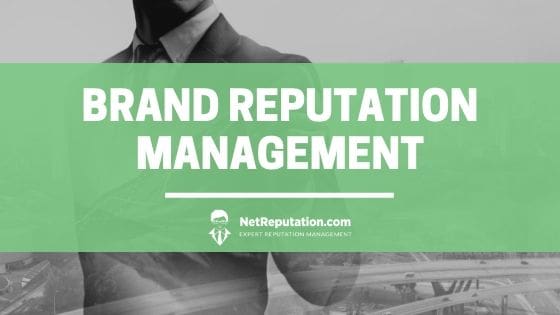 What Is Brand Reputation Management? Our team answers your biggest questions about building a profitable business presence online. Brand Reputation Management is more important in 2023 than ever before
Many might wonder what brand reputation management is. Others may wonder why it's so important.
Well, it is quite simple. In today's tech-driven society, consumers turn to the internet for answers more than ever. And for your brand, this could spell disaster, particularly when reviews on TripAdvisor, Groupon and others pop up during searches of your name.
That is why managing a positive brand image online is crucial. With a strong brand reputation strategy, you can take the reins and build the positive first impressions you need to thrive online.
Have you ever scrolled through Facebook or Instagram only to find a great piece of shareable content?
As e-commerce sites continue to grow, we see more niche markets everywhere. Positioning is about how you interact with your audience makes all the difference.
Now let's dive into how you can maintain your brand image online through reputation management. This can be done through any combination of public relations, customer review management, or even word-of-mouth marketing.
NetReputation leverages its decades of experience in brand reputation management and marketing strategies to build and maintain a positive reputation online. As one of the top reputation management agencies, we know that your online reputation is the ticket to continued success, helping you to stand out from your competitors.
How To Create A Positive Online Reputation Management Campaign
Most people compare products and brands when going through the buying process. Potential customers turn to the internet to learn more about businesses, products, and brands before making purchasing decisions.
Unfortunately, negative reviews, unfavorable articles in traditional media outlets, and negative search results are the quickest ways to scare those buyers away from your business.
So, when creating a brand reputation strategy, there are many things you should ask, including:
Who is my ideal customer?
Where are they located?
What exactly are they looking for?
How much can they afford to pay?
Use Those Answers to Determine Your Target Audience
Start by creating your ideal customer persona. Grab a notebook or whiteboard and jot down your best answers to the questions above. Give this persona a name(s) to make it more realistic.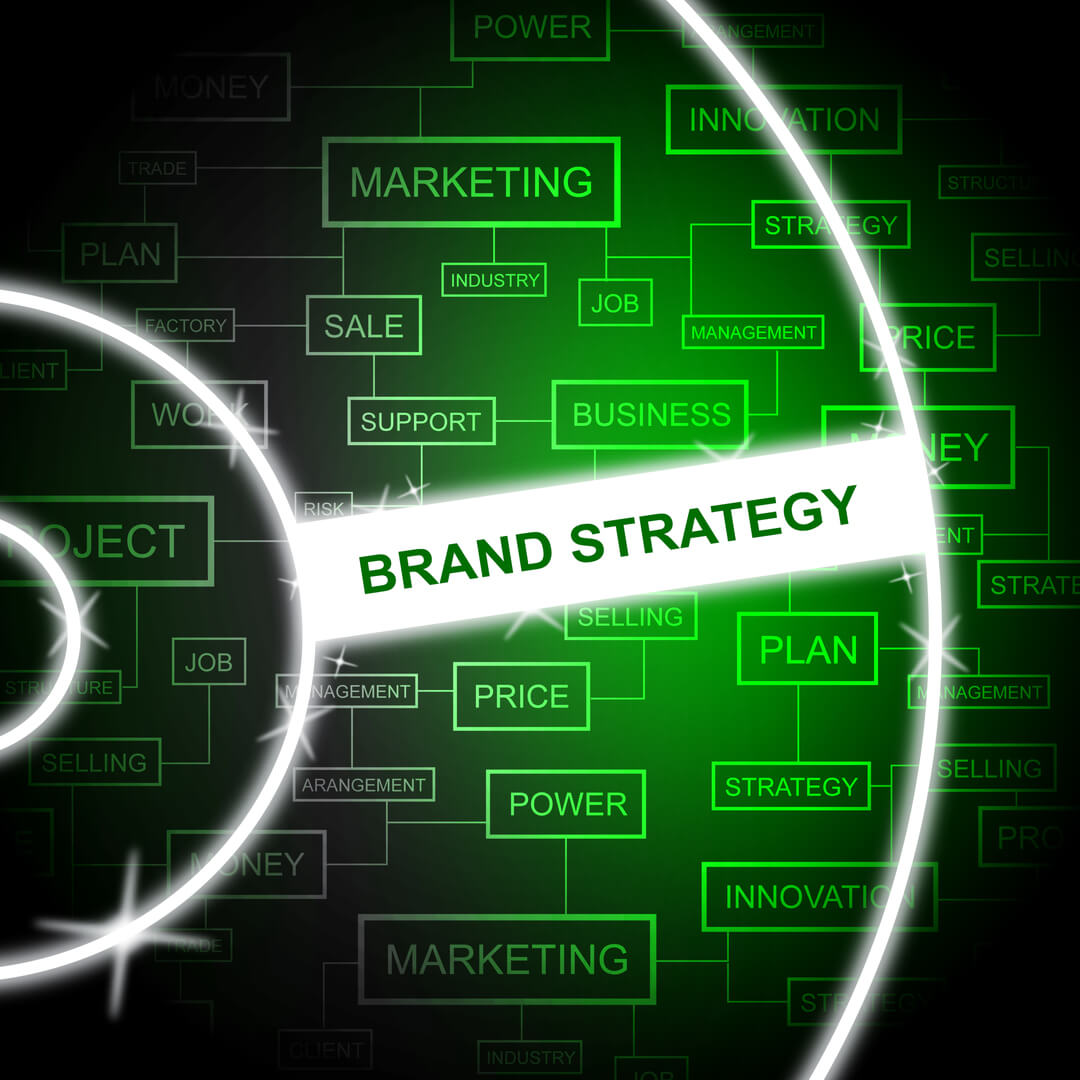 For example, if you run a gourmet coffee shop, your ideal persona may meet the following criteria:
Young-to-middle-age
Steady income
Generally in a hurry in the morning
Budgets for $5 per coffee.
The goal of this exercise is to create a deeper emotional connection between your business and potential customers. When a consumer can relate to you and your brand, this increases customer confidence. Throughout your brand reputation management efforts, you're influencing your brand's public perception, which in turn fuels business growth.
The right brand reputation management approach helps put your brand in a better position. Using what you know, you spend more time on building the right impression and ensuring your customer service is up to snuff. After all, satisfied customers are far more likely to share their experiences with positive brand mentions, in online conversations, and on social media pages they frequent. In essence, these customers become brand advocates, which is as effective — or even more — as any marketing campaign using traditional advertising.
Your main goal should be to attract other people to the cup in your customers' hands, making them wonder, "Where did they get that coffee?!" This is your brand identity at work, helping drive consumer perceptions.
But apart from what you can control in-house, you must consider the variables outside your control – and how you can minimize potential brand damage when crises emerge.
Next, let's look at what you can do online and offline to improve your overall brand reputation strategy.
Brand Reputation Management Efforts That Produce Results
Improving Search Results
When it comes to managing your reputation online, owning Google's first page should be your first priority. Regardless of what you sell, your brand should be among the top 10 results on local search pages.
By continuously improving your results, you may also suppress unwanted content from your competitors, including their own sites.
Whatever you sell, your approach should be about generating word-of-mouth referrals, still one of the highest-converting FREE marketing efforts for any brand. These referrals can take several forms, including online mentions on social media channels, in-person mentions, and recommendations within user generated content on the web.
Effective brand reputation management incorporates numerous individual strategies. One of the most effective tools at your disposal is social media. it is as easy as creating profiles on social media accounts and updating your feed regularly to showcase your latest products or services. Social media creates a sense of transparency that can often open your audience's eyes to who you are.
For example, posting a video of your shop or restaurant provides customers an exact picture of your business atmosphere. An online menu can also be a plus for brand reputation management, and positive reviews on Google's first page can double your foot traffic. Reviews feature prominently in search results, particularly for local businesses, as review sites tend to receive high volumes of traffic, sending signals to search algorithms.
91% of adults in the United States use search engines to find information. But when 50% of businesses Google themselves, they say the results are not favorable. Negative reviews, unflattering customer feedback, and unfavorable online mentions do real damage to your brand reputation.
On average, Google visitors never make it past the first page. So, most brands will benefit from dedicating a part of their reputation management strategy and marketing budget to optimizing their brand's search presence.
One of the biggest drivers of new business in 2021 is positive online reviews on page one of Google.
90% of consumers read online reviews before visiting a particular business. 67% say online reviews significantly impacted their buying decision and affected brand trust. When these reviews directly impact your brand reputation, managing them is one of the most mission-critical business strategies you can undertake.
Improving search results through search engine optimization (SEO) is one of the fastest and most effective ways to manage brand reputation, allowing you to build or reinforce brand loyalty. With SEO, you can control the conversation online, suppressing negative content in search results while improving your visibility in local business searches.
Limiting Negative Comments to Support a Positive Brand Reputation
If you run a small business, this section is crucial to your brand reputation management strategy.
The presence of negative reviews online is one of the biggest reasons for website bounce rates. It's also among the leading causes of lost business and why many customers turn to your competitors. A single negative review can cost you as much as 20% of new business; more than a few bad Google reviews can drive customers away from your business altogether.
Ensuring customer satisfaction is optimal at all times. A great customer experience can be the difference between dominating your industry or fading into the background. Quality service is the key to ensuring satisfied customers, and these customers are far more likely to post great reviews of their experiences.
Review sites such as TripAdvisor, and Angie's List allow consumers to post positive or negative feedback about their experience with your business. Delivering excellent customer service is one of the most effective ways of convincing your customers to leave a glowing review. Also, you can request reviews at the point of sale or on your social media channels.
But how can these third-party review sites help improve your brand reputation management efforts?
Well, think about it. You are on vacation, and you have no idea where to go for dinner. So, what do you do? Well, chances are good you'll ask Google "Best restaurants near me" or something similar. You'll likely receive several pages of search results.
And how do you sort through them?
Many customers filter the results by highest ratings first, excluding 80% of brands with 3-stars or less. Review platforms give shoppers a glimpse of what they will experience with your brand. This plays an important role when referring customers to your brand. When a negative sentiment appears in search results, this undermines your positive brand reputation, putting you at risk of losing business.
Promoting a Positive Brand Online
One of the most powerful messages online is the power of positivity. Inspiring customer confidence and building trust in your business can help increase your revenue. And when happy customers invite more customers, they do your marketing for you! In a very real way, satisfied consumers become brand ambassadors, helping to build, improve, or restore your online reputation.
An easy way to beef up your brand reputation management plan is to market your achievements through press releases and social media. Whether that outreach is paid advertising on social media platforms, you have endless ways to promote your best attributes. Each platform has a social media monitoring tool you can use to identify your strengths and weaknesses, allowing you to adjust your strategies in a timely manner.
Start by simply taking real-time photos of your brand at work. Post them to your profiles on Facebook and Instagram. This allows you to showcase your brand and through social mentions and sharing. You may even reach someone across the country considering a vacation in your town! Building a positive brand reputation on social media is as easy as posting engaging content on a regular basis.
There are various tools to optimize your social media marketing, including Hootsuite and Canva. Hootsuite allows you to schedule social posts up to five weeks in advance. This is so you don't have to take time out of each day to curate highly engaging content. Online reputation management tools simplify the management process, freeing you up to concentrate on building your business.
Whenever you turn to social media as part of your digital marketing efforts, you want to highlight the positive thoughts and feedback for your audience to find easily. This builds and supports your online reputation while improving customer loyalty.
If you have any further questions about improving your brand reputation management strategy or generating more positive reviews, please fill out the form below. One of our knowledgeable online reputation experts will reach out right away.

Great Content Marketing
If you want your brand reputation management strategy to be top-notch, content is key. When it comes to reaching new customers online, it all starts with content. Creating content to share online is a fundamental component of online reputation management. Benefits of this content include:
Improving search rankings for your business.
Suppressing or pushing negative content off the first page of search results.
Increasing engagement between you and your audience.
Supporting your efforts on social media.
Focus your content marketing efforts on researching what products or services are the most popular. And double-down on your social efforts to promote only those (you can promote anything but start with what's popular).
Use tools like Canva to design appealing artwork. Or hire a graphic designer (freelancer on Upwork or Fiverr) to photoshop your products (this way, they look like magazine-quality cover art!).
Invest more money now, and you will see an excellent ROI down the road.
Word-of-mouth marketing is real. By nurturing positive sentiment online, your customers will generate buzz for you, becoming brand advocates in the process. Remember that consumers trust in companies that focus on customer interactions, whether on social media or through other web properties.
Marketing is all about lead generation. And what better way to generate leads than to have existing customers do the heavy lifting for you. Whether you choose social media to build a brand reputation, focus on customer satisfaction efforts, or market your business online through review platforms, your brand reputation can become a powerful force that drives business growth.
Contact NetReputation Today for Expert Brand Reputation Services
As leaders in online reputation management, the team at NetReputation leverages a wide range of tools and strategies to help you improve your digital presence. Managing brand reputation is what we do, creating a landscape where consumers trust in you and your business.
Speak to our team about our online reputation management services, including positive brand perception, social media campaigns, and building an impactful reputation management strategy. Your online reputation is the gateway to your success — get the most out of your online visibility with online reputation management tactics that produce results.
Please fill out the form below, or contact our Online Reputation Team today by dialing 844-461-3632.