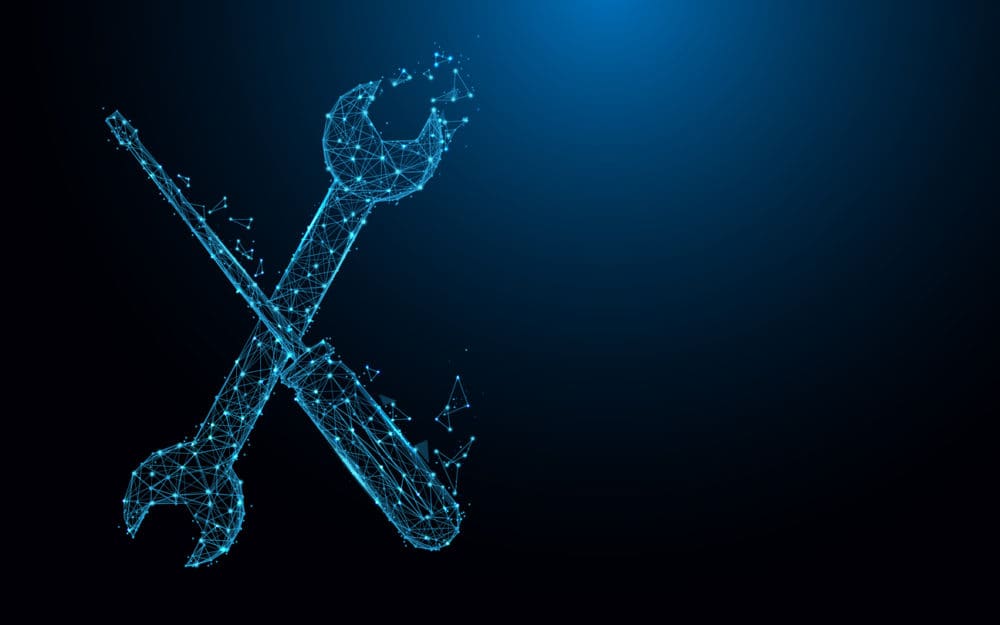 These leading reputation management tools are designed to help you build and protect your online reputation.
Online reputation management (ORM) is a complex set of strategies that can be used to promote yourself and your values in the digital environment.
Think of ORM as an extension of your digital marketing efforts — providing improved search visibility, great brand awareness, and establishing trust between you and others.
With a positive reputation, you can unlock new opportunities, allowing you to achieve your goals. Whether you are an individual or business owner, online reputation management tools are essential parts of doing business online.
A reputation score allows you to assess the strengths or weaknesses of your existing digital footprint. For a free reputation score scan, check out App.NetReputation. 
In this guide, we will explore the top 5 reputation management tools that professionals use to assist customers in developing a strong and positive online presence.
What is an Online Reputation?
Online reputation is defined as:
"The consensus public perception of an individual or business based on their digital presence."
In the digital world, how you are perceived can open new doors — or stand in the way of you achieving your goals. Your internet reputation defines who you are, what you stand for, and what values you contribute.
It's no secret that people use tools like Google or Bing every day to locate information about others. The information they find in search results can have a profound impact on how you are perceived.
Positive information builds a strong reputation, while negative information, negative reviews, and unflattering images can put you in a bad light, ultimately creating a negative reputation.
How can Online Reputation Management Help Build Your Brand Online?
Reputation management combines a wide range of strategies and disciplines to create a positive online reputation. These strategies include:
Search engine optimization (SEO)
Content creation and promotion
Public relations
Digital marketing
Web property creation
Negative content removal
Review management
Each reputation management strategy has a role to play in shaping online conversations about you or your business. There are three main components of an ORM campaign:
Building
Web property creation, content creation, and SEO work together to improve visibility in search results. After all, people use Google every day to learn about the people and businesses around them. By securing top slots in search rankings, ORM professionals supercharge your digital presence.
Protecting
Content removal works to eliminate negative reviews and negative comments from online channels, including social media, news sites, blogs, and image-sharing platforms. Remember that this negative information can put you or your business in a bad light, potentially damaging a brand's online reputation.
Promoting
Public relations and content promotion are the finishing touches to a reputation management campaign. These digital reputation management tools build and protect a brand's reputation while boosting awareness of your brand online.
Our Favorite Reputation Management Tools
There are literally hundreds of tools used to monitor and improve your digital reputation. Many of these tools offer a free trial or free access, while others require subscriptions to unlock their most powerful features.
Some of our favorite tools to establish, build, and protect a better online reputation include:
Birdeye
Billed as an all-in-one software to grow local businesses, Birdeye is powerful review management software designed to collect reviews, convert leads, and generate new reviews.
Birdeye lets you analyze reviews on all platforms, including Google reviews, industry specific review sites, and third-party review sites like Yelp, Better Business Bureau, TrustPilot, and TripAdvisor. Users can scrutinize customer interactions and customer feedback to reveal insights into how a company's reputation can be protected. As a tool to manage reviews, Birdeye is used by over 80,000 local businesses.
SocialMention
Described as a social media monitoring tool that aggregates content from social media platforms across the web, SocialMention allows users to track and analyze what people are saying about you.
Among the tools SocialMention offers are point-in-time social media search, social media alerts, and analysis of customer sentiment, reach, and strength. The platform pulls data from most of the popular social media pages like Twitter, Facebook reviews, YouTube, FriendFeed, and more.
Online mentions have a powerful effect on a brand's reputation — knowing what these mentions are and where they're coming from can help you get the most from your social media presence.
Google Alerts
Although Google Alerts is a free tool available to anyone with an internet connection, this free tool is incredibly powerful. With the Alerts tool, you can set up daily alerts for every time your brand is mentioned.
You can set up the service for any topic you want to follow, including news, products, and mentions of your own company name or the names of yourself and executives in your firm. A daily free report sent via email helps you to track topics, providing insights that can help you adjust your online image to meet emerging trends.
Even the best online reputation management companies use Google Alerts to keep tabs on a clients' brand reputation. Remember that negative search results can damage a brand's online reputation.
As a reputation management tool, there are few easier to use or better for spotting brand mentions — even negative mentions — than Google's own platform.
Bright Local
BrightLocal is designed as a local SEO tool, allowing businesses to stand out in local search. People use search engines every day to learn about local businesses. Whether you have a single location or multi location businesses, Bright Local offers a range of tools to help you rank higher, generate more traffic, and improve your internet reputation.
Employed by some of the largest global corporations to small businesses around the world, Bright Local is used for improving local SEO performance and managing and generating online reviews. Bright Local is a subscription service, but the company offers a free trial before signing a commitment.
Sprout Social
It is no secret that social media has taken the web by storm. Today, most businesses use social media accounts to connect with customers, drive leads, and collect reviews.
What if you could supercharge your digital presence by managing social media? Monitor social media with ease with Sprout Social. The platform allows users to uncover trends, gain actionable insights to build brand engagement, and reinforce the digital reputations that are so critical in the modern business environment.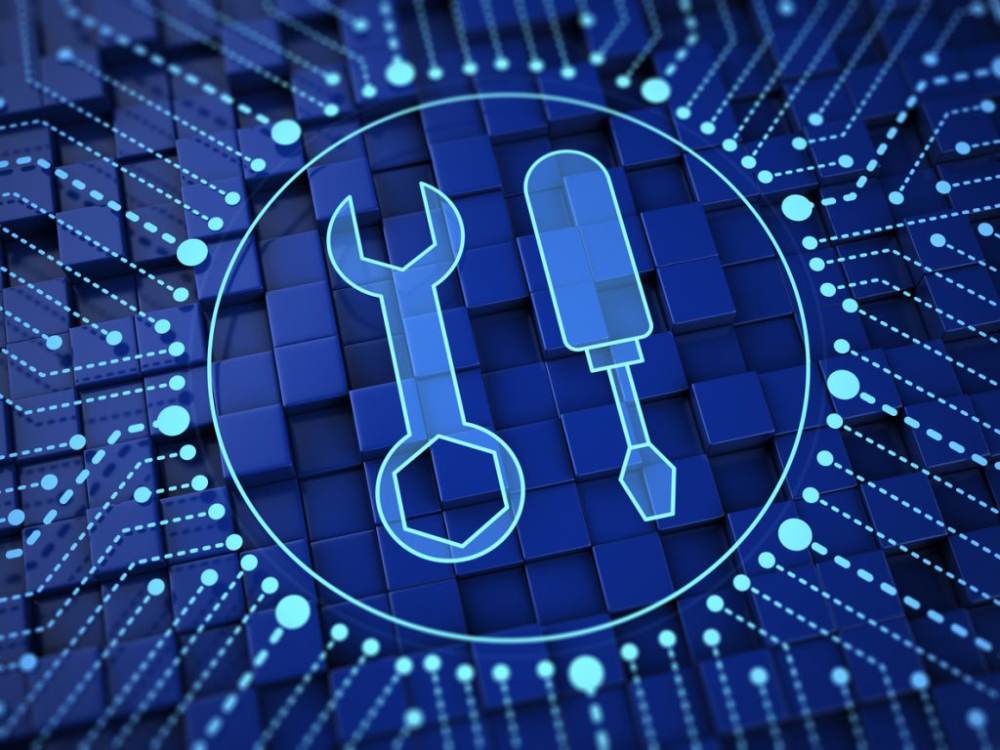 Other Tools to Consider for Reputation Management
As mentioned in the previous section, there are hundreds of free tools for managing your digital brand. With these free tools, you can control the online narrative, allowing you to build, support, and protect your reputation online.
One other tool worth mentioning is Brand Grader, which is a free service designed to help business owners get a snapshot of their brand's digital presence in seconds. Data sets in the tool include:
Influencers net promoter score
Top sources for mentions
Overall brand sentiment
Volume of mentions
If your own brand is struggling online. tools that use brand analysis can help you reveal insights. Even if you have more than one brand, tools like the Grader offer solutions that are affordable and powerful, helping you get the most from your social presence.
Review Sites: Influencing Your Digital Reputation
One of the first pieces of information consumers read about businesses is reviews. Review sites like Yelp, Google, and TrustPilot showcase reviews left by real customers. This customer feedback is trusted as much or more than personal recommendations and is an essential part of your business reputation.
Positive reviews have the effect of reinforcing trust between you and your customers. When those customers leave reviews, they are in effect telling others that your business is worth patronizing.
Bad reviews can have a damaging effect on your reputation. Even one negative review can result in as much as 22% in lost customers. Three or more bad reviews increases that potential loss to nearly 60%.
When your business listings display reviews, you are giving potential customers the information they need to make purchasing decisions. Because review quality and quantity are so valuable, review management is one of the most critical online reputation management tools a business owner needs.
Review management consists of several distinct parts, including:
Review generation
Review response
Review monitoring
The goal of review management is to encourage customers to leave positive comments, thereby helping other potential consumers. Management also allows you to monitor reviews, spotting potential problems and unhappy customers before they can damage your digital reputation. Finally, it can help you craft a response strategy, helping to build and reinforce engagement between you and your target audience.
Contact NetReputation Today
As one of the leading reputation management firms, NetReputation has assisted thousands of clients who want to build their brands, improve visibility in search results, and positively influence consumer purchasing decisions.
From brand reputation to review management, social media monitoring, and content promotion, NetReputation can improve your brand's online presence, helping you to achieve new levels of success as an individual or business owner.
The team of online reputation management professionals at NetReputation uses proven strategies and online reputation management software to help you control the digital narrative. To learn more about our award-winning online reputation management service, contact our team today at 844-461-3632 or by completing the online form below.