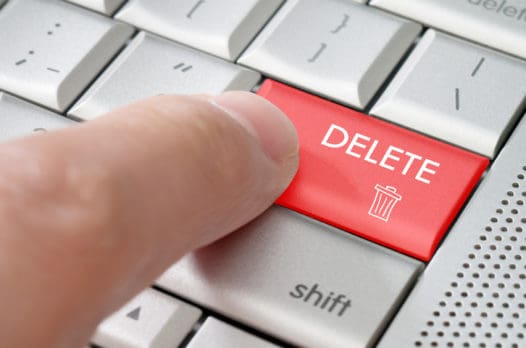 Been Verified opt out: BeenVerified is a for-profit background check service. Like its competitors, it collects and sells personal data and private information online. As a result, BeenVerified opt-out requests are believed to be at an all-time high.
Many have questions about BeenVerified, how it works, and what can be done to clear your info from the platform. We aim to answer your questions below and show you how to opt out of BeenVerified for good.
How does BeenVerified work?
What does been verified opt out procedure look like?
Based in New York, BeenVerified claims to promote better decision-making and stronger relationships while supporting improved customer data for businesses. BeenVerified also markets itself as a way to reconnect with long-lost family members, friends, and former classmates.
BeenVerified now boasts access to billions of records from countless sources. However, access to these records doesn't come for free. In fact, BeenVerified sells this data on a subscription basis for around $27/month.
Unless you've opted out of Been Verified, you're likely one of the millions with personal information exposed on the popular people-search platform.
BeenVerified is criticized for making personal information easy to access. It attracts even more negative attention for profiting from it. The New York-based technology firm reportedly rakes in millions of dollars each year.
Are you unhappy that BeenVerified is selling your personal information? If so, Been Verified opt out solutions make sense. Call us today for immediate removal help.
What are Data Brokers?
BeenVerified and dozens of other sites like it are known as data brokers, sometimes referred to as data aggregators. These brokers use automated scraping tools to collect information from public records databases, then republish the information on their own sites.
Data brokers may offer this information for free or may charge a fee for access to the info. Remember that public records reveal many personal details — and if those details wind up on a data broker site like BeenVerified, your personal safety and privacy are at risk.
Data brokers are also known to sell or share information with other sites. In the information-collection and sharing business, your personal data and public records may appear on dozens of sites as a result. This increases your exposure to spammers, scammers, and other online criminals looking to use your information against you.
Opting out of BeenVerified
In the past, BeenVerified required manual, info-packed emails to complete its lengthy opt-out request. This included sending your age, current address, previous addresses, a list of relatives and more.
What's worse: BeenVerified wouldn't guarantee identical records wouldn't reappear in the future. At the time, it suggested there were no means of providing a total opt-out.
Fortunately, the current process doesn't take more than a few seconds. The Been verified opt out process can be completed in just a few minutes. More information on that process follows in our next section.
What's more: BeenVerified instructs against the return of your details to its platform by either its own team or its partners.
All you need to do is complete the step-by-step BeenVerified opt-out process, outlined below. The Been Verified opt out is relatively easy to complete with the following steps.
Three-step Been Verified Opt Out process
Many tools now exist to remove private data from websites like BeenVerified. Luckily, paying for such services is entirely unnecessary.
That's because the BeenVerified opt-out process takes just three straightforward steps. It really is as easy as that:
1. Head to BeenVerified.com
To start, head to BeenVerified.com and scroll to the bottom of the page. Find the link titled 'Do Not Sell My Personal Information' in the footer.
Follow the link to the first BeenVerified opt-out page. More info here: https://www.netreputation.com/how-to-remove-your-name-from-background-checks/
"Looking to opt-out of our people search?" they'll ask.
2. Search your record and request removal
Next, follow BeenVerified's instructions to search for your record.
BeenVerified will display any results matching your name. Click on your listing to be immediately redirected to the second BeenVerified opt-out page.
"In order to complete your opt-out request, please enter your email address below," asks BeenVerified.
Enter your email to complete Been Verified opt out. You'll soon receive a verification email. Additional information can be found here: https://www.netreputation.com/privateeye-com-opt-out-how-it-works-and-what-to-know/
"BeenVerified will send an email for you to verify the removal of the record you selected from our search results," they state.
"BeenVerified will only use your email address to send you an email to verify your request to opt-out. We will not sell the email address that you provide as part of the opt-out process or use it for any other purpose without your prior consent," says BeenVerified's disclaimer.
If you don't wish to use your email, you may use a disposable or temporary email address instead.  Temporary emaiols are available through services like 10 Minute Mail or Guerrilla Mail.
Complete the CAPTCHA process. Once complete, click the 'send verification' button. A subsequent page will ask you to review and verify your opt-out request. Click the large green verify button to initiate the final step.
At this point, you're pretty much done.
3. Check your inbox
The last step in BeenVerified opt out is to check your inbox.
Unlike other background check websites, there's no need to take further action. Instead, BeenVerified's email outlines what happens next.
BeenVerified thanks you for validating your opt-out. It also promises to instruct data partners not to return your record to its search results in the future.
If you're using a temporary or disposable address, be sure to forward this email to yourself for your records.
What's next?
According to BeenVerified, completing the opt-out process means your record will no longer appear on its website.
BeenVerified opt-out also includes removing aliases attached to the removed record. Additionally, your name will be removed from other people's reports as a possible relative or associate.
Once you've completed the opt-out process, be sure to revisit BeenVerified to confirm your information has been removed.
Once you've successfully opted out of BeenVerified, you may wish to remove yourself from similar websites. Unlike BeenVerified, some offer access to your personal details for free (no account or subscription needed).
In that case, it's important to search your name on other sites and complete the opt-out process for each one.
Some of the largest people-search sites include Whitepages, Spokeo, MyLife and Instant Checkmate.
Spokeo may be the next best place to opt out. This is because Spokeo allows people to search for your home address using online usernames you've owned in the past.
Frequently Asked Questions
Other commonly asked questions about BeenVerified include:
What's included in a BeenVerified record?
BeenVerified records are fairly comprehensive. They often include anything from email addresses, phone numbers and employment history to past and present home addresses, relatives and associates, arrest records and more.
BeenVerified's in-depth background reporting may provide even more sensitive personal info.
Do I have to be a member or create a BeenVerified account to opt-out?
No. Registering with BeenVerified is unnecessary for opt out. Simply complete the process and ignore any suggestion you need to sign in to proceed.
Do I have to pay to remove my BeenVerified record?
No. Opting out of BeenVerified is completely free. You do not need a subscription or account with BeenVerified to complete the opt-out process.
Follow the steps above to opt-out of BeenVerified at no cost to yourself or anyone else.
Avoid using opt-out tools or software to facilitate the process. Such tools can be costly and make the process longer than necessary.
How long does BeenVerified opt-out take?
BeenVerified promises to honor all opt-out requests within 24 hours. Wait 1-2 days before confirming removal
In the unlikely event your opt-out request isn't completed, you may feel inclined to pursue other options.
But before doing so, simply complete the BeenVerified opt-out process again. This will likely do the trick.
What if I find multiple records for myself on BeenVerified?
While BeenVerified aims to show just one record per person, it's possible that multiple listings may appear.
When this is the case, complete the opt-out process for each individual listing. This isn't ideal, but it is sometimes necessary to erase your BeenVerified info for good.
Is BeenVerified legit?
BeenVerified is a legitimate company. This is despite widespread concerns about selling personal information across the web.
This makes opting out of BeenVerified a crucial way to protect your privacy online.
Is BeenVerified legal?
BeenVerified and its services are perfectly legal.
How else can I protect my personal information online?
Once you've successfully opted out of sites like BeenVerified, Spokeo and Whitepages, you may want to go a step further to protect your online privacy and defend your online reputation.
At NetReputation, we can help get there.
Call in the experts
At NetReputation, we specialize in online privacy protection and reputation management. As experts in information removal, search engine suppression, negative review removal, and privacy protection, we know what it takes to defend and define your online footprint.
If you're uncomfortable having your personal data on data broker sites like BeenVerified, our information removal services can help you gain peace of mind.
Improve your digital privacy and remove sensitive personal info online today. Call NetReputation at 844-461-3632 to find out more.