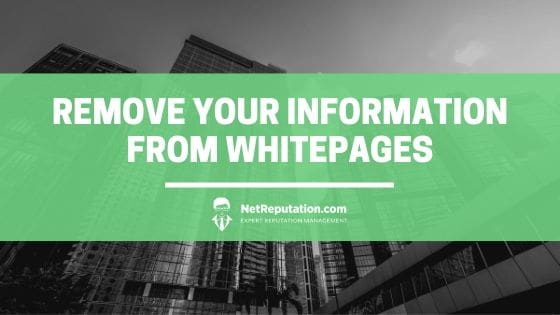 Need a fast and easy way to remove your information from Whitepages and other data sites? Call our Online Removal Team today!
With the emergence of social media sites like Facebook, Instagram, and Twitter, it is now extremely easy to spy on others.
We often see credit reporting agencies and reputation management companies refer to the "dark web". 
What exactly does this mean?
Is there actually a dark web? Or is it just a marketing tactic to entice prospects to engage with a company?
When we refer to the dark web, for the most part, we mean background reporting agencies or credit reporting sites that anyone Joe Schmoe can access your personal information in a few clicks.
Of these resources, WhitePages is one of the largest data aggregate websites that store everything about individuals from their name, address, contact information (email address and phone) all the way to their criminal history and employment past.
If you have not already removed your information or paid a reputation company to do it for you, we can assure you that your personal and private information is out there and people are looking at it whether you believe it or not.
How does WhitePages obtain this information? 
Who operates the database? 
How do you remove yourself from WhitePages and make your information private once again? 
We will walk you through all of this within this blog article, please contact us using the form below if you have any additional questions or would like to know how to remove your information from WhitePages.
Request a Free Consultation
WHO PUBLISHES INFORMATION ON WHITEPAGES?
In this digital age, the manpower behind most of these websites such as WhitePages is automated. WhitePages utilizes scraping software to scour the internet collecting information and importing it into individual records for individuals. WhitePages then charges a premium fee for anyone who wishes to gain access.
Gone are the days of receiving that thick YellowPages book to your front door.
Remember those? What a waste of paper!
Once others learned these books were a huge waste of resources we started to see background reporting agencies appear online. This is essentially a web-based version of YellowPages. Users simply have to pay a monthly fee if they wish to continuously look up to other individuals.
HOW DOES WHITEPAGES OBTAIN PERSONAL INFORMATION?
As we touched upon in the previous section, WhitePage uses various scaping tools to search the internet looking for useless information about people.
Most of the information gained by WhitePages is given to them by major phone companies. Other information is found on websites such as Facebook, Twitter, Instagram, and many social media websites.
That is why it is important to maintain privacy settings on social media. This ensures you limit the amount of personal information that can be found online. Otherwise, you will end up wondering how to remove your personal information from WhitePages and other websites.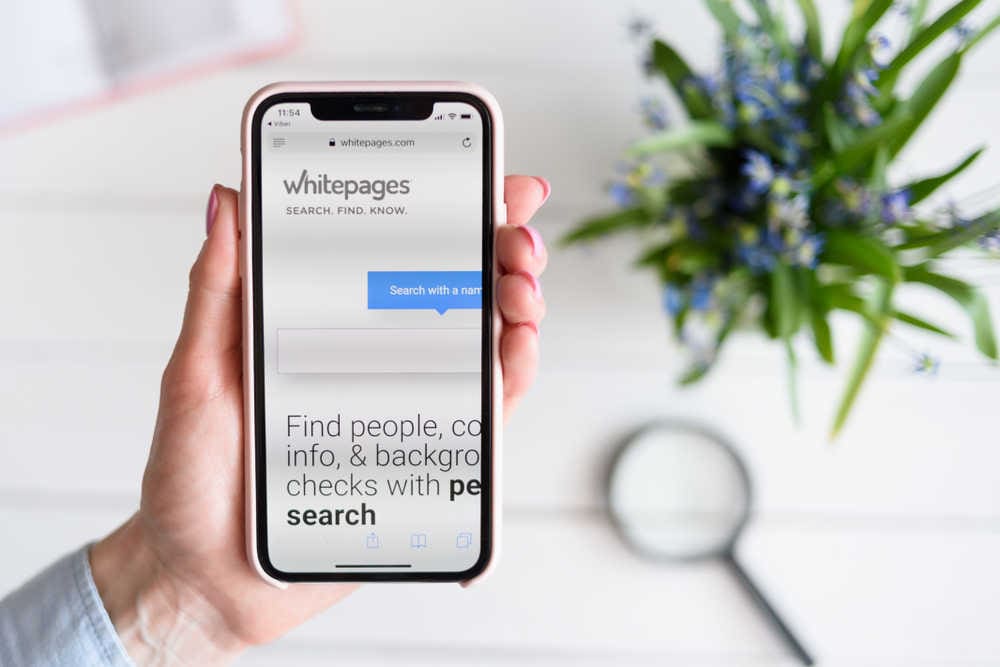 IS WHITEPAGES BREAKING THE LAW?
In short, no. 
People search websites such as WhitePages within all legal rights to give out your personal information. And most of the information stems from social media.
So, how do you remove yourself from WhitePages?
Is there any way?
Fortunately, there is an easy answer for how to remove your details from WhitePages and WhitePages Premium. These websites give you opt-out forms as of recently, so you do not even have to make an account in order to remove your information. The only thing required is an email address.
Simply create a "burner" or new email solely for this where you can ditch later on and never use it again. The purpose of an email is so WhitePages can send you a verification code when working to remove your name from their database. First, you verify your identity via email and within 48 hours your content will be removed.
Unfortunately, there is no way to call now to verify if you are who you say you are. For this reason, NetReputation is able to work on your behalf to remove your personal information for a few days.
Is WhitePages 100% Accurate?
Yes and no. It can be tricky to verify the accuracy of the information WhitePages publishes. For example, if your name is John Smith, WhitePages has the tendency to blend information together for many different John Smiths.
In addition, people tend to exaggerate themselves on social media where the information collected by WhitePages may be slightly skewed.
HOW TO REMOVE YOUR INFORMATION FROM WHITEPAGES
As we already told you, removing yourself from WhitePages and/or WhitePage Premium is now easier than ever.
There is no click call method where you can pick up your phone and contact an individual at WhitePages. However, there are "remove my buttons" and a WhitePages opt-out page along with a step-by-step walkthrough to remove information included within their database.
The first thing you need to do is locate your record within their database. After that,  copy and paste the URL to either a notepad or Word document so that you have it at your fingertips. You will need the URL later on once you reach the opt-out page.
Most people search if websites offer a simple page where you can give them an email. This is where you will give WhitePages the burner email you created. Once you have fulfilled the necessary requirements on the opt-out page, you will be asked to verify your request by either phone confirmation or by email.
Click on this link to view WhitePages opt-out
At the end of the day, there are over 45 different variations of WhitePages online.
At NetRepuation, our team specializes in removing all of the people search websites you are located on.
If you are interested in learning more about how to remove your information from WhitePages and how our removal process works, please fill out the form below and one of our reputation specialists will reach out to you within 24-hours.
Request a Free Consultation