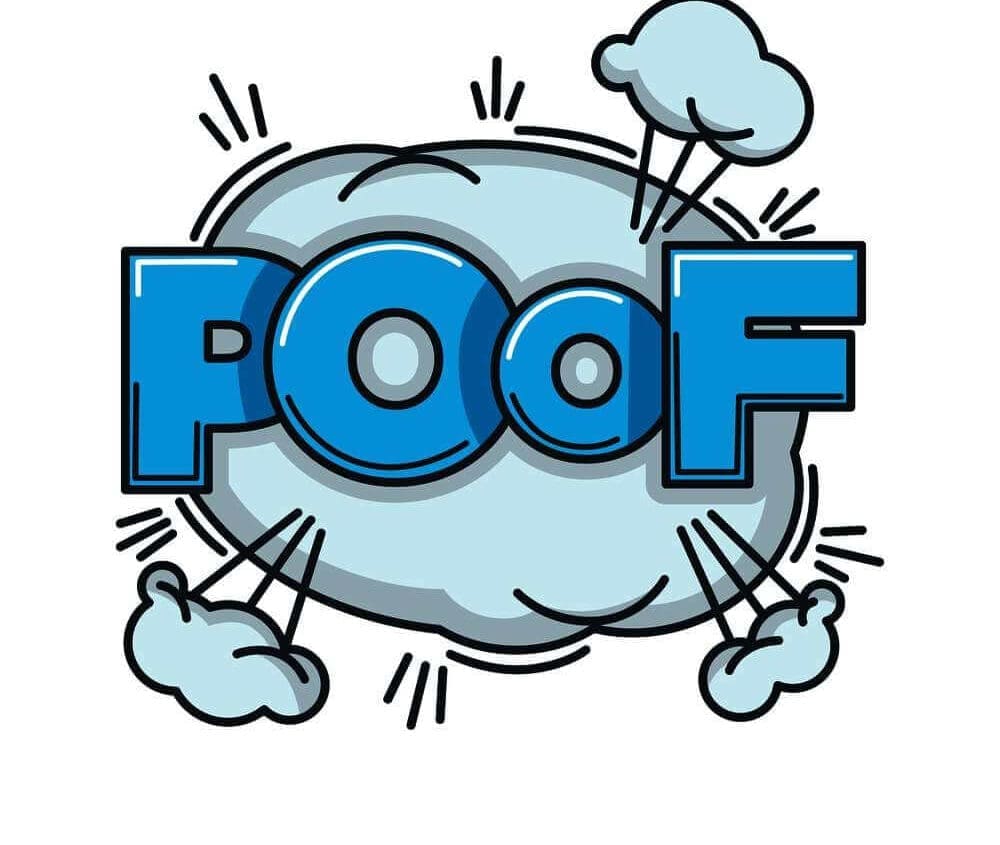 Want to disappear from Google and other search engines? We can help!
Have you ever wanted to disappear from Google? Or were you just minding your own business and suddenly realized that your website was gone from Google search results? 
In today's article, we talk about Google's algorithms and how to make them work in your favor. We also explain how to remove yourself from search platforms and what to do if you are hit by an unintentional disappearance.
Many people rely on Google for one reason or another. Some to search for information. Others to improve their image or to build customer recognition for their companies.
When you are building your brand and have negative results popping up whenever someone is searching for you online, making these disappear might be your top wish. But when you are relying on Google to attract customers to your website, a total disappearance from search results can suggest a severe issue, causing instant damage. 
Today, we'll look at both scenarios and show you what to do to prevent your website's disappearance, but also how to remove negative reviews or testimonials about you from the web.
You'll also learn the importance of working with an experienced SEO company that can help you solve any of these issues with less stress, time and hassle. 
Why Do Websites Disappear From Google?
Sometimes your website might just disappear from Google without warning! And unless you have experienced something like this in the past, it's hard to understand how frustrating it can be. Today you are ranking nr. 3 on Google's first page, and tomorrow POOF, it's gone.
Usually, when this occurs, the cause may be either on Google's side or linked to changes made to your IP address or to the website itself. 
Google updates happen more often than you imagine. Minor ones won't generally cause a dramatic shift in rankings. But from time to time a larger update, aka "a core update," will be released and shake things up! 
Core updates focus on specific elements such as poor content quality, keyword stuffing, duplicate content, copyright infringements, poorly optimized pages, and so on. These updates can impact your website's SEO hugely, as their role is to prevent people from using spammy or "black hat" SEO practices. 
As you probably know by now, optimizing your website is not a one-time job. To ensure it doesn't disappear from Google, you need to be constantly aware and keep up with algorithm updates. This will help prevent your search engine rankings from dropping.
Most keyword position drops are caused by updates in Google's algorithms.
However, you can take this chance to check your website to figure if your problem is actually stemming from there. Many times you'll find other factors such as technical issues and penalties are the ones causing these drops.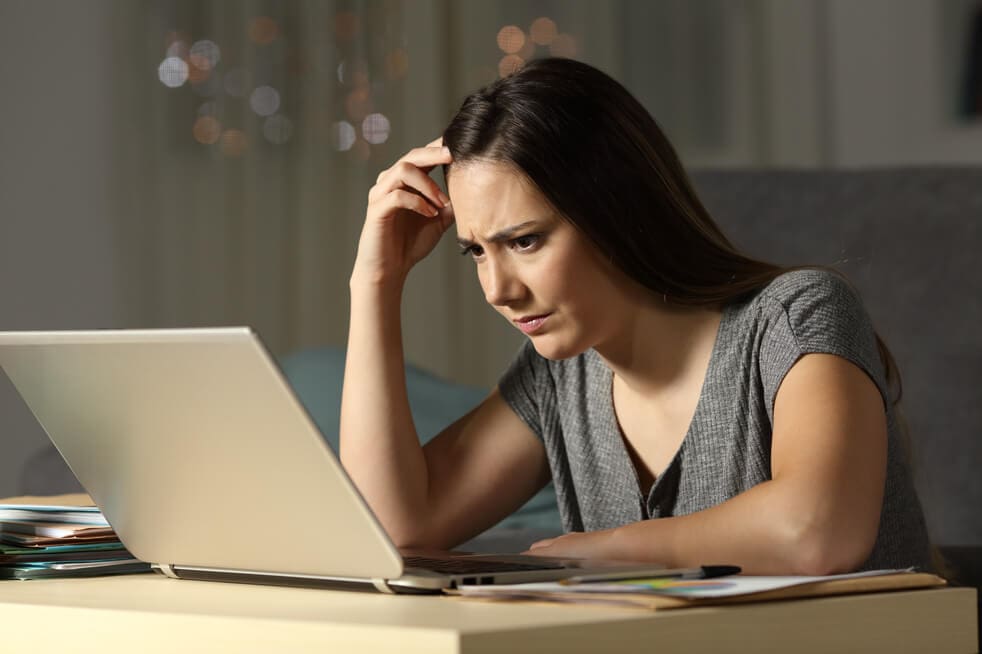 Inside Website Issues That Might Make You Disappear From Google
A dramatic Google ranking drop can be caused by many factors including viruses, Google penalties, site downtime, or low-quality links — to name a few.
To get a quick idea of the issue, check your web analytics suite and your Google Search Console accounts. This will help you verify whether your Google rankings and organic traffic did indeed drop.
Google Search Console is a free service provided by Google that allows you to monitor, maintain, and optimize your website's visibility in search results. It also helps you see any crawl errors interfering with the indexing or visibility of your site, or any server or URL errors.
Apart from looking into Google Search Console, here are some of the most common problems that might cause your website to disappear from Google: 
Computer Viruses 
Computer viruses are small software programs that spread between computers and interfere with their operational system. They rank in severity from low to high.
Viruses can corrupt or erase data on a computer, spread by using an email program, or delete everything on the hard disk. And these are just some of the damages they might cause! 
Although it may be hard to determine if your website was affected by a virus or not if you aren't a developer, there are certain things you can look at. Look out for weird pop-ups, redirects, or alerts saying your site is hacked.
Also, check Google Search Console and click on "Security Issues" to see if Google reports any malware. 
Once a virus is identified, making it disappear can be difficult without professional software removal tools. Some computer viruses will reinstall themselves even after having been detected and removed. 
Google Penalties
Penalties occur when your website is found doing something opposite to Google's guidelines and terms of service. Although you might not always know why your website got penalized, you should consult the Quality Guidelines to learn about the deceptive or manipulative tactics that can lead to this.
Whether you have a virus, or a problem with redirects, or bought links, a penalty can put you at the back end of search engine results. And it's hard to recover from it. To get back on track, you'll need to solve the initial issue you got penalized for, and then make an appeal to Google to reindex your website.
Website Downtime
Has your high-ranking website fallen out of Google altogether? Then check if the drop wasn't caused by website downtime. 
If your site went down for days or weeks and the search engine spiders that came to re-crawl found it like this, you are going to see a huge drop in positions. In this situation, you can wait for Google to crawl your website again and rank it back where it belongs. 
But then, how long do you need to wait? There's no sure-fire way to predict a visit from Google Bots. Still, getting some new inbound links, refreshing your content, and submitting your sitemap will help. To avoid waiting much, present the issue via Google Search Console to get it picked up faster. 
Low-Quality Inbound Links
The SEO world has evolved so much in the past few years. What used to be considered and accepted as normal a few years ago might bring you a penalty today. 
In this regard, links were used by anyone wishing to improve their website's ranking. But guidelines have now become very strict, and having too many low-quality links will negatively affect how Google perceives you. 
Buying cheap quality links can be quite tempting when trying to improve your website's positioning. However, Google knows many users are doing this, and you could easily get penalized if caught on it. 
If you want to make sure that you won't disappear from Google, focus on quality over quantity. Always aim towards getting one-way natural links to your site. These links can help your rankings increase again if you have been penalized before. 
Too Many Links To Other Websites
This may come as a surprise for anyone counting on linking to other websites as a way to improve their own Google positioning. But here's the catch. What once was used as an innocent marketing tactic, ended up as an overused method.
If you include lots of unusual or unnatural links to other websites, Google may issue you with a penalty and make your site disappear. Why? Because it might see it as an unfair method of 'boosting' those sites and giving them an unfair advantage in search results. 
Google wants to give its users access to accurate information and unique content. To use this in your favor and become a favorite, review your content and ensure you only link to high-quality, relevant sites on the topic you are writing about. 
As a general recommendation, include rel="nofollow" code to any links that contain user-generated content. Don't link to sites that are rewarding you for your link.
Duplicate Content 
Low amounts of original content are one of the things the Google Panda update has been targeting, together with repeated content on multiple pages. 
As per Google's content rules, you should create unique content for each page of your website, and avoid copying anything you see on other sites. 
Also, don't use tons of marketing text on every page just because it sounds great, as you might end up dropping from search results.
How To Make a Page Disappear From Google?
So far, we've been looking at what can cause your website to disappear from Google without you wanting it. But what about purposely making a web page disappear from search results? Can this be done easily?
Making a web page disappear from search results is not the easiest task when that particular page is owned by someone else. It's easy when the page is yours, of course. 
To get a page to disappear, you simply need to delete it. But what about when you don't want to delete it, but rather stop it from appearing in Google search results?
This can easily be done by adding a "noindex" meta tag to the HTML code of a single web page on your site. When Google crawls your website next time, finding a noindex tag will make that page get deleted from search results. 
However, what can you do when the page you want to get rid of is owned by someone else? More so if they don't want to remove or prevent it from appearing in search results?
The methods are similar to what you need to do when you want to disappear from Google search results. And this brings us to another topic many of you have asked about.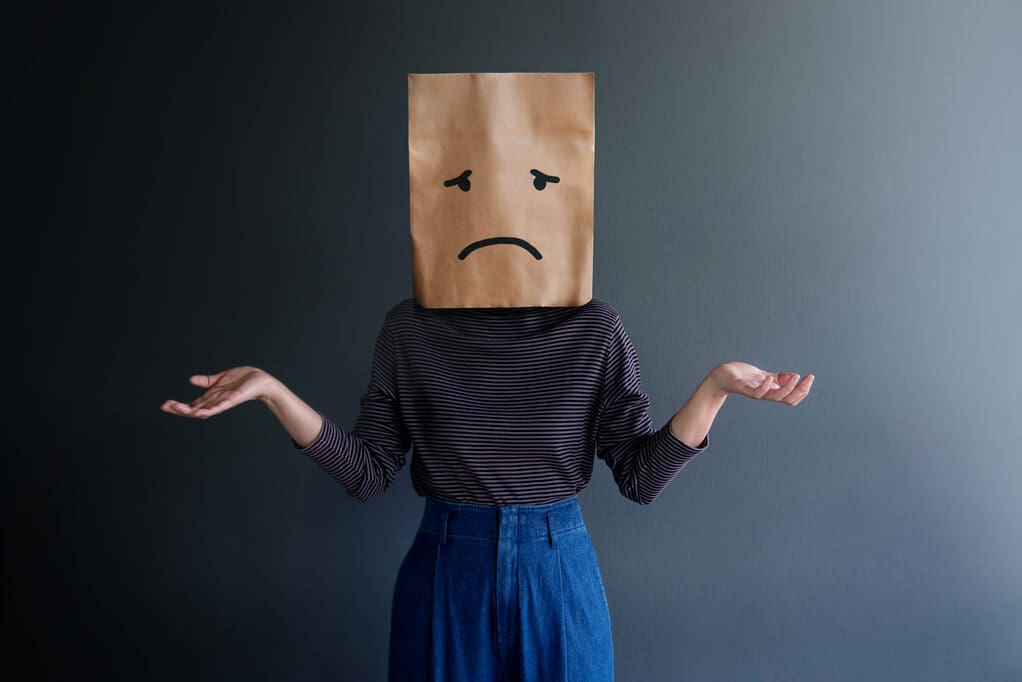 How To Make Yourself Disappear From Google?
What appears about us in Google search results can affect us in many ways. These results can either put us in a good light and improve our reputation or cause us lots of damage. Many employers will browse the Internet in search of information about a potential candidate they are looking to hire. 
A seemingly innocent tweet from years ago or a Facebook photo from your party days can easily ruin your attempt to portrait yourself as a suitable candidate for a job position. 
And don't be fooled thinking that negative search results can only affect your professional life. They can affect your personal life too. A Google search revealing an old conviction can determine a love interest to refuse meeting you in the first place.
What You Need To Do To Disappear From Google
1 – Prevent Any Information From Popping Up 
How do you do that? Simple. Start by locking down or deleting social media accounts. Social media platforms hold an incredible amount of information about us which is then shared with the outside world. 
Most people are unaware of how much damage these platforms can cause. So check all your social media accounts and find those you aren't using anymore. If you have a MySpace account from your teenage years or an old customer account you haven't used in 10 years, get rid of them ASAP. 
For the accounts you are still using, restrict your posts to "friends only." Delete past posts and limit the access of foreigners to your phone number and email address.
If you want to be absolutely sure that nothing unwanted will ever pop out, delete all of your primary social media accounts entirely.
2 – Figure Out What's Appearing On Google Search Results 
You need to know what type of content is flocking around the web before you can get rid of it. Also, you must figure out where you're showing up online in search results. To ensure that you are not skipping any of these, search Google and make a note (or bookmark) of the websites where your name shows up.
3 –  Deleting Information
When looking to make something you haven't written or posted disappear from Google, you have just one course of action. You will have to contact the website hosting it, and politely ask them to remove it. 
Some sites will accommodate your request right away. Others won't want to do it. Be prepared for it to go either way. Know that once the information about you is removed, in due time you'll also see this particular piece of content dropping from search results. 
Just make sure to notify search engines as well and request the URL to be crawled once again. 
But what happens if the other website doesn't want to delete the information? 
The only thing left to do in this instance is a method called suppression, involving lots of content to be written and posted about you. The goal is to push negative results down on search, so it's always best to work alongside trustworthy reputation experts.
They can help you get the results you are after faster and have the knowledge and experience to achieve this.
Need Our Help With Google Disappear?
At Net Reputation we understand better than anyone else the importance of a good online image. We know the outside world is slowly but surely moving online, and everything currently on the Internet can, at some point, be used either in our favor or against us. 
To help you get everything unwanted to disappear from Google, but also to prevent your website from dropping in ranking, we offer various brand management services, as well as personal reputation management solutions.
Our online reputation experts are up to date with all the latest developments in the SEO world. You can trust we'll drive real business results and help your company grow. To find out more about what we can do for your online reputation, don't hesitate to get in touch. And if you liked this post, we are sure that you will enjoy these other articles as well: