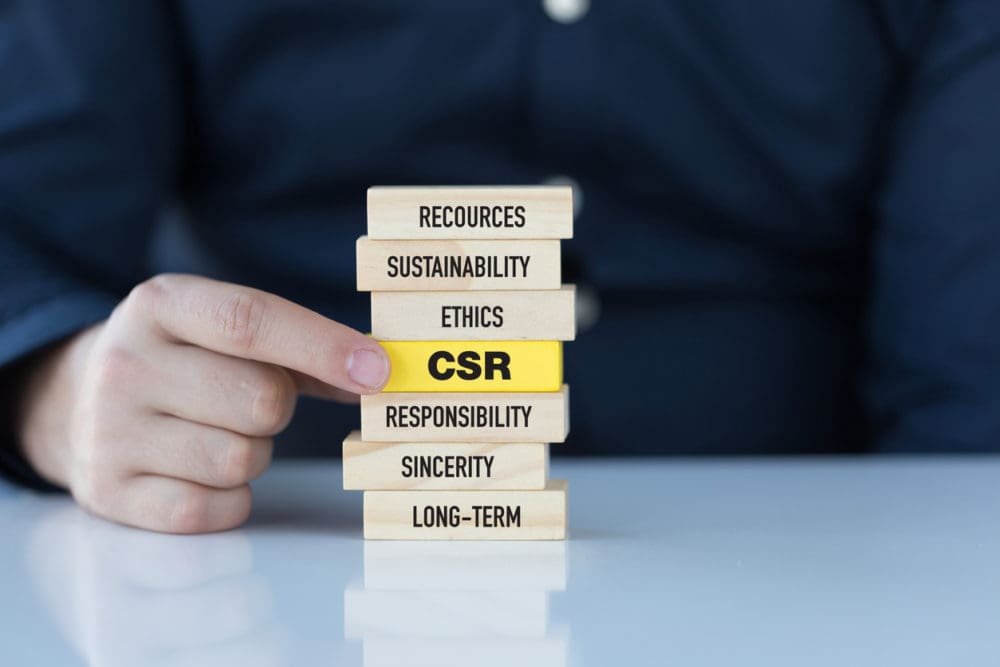 5 Ways to Fix My Reputation Online: Corporate social responsibility is an integral part of the modern business model. Your company's position on environmental issues, social causes, and corporate governance practices can also influence public perceptions.
In the digital world, your online reputation is dependent on creating a positive public perception for your company and your brand. In our guide below, we will present several corporate social responsibility examples, then provide you with the information and tips you need to reinforce your online reputation as a responsible business.
As the leading online reputation management firm, NetReputation's team of professionals can help you get the most from your socially responsible practices, allowing you to have a positive impact that gives you competitive advantages.
Request a Free Consultation
What is Corporate Social Responsibility?
Corporate social responsibility is defined as a business model that helps a company demonstrate responsibility in several key areas — environmental responsibility, socially responsible business practices, and corporate governance — to itself and its stakeholders.
There are no hard-and-fast rules about corporate social responsibility (CSR); in fact, the concept is broad and companies self-regulate their business practices to fit internal CSR initiatives. Programs that support and enhance corporate social responsibility may include:
Working with and supporting nonprofit organizations, such as sponsoring local events or providing outreach to local charities and developing countries.
Leveraging sustainable resources or alternative energy sources in product manufacturing or business operations. These tactics help to reduce greenhouse gas emissions, support environmental efforts, and reduce a company's carbon footprint.
Engaging in philanthropic programs, such as corporate giving initiatives or charitable donations. Corporate philanthropy helps reinforce a company's reputation while providing funding for important programs in local communities.
Implementing socially responsible hiring and business management practices that cover inclusivity, diversity, and employee engagement. Ethical labor practices are a cornerstone of socially responsible behavior in the modern business environment.
Employee volunteering programs that have a social and environmental impact in communities in which you live and work. Volunteer programs also instill an ethical responsibility in employees, helping them to enhance productivity and to be invested in their communities.
No longer is the business world solely concerned with maximizing profits. Today's business owner faces numerous social and environmental challenges. With a corporate social responsibility (CSR) initiative in place, financial decisions that impact the long-term sustainability of a company are important not only for the financial benefits but also the reputational benefits.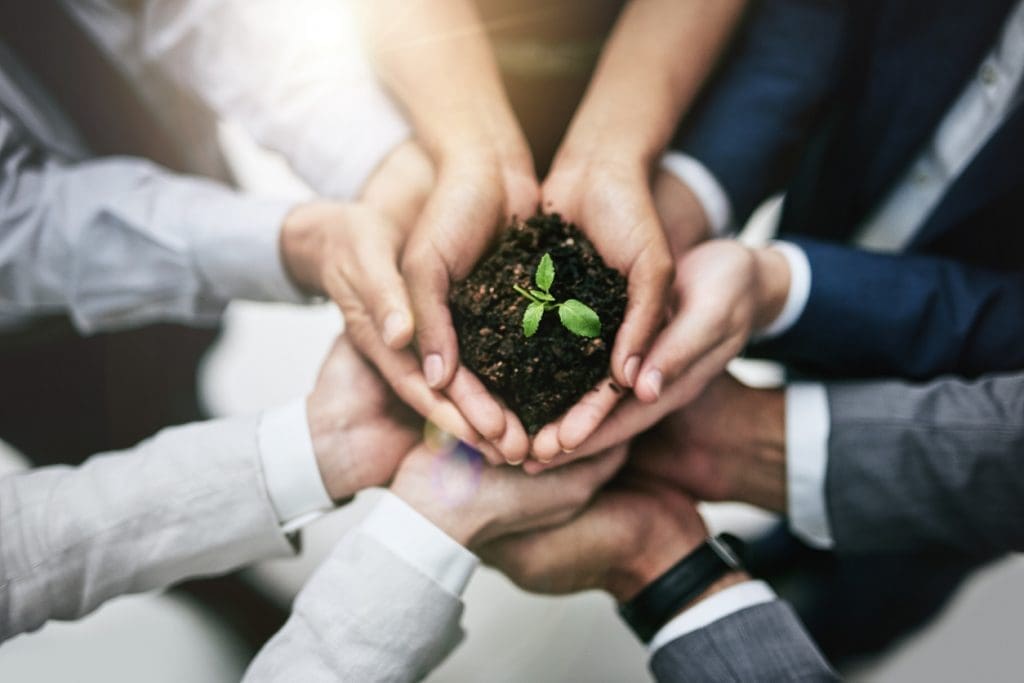 Corporate Citizenship: Key Considerations for Modern Businesses
Financial decisions influence the direction of a company's growth. In the past, these decisions were centered on ensuring maximum profitability. As society has evolved, however, how a company addresses social and environmental issues can have significant effects on both operational effectiveness and online reputation.
Corporate citizenship consists of three major areas:
Socially responsible practices — factors like equality in hiring, championing higher minimum wage for employees, competitive pay rates that meet changing markets, and implementing a business strategy that puts inclusivity and diversity at the forefront of business decision-making practices. Socially accountable businesses are more likely to attract top talent and retain employees for the long term.
Environmental responsibility practices — as a CSR strategy, evaluating the environmental impact of your business operations and implementing practices to reduce that impact are key. These practices can include reducing greenhouse gas emissions, using renewable energy sources when available, replacing high-volume raw materials with sustainable materials, and focusing on sustainable development of programs and services to reap environmental benefits.
Corporate governance — how a business model is implemented no longer means chasing profits at the expense of all else. Today's business owners know that improving operational effectiveness is a powerful risk management practice. A company that is run with transparency, sustainable financial performance, and ethical responsibility tends to outperform businesses that do not have viable CSR initiatives in place. In simple terms, corporate responsibility means operating your business in the most efficient way possible, helping it to overcome social or environmental challenges as they present themselves.
Case Studies in Corporate Social Responsibility
Business owners may not be as familiar with CSR initiatives as they could be. Thankfully, there are myriad examples of companies that have made a concerted effort toward sustainability initiatives, demonstrating ethical responsibility as well as economic responsibility. Several large corporations stand out as guideposts for business owners who wish to implement corporate social responsibility programs in their operations. From free educational services to financial assistance, championing a higher minimum wage, and increasing rural access, such firms have seen the benefits of their CSR activities. Examples of corporate social responsibility include:
Johnson & Johnson
For over three decades, pharmaceutical giant Johnson & Johnson has implemented CSR programs in every phase of their business model. One of the biggest achievements of the company was to purchase a private renewable energy supplier in Texas, allowing the firm to reduce its emissions footprint while at the same time leveraging economy of scale in energy production. Environmental performance is not the only aspect of the company that has demonstrated its commitment to corporate social responsibility; the company spearheads clean water and clean energy projects around the world.
Coca Cola
The internationally-recognized beverage maker has lofty goals for corporate social responsibility, promising to reduce its carbon footprint by 25% by the year 2030. Over the years, the company has streamlined production to reduce waste by switching packaging to 100% recyclable materials. Environmental sustainability extends to water usage by the company to help ensure global water security.
Netflix
Corporate social programs are the foundation of Netflix and are centered on employee support. The company provides extensive parental leave benefits for all employees; 52 weeks of paid leave is far above the tech industry average of 18 weeks. The streaming platform also supports environmental sustainability programs and socially responsible causes. CSR strategies have had surprising benefits for the company, increasing its ability to recruit top talent from around the world.
Wells Fargo
As a corporation worth billions of dollars, Wells Fargo supports over 14000 non-profit organizations on a worldwide scale. Philanthropic responsibility influences many of the company's business decisions. Some of their philanthropic efforts have helped fund renewable energy initiatives, earth science programs, and charitable causes. The company even provided $6.25 million in funding as a response to the COVID-19 pandemic.
Starbucks
Starbucks is one of the highly acclaimed corporations that demonstrates a commitment to corporate social responsibility. Socially responsible efforts like hiring military veterans, adding diversity to its workforce, and investing in underserved communities have had a wide range of social or environmental benefits for the company. Mentorship programs aimed at BIPOC communities have helped the company to attract and retain talent in corporate, retail, and manufacturing roles.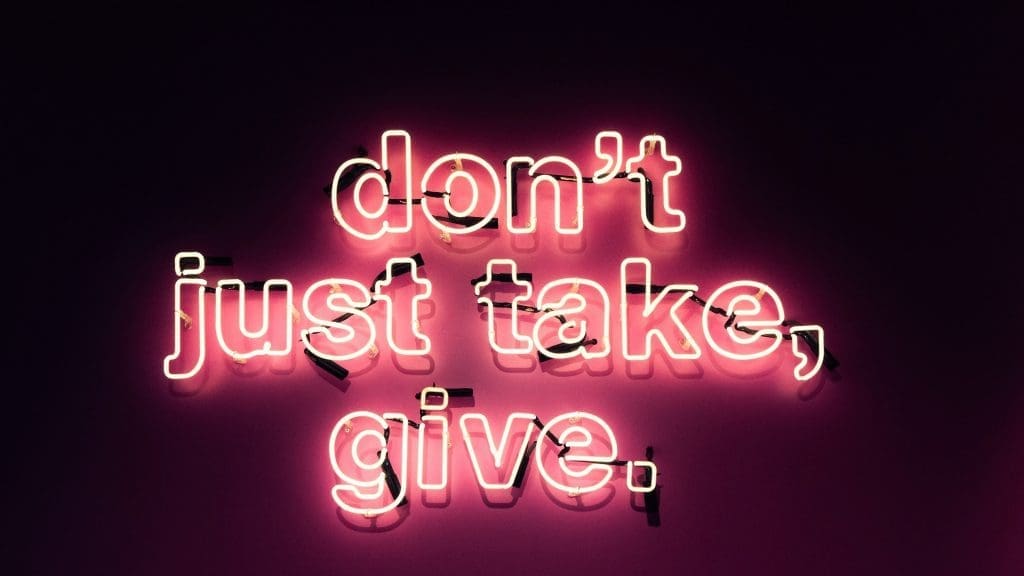 CSR Programs from the Harvard Business School
Corporate responsibility remains a self-regulating system in world businesses. For those companies that wish to add social responsibility, economic responsibility, and environmental responsibility into their operations, the Harvard Business School has implemented a series of innovative educational programs. Under the "Business in Society" banner, the business school offers certificate programs like:
Sustainable Business Strategy
Health Care Economics
Big Data for Social Good
Global Business
Social responsibility on the corporate level begins with education. At Harvard, the school has provided the tools for today's executives to add CSR activities to business operations at every level.
Implementing CSR Initiatives into Your Business Model
With a global push toward corporate social responsibility, many company leaders wonder how they can begin to implement such programs.
As shown above, business-oriented educational programs are available from one of the leading business schools in the United States. This is only one example of education that focuses on CSR efforts; thousands of online programs — including programs that are free of charge — can be found with a simple Google search.
Next, every aspect of the business operation must be evaluated to identify areas that can be updated to reflect responsible business practices. For example, manufacturing operations can leverage supply chain partners to source sustainable materials used for packaging, thereby reducing single-use packaging products.
Environmental responsibility in operations is perhaps the easiest CSR program to start, but there are myriad opportunities to contribute to social, philanthropic, and economic causes. Both economic responsibility and philanthropic responsibility have the potential to improve a company's online reputation. They also have the added benefit of making CSR companies more visible in recruiting and hiring efforts. In the modern workplace, top talent is attracted to the companies that demonstrate their corporate social responsibility. These employees are far more likely to remain with companies over the long haul, reducing the expenses associated with human resource management.
Contact NetReputation Today for Cutting-Edge Business Strategies
As a responsible business owner, you know that your online reputation is a critical aspect of your pathway to success. At NetReputation, our team of business-oriented reputation specialists has the tools and the experience needed to help you create a robust digital footprint. Corporate social responsibility is the gateway to achieving a positive reputation that can help you reach new levels in your business operations.
From online reputation management to crisis management, professional branding services, online review management, and local SEO, our services are designed to be customized to your unique needs and business objectives. Call NetReputation today at 844-461-3632 or complete the form below to receive a free consultation.
Request a Free Consultation