Want to learn how to create a Wikipedia page? You're in the right place!
How To Create A Wikipedia Page
If you're an online user, you may have noticed that most Google searches will usually lead to their connected Wikipedia pages. Wikipedia business listings are usually situated towards the top of the search engine results page (SERP).  
This makes most people want to create a new Wikipedia page for their company, which could be a good idea.
It could mean instant visibility and an additional reputation boost for your business. What's more: a Wikipedia page educates users on what your company does and how you do it.
Wikipedia is a highly trusted source for consumers and although the content is moderated, Wikipedia does a superb job at making sure the published information is indeed factual and accurate.
Request a Free Consultation
How To Create a Wikipedia Page For Your Company
If the process of how to create a Wikipedia page seems very complicated, don't worry… We've provided a step-by-step guide for you.
We know that terms like Wikipedia home page, sandbox, or search box can be a bit confusing for any newbie that's why we want to simplify this process for you.
After reading our post, you will be able to quickly create, edit, and publish your business's new Wikipedia page for the whole world to see.
1. Wikipedia Account Creation
Make sure you have a Wikipedia account before you begin creating new pages. 
Why is this step so important? Because Wikipedia tracks your IP address to limit the amount of false information being published. 
Having a registered Wikipedia account provides higher quality information about your business and can gain the trust of consumers. This alone should be enough to determine you to start creating right now a business page. 
As for how to start creating your own page, proceed by clicking on create account, located on the top right corner.
2. Develop a Reputation with Wikipedia
Jumping ahead, if you want to know how to create a Wikipedia page, you should begin with some small edits to prove that you are a serious user. 
After having contributed with around 10 edits (that stick) and your account is older than four days, you will usually get promoted to a verified Wikipedia editor. 
This means your edits are confirmed without moderation. The more practical edits Wikipedia can see from your account, you are less likely to have your page questioned or deleted. 
That is the last thing you need after going through all the effort or creating a profile.
To make edits, go to 'edit this page' tab at the top of the page. 
For editing inspiration, for your first article, search Wikipedia for topics that you are knowledgeable in. Alternatively, you can use the talk page to get some inspiration too. The talk page is used by Wikipedia editors to discuss ideas and things that can be done.
Aim to write about ones that have low amounts of moderators or have spiked high in inactivity.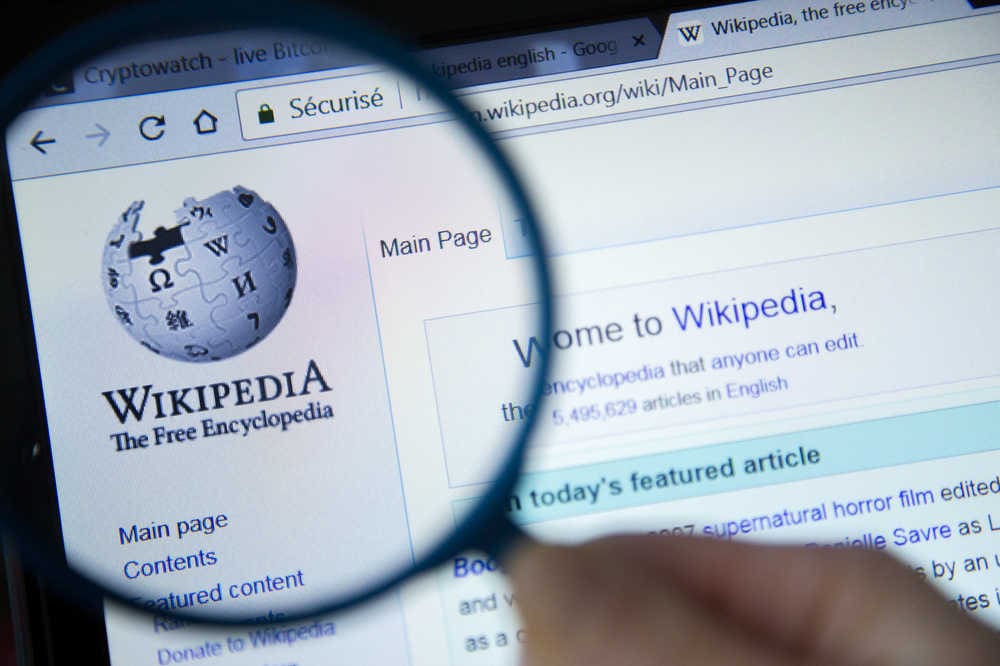 3. Determine The Content You Will Post on Your Wikipedia Page
When thinking about how to create a Wikipedia page keep in mind that Wikipedia is a professional forum and each Wiki page is a reliable source of information. 
When users search for the desired keywords or topics, they trust the article they are reading to supply them with the correct answers. 
Remember this as you publish content on your page and when you create your table of contents. Do not publish something that "sounds" good, but publish facts and information you think your readers might want to know.
Also, you should decide what angle you are going to follow when making a page for your company. 
Bear in mind, Wikipedia always features routine checks to see whether or not your new article gets approved – therefore your new page should be original and of high quality.
Try to add information that is distinct for your company alone, such as competitive advantages, service/product offerings or case studies. 
The goal is to make it as personable as possible.
 If you simply post generic content, customers will either ignore it or search third-party sites with more content than yours.
Another tip when creating your page is to follow the red links. A red link is a link on Wikipedia which has not been created yet.
4. Research Your Industry & Topics on Wikipedia
To be 100% positive that your work is original and not a recreation, look it up on Wikipedia. 
Make sure you are adding fresh content by visiting the search bar in the right-hand corner at the top of the page. 
Type in your company's name, for example, 'NetReputation', and check what pops up. If nothing shows, you can start creating your page.
The odds are that if your company's name is unique, it will prompt you with "no results", which is good. This allows you to choose the name of the page and publish all types of pertinent information in regards to your business.
Another upside to this is that if users were to search for you, you would show up at the top. 
Making your Wikipedia page easy to find should be one of your primary goals.
5. Wikipedia Page Creation
Now let's dive into the fun stuff… how to create a new Wikipedia page.
Look for the link saying 'ask for the page to be created.' From here, you will discover all options in order to create your own Wikipedia page.
6. Visit Wikipedia Article Wizard
After clicking the link which requests a new page be created, Wikipedia will take you to a new page where you will be prompted with essential warnings and directions from Wikipedia directly.
It is important that you read the terms thoroughly before building out your page.
To create your page, you must click on the Wikipedia Article Wizard in the upper right-hand corner listed above any recently published articles' subheadings.
7. Wikipedia Wizard & Sandbox
By clicking on the Wizard link, you will be prompted with 2 choices – you can either select to immediately start creating the page or you can practice your editing skills within something that Wikipedia calls their "Sandbox".
For writing your page, you'll either write your draft in your device's text editor or write directly within the Article Wizard of Wikipedia.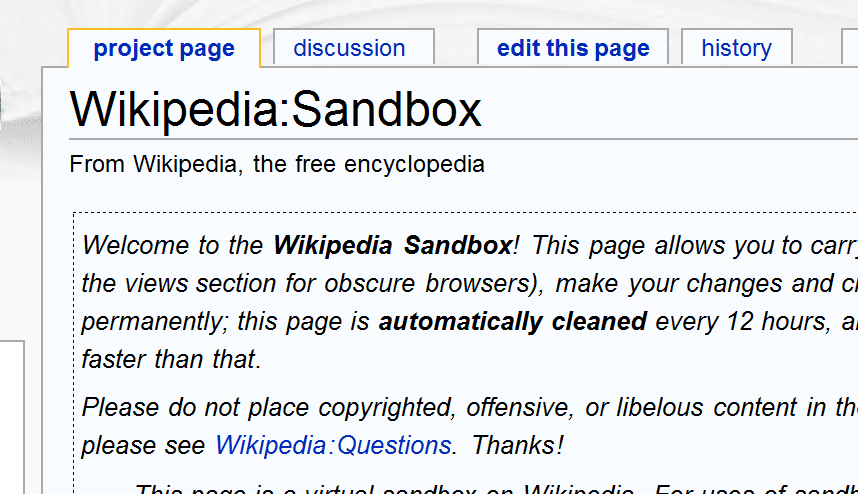 If you want to also add pictures or videos to your page, which we recommend, you can use Wikimedia Commons, a repository of free images, sound, and other multimedia files.
8. Wikipedia Citation References
The numbers you see besides Wikipedia texts reference the links from where the data came from.
But keep in mind that as you create your page and add reference links within the text body. you must also include citations, including any third party sites that have ever given you a backlink.
Citations provide your Wikipedia page credibility and tell the readers to trust the data offered on your page.
9. Page Submission for Review by Wikipedia
Once you have finished editing your page, submit your page for review.
After that, Wikipedia will check your article and determine if it's worthy of publication.
Once you pass this check, your articles become a legitimate Wikipedia page.
At first, it will seem that you get no traffic at all on your page. That is why it is so important to consistently update your Wikipedia content even if it's with minor changes like swapping out words for synonyms. 
You need to monitor and update your page on a regular basis. 
Constant updates further create a sense of trust amongst your readers and lead them to believe that your information is always fresh.
10. Revision & Updates on Wikipedia
Don't believe that once your article is up that your job is over.
As stated earlier, make sure you edit your profile regularly. A safe bet would be one or two minor edits per week.
In this digital era, is it especially important for consumers to find the right answers to all of their questions and concerns? 
Wikipedia is where people come to find everything. Ranging from how to fry an egg to how to become a CEO. The opportunities are literally endless.
In conclusion, if you are an information-based company Wikipedia is a must-have for you. 
Knowing how to create a new Wikipedia page is a great way not only to increase your exposure and awareness efforts but also to funnel new users to your website, who might be seeking the product/service you offer.
Need help with creating your Wikipedia page? 
Why not contact us today and get support from our amazing team.
Request a Free Consultation