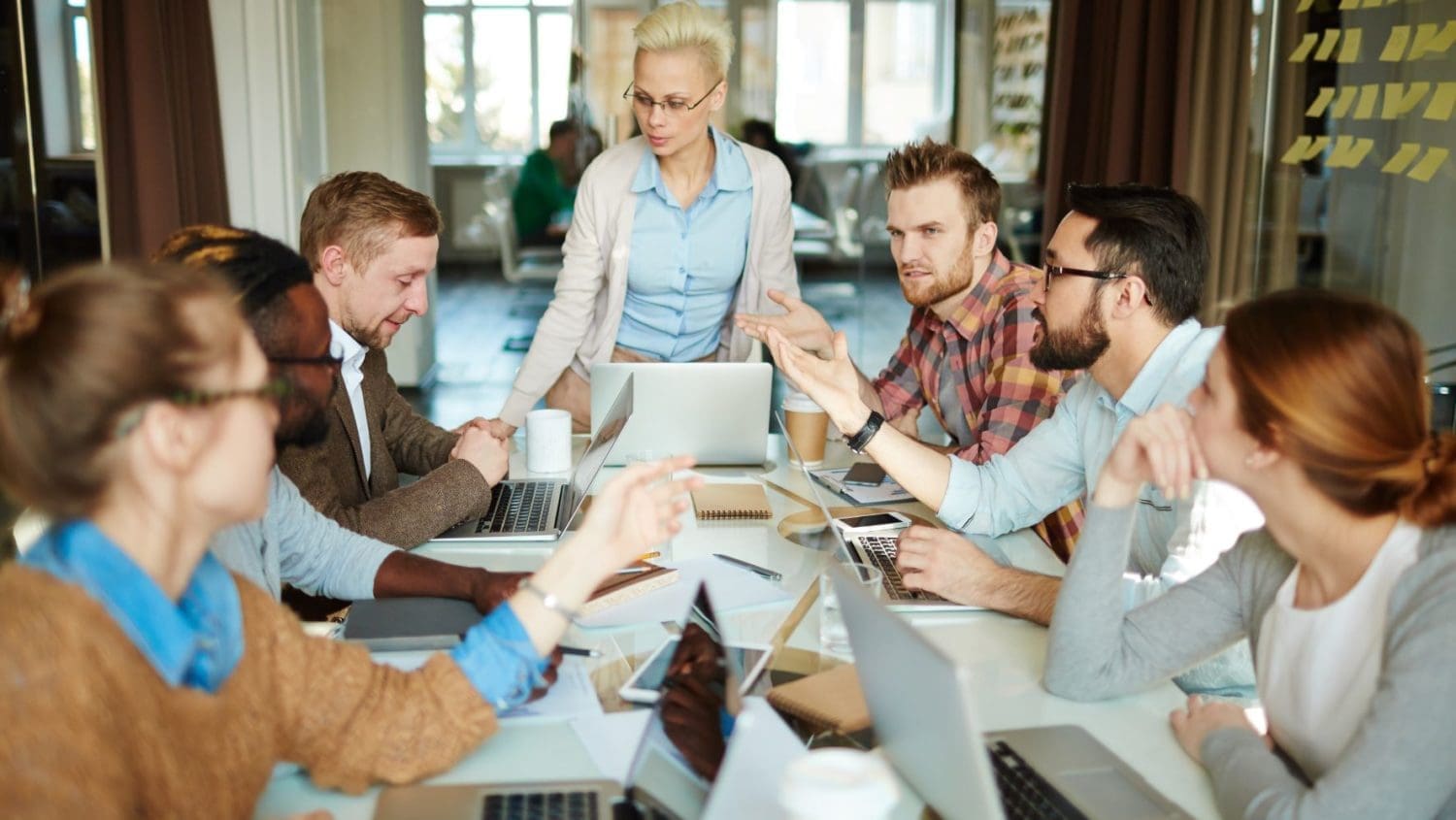 Do you need a reputation manager? In our guide, learn what these important figures do in shaping your online reputation management campaign.
In the internet age, how you are perceived online is an essential part of your presence. Customers turn to online tools like Google or other search engines to learn about the people and businesses around them. What appears in search results shapes that perception — your online reputation.
Whether you are struggling to stand out in your industry or are an individual wanting to develop a personal brand online, your reputation online can either open new doors of opportunity or hold you back from achieving your goals.
Reputation management firms can help you take charge of the digital narrative, but the leading providers of reputation management services utilize reputation managers to help clients get the most from their campaigns.
What is a reputation manager, and what do they do? In this guide, we will explore the role of the reputation manager and why having a manager can benefit you and your business objectives.
Your Online Reputation is the Gateway to Success
Why is your online reputation so important? Consider this statement:
"In simple terms, a positive reputation is one of the most valuable intangible assets a business can have, especially in the digital environment."
Is there a benefit to having a positive reputation? Yes — in fact, there are several measurable benefits to having a great reputation:
A positive reputation improves trust in your company and brand.
A good reputation reinforces customer loyalty.
A favorable reputation improves brand recognition.
Your good reputation helps to lower costs associated with advertising.
From an employer perspective, a favorable brand reputation helps to attract top talent to your organization. People want to work for organizations they can trust — and those they can be proud of. Companies that leverage their reputations have long enjoyed the recruitment and retention powers that come with this strategy.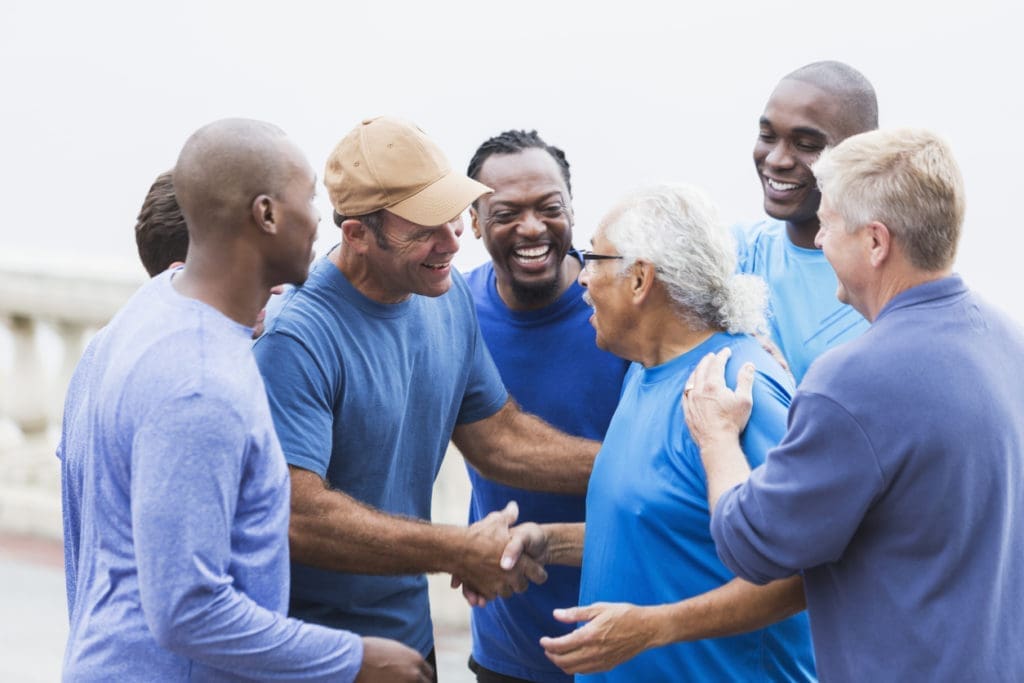 Risks of a Negative Reputation
Just as a good reputation can positively affect your brand's ability to connect with customers, a bad reputation can create an unfavorable perception of your business. Many factors can affect reputation, including poor online reviews, negative mentions on social media, and unflattering news items or images circulated on the web.
An unfavorable reputation can result in customers turning to your direct competitors for their business needs. This risk alone can upend your plans for business expansion and revenue growth.
Although it is difficult to pinpoint the costs associated with negative reputations, one study tied the impact of damaged reputations to an estimated loss of $537 billion in the U.S. alone. With social media channels so prevalent in the modern world, negative content and unflattering news travel fast. Before you know it, this negative information appears at the top of search results, leading to a decline in ratings and revenue.
Can you afford to risk the damage associated with a bad reputation? Want to do something to control the digital narrative and to build trust between you and your customers? Here, the solution is online reputation management (ORM).
Online Reputation Management 101: Essential Information
Online reputation management (ORM) is a set of strategies and tools that work in concert with digital marketing practices to establish, build, and repair your digital reputation. Services used in ORM include:
Management of profiles on social media platforms
Reputation monitoring
Content removal
Search Engine Optimization (SEO)
Local SEO
Crisis management
Google My Business/Business listing management
Branding
Public relations
Review management
Pay-per-click (PPC) advertising management
In essence, reputation management seeks to improve your visibility in the digital environment while presenting your company in a favorable light.
Because every client is different, each will have specific needs and goals. The leading ORM service providers leverage the power of a reputation manager who is adept at determining which services are right for the specific needs of each client.
What Do Reputation Managers Do?
Your reputation manager is a valuable asset in ORM. Without a manager, an ORM campaign can lose focus, potentially causing long-term harm to your brand.
A reputation manager is the leader of the ORM team. He or she is tasked with several jobs, including:
Guiding the ORM team during the campaign.
Developing strategies to establish, build, or restore reputations
Using reputation management software to monitor your brand online as well as reviews and mentions on social media.
Analyzing performance data collected on the reputation management campaign, giving insights into what is working and what needs to be adjusted.
The leading ORM companies know that a reputation manager is an essential part of the process. The best reputation managers have the skills and industry experience needed to produce results, giving clients an excellent return on their investments.
Whether you have a personal brand that needs improvement, a damaged reputation to restore, or simply want to stand out in the digital environment, a reputation manager is your most essential asset.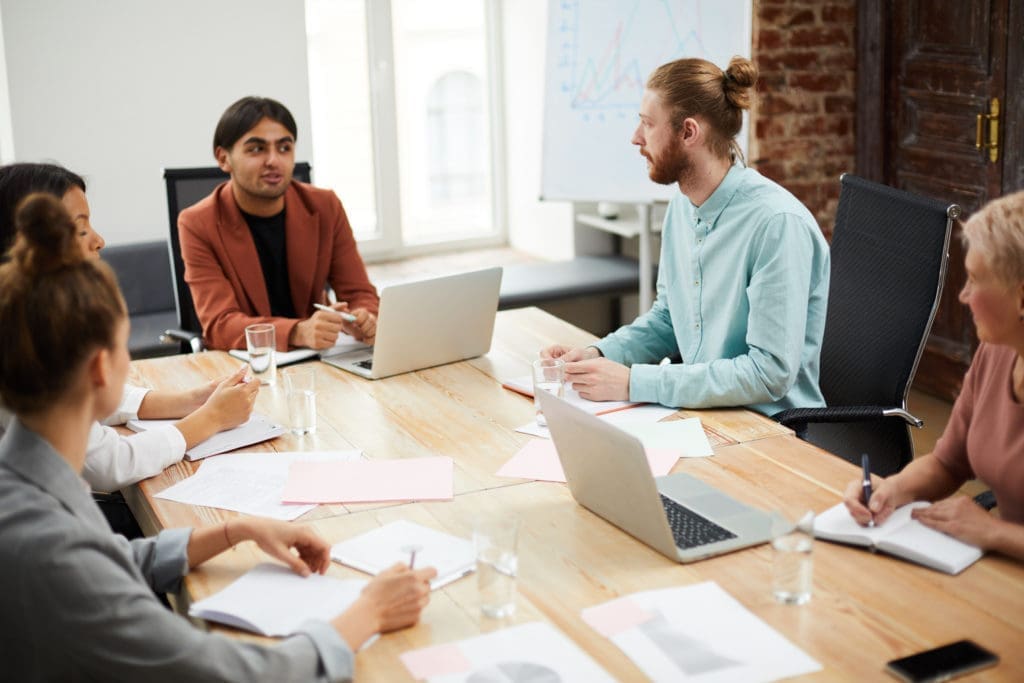 Critical Reputation Management Services
As shown in the sections above, reputation management is a complex set of tools and services. Clients may need some or all of these services, depending on their needs and goals.
Even with the dizzying array of ORM services, a few stand out for their importance in shaping public perceptions of you and your business. Let's take a closer look at each of these critical ORM services.
Review Management
In today's digital age, customers are reading reviews on Google and numerous other review sites before making decisions on which businesses to shop with. Review sites like the Better Business Bureau, Google Reviews, TripAdvisor, and Yellowpages receive millions of visitors each day, and other customers are reading the feedback posted by satisfied (or unsatisfied) people.
What reviews are saying — the customer feedback — about your business can have a powerful impact on your ability to succeed in your industry. Positive reviews open the door to new opportunities, while negative reviews can directly impact your sales and business growth.
To maintain great reviews and to reinforce trust between your company and customers, review management is essential.
Managing online reviews is a complex process that requires experienced professionals to protect your brand's image. This process typically includes such strategies and services like:
Identifying digital reviews with automated review management software.
Gauging consumer sentiments based on customer feedback that reveals actionable insights into purchasing behaviors.
Developing review response strategies to help resolve customer issues.
Removing negative reviews as well as those that are false, misleading, or defamatory.
Review generation and review marketing to create an environment where customers leave more and better reviews.
Review monitoring to uncover emerging reputational threats before they can cause damage to your business's reputation.
Your reputation manager may create strategies for you to showcase reviews on your company's website or social media profile, helping you to shape the digital narrative. With great reviews on display, this attracts new customers, improves customer feedback, and drives revenue growth.
Consider review management to be one of the essential tools in your marketing toolkit; with a reputation manager assisting you every step of the way, your success is all but ensured.
Your reputation manager can guide you through the steps required to manage reviews successfully. With this guidance, you are able to get the most from your profiles on review sites like Google  and TrustPilot.
Content Removal
No matter how careful you are, any misstep can result in negative news or negative press posted to the web. An unflattering news item, a company scandal, or the loss of critical business partners can all result in damage to a brand's reputation.
Rather than putting yourself at the mercy of negative information and the reputational damage it can cause, there's a better solution: content removal. In this critical service, your reputation manager leads a team of content removal professionals who use a wide range of strategies to take down offending material from websites. In a matter of days or weeks, search engine results are cleared of this negative press, improving how you are perceived online.
Reputation managers have tools like Digital Millenium Copyright Act (DMCA) takedown notices, terms of service violation notices, and partnerships with data aggregators to effectively remove the information that is damaging your reputation. Don't let your hard work unravel; take charge of the digital narrative with content removal services that are proven to restore trust between you and your customers.
Public Relations
With your public perception on the line, how can you get your business in front of customers? The answer is public relations, or PR.
PR is the practice of using communications as an advertising tool to share insights into who you are, what you represent, and the products and services that are the foundations of your business. Public figures are not the only people who benefit from PR; organizations like non-profits, small businesses, and even individuals gain valuable benefits by incorporating PR into their marketing strategies.
Your online reputation manager will focus on three primary communications and promotion strategies to share your story. These primary channels are earned promotion, owned promotion, and paid promotion. The guidance reputation managers provide helps to shape public perception, ensuring a positive outcome that paves the road to success.
Search Engine Optimization (SEO)
Whether you are an individual or business owner, your web presence is useless unless search engines can find it. A visually impactful website or a robust online profile doesn't do you any good unless it is discoverable by the people who matter most: potential customers or the people who can make decisions about your future.
What can you do to take command of your digital footprint? The key to great search visibility is search engine optimization (SEO).
Search engine algorithms are programmed to understand the search intent of a given user, then deliver accurate and relevant results based on search queries. In other words, Google and the other major search engines are attempting to answer user questions. SEO tips the scales in your favor; as part of a broader content marketing initiative, SEO directs more website traffic to your web properties, including the extremely valuable organic traffic that helps position your website as an authoritative information resource.
SEO uses on- and off-page factors to improve your site's ability to be accurately categorized and indexed. It's such an essential ORM service for businesses that skipping this critical tool can spell disaster for your digital footprint (and digital reputation).
Reputation managers work closely with the SEO team during all phases of the campaign. This guidance ensures efficiency and drives results, making the reputation management process that much more impactful.
Reputation Monitoring
Online reputation management is a continuous process. Threats can emerge online anytime and in nearly every corner of the web; these threats — negative content, poor reviews, or negative Google search results — can damage even the most well-established reputation. Small businesses are at the highest risk of damage from reputational threats.
When monitoring your reputation, reputation management companies use automated reputation management software to scour the web. Mentions of your company or brand on review sites, search engine results and news outlets are analyzed carefully. Social media monitoring is another part of the monitoring process. Then, a reputation repair strategy is developed to eliminate potential threats.
Your reputation manager has the tools, knowledge, and skills needed to help you discover threats before they can damage what you've worked so hard to achieve.
Social Media Management
In today's connected digital world, social media profiles have taken center stage as some of the most crucial elements of your digital presence. Creating social media accounts on Twitter, Facebook, YouTube, and LinkedIn all help you reach new audiences and connect innovatively. It also helps to shape public perception about you or your business, building trust and customer loyalty that can help you stand out from your competitors.
Your presence on these platforms also provides opportunities for social media marketing, directing targeted advertising to your followers. Link sharing on these platforms gives you even more channels with which to share the positive content you developed for your website or blog.
Managing all these social profiles can be challenging, especially if you have accounts on multiple platforms. Social media management services from ORM companies are the ideal solution. Your online reputation manager can help you create engaging posts, encourage customers to share your posts, improve impressions, and create a publishing schedule that supercharges your social profiles.
Branding
Your brand tells your story, shares your values, and helps customers to recognize your products and services.
Branding unlocks the potential of your personal brand or company brand. On the internet, your brand's reputation can help you achieve success, or it can stand in the way of business growth. With brand management under the guidance of a reputation manager, you have the ability to improve your ratings, increase sales, and stand out even in the most competitive marketplaces.
Contact NetReputation Today
NetReputation is an award-winning leader in online reputation management. We have helped thousands of people establish, build, or repair their reputations in the digital environment. We have helped thousands of individuals and business owners take charge of the digital narrative, building trust and brand awareness in the process.
Learn more about our full selection of reputation management services by speaking with our online reputation management professionals today.
Call NetReputation at 844-461-3632 or complete the online form below for a free consultation.