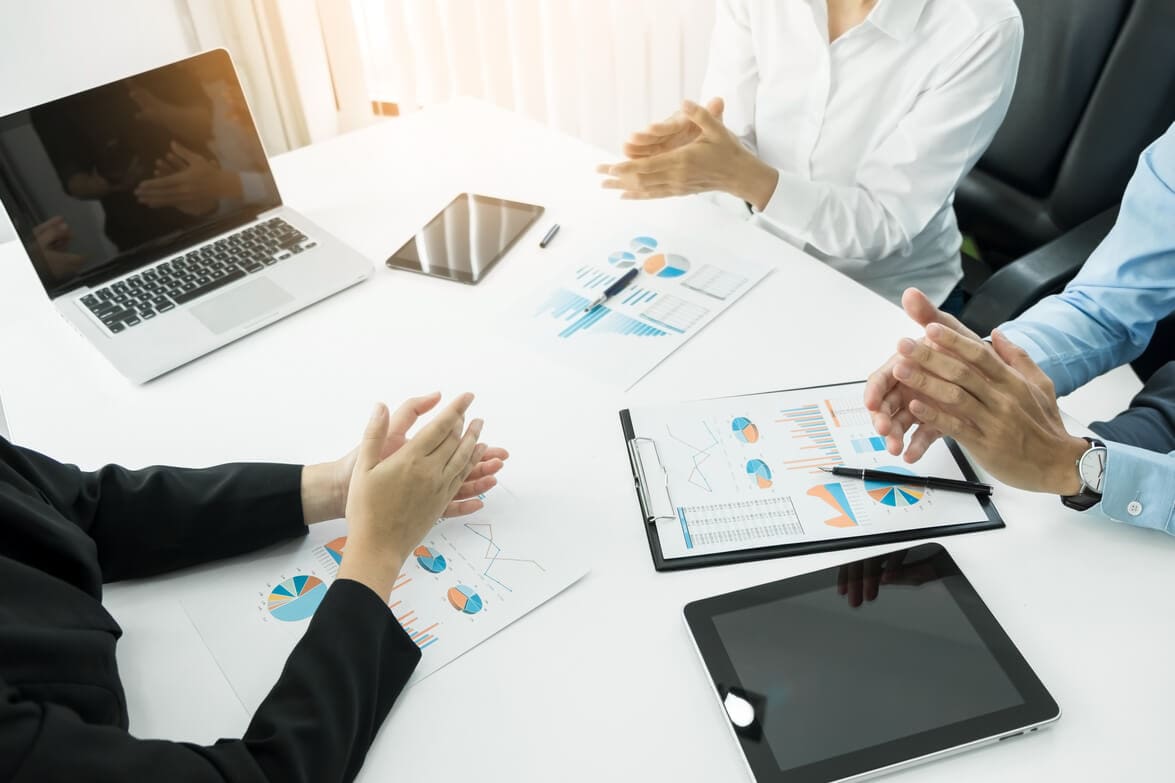 What Makes A Strong Brand Identity Online?
For those wondering what makes a brand strong, we can say it generally boils down to several key elements. From a loyal customer database and a well-structured marketing plan to an impeccable online reputation, some companies just seem to do everything right when it comes to building their identity.
But what are the essential elements of a strong brand?
To give you an idea of what strong branding looks like, let's take a look at the five main components that make brands great.
What is a Brand and Why is it Important?
Before getting into the features of a brand, it is important to understand what a brand is and why it matters.
A brand is defined as an intangible concept that helps others identify a particular company, product, or individual. In other words, it is not something one can hold; it is a concept made up of logos, trade colors or trade dress, digital properties, personal and corporate identities, and more.
The goal of a brand is to form recognition in the eyes of someone else. A good brand helps to tell your story, share your values, and build trust. This is why a brand is so important; its visibility can help shape decision-making processes, ultimately creating awareness even in competitive marketplaces.
What Are The 5 Key Features Of A Brand?
1. A Good Brand Strategy
Nowadays, much of our time is spent online. We do our shopping on the web, search on forums for advice, and turn to social media to nurture relationships.
So, for anyone wondering what makes a company strong, a well-created online strategy should be the top of the list.
Strategy isn't just a marketing term. It's a necessary component of your branding success. And while building an online system is not much different from what it takes to do so offline, some key distinctions should be considered beforehand:
First, your target audience likely can't see your products and or research your services in the real world. That's why they build a perception of your image, authority and trust from what they read online.
Second, is your online content well written? Does your logo accurately embody your brand values?
And what about your reviews and testimonials? Are they positive and flattering, or do they bathe your business in negativity?
You have to carefully consider what your consumers see, read and hear about your brand. And you must ensure each aspect is managed carefully. 
2. Brand Authenticity
In the digital world, brands and businesses often portray themselves as something they're not. Of course, this is done in the hopes of attracting followers or making more sales.
But in a world where what you see isn't always what you get, being authentic is what really earns client loyalty and trust. 
As an entrepreneur, you might be thinking, " Let's build a shiny image and make promises now. We can deal with the fallout later." But that's as bad as you can go. Faking a promise is not something that makes a brand strong.
But what is it that really strengthens your brand? Authenticity!
Don't even think of creating a brand promise if you can't fulfill it. That's worse than not promising anything at all.
3. Commitment To Quality
A strong brand image, excellent reputation and focus on customer satisfaction are desirable traits every company wants in today's competitive environment.
But you know what else makes a brand strong? A commitment to quality!
You can't be everything to everyone. But you can pursue quality and great experiences at every opportunity.
Quality doesn't just make your customers happy. It also brings you customer referrals.
People love to tell others about the brands they like and trust. That's why, when it comes to quality, you must remain focused.
4. Strong Online Presence
Most customers research brands online before making a purchase. What's more: most expect to find your business online when they search it in Google.
Yet, that's not the only reason you must have a strong online presence.
Having a substantial digital footprint enables your brand to connect with your target audience and stay relevant. This is what makes a brand strong in 2021, especially during times of uncertainty and crisis.
A digital presence allows your business to increase brand awareness, grow and engage with customers. Still, it can also provide your brand strength through stronger credibility.
More than just building a website or blog, your digital presence covers all interactions a customer may have with your brand online. This includes social media platforms, forums, online reviews and more.
5. A Clean Online Reputation
When you search your business on Google, what results do you get? Do you find disturbing information or negative feedback damaging your image?
Having a clean online reputation is critical for maintaining a positive brand identity. Not only do excellent reviews and feedback grow trust in your business, they also help you rank higher in search results.
Working with online reputation experts can help you manage your online presence and build a better brand online. This is best done through a comprehensive online reputation management strategy.
Wondering what online reputation management services are all about? Or how they can help clean up your online presence?
The right online reputation strategy can help your brand by:
Delivering robust

internet privacy solutions

Repairing search results through search engine optimization

Building content that promotes your values and builds authority

Managing reviews and improving your review site presence

Monitoring competitor and third-party websites
Final Thoughts On What Makes A Brand Strong
Your brand is the foundation of your business online. It's what speaks to your audience and reminds customers who you are and how you can deliver solutions to their problems. 
Hopefully, the steps above will help prepare your business to compete online and give you an idea of what makes a brand strong.
But with that said, do you know what your brand stands for? Do you feel like you need a helping hand with your online presence, reputation management, or online reputation monitoring? 
Why not get in touch? We would be more than happy to share our advice and expertise.
To build a better brand online, contact our Online Reputation Experts today by calling 844-461-3632!
Updated 2/2023