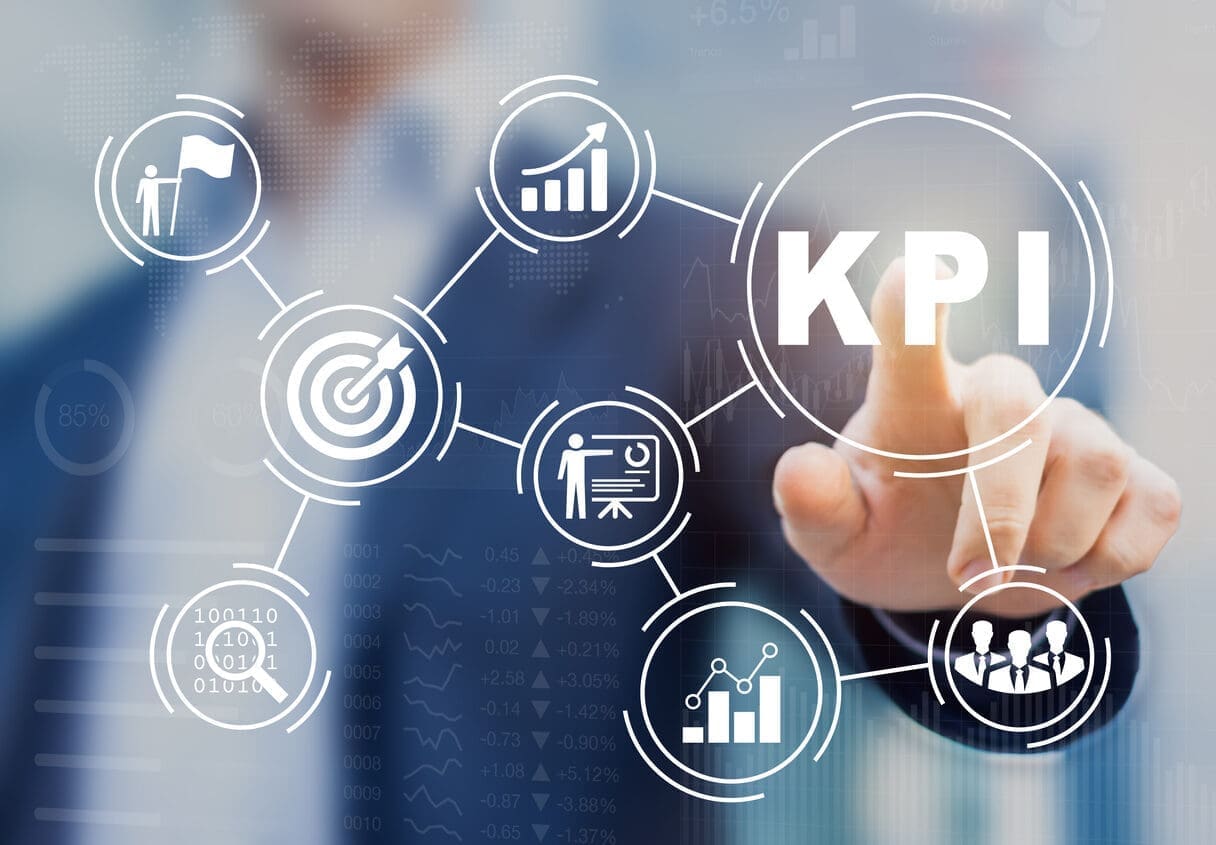 Earning a Google Seller Rating: Performance Improvements for PPC
Trust is a critical aspect of the modern business world. Consumers tend to frequent businesses that can demonstrate their trustworthiness online; this "proof" often comes in the form of positive reviews and ratings. For businesses that run pay-per-click advertising campaigns, such as on Google Ads, the Google Seller Rating has been shown to improve the reach and performance of your advertising efforts. These ratings support your positive online reputation. Our team of experts at NetReputation can help you stand out from your competitors by positioning your company as a trusted business with Seller Ratings. This guide will explore best practices for enabling and earning positive Seller Ratings.
Pay-Per-Click (PPC) Advertising with Google Ads
While pay-per-click (PPC) advertising has been in the digital marketing toolbox for many years, the introduction of Google Ads in 2018 — built on the search engine company's AdWords service from 2000 — revolutionized this powerful means of reaching new customers. A Google Ads account is an essential component of the modern digital footprint. Paid ads go far beyond free listings in influencing click through rates, translating to more sales for your company.
In Google Ads, companies bid on targeted keywords in the merchant center account, setting a maximum dollar value you are willing to pay for an ad on the platform. There are three options for setting bid values on Google Ads:
Cost-per-click — how much a company pays when a user clicks on the ad.

Cost-per-engagement — how much a company pays when a user performs a specific action on the ad, such as signing up for a newsletter, watching a video, or downloading an app.

Cost-per-mille — how much a company pays per 1000 ad impressions.
Google Ads then assigns a Quality Score from 1-10 based on performance metrics including the quality of the ad, the targeted keywords, and the landing pages the ads direct users to. Ads with a higher Quality Score are combined with bid amount to determine your Ad Rank, or the ranking position your ad will appear in on Google search results pages.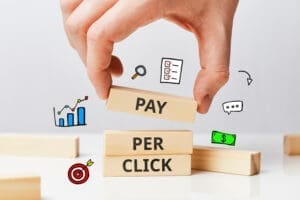 Generating Sales with Google Ad Extensions
Seller ratings ad extensions are available to maximize your ad rank. If your ad qualifies, a Google Ads extension can help improve visibility, increase ad rank, and optimize your CTR. The advanced options and tools provided by Google include both manual and automated extensions to make the process even easier.
Each manual extension can be selected from a dropdown menu, then customized within the Google merchant center. Specific automated extensions are added by Google when the search company predicts they will improve the performance of your Google ads campaigns. Not every extension is available for all business owners; different countries will have access to a selection of options for that specific country. By implementing these seller ratings ads extensions, you are taking advantage of a powerful tool that improves revenue — far surpassing the potential of third party seller rating extension promises.
Why are Online Ratings So Important?
Consumer preferences have shifted dramatically over the past decade. Today, an overwhelming number of consumers turn to the web for information about businesses before making purchasing decisions. One of the key components of this information search is online reviews and ratings. According to one study conducted by a leading digital marketing resource, 93% of customers read online reviews before making purchasing decisions. The quality of those ratings has a powerful effect on consumer spending habits. Consider:
92% of buyers are more likely to make a purchase after reading trusted Google reviews.

On average, consumers spend 31% more with businesses having excellent seller ratings and reviews.

Online visibility in organic searches is improved by as much as 7% by having customer reviews enabled.

The presence of online reviews and seller ratings builds trust between a company and its customer base. 

91% of consumers aged 18-34 trust online reviews and positive seller ratings as much or more than personal recommendations from friends and family members.

93% of consumers indicate that reviews and ratings influence purchasing decisions.
Positive seller reviews and ratings have been shown to improve revenue streams; these seller ratings signal that customers not only trust a given business but have had positive experiences with the business. 
Conversely, negative Google customer reviews or a poor Google seller rating can interfere with business growth, potentially locking your business out of new opportunities. And, with the prevalence of the Google customer reviews program, encouraging your customers to post purchase comments and seller ratings in Google can help you stand out from your competitors.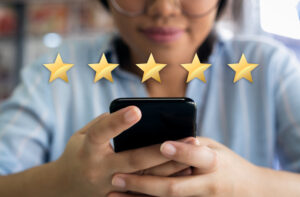 Facts About Google Customer Reviews:
Four out of five consumers have changed their minds about making a purchase with a given company when confronted by negative reviews.

94% of consumers have avoided doing business with companies based on negative reviews.

Only 13% of consumers will consider using a business that has a rating of 1-2 seller rating stars.

On average, a 3.3 star rating is the minimum that most consumers feel confident engaging with. 

A single star decrease in online ratings can lead to revenue losses of 5-9%.
Seller ratings and a substantial number of reviews help to build brand awareness, trust, and engagement between a business and its customers. All of these factors are components of a company's online reputation — the cornerstone of business success in the digital world. Seller ratings and reviews help consumers make important decisions about which companies to support and which to avoid. For many business owners, review management can be a valuable addition, allowing companies to protect their reputations while providing granular control over negative, false, or misleading consumer reviews. 
Google Seller Ratings and Pay-Per-Click Ads
If you have ever searched for a business by conducting a Google search, chances are that you have seen Google Seller Ratings. The search engine giant implemented Seller Ratings as an extension to its Google Ads service as a means of helping business owners demonstrate trustworthiness and positive customer experiences.  The seller rating is displayed in Google Ads underneath the URL as an overall rating number and stars from one to five. 
For ads that have Seller Ratings visible, click-through-rate (CTR) on the highest ranking ads is increased by 10% on average, which thereby improves the Quality Score and ranking position in search. In essence,  the seller rating makes the job of a digital marketer that much easier, offering a pathway to greater online visibility and brand awareness. 
Visibility in Google Shopping Ads
Google Shopping ads have given business owners a new lease on life. These ads are generated by the search giant based on a variety of factors, including product ratings, activity on review sites, and the unique reviews customers leave on Google itself. With enough reviews and with the right attributes to the seller's campaign, visibility in Google shopping listings can drive business growth.
When customers type queries into the Google search bar, they are given an extensive list of options. Customers may choose to view the homepage URL of the company, browse images, or go directly to shopping listings. This Google led shopping research has powerful ramifications, influencing customer behavior. The seller rating is an integral part of the shopping experience for most consumers within the Shopping platform and across a company's online footprint.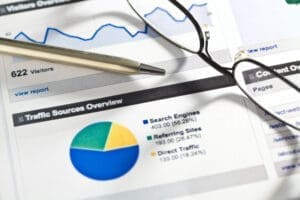 Tips for Earning Google Seller Ratings
Google Seller Ratings is an automated extension to Google Ads, and as such may not always display as part of a company's ad. Companies have little, if any, control over setting them up or whether or not they appear. However, there are several tips for increasing the likelihood they will display — providing the business-growth benefits that support your PPC campaigns.
First, how can a company get  Seller Ratings? There are two primary factors that Google uses to create and display the ratings:
The average review score must be 3.5/5 or above.

A minimum of 100 reviews in the last 12 months to be eligible for ratings. The number of reviews is set by Google to weed out companies that may try to artificially boost product reviews or consumer reviews using third party review sites.
Typically, companies encourage their customers to leave positive reviews by offering incentives, such as discount codes, coupons, or gift cards. This incentive practice can work well — but only on other PPC platforms. As of August 2020, Google Ads disallowed the financial incentive practice. Business owners may still invite customers to leave reviews, but not by providing any incentives of monetary value. The best way to encourage positive reviews is by providing superior services, experiences, and products. 
Businesses seeking to earn and display Google Seller Ratings on their PPC ads must be aware of several other factors, including:
Pages must be public, discoverable by search engines, and have all reviews shown to be eligible for Google Seller Ratings.

Customers must have completed reviews within 90 days of an invitation by the business.

Businesses cannot remove or moderate reviews either from current or previous review providers.

Listings must only provide reviews collected through current review platforms and only those eligible for submission to Google's feed.
Regarding the moderation or deletion of submitted reviews, any reviews that are flagged on the current review platform may be removed if the reviews are inappropriate, contain violent or hateful content, or are off-topic. 
By maintaining a better-than-average review score and by encouraging customers to leave reviews, businesses can tap into the potential offered by Google Seller Ratings. These displayed ratings can improve CTRs and help to drive traffic to your site, increasing your online visibility and reinforcing your online reputation. 
Seller Ratings Success with NetReputation
Google Seller Ratings are a great way to improve your online visibility, helping your company stand out from the competition. Ready to enable and earn these important Seller Ratings? NetReputation can help. Our team is composed of online reputation management and digital marketing professionals armed with the latest tools and strategies for improving your visibility in search. With our help, you can optimize your listings to earn Google Seller Ratings, boosting trust with your customer base. Simply click our online contact form or dial 844-461-3632 to speak with one of our representatives.