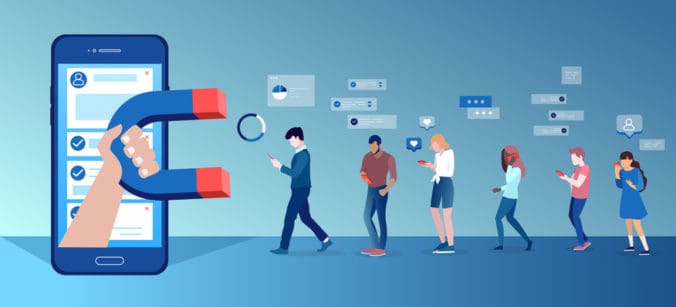 Wondering "how do I manage my Google reviews?" Having a great Google review management strategy is very important. They act as an icebreaker to help you make a positive impression on prospective customers.
On the other hand, they can also act as deal-breaker. Bad reviews negatively influence a shopper's final purchasing decision. So, the question is, what signals are you are online review sending to future customers?
In this article, will discuss how to maximize your reputation management google reviews by responding to negative reviews and removing irrelevant ones, among other strategies.
Why 
Managing Google Reviews

is So Important

When managing your online reputation, it's important to present a positive business and brand identity. This refers to everywhere that you engage with current and future customers online, including social media, websites, and business directories.

Platforms that solicit reviews aggregate responses from customers and display them for shoppers and browsers to review. Typically, the ratings range between one and five stars. Getting a higher rating can drive more business and traffic your way.

Unfortunately, low ratings have a damaging impact. Without nurturing your online reputation, you can end up with fewer visitors and customers, which will drive down your revenue. Therefore, it's super important to manage your Google page ranking by keeping down bad reviews and increasing positive ones.

Fixing a negative online reputation can take some work, but it's not impossible. Always remember that negative experiences stick in customers' minds. However, if you address customer concerns immediately, that can help mitigate a bad review.
Understanding the Impact of Effective
Google Review Management Services
It's worthwhile to invest significant marketing dollars to strengthen your Google reviews. First, make sure to list your business on Google Maps and Google My Business. Each of these platforms carries a rating that browsers can see.
Many shoppers use these ratings to weed out potential companies to do business with. As part of your reputation management Google reviews strategy, you should frequently review what customers are saying about your products and services.
Here's how it works. A potential customer looks for specific products in their area. Google and Google Maps show nearby businesses. They also show the scores associated with each of the businesses.
Say you have a four-star average Google review. It may compare favorably with competitors in the area. However, five-star ratings make your business stand out. That helps ensure that a fair share of browsers will end up on your doorstep.
As you can see, when it comes to Google review management, close enough is not good enough.
What Does Google Say About Google Reviews?
Google offers advice on improving your reputation management Google reviews approach. Best practices include requesting reviews from current and potential customers through a short URL that includes your company name.
Here are some additional ways to encourage customers to leave reviews:
Verify your business so that you appear on local Search, Maps, and additional Google services. Note that Google only allows verified businesses to respond to positive or negative reviews.
Remind customers that you would like them to leave a review. You can mention to customers how easy it is to leave a review using their computer or mobile device. Creating a link that makes it easier will help generate more reviews.
Respond to reviews to show authenticity and generate trust. Customers notice when businesses respond to complaints and praise alike.
Avoid offering incentives to customers who leave reviews. Honest and unbiased reviews sound more genuine and garner a positive response.
Important Google Review Management Concepts
With an effective plan to manage your Google reviews, your business can improve in a number of ways.
1. Use Positive Google Reviews to Win More Customers
Here are three ways the right reputation management Google reviews strategy can attract more customers or clients:
Imagine a business that has 500 reviews, most of which are favorable. The number of reviews makes a bigger impact than just having a few good scores. Sending review request emails makes it easy for customers to rate your business in seconds.
Respond to every review whether it's positive or negative. It's not always fun dealing with disgruntled customers. However, you may just win them over and turn them into a repeat customer.
Read your reviews frequently. You cannot manage your online reputation without knowing what customers think about you and how they express that in Google reviews.
Additionally, reviewing reputation management Google reviews each month can help you correct any issues with your products and services.
2. Turn Your Customers into Your Biggest Promoters
Although your Google reviews start out on Google, encourage your customers to share your 5-star reviews. Hearing great things about your company often goes over better on social media and through word of mouth than regular marketing channels.
Using an online reputation management system can make it easier to access and manage your Google reviews. Companies like Net Reputation offer a number of services to put your business on track when it comes to happy customers and great reviews.
3. Achieve More Organic Growth
There is a huge advantage to having customers leave trustworthy reviews. Shoppers can spot authentic reviews from real customers, and they can equally identify false statements. Therefore, it's crucial to encourage real customers delighted with your products and services to express that by leaving an online review.
We live in the trust economy. This means that whether people buy something from you off of Amazon or land on your page through a search, they read the reviews first. So, this is one of the most important aspects of managing your online reputation.
When it comes to the online world, reviews represent word of mouth. When you produce a happy customer, others will hear about it. At the same time, customers who have a negative experience with your brand will let the world know.
How to Manage Negative Google Reviews
Business owners might assume a negative Google review is a done deal with no remedy. These negative reviews can drag down your star rating and deter customers from contacting your company.
However, there are some steps you can take to manage negative Google Reviews.
1. Remove Negative Google Reviews
Did you know that you can remove content from Google? Fortunately, it can be easy to remove negative reviews.
You can contact the online giant to remove content from Google. However, there are rules to follow in order to get the results you're looking for.
Contact the person who left the bad review. If you can negotiate a solution, the user can change their response and leave you a positive review. This is a great way to prevent one bad experience from tanking your business.
No matter whether you have a positive or negative review, respond right away. Someone who isn't satisfied with your product can quickly spread the word and hurt your business. Therefore, it's important to respond as soon as possible.
Rectify the problem. Sometimes, a bad review isn't about your company or your product. The customer may have just had a bad day. Unfortunately, they can hurt you just as much as someone with a legitimate grievance. Therefore, respond diplomatically to these types of reviews.
2. Respond to Negative Google Reviews
There are a few things to keep in mind when responding to negative reviews. First, admit your mistakes. Even if the customer isn't telling the whole story, it's important to right any wrongs and to appear proactive in your responses.
Avoid making excuses at all costs. If the customer's feedback represents a legitimate grievance, do your best to change their mind and provide a workable resolution.
Often, a client will realize they were having a bad day and change their rating when you respond to them positively.
3. Manage Your Negative Google Reviews
Flagging fraudulent reviews can help avoid nasty comments that don't properly reflect the level of service provided. At the same time, turning bad reviews into good ones does as much for your reputation as getting a bad review removed. As such, working with a Google review manager can make your life and business better.
What can you do if someone left a bad review without using your products or services? There are three ways to handle this situation with tact:
Apologize for the user's dissatisfaction and state publicly that you can't find them in your records.
Provide contact information to help resolve their complaint.
Report fraudulent reviews to Google.
Ignoring a bad review or responding in kind does your business and brand no good. Therefore, think carefully before you respond to disgruntled users or fraudulent reviews.
It may seem overwhelming when you first begin to optimize your online reputation management. However, you will soon notice the difference in your bottom line. Partnering with a reputable reputation management company can make the process easier and more productive.
Need Help Managing Your Reviews? Hire Google Review Management Services
If you need assistance managing your Google reviews, NetReputation offers Google review management services that can help. In fact, we have reputation management services for businesses and individuals. We have helped thousands of businesses just like yours improve their online reputation and increase their revenue. Let us know how we can help you.
Contact us online or call us at 844-461-3632 to receive a free quote or to discuss your Google review management for your business.