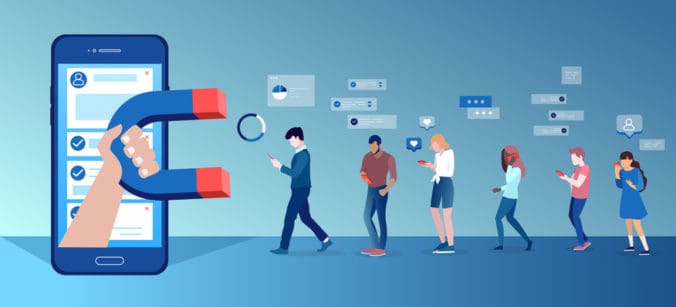 Wondering "how do I manage my Google reviews?" Having a great Google review management strategy is very important. They act as an icebreaker to help you make a positive impression on prospective customers.
On the other hand, they can also act as deal-breaker. Bad reviews negatively influence a shopper's final purchasing decision. So, the question is, what signals are you are online review sending to future customers?
In this article, will discuss how to maximize your reputation management google reviews by responding to negative reviews and removing irrelevant ones, among other strategies.
Why 
Managing Google Reviews

is So Important

When managing your online reputation, it's important to present a positive business and brand identity. This refers to everywhere that you engage with current and future customers online, including social media, websites, and business directories.

Platforms that solicit reviews aggregate responses from customers and display them for shoppers and browsers to review. Typically, the ratings range between one and five stars. Getting a higher rating can drive more business and traffic your way.

Unfortunately, low ratings have a damaging impact. Without nurturing your online reputation, you can end up with fewer visitors and customers, which will drive down your revenue. Therefore, it's super important to manage your Google page ranking by keeping down bad reviews and increasing positive ones.

Fixing a negative online reputation can take some work, but it's not impossible. Always remember that negative experiences stick in customers' minds. However, if you address customer concerns immediately, that can help mitigate a bad review.
Understanding the Impact of Effective
Google Review Management Services
It's worthwhile to invest significant marketing dollars to strengthen your Google reviews. First, make sure to list your business on Google Maps and Google My Business. Each of these platforms carries a rating that browsers can see.
Many shoppers use these ratings to weed out potential companies to do business with. As part of your reputation management Google reviews strategy, you should frequently review what customers are saying about your products and services.
Here's how it works. A potential customer looks for specific products in their area. Google and Google Maps show nearby businesses. They also show the scores associated with each of the businesses.
Say you have a four-star average Google review. It may compare favorably with competitors in the area. However, five-star ratings make your business stand out. That helps ensure that a fair share of browsers will end up on your doorstep.
As you can see, when it comes to Google review management, close enough is not good enough.
What Does Google Say About Google Reviews?
Google offers advice on improving your reputation management Google reviews approach. Best practices include requesting reviews from current and potential customers through a short URL that includes your company name.
Here are some additional ways to encourage customers to leave reviews:
Verify your business so that you appear on local Search, Maps, and additional Google services. Note that Google only allows verified businesses to respond to positive or negative reviews.
Remind customers that you would like them to leave a review. You can mention to customers how easy it is to leave a review using their computer or mobile device. Creating a link that makes it easier will help generate more reviews.
Respond to reviews to show authenticity and generate trust. Customers notice when businesses respond to complaints and praise alike.
Avoid offering incentives to customers who leave reviews. Honest and unbiased reviews sound more genuine and garner a positive response.
Getting Started with Google Review Management: Google My Business
Google My Business (GMB) is a free service available to local business owners. With a Google account and a few steps, business owners can claim a listing on the platform, helping them to stand out in local search. In November 2021, Google officially changed the name to Google Business Profile (GBP).
GMB listings provide search users with an array of business information in search results, including:
Business name
The business profile
Name, address, and phone numbers (NAP) of the business
Service offerings
Business hours of operation
Consumer reviews
This information is critical in helping people in your local area find your business. It has been shown that business owners who claim a GMB business profile gain significant advantages, helping them to increase revenue and to attract new customers.
An added benefit of Google My Business/Google Business Profile is that it turns on Google reviews for your business, linking those reviews directly to your profile and providing greater visibility in online searches.
Optimizing the Google Business Listing
To get the most out of the GMB platform, business owners must optimize their listings in the Google business dashboard. The business dashboard provides a range of tools and tips for sharing your business information with others. This optimization improves local SEO as well as helping your company appear on Google Maps.
NetReputation's team of Google My Business optimization experts are skilled at creating business listings with local SEO in mind. Optimization of your Google My Business listing can include:
Claiming the free GMB listing for your business by creating or managing your business account.
Filling out the fields in the business listing, including business name, type of business, and details about your company's history.
Identifying critical business information to assist customers in contacting you. This NAP (Name, Address, Phone Number) is optimized by matching it with the information available on your website and social media profiles. Your
Adding details about the products and/or services your company provides.
Selecting appropriate categories for your local business.
Enabling Google customer reviews to encourage engagement with existing and new customers.
Once the GMB business profile is completed and optimized, your company can stand out in local search. The benefit of this is that it makes it much easier for customers to find you and directs increased search traffic to your business website.
Standing Out in Google Search Results: The Local Pack
When business owners use NetReputation's Google My Business optimization services, we take the effort out of managing Google and its dashboard tools. This service improves your online visibility, giving you the ability to stand out in Google search results.
When the GMB business listing is optimized and launched, your business has a great chance of appearing in Google's Local Pack. Sometimes referred to as the "3-Pack", this is a set of search results drawn from the Google My Business directory. These business listings appear at the top of a given search results page. The Local Pack includes a map of the local area and a link to a tool called "More Places".
Ranking factors for the 3 Pack include:
Relevance of a given business to a user search query
Physical distance of the business from the person searching for information
Prominence of the business, including the number of mentions in Google reviews and on third-party review sites
Listings in local business directories
Links to the company's website or other web properties
If you are a small business owner, you can't afford to skip out on the power of GMB and local optimization. NetReputation can provide you with a competitive advantage, helping you to stand out in your market space with a robust online presence.
What is Local SEO?
Search engine optimization (SEO) is an integral part of the modern digital marketing strategy. SEO is the practice of using on- and off-page factors to improve visibility in search results, helping customers to find information about you or your business quickly. Local SEO focuses on optimizing your web presence for local users, such as those who are searching for a Google Maps listing, Google Places, or local company listings.
As shown in the section above, your NAP (name, address, phone number) is the foundation of visibility in local search results and is the core of local citations on Google as well as on third-party business directories.
Google reviews are part of local SEO, signaling to Google's search algorithm that your company is a trustworthy resource in your community. Every Google review is another chance to improve your rankings in online search. Here, a Google listing that includes more reviews can stand out in local search, especially in Google Maps, driving more customers to your door.
Important Google Review Management Concepts
With an effective plan to manage your Google reviews, your business can improve in a number of ways.
1. Use Positive Google Reviews to Win More Customers
Here are three ways the right reputation management Google reviews strategy can attract more customers or clients:
Imagine a business that has 500 reviews, most of which are favorable. The number of reviews makes a bigger impact than just having a few good scores. Sending review request emails makes it easy for customers to rate your business in seconds.
Respond to every review whether it's positive or negative. It's not always fun dealing with disgruntled customers. However, you may just win them over and turn them into a repeat customer.
Read your reviews frequently. You cannot manage your online reputation without knowing what customers think about you and how they express that in Google reviews.
Additionally, reviewing reputation management Google reviews each month can help you correct any issues with your products and services.
2. Turn Your Customers into Your Biggest Promoters
Although your Google reviews start out on Google, encourage your customers to share your 5-star reviews. Hearing great things about your company often goes over better on social media and through word of mouth than regular marketing channels.
Using an online reputation management system can make it easier to access and manage your Google reviews. Companies like Net Reputation offer a number of services to put your business on track when it comes to happy customers and great reviews.
3. Achieve More Organic Growth
There is a huge advantage to having customers leave trustworthy reviews. Shoppers can spot authentic reviews from real customers, and they can equally identify false statements. Therefore, it's crucial to encourage real customers delighted with your products and services to express that by leaving an online review.
We live in the trust economy. This means that whether people buy something from you off of Amazon or land on your page through a search, they read the reviews first. So, this is one of the most important aspects of managing your online reputation.
When it comes to the online world, reviews represent word of mouth. When you produce a happy customer, others will hear about it. At the same time, customers who have a negative experience with your brand will let the world know.
How to Manage Negative Google Reviews
Business owners might assume a negative Google review is a done deal with no remedy. These negative reviews can drag down your star rating and deter customers from contacting your company.
However, there are some steps you can take to manage negative Google Reviews.
1. Remove Negative Google Reviews
Did you know that you can remove content from Google? Fortunately, it can be easy to remove negative reviews.
You can contact the online giant to remove content from Google. However, there are rules to follow in order to get the results you're looking for.
Contact the person who left the bad review. If you can negotiate a solution, the user can change their response and leave you a positive review. This is a great way to prevent one bad experience from tanking your business.
No matter whether you have a positive or negative review, respond right away. Someone who isn't satisfied with your product can quickly spread the word and hurt your business. Therefore, it's important to respond as soon as possible.
Rectify the problem. Sometimes, a bad review isn't about your company or your product. The customer may have just had a bad day. Unfortunately, they can hurt you just as much as someone with a legitimate grievance. Therefore, respond diplomatically to these types of reviews.
2. Respond to Negative Google Reviews
There are a few things to keep in mind when responding to negative reviews. First, admit your mistakes. Even if the customer isn't telling the whole story, it's important to right any wrongs and to appear proactive in your responses.
Avoid making excuses at all costs. If the customer's feedback represents a legitimate grievance, do your best to change their mind and provide a workable resolution.
Often, a client will realize they were having a bad day and change their rating when you respond to them positively.
3. Manage Your Negative Google Reviews
Flagging fraudulent reviews can help avoid nasty comments that don't properly reflect the level of service provided. At the same time, turning bad reviews into good ones does as much for your reputation as getting a bad review removed. As such, working with a Google review manager can make your life and business better.
What can you do if someone left a bad review without using your products or services? There are three ways to handle this situation with tact:
Apologize for the user's dissatisfaction and state publicly that you can't find them in your records.
Provide contact information to help resolve their complaint.
Report fraudulent reviews to Google.
Ignoring a bad review or responding in kind does your business and brand no good. Therefore, think carefully before you respond to disgruntled users or fraudulent reviews.
4. Identifying and Flagging False or Defamatory Google Reviews
Google My Business profiles can be a challenge, particularly when anyone can come onto the platform and post a review without verification. There are few controls to protect business owners, so when someone wants to start trouble, he or she can easily create a negative review based on false or defamatory information.
Thankfully, the Google My Business platform allows company owners to flag these false reviews for removal. In the review process, Google business owners make their claim. Google then verifies the business name and business account by sending a verification code to the contact information listed in the Google My Business profile. This verification process ensures that you are the owner of the profile. Finally, defamatory posts in the review section are removed.
It may seem overwhelming when you first begin to optimize your online reputation management. However, you will soon notice the difference in your bottom line. Partnering with a reputable reputation management company can make the process easier and more productive.
Managing Your Google Reviews in the Local Business Dashboard
Google reviews are valuable for business owners. And, these reviews are available 24 hours a day from anywhere in the world. Mobile users can post reviews based on their experiences using the Google mobile app, while desktop users also have access to the review page for any given business with a Google My Business listing.
Getting more reviews is only one part of the equation. How you manage existing reviews is another. It is all but inevitable that you will earn a bad review, no matter how hard to try to satisfy every customer. How you respond to that bad review can actually attract customers and even encourage those customers to share their own experiences with your business online.
Every review, both positive and negative, is a learning experience. These online reviews help you to understand what you're doing right or areas you need to improve. Taking negative reviews and turning them into positive experiences can be done by:
Owning up to your mistakes.
Responding quickly to any negative Google review.
Offering to make a situation right whenever someone posts an unfavorable review.
Thanking customers for taking the time to post reviews.
When you take the time to respond to any review, you signal to your potential customers that you value them. By applying the tips above, you can get more Google reviews that help others make critical purchasing decisions.
Need Help Managing Your Reviews? Hire Google Review Management Services
If you need assistance managing your Google reviews, NetReputation offers Google review management services that can help. In fact, we have reputation management services for businesses and individuals. We have helped thousands of businesses just like yours improve their online reputation and increase their revenue. Let us know how we can help you.
Contact us online or call us at 844-461-3632 to receive a free quote or to discuss your Google review management for your business.