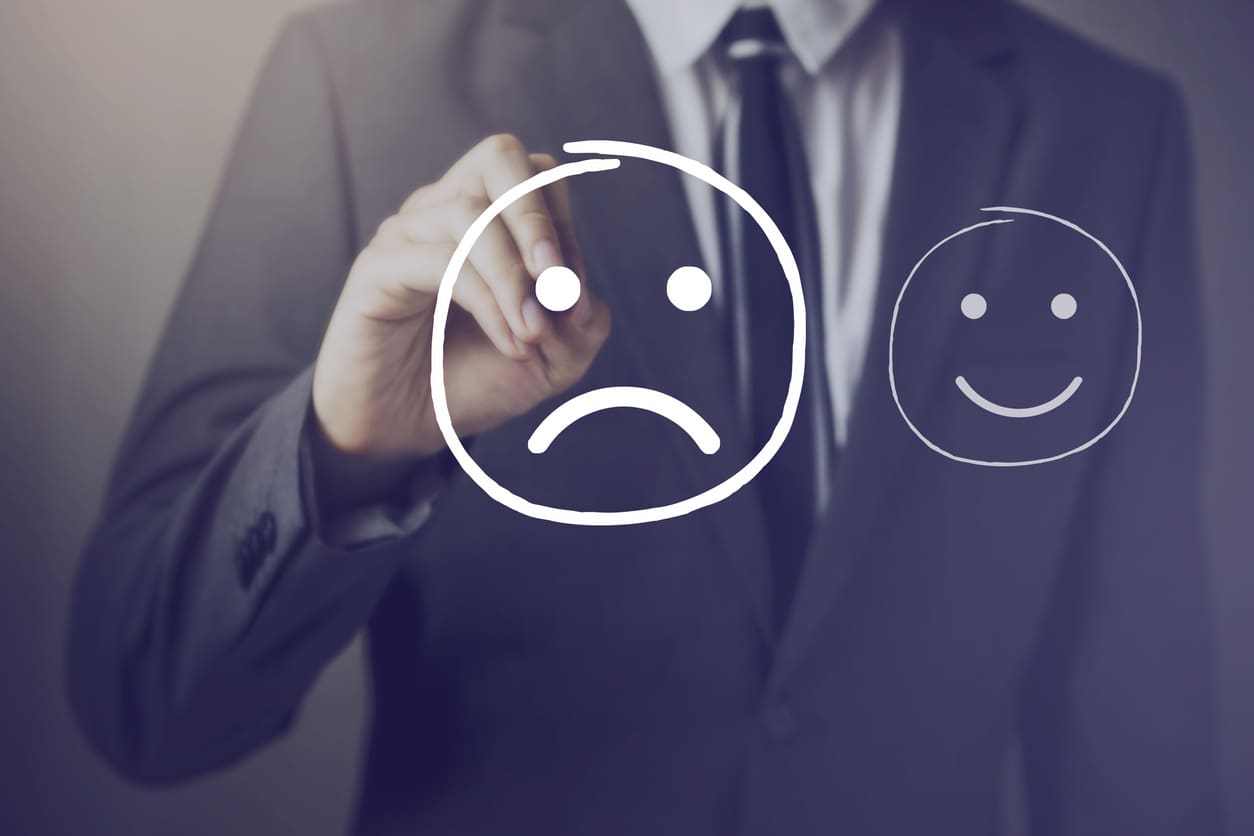 With dozens of review sites like Google and Yelp devoted to providing individuals the chance to give their feedback on any particular product or business, knowing how to remove a negative review can be a valuable asset. Of course, companies that remove bad reviews like NetReputation can always provide this service. But why should you remove negative reviews about your business?
Let's face it, reviews about your company are critical. So critical, in fact, that one negative review can tarnish your company's reputation permanently. Therefore it is important to establish a positive internet reputation and promptly respond to customer feedback and reviews, which could potentially ruin your business.
However, responding to a one-star review may not be enough to undo the damage. The best way is to remove each bad review and outweigh it with several positive ones.
Unfortunately, the process to remove a negative online review can be a time-consuming and confusing one. In many cases, hiring a professional review manager can produce the results you desire, allowing you to focus on your business itself.
NetReputation's team of review management experts can help you protect your online reputation. With our negative reviews removal services, we combat the false reviews and unflattering ratings that can damage your business prospects. Our team can give you the tools to better control what others are saying about you online.
How Negative Reviews Affect Your Online Reputation
It should come as no surprise that negative reviews can dramatically affect how you or your business is perceived. Negative reviews may appear in the top search results on Google or Bing; unfortunately, this visibility means that potential customers are more likely to see unflattering customer comments and poor reviews.
If negative ratings or remarks surface on Google, it may feel like a personal attack. Nevertheless, while it's never fun to be criticized online, it is crucial to recognize that other than getting rid of them, by responding to bad reviews you can end up transforming something bad into something positive.
In fact, taking the time to respond to any review, both positive and negative, can help to reframe the conversation. In the case of negative Yelp reviews, people who post these reviews appreciate when a business owner responds. Responding to a negative review gives you the opportunity to rebuild trust, which is a critical component of your online reputation. In a real sense, review responses online are an extension of your online reputation management efforts.
The Impact of Negative Reviews on Your Business Reputation
As the owner of a business, your web presence is comprised of many factors, each influencing how your company is perceived on the internet. This perception helps to guide consumers with their purchasing decisions.
When negative feedback and negative content about your company can be found in Google searches, the reputation of your business is at risk. To put that into perspective, it is valuable to remember that most consumers turn to the web to learn about companies before deciding to do business. Negative reviews have a powerful effect on those decisions. Consider these statistics:
94% of consumers indicate that negative reviews have convinced them to avoid a particular business.
When just one negative review is posted, as many as 22% of consumers will consider shopping elsewhere.
If three or more bad reviews are visible in search results, the potential business loss jumps to over 55%.
Only about 13% of all consumers will consider doing business with a company displaying a 1 or 2 star review.
In simple terms, negative information stands between you and business growth. If negative search results are cutting into the quality of your online presence, online reputation management is a valuable solution.
Think about your own experiences as a consumer. Chances are you turned to Google to research businesses in your area before making purchasing decisions. The last time you looked up a company, did you read online reviews? If so, what did those reviews tell you about the business in question — did the business seem trustworthy or were negative consumer sentiments part of the picture?
It cannot be overstated that positive online reviews build trust, while negative online reviews can erode that trust. With enough negative reviews on Google or Yelp, your chance of missing out on new customers increases dramatically — potentially damaging your revenue and your reputation.
Risks Associated with Negative Online Reviews
There are three major risks or consequences associated with having negative online reviews about your business. Let's explore each of them in more detail below.
1: Bad Reviews That Are Not Removed Can Appear On Other Sites
Bad news travels fast. A negative comment someone publishes on Yelp may suddenly be published on several other review sites, including Google Reviews, or even your company's social media pages. And if the reviewer has many Facebook friends, all those friends might see the post too. This can easily cause you to lose current or potential customers quickly.
If a customer's negative review is based not on a real experience, but on his or her perception of being discriminated against, it can easily become headline news. And don't think that we haven't seen it before!
Someone posts details on Facebook about a discrimination experience and the post ends up in the local news media. Then comes a reporter who wants specific details of the incident, and decides to interview the unhappy customer who may be all too willing to publicly humiliate your company.
Thus, it is of paramount importance to respond and remove negative reviews on Facebook from everywhere, before things get out of hand.
2: You Could Lose Customers — Quickly
People tend to choose a company's services or products based on review websites. One fake negative review can cause a chain reaction, and you could lose customers fast. That's why it's important to remove negative product reviews when the opportunity arises.
For example, let's say you own a pizzeria. You receive one negative review on Yelp regarding your food or customer service. Many yelpers generally use the mobile app to find restaurants and rely on reviews when it comes to where to order food. So it's obvious that if yelpers see the negative review before it gets removed, they will likely pass on your establishment.
A perfect example of this is Ripoff Report (RoR). With millions of records, and high domain authority this review platform can easily shut a small business down.
If you are struggling with a negative article on RoR, contact us today for a Ripoff Report removal.
3: You Could See More Negative Reviews
When one person writes a negative review, others generally follow suit. That's because seeing negative testimonials posted makes people feel more comfortable about sharing similar experiences. Not to mention many of these unpleasant posts can also be fake or fraudulent reviews or even personal attacks on your image. Fake reviews are the scourge of online review platforms, including Google, Yelp, and other popular review sites. Although each of these sites have protections in place to help prevent the posting of fraudulent, fake, or defamatory review content, they are not foolproof.
You cannot prevent any of these from happening, but you can be diligent about spotting false or unflattering reviews and responding to customers promptly or removing them if that's what you consider best.
How A Negative Review Removal Service Can Save Your Business
Most business owners don't understand why they should be worried about the opinion of online customers. But with nine out of ten reviewers using an alias to leave a review, many are left scratching their heads as to how they can amend the situation.
The Internet can be an unfriendly place, filled with individuals who have nothing better to do than slander others. Some business owners believe that nobody will take fake reviews posted seriously and thus don't struggle too much with personal reputation repair or with negative review removal. But as many studies have shown, people believe online reviews more than a personal recommendation from a close friend or family member, with 79% of consumers trusting online reviews as much as personal recommendations.
This research has also revealed a number of other reasons why online reviews are so necessary, by focusing on how many people read them, and on how much can a fake, negative review influence purchasing decisions. Furthermore, the results showed that the level at which a potential customer trusts online reviews is much greater than what it was a few years ago. As many as 94% of consumers trust online reviews as much or more than personal recommendations by friends and family. 
Basically, online reviews are your chance to create a first impression. And since they say you never get a second opportunity to make a first impression right, a negative review removal service can be your golden ticket to a 5-star online reputation score.
Review management consists of evaluating the current ratings your business has on review sites, including Google, Yelp, TrustPilot, and the Better Business Bureau. Then, reputation management professionals craft strategies to help you get more positive reviews, respond to reviews, and carefully monitor review platforms to identify emerging trends or potential problems.
Online Reputation Management: Responding to Negative Reviews
Usually, when people criticize companies on review sites, they do so because they want to be heard. Thus, the most detrimental thing you can do is neglect them.
Ignoring unfavorable reviews and comments suggests to both the individual who posted the negative content — and to the potential consumers reading it — that you don't care about them or their encounters with your brand. That's why we recommend that you make sure always to try and reply suitably and sensitively, both on social media and to Google reviews, as this is the best way to shift a negative into something positive.
Research has shown that even a simplistic response can change negative comments into positive reviews in 33% of cases.
Tips for responding to bad reviews include:
Maintaining a professional tone.
Owning up to any mistakes you or your employees made.
Offering to make things right.
Thanking reviewers for providing valuable feedback.
The most important tip, however, is timeliness. Don't wait to post your responses — do it quickly to let customers know you take their concerns seriously.
Components of Online Reputation Management
Review management and monitoring are important aspects of the modern digital environment for company owners. With so many people turning to Google search to learn about businesses before making purchasing decisions, a single unflattering review can keep customers away from your door or push them to other companies that you compete with.
These management and monitoring strategies are typically part of a more comprehensive online reputation management campaign (ORM). In ORM, reputation specialists use several strategies, including:
Content creation — developing positive content that pushes negative items down in online searches.
Building web properties, including social media profiles, blogs, websites, and business directory listings.
Reputation monitoring to identify emerging reputation threats before they can cause damage.
Net Reputation and its team of experienced reputation professionals have helped thousands of people manage reviews, repair reputations, and build brand awareness.
How Do I Remove A Negative Review On Google?
Any bad review must be discussed to see if it can be removed. A great start to this process is to conduct a Google search on your business listing, as well as any important industry-related keywords that consumers may search for.
Have you ever Googled yourself? 
If you've ever examined your search results, you may have encountered a range of disturbances. But you're not the only one. 90% of adults in the United States claim that their search results do not look good.
By Googling yourself or your business, you have the chance to observe what Google reviews appear about you online and see which are the most concerning among them. 
Remember that if you can see the negative reviews, so can your clients or your potential customers. The higher the position of the review, the more possible it is that it will be viewed by others too.
It is necessary to recognize that people will judge you based on the information they see about you online, 99% of the time. Consequently enough, you must ensure that what they discover is always positive, and rarely, if at all, bad.
Before you choose to take action and use a negative review removal service, you want to take the opportunity to genuinely read each one of the reviews and determine what is going on. Perhaps people have a legitimate complaint or accusation and are informing you of something that you need to hear or have been too busy to notice. 
Or maybe they are addressing difficulties that you should have fixed some time ago. 
It can also be a combined attack against you by a disgruntled ex-employee or even by your competition. Regardless, it is time to start working towards a sustainable negative reviews removal solution.
How To Turn Negative Reviews Into Positive Ones
"How do you remove a negative review?", "Can I remove a bad review on Google?" or "How do I remove a bad review on Yelp?" are three of the questions that preoccupy business owners the most. But other than knowing how to remove a negative review, knowing how to turn it into a positive one is probably even more important.
The fundamental idea behind this is that you have to acknowledge any disgruntled customers and do it as quickly as possible. The faster you are able to discuss things, the more flexible their position will become. Assure that you have all the appropriate data on hand, and begin by amending any misunderstanding that exists. Make sure to leave a personal response, as that gives consumers the confidence you are engaged with them.
To do this, the first step is to ask relevant questions. This also provides a chance to genuinely learn from the situation so that you can prevent any form of future brand crises down the road. Your questions should be open-ended, allowing consumers to effectively communicate what they truly think and want from your business. If something isn't transparent in your mind, as a business owner, you must ask for clarification.
The next step is to recognize that the customer is always correct. Even if they are wrong on the grounds of their poor review, their beliefs are true to them; therefore, you must take responsibility, even when you're not at fault.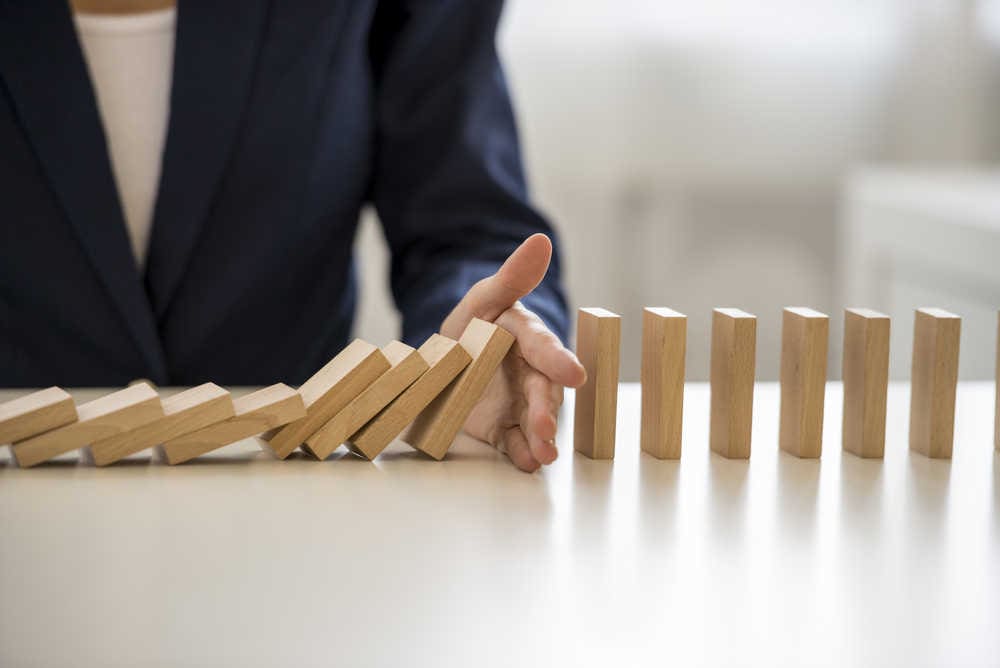 Customers anticipate businesses to be liable for what they do and what their employees say. Hence, you should not ignore the situation, remove the negative content from Google search or put the blame elsewhere, but immediately recognize that you could have performed much better. Unfavorable reviews are a learning opportunity, pointing to areas of your business that can be improved. Smart owners know that even if reviews are less than favorable, they provide critical feedback for making your operation run more smoothly.
Doing so will give you the biggest opportunity of converting a disgruntled customer into someone who may return to your business if the situation was amended properly.
How to Remove Negative Online Reviews
Even under the best of circumstances, most companies will face unflattering ratings or less-than-favorable reviews at some point. The internet can be a challenging place to do business; consumers have a wide range of tools and platforms on which to share their experiences. Third-party review sites like Yelp and TrustPilot have become extremely popular and feature prominently in Google search results.
To remove negative reviews, you first have to understand that not all review platforms will agree to take those reviews down unless you can prove they are false. For third-party sites that have contact information posted, you can request that reviews be removed. Site owners are under no obligation to agree, but this tactic is worth a try.
If that doesn't work, a reputation management company like NetReputation can help. Our team of removal experts works closely with each client. More importantly, we have been successful in removing the reviews that harm individual or company reputations.
How Can I Remove Fake Reviews?
A growing concern for owners of businesses is the proliferation of false reviews posted by people who did not even visit the business in question. In some cases, these fake reviews share false, misleading, or defamatory content. Any time this occurs, negative content will often appear in an online search about your business.
Luckily, false reviews are easier to deal with. Most review platforms give businesses the ability to flag these reviews for removal. In other cases, filing a takedown request with the site owners works to get these reviews taken down.
Facts About Negative Reviews
Studies show that for every complaint that is left about you online, eight other customers who may have felt the same way are keeping quiet.
This is additional confirmation that your clients just want to be understood. So when you approach the matter, you are also addressing all those people who did not take the time to complain. If the complaint is not valid, you can furthermore attempt to make them feel better. Manageable things such as giving a refund or better yet, a discount on a later purchase would suffice.
Do you know your removal choices? Discover how to remove a negative online review and improve your online reputation score like a professional.
Negative Reviews Removal Tips 
Over the past decade, our online reputation management team has devised the perfect service for online negative reviews removal.
"Can I remove a bad review on Facebook?" or "How can I replace negative reviews on Google with positive ones" are two of the questions people ask us most often.
To make it easier for everyone interested, here is our four-step approach to help you remove bad Google reviews. Feel free to try these methods yourself before you contact us directly for assistance:
Discover if there is anything you can do to fix the most common and legitimate complaints. Do not permit individuals to become rude or offensive, but

make sure

that you do resolve their actual issues.

Remove reviews

that are fraudulent or any reviews that are derogatory or slanderous, if that's possible.

Be careful not to delete genuine complaints

, as this may potentially anger the reviewers and make them post their reviews on numerous platforms and

review site

s.

Reply to all real

comments whether they are

good reviews

or negative, while being professional and polite.

The

best way

to conquer negative reviews is by filling the Internet with positive content about yourself or your business.
Once you understand that a negative Google review or a bad feedback on sites like Yelp can cause harm to your reputation, call a reputation management company.  
Our online reputation experts here at NetReputation will offer their professional service to help you with negative reviews removal and the suppression of articles that damage you or your company's name. They will help you restore your reputation and take back control of your web presence. All solutions are 100% guaranteed!
Negative Review Outcomes
In summation, before you remove negative reviews, you should try and learn from what has happened in the past. This is perhaps the most positive thing that can come out of a bad review – knowing what you can do today or tomorrow to prevent any harm towards your business's performance.
This is an opportunity for you to prove to the world that you're ready to improve and delighted to listen to your customers. A positive web presence helps to reinforce trust between you and your customers — and it can rebuild the trust damaged by negative Google results.
Negative feedback, as long as we're not talking about fake reviews, is a moment for growth that should never be skipped or looked over.
It is, at its core, a morose thought. However, getting it is not always a bad thing. It's a chance to do better and to develop so that more customers will acknowledge you and what you stand for. Answering in a friendly and professional way to all reviews is a great way to engage with the discontented customer. With that said, wherever possible, before you jump to remove negative reviews, try to have these discussions in private with the person that left you the bad comment in the first place. When answering online, ask the customer to get in touch directly.
Review Removal with NetReputation
Learn how to remove a Google search result with a few easy tips from our team.
Thank you for taking the time to read our article on combating negative reviewers online.
If you or a company owner you know is currently undergoing a brand crisis and needs online reputation management services to remove a negative online review, NetReputation is the leading online reputation management services provider. We have helped thousands of clients take charge of their online presence, allowing them to overcome the damage that poor reviews can have on their business prospects.
After an initial consultation, our team develops a plan to remove the reviews that are harming your company. Review removal is not always the sole tactic we use; review management is another valuable service that can help you control exactly what others are saying about you. Finally, monitoring for emerging threats — including new reviews that put your company in a negative light — can keep your reputation strong.
Contact NetReputation Today
If reviews are harming your prospects online, we can help. NetReputation stands ready to help you remove false reviews, monitor review platforms, and create strategies to protect your hard-earned online reputation. Contact Net Reputation today at 844-461-3632 for a free consultation, or fill out the form below. One of our representatives will respond promptly.
Updated 7/2022