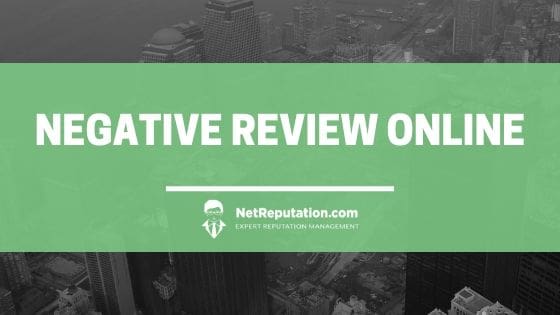 With dozens of sites like Google, Yelp or Amazon devoted to providing individuals the chance to give their feedback on any particular product or business, knowing how to remove a negative review can be a valuable asset.
Unfortunately, the process to remove a negative online review can be a time-consuming and confusing one. In many cases, hiring a professional review manager can produce the results you desire, allowing you to focus on your business itself.
NetReputation's team of review management experts can help you protect your online reputation. With our negative reviews removal services, we combat the false reviews and unflattering ratings that can damage your business prospects. Our team can give you the tools to better control what others are saying about you online.
Negative Reviews and Your Online Reputation
If negative ratings or remarks surface on Google, it may feel like a personal attack. Nevertheless, while it's never fun to be criticized online, it is crucial to recognize that other than getting rid of them, by responding to bad reviews you can end up transforming something bad into something positive.
In fact, taking the time to respond to any review, both positive and negative, can help to reframe the conversation. In the case of negative Yelp reviews, people who post these reviews appreciate when a business owner responds. Responding to a negative review gives you the opportunity to rebuild trust, which is a critical component of your online reputation. In a real sense, review responses online are an extension of your online reputation management efforts.
Request a Free Consultation
As the owner of a business, your web presence is comprised of many factors, each influencing how your company is perceived on the internet. This perception helps to guide consumers with their purchasing decisions.
When negative feedback and negative content about your company can be found in Google searches, the reputation of your business is at risk. To put that into perspective, it is valuable to remember that most consumers turn to the web to learn about companies before deciding to do business. Negative reviews have a powerful effect on those decisions. Consider these statistics:
94% of consumers indicate that negative reviews have convinced them to avoid a particular business.
When just one negative review is posted, as many as 22% of consumers will consider shopping elsewhere.
If three or more bad reviews are visible in search results, the potential business loss jumps to over 55%.
Only about 13% of all consumers will consider doing business with a company displaying a 1 or 2 star review.
In simple terms, negative information stands between you and business growth. If negative search results are cutting into the quality of your online presence, online reputation management is a valuable solution.
Online Reputation Management: Responding to Negative Reviews
Usually when people criticize companies on review sites, they do so because they want to be heard. Thus, the most detrimental thing you can do is neglect them.
Ignoring unfavorable reviews and comments suggests to both the individual who posted the negative content, and to the potential consumers reading it, that you don't care about them or their encounters with your brand. That's why, we recommend that you make sure to always try and reply in a suitable and sensitive way, both on social media and to Google reviews as this is the best way to shift a negative into something positive.
Research has shown that even a simplistic response can change negative comments into positive reviews in 33% of cases.
Tips for responding to bad reviews include:
Maintaining a professional tone.
Owning up to any mistakes you or your employees made.
Offering to make things right.
Thanking reviewers for providing valuable feedback.
The most important tip, however, is timeliness. Don't wait to post your responses — do it quickly to let customers know you take their concerns seriously.
Components of Online Reputation Management
Review management and monitoring are important aspects of the modern digital environment for company owners. With so many people turning to Google search to learn about businesses before making purchasing decisions, a single unflattering review can keep customers away from your door or push them to other companies that you compete with.
These management and monitoring strategies are typically part of a more comprehensive online reputation management campaign (ORM). In ORM, reputation specialists use several strategies, including:
Content creation — developing positive content that pushes negative items down in online searches.
Building web properties, including social media profiles, blogs, websites, and business directory listings.
Reputation monitoring to identify emerging reputational threats before they can cause damage.
Net Reputation and its team of experienced reputation professionals have helped thousands of people manage reviews, repair reputations, and build brand awareness.
How To Turn Negative Google Reviews Into Positive Ones
"How do you remove a negative review?", "Can I remove a bad review on Google" or "How do I remove a bad review on Fiverr?" are three of the questions that preoccupy business owners the most. But other than knowing how to remove a negative review, knowing how to turn it into a positive one is probably even more important.
The fundamental idea behind this is that you have to acknowledge any disgruntled customers and do it as quickly as possible. The faster you are able to discuss things, the more flexible their position will become. Assure that you have all the appropriate data on hand and begin by amending any misunderstanding that exists. Make sure to leave a personal response, as that gives consumers the confidence you are engaged with them.
To do this, the first step is to ask relevant questions. This also provides a chance to genuinely learn from the situation so that you can prevent any form of future brand crises down the road. Your questions should be open-ended, allowing consumers to effectively communicate what they truly think and want from your business. If something isn't transparent in your mind, as a business owner you must ask for clarification.
The next step is to recognize that the customer is always correct. Even if they are wrong on the grounds for their poor review, their beliefs are true to them; therefore, you must take responsibility, even when you're not at fault.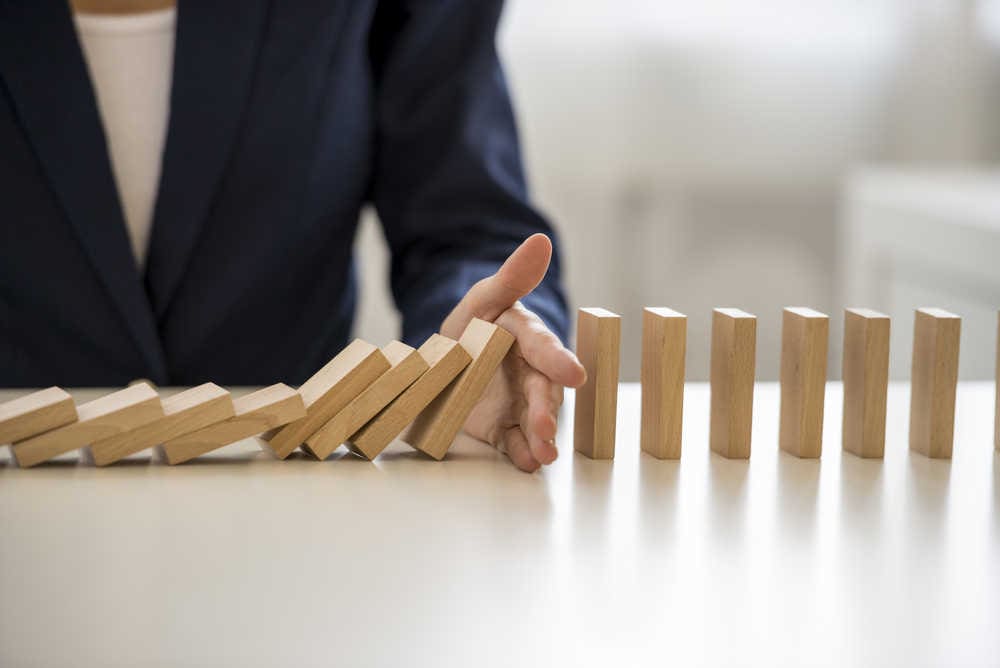 Customers anticipate businesses to be liable for what they do and what their employees say. Hence, you should not ignore the situation, remove the negative content from Google search or put the blame elsewhere, but immediately recognize that you could have performed much better. Unfavorable reviews are a learning opportunity, pointing to areas of your business that can be improved. Smart owners know that even if reviews are less than favorable, they provide critical feedback for making your operation run more smoothly.
Doing so will give you the biggest opportunity of converting a disgruntled customer into someone who may return to your business if the situation was amended properly.
How to Remove Negative Online Reviews
Even under the best of circumstances, most companies will face unflattering ratings or less-than-favorable reviews at some point. The internet can be a challenging place to do business; consumers have a wide range of tools and platforms on which to share their experiences. Third-party review sites like Yalp and TrustPilot have become extremely popular and feature prominently in Google search results.
To remove negative reviews, you first have to understand that not all review platforms will agree to take those reviews down unless you can prove they are false. For third-party sites that have contact information posted, you can request that reviews be removed. Site owners are under no obligation to agree, but this tactic is worth a try.
If that doesn't work, a reputation management company like NetReputation can help. Our team of removal experts works closely with each client. More importantly, we have been successful in removing the reviews that harm individual or company reputations.
How Can I Remove Fake Reviews?
A growing concern for owners of businesses is the proliferation of false reviews posted by people who did not even visit the business in question. In some cases, these fake reviews share false, misleading, or defamatory content. Any time this occurs, negative content will often appear in an online search about your business.
Luckily, false reviews are easier to deal with. Most review platforms give businesses the ability to flag these reviews for removal. In other cases, filing a takedown request with the site owners works to get these reviews taken down.
Facts About Negative Reviews
Studies show that for every complaint that is left about you online, eight other customers who may have felt the same way are keeping quiet.
This is additional confirmation that your clients just want to be understood. So when you approach the matter, you are also addressing all those people who did not take the time to complain. If the complaint is not valid, you can furthermore attempt to make them feel better. Manageable things such as giving a refund or better yet, a discount on a later purchase would suffice.
Do you know your removal choices? Discover how to remove a negative online review and improve your online reputation score like a professional.
Negative Review Outcomes
In summation, before you remove negative reviews, you should try and learn from what has happened in the past. This is perhaps the most positive thing that can come out of a bad review – knowing what you can do today or tomorrow to prevent any harm towards your business's performance.
This is an opportunity for you to prove to the world that you're ready to improve and delighted to listen to your customers. A positive web presence helps to reinforce trust between you and your customers — and it can rebuild the trust damaged by negative Google results.
Negative feedback, as long as we're not talking about fake reviews, is a moment for growth that should never be skipped or looked over.
It is, at its core, a morose thought. However, getting it is not always a bad thing. It's a chance to do better and to develop so that more customers will acknowledge you and what you stand for. Answering in a friendly and professional way to all reviews is a great way to engage with the discontented customer. With that said, wherever possible, before you jump to remove negative reviews, try to have these discussions in private with the person that left you the bad comment in the first place. When answering online, ask the customer to get in touch directly.
Review Removal with NetReputation
Learn how to remove a Google search result with a few easy tips from our team.
Thank you for taking the time to read our article on combating negative reviewers online.
If you or a company owner you know is currently undergoing a brand crisis and needs online reputation management services to remove a negative online review, NetReputation is the leading online reputation management services provider. We have helped thousands of clients take charge of their online presence, allowing them to overcome the damage that poor reviews can have on their business prospects.
After an initial consultation, our team develops a plan to remove the reviews that are harming your company. Review removal is not always the sole tactic we use; review management is another valuable service that can help you control exactly what others are saying about you. Finally, monitoring for emerging threats — including new reviews that put your company in a negative light — can keep your reputation strong.
Contact NetReputation Today
If reviews are harming your prospects online, we can help. NetReputation stands ready to help you remove false reviews, monitor review platforms, and create strategies to protect your hard-earned online reputation. Contact Net Reputation today at (844) 461-3632 for a free consultation or fill out the form below. One of our representatives will respond promptly.
Request a Free Consultation