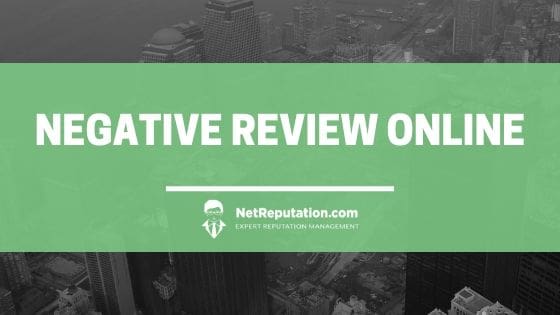 With dozens of sites like Google, Yelp or Amazon devoted to providing individuals the chance to give their feedback on any particular product or business, knowing how to remove a negative online review can be a valuable asset.
If negative online reviews or remarks surface on Google, it may feel like a personal attack. Nevertheless, while it's never fun to be criticized online, it is crucial to recognize that other than getting rid of them, by responding to negative reviews you can end up transforming something bad into something positive.
Usually when people criticize companies on review sites, they do so because they want to be heard. Thus, the most detrimental thing you can do is neglect them.
Ignoring bad reviews and comments suggests to both the individual who posted the negative content, and to the potential customers reading it, that you don't care about them or their encounters with your brand. That's why, we recommend that you make sure to always try and reply in a suitable and sensitive way, both on social media and to Google reviews as this is the best way to shift a negative into something positive. 
Research has shown that even a simplistic response can change negative comments into positive reviews, in 33% of cases.
<
Request a Free Consultation
How To Turn Negative Google Reviews Into Positive One
"How do you remove a negative review?", "Can I remove a bad review on Google" or "How do I remove a bad review on Fiverr?" are three of the questions that preoccupy business owners the most. But other than knowing how to remove a negative online review, knowing how to turn it into a positive one is probably even more important. 
The fundamental idea behind this is that you have to acknowledge any disgruntled customers and do it as quickly as possible. The faster you are able to discuss things, the more flexible their position will become. Assure that you have all the appropriate data on hand and begin by amending any misunderstanding that subsists. Make sure to leave a personal response, as that confers that you have an adequate customer service system implemented.
To do this, the first step is to ask relevant questions. This also provides a chance to genuinely learn from the situation so that you can prevent any form of future brand crises down the road. Your questions should be open-ended, allowing customers to effectively communicate what they truly think and want from your business. If something isn't transparent in your mind, as a business owner you must ask for clarification.
The next step is to recognize that the customer is always correct. Even if they are wrong on the grounds for their poor review, their beliefs are true to them therefore, you must take responsibility, even when you're not at fault.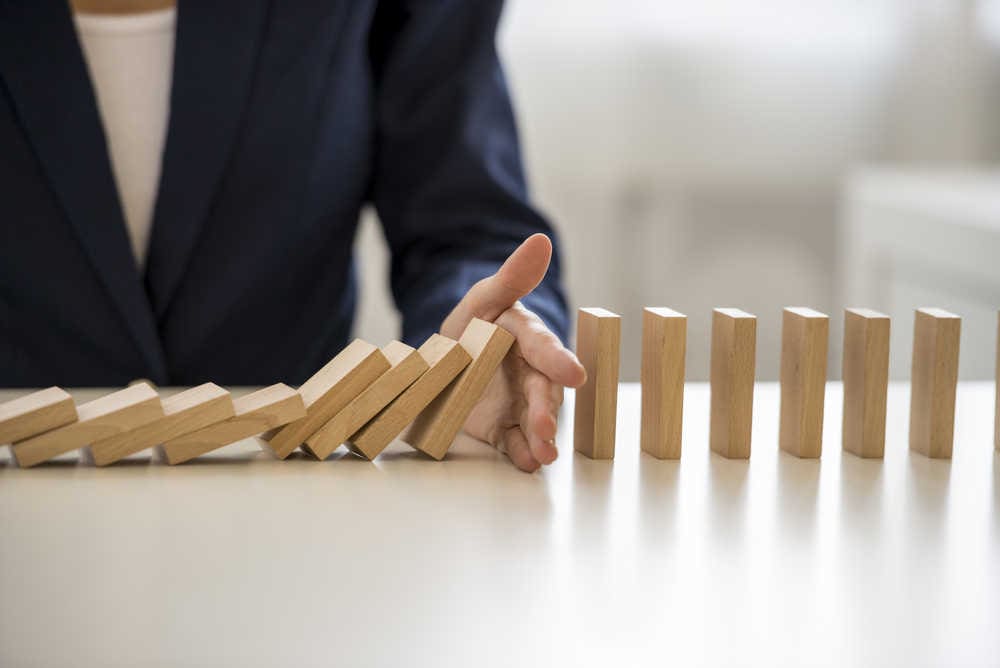 Customers anticipate businesses to be liable for what they do and what their employees say. Hence, you should not ignore the situation, remove the negative content from Google search or put the blame elsewhere, but immediately recognize that you could have performed much better. 
Doing so will give you the biggest opportunity of converting a disgruntled customer into someone who may return to your business if the situation was amended properly.
Facts About Negative Reviews
Studies show that for every complaint that is left about you online, eight other customers who may have felt the same way are keeping quiet.
This is additional confirmation that your clients just want to be understood. So when you approach the matter, you are also addressing all those people who did not take the time to complain. If the complaint is not valid, you can furthermore attempt to make them feel better. Manageable things such as giving a refund or better yet, a discount on a later purchase would suffice.
Do you know your removal choices? Discover how to remove a negative online review and improve your online reputation score like a professional.
Negative Review Outcomes
In summation, before you remove negative reviews, you should try and learn from what has happened in the past. This is perhaps the most positive thing that can come out of a bad review – knowing what you can do today or tomorrow to prevent any harm towards your business's performance.
This is an opportunity for you to prove to the world that you're ready to improve and delighted to listen to your customers. 
Negative feedback, as long as we're not talking about fake reviews, is a moment for growth that should never be skipped or looked over.
It is, at its core, a morose thought. However, getting it is not always a bad thing. It's a chance to do better and to develop so that more customers will acknowledge you and what you stand for. Answering in a friendly and professional way to all reviews is a great way to engage with the discontented customer. With that said, wherever possible, before you jump to remove negative reviews, try to have these discussions in private with the person that left you the bad comment in the first place. When answering online, ask the customer to get in touch directly. 
Learn how to remove a Google search result with a few easy tips from our team.
Thank you for taking the time to read our article on combating negative reviewers online. If you or some business you know is currently undergoing a brand crisis and needs online reputation management services to remove a negative online review please contact us today to learn how our team can help.
Please complete the form below as we will contact you as soon as possible.
<
Request a Free Consultation