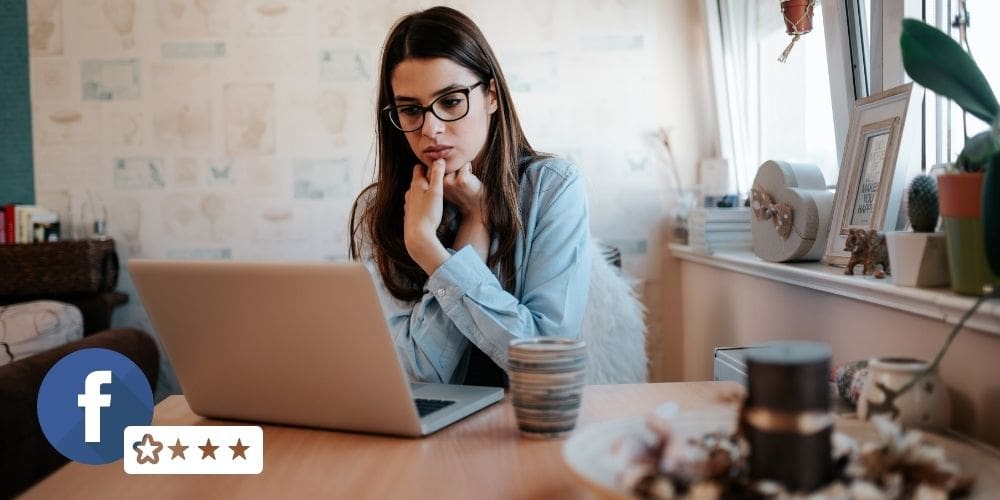 Why You Should Remove Negative Reviews On Facebook
If you are wondering why knowing how to remove a bad review on Facebook matters, let's first look at what the studies about online reviews are saying: a recent study revealed that about 85% of consumers rely on online reviews more than their friends' recommendations, and 40% of people will avoid business names with negative reviews. 
With more than 2.6 billion active monthly users, Facebook ranks 1st amongst all social media platforms. So, yes, Facebook reviews matter, and knowing how to remove a bad Facebook review matters too!
In another study with 2,000 US residents, about half reviewed local businesses' pages online reputation on Facebook before Google and Yelp. 
With all these being said, as a business owner, how confident are you in your online reputation?
"Can I Remove a Bad Review On Facebook?"
Because of its immense popularity and influence, Facebook has become one of the most powerful tools for businesses. Although extremely useful for most of us, Facebook comes with its share of issues too.
The core of the issue most of us have when looking for how to remove a bad review on Facebook in 2020 is that most of the negative reviews and one star ratings arise from poor customer service. 
By actively improving the customer experience on your end, you will prevent negative feedback on your Facebook page and encourage positive reviews instead. 
Unfortunately, If you are struggling with an overwhelming amount of negative reviews, you can't remove your Facebook reviews yourself. What you should know when looking for how to disable or turn off reviews from Facebook page in 2020, is that business reviews can only be removed if they meet certain criteria.
Moving forward we will discuss what bad Facebook reviews we can get rid of, and how to remove them.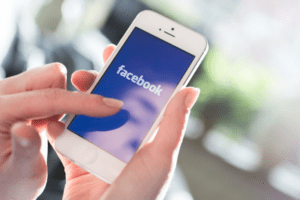 How Do You Delete A Bad Review On Facebook If It's Fake
Internet trolls. If you have been on the internet long enough, you have an idea of what it means. An internet troll is someone who engages in activities online, intending to cause trouble and harm. They attack in many ways, but most of them will post damaging comments and reviews to bring others down. 
If you think about how to remove a bad review on Facebook which is irrelevant and adds no value to the online community, then report them. 
A Facebook team will remove the reported online content once a proper review is performed and meets their criteria.
What Will Facebook Remove?
If you are stressed about how to remove a bad review on Facebook, you need to know that the site tries to protect its users' right to express. Facebook realizes how important it's online space is for people to express themselves freely. However, it's important to acknowledge that some are not all adding an honest or constructive perspective. 
To prevent malicious and abusive intent, Facebook has developed a set of community standards and recommendations for its users on what is and is not allowed on their platform. The guidelines were determined by four important values: authenticity, safety, privacy, and dignity. 
So if you want to know how to report a review on Facebook, first read the following statements:
Facebook Values Statement
Authenticity
We want to make sure the content people are seeing on Facebook is authentic. We believe that authenticity creates a better environment for sharing, and that's why we don't want people using Facebook to misrepresent who they are or what they're doing.
Safety
We are committed to making Facebook a safe place. An expression that threatens people has the potential to intimidate, exclude, or silence others and isn't allowed on Facebook.
Privacy
We are committed to protecting personal privacy and information. Privacy gives people the freedom to be themselves and to choose how and when to share on Facebook and to connect more easily.
Dignity
We believe that all people are equal in dignity and rights. We expect that people will respect the dignity of others and not harass or degrade others. The consequences of violating our community standards will depend on the severity of the violation and the user's history. 
Some outcomes vary from minor warnings to involving law enforcement. For instance, Facebook may warn someone for a first violation, but notify law enforcement when there is a genuine risk to public safety. 
If you have content that breaks community guidelines, Facebook will take appropriate measures to terminate your online presence on its platform. That's why your most important part in the process is to continue to monitor your Facebook online presence and respond promptly to any negative content, to minimize the long term damage. 
But if you find this task to be too difficult to do it by yourself, we would be more than happy to help you with everything you want to know about how to remove a bad review on Facebook and have the best online reputation not only on Facebook but on all the Internet. Contact us today!