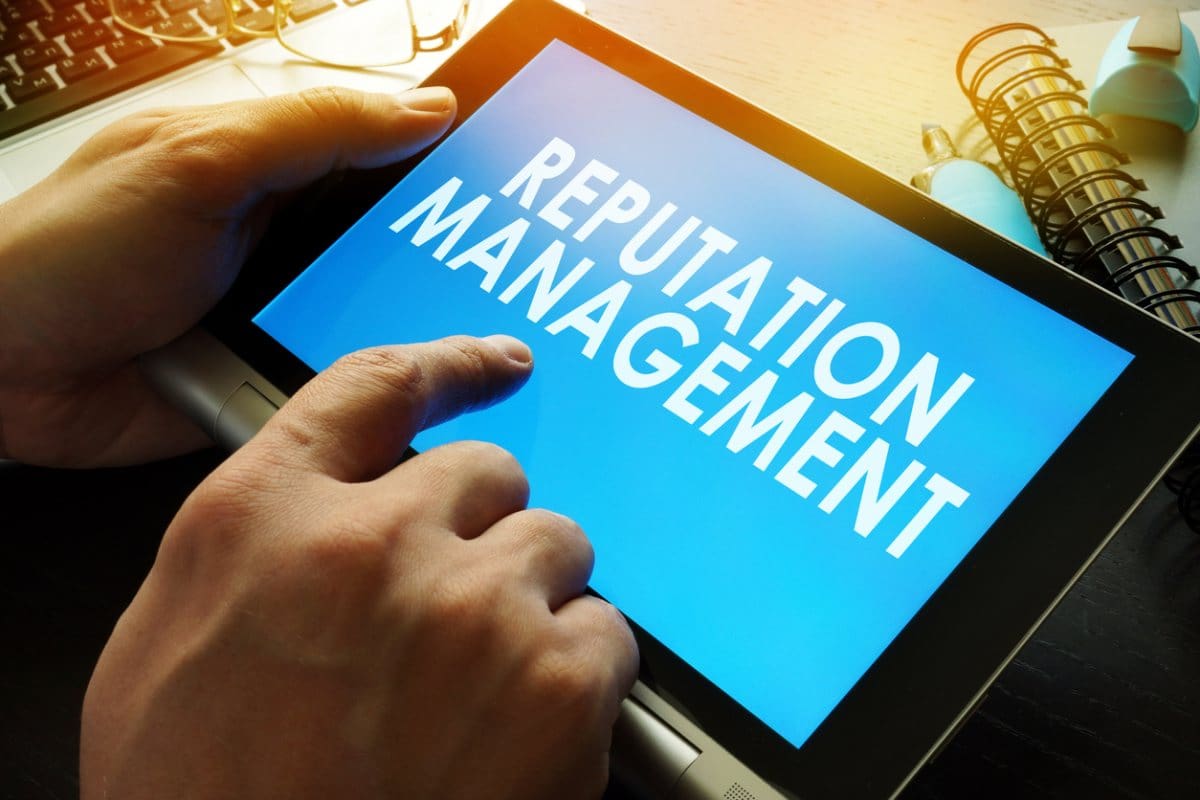 6 Strategies on Reputation Management for Business Owners- Your company's online image is a critical part of your pathway to success. With reputation management for business, you can build a positive reputation, preserve your reputation, and increase brand awareness.
Over the past two decades, consumer behaviors have experienced a dramatic shift. In the past, print and television advertising helped shape purchasing behaviors. Today, the digital world dominates, with more and more consumers turning to the web for information about businesses before making purchasing decisions.
In the digital environment, your business reputation is of the utmost importance. As the leading online reputation management service provider, NetReputation knows that with a positive reputation, you can improve revenue streams, increase market penetration, and build trust between you and your customers.
In this guide, we will explore 6 of the top strategies for brand reputation management to help you stand out in your industry. From social media to public relations, review management, and more, each of these strategies can be combined to put you on a path toward long-term business success.
Request a Free Consultation
The Value of a Positive Online Reputation
Today's consumer typically turns to Google or other popular search engines to learn about businesses in their area. Evaluating search results is the first part of the customer journey, where your brand's public perception has an immediate influence on future purchasing behaviors. What these potential customers find in search results can have a profound effect on their perceptions of a given company.
Your business reputation online is built on numerous factors, including:
Quality and quantity of online reviews
Customer sentiments on social media networks like Facebook, Twitter, and LinkedIn
Consumer ratings on Google, the Better Business Bureau, or on third-party review sites
Positive news articles or positive content on blogs, websites, and industry information resources
Perceptions of corporate social responsibility
Visibility in business and industry directories
With a good reputation, your business has the potential to improve consumer trust. With a great reputation, you're positioning your company for long-term success. Consider the advantages of a positive online presence:
A positive online image boosts sales. Businesses with 4 or 5-star ratings enjoy an average of 22% more sales than companies with less-favorable ratings and reviews.
A positive reputation builds and reinforces your brand image. This image is critical in shaping consumer behaviors.
Your reputation enhances visibility in online search results. Companies with great reputations stand out in searches, securing the top rankings where customers are more likely to find you.
A positive online reputation builds trust, loyalty, and credibility with your target audience. Trust is an essential component of a company's digital presence and has been shown to improve the acquisition of new customers.
Your company's reputation online stands between you and continued success in your industry. Can you really afford not to do what it takes to develop, build, and protect this critical aspect of your digital footprint?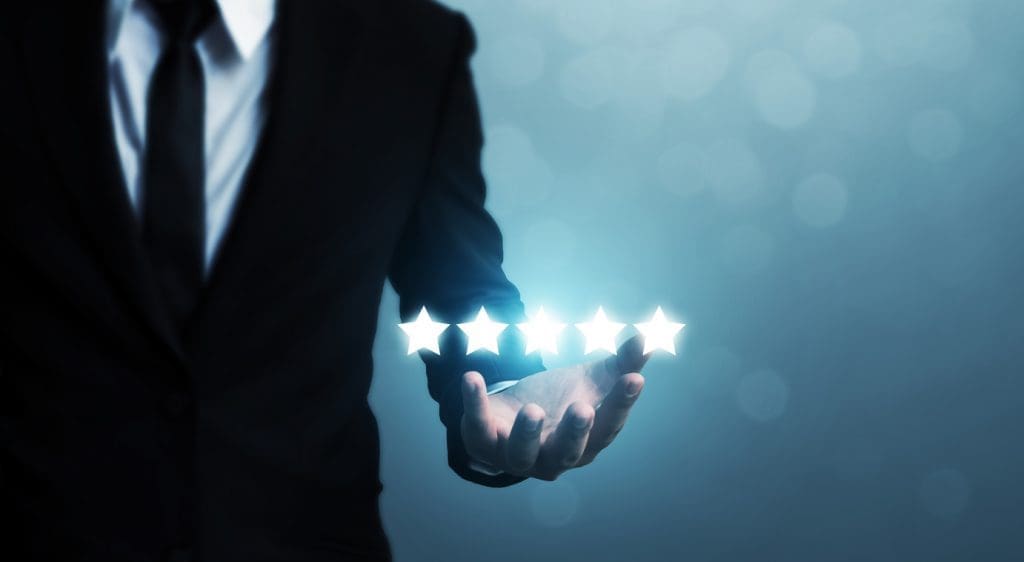 How Can a Poor Reputation Hurt My Business?
Whether you like it or not, customers are talking online about you and your business. This conversation covers comments in social media, on blogs, and in personal interactions with others. What they're saying is directly tied to your online reputation.
What if your online reputation is less than flattering? What if your business has experienced negative reviews, unflattering news coverage, or embarrassing crises that have undermined trust in your operation? These factors can harm your potential for growth and revenue.
Just how bad is a negative business reputation? Consider these statistics:
94% of customers indicated that negative reviews or negative information in search results have convinced them to avoid a specific business.
When just one negative article appears in Google search, businesses risk losing as much as 22% of their existing customers.
If three or more negative items appear in search, the potential for lost customers jumps to a staggering 60%.
Only 13% of consumers will consider doing business with a company having a 1 or 2 star rating on various review sites.
Local businesses are at greater risk of the negative effects of a bad reputation. Small business owners depend on their reputations to grow brand awareness and to bring new customers to the door. In today's digital world, your online reputation can help — or hinder — your chances for success in competitive marketplaces.
Online Reputation Management: Information for Business Owners
Your company's online reputation is a powerful force in shaping consumer behaviors and perceptions. How can you create an environment to take the greatest advantage of this all-important aspect? The answer is online reputation management.
What is online reputation management? In simple terms, this is the name for a series of processes or strategies to control public perception of your brand online. Online reputation management involves several key areas, including:
Social media management/social media monitoring
Content creation
Negative content removal
Public relations
Content promotion and marketing
Review management
Crisis management
Each of these key areas works hand-in-hand with digital marketing and promotion strategies to help business owners build, protect, and repair their online reputations. A company's online presence is enhanced by the power of reputation management, helping potential customers develop trust in your business online.
What Goes Into ORM?
In today's competitive business environment, business reputation management is an essential aspect of growing your company. From creating social media accounts to overcoming the challenges posed by a negative review, your brand's online reputation can be made stronger than ever with the help of a reputation management company.
Every reputation management firm has different approaches, but key factors in creating comprehensive reputation management strategies include:
Evaluating your current online reputation by analyzing search results and social media mentions for negative content. This process is known as reputation analysis.
Developing web properties to establish or expand your digital footprint. Web properties include websites, blogs, social media profiles, Wikipedia pages, and image sharing profiles, among many other options.
Content creation to improve visibility on search engines and to build your brand reputation online. Content is developed with a keen eye toward SEO and is designed to engage, inform, and entertain your online community. The best reputation management firms create positive content in the form of blog posts, social media posts, executive bios, press releases, and interviews. Video content creation has also been shown to have a dramatic impact on public perceptions of you and your company's reputation.
Content publishing to share your information with others. Content is published on a regular schedule to satisfy search algorithms and to improve engagement with your followers in the digital environment.
Content promotion to ensure a successful online reputation management process. The best online reputation management providers use a variety of tools and strategies to promote positive content, including owned, earned, and paid promotional channels.
Business reputation management is a complex process, but your brand's reputation depends on it to achieve visibility in the digital environment. Prospective customers use the information found in search results to make critical purchasing decisions; doesn't it make economic sense to focus your efforts on improving your brand with reputation management online?
6 Critical Strategies for Business Reputation Management
In today's highly-competitive business world, any advantage a business owner can gain over his or her competitors is valuable. Reputation management is one of these advantages, allowing business owners to build brand awareness, shape consumer perceptions, and drive business growth. The following are six critical parts of a reputation management strategy, helping your business to create a robust digital presence while supporting your digital marketing efforts.
Google My Business
Google My Business (GMB) is a free listing service provided by the search engine leader. Business owners can claim a listing, then populate the listing with information to help potential customers learn more about the products, services, and operating hours of your location. In today's competitive digital environment, having a GMB listing gives you incredible advantages, helping you stand out in search and on Google Maps.
Search Engine Optimization (SEO)
SEO is the practice of optimizing web properties to stand out in search results. SEO incorporates on- and off-page factors to help the search algorithms accurately categorize and index information. Google wants to deliver relevant results to its users; SEO facilitates this process, helping create visibility for your company online. For the small business owner, local SEO is used to improve visibility in local searches, which have become a daily practice of Google users around the globe. Local SEO gets you noticed where it matters most: with customers in your area.
Social Media
Over the past decade, social media has risen in popularity. Even more valuable for business owners is social media's ability to provide new channels for marketing and promotion. If you're not on social platforms already, you're missing out on one of the best ways to effectively manage your online reputation. Consider social channels like Facebook, YouTube, Twitter, and LinkedIn to be essential parts of a robust reputation management strategy.
Online Review Management
In an earlier section, we presented the power of online reviews and how positive reviews or negative reviews can influence purchasing behaviors. Positive reviews are important, but every reputation manager knows that fake reviews or reviews left by angry customers can erase your great reputation.
A positive review profile is all but impossible without management. As part of a broad reputation management strategy, online review management becomes a vital component. Review management includes creating a review response strategy that encourages more positive reviews to be posted by your consumers. It also helps to counteract the damage caused by negative online reviews. Reputation management software used by the leading firms automatically searches the web for unflattering, false, or defamatory reviews, helping you to identify those online reviews that are putting your reputation at risk. By flagging and removing negative content, you control the digital conversation.
Public Relations
Long a part of advertising, public relations (PR) is as important in the digital environment as your other marketing practices. In simple terms, good PR can make you look better, while great PR changes buying behavior.
PR helps to create positive relationships between businesses and their customers. It also improves online visibility, particularly in Google results. With a public relations strategy as part of your reputation management online, you can stand out from the pack and drive consumers right to your door.
Reputation Monitoring
With the above internet reputation strategies, you have created a robust, powerful digital presence. Unfortunately, the work doesn't end there. Threats can emerge any time, including on social posts, unflattering news articles and images, crises, or bad business reviews.
Reputation monitoring allows you to identify those threats before they can cause harm. Automated tools scour the web for mentions of your business. Think of monitoring as a proactive reputation management approach, giving you time to react before hurting that aspect that is so important to your continued success.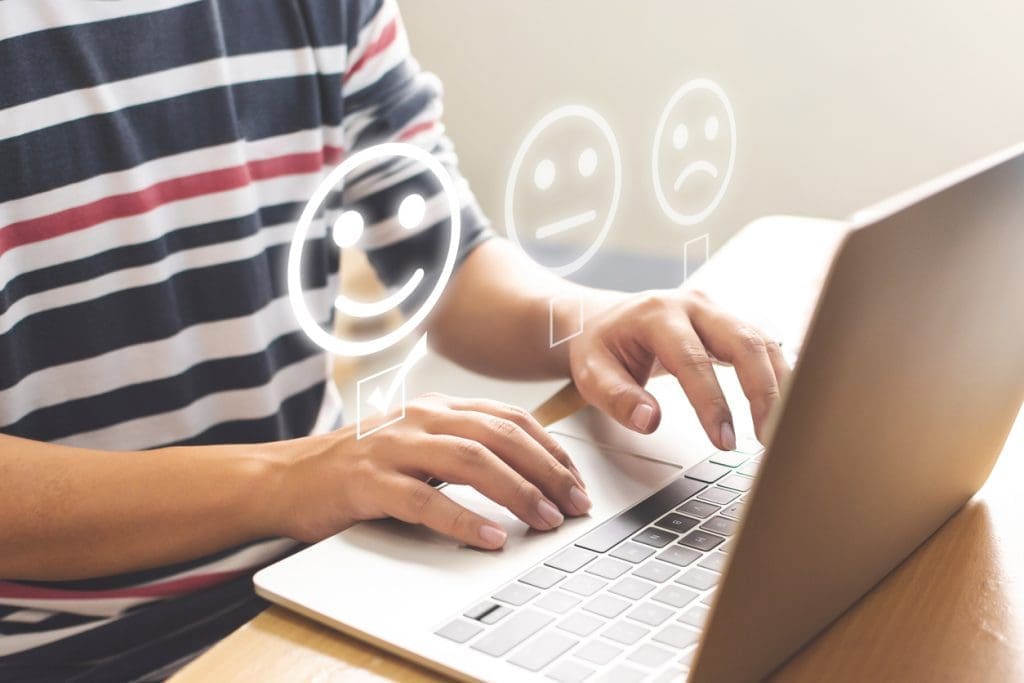 Choosing a Reputation Management Company for Your Business Needs
There are many choices when it comes to business reputation management, and just as many companies offering their services to business clients.
Unfortunately, there are bad reputation management service providers out there. How can you be sure you're getting the best value for your budget? To evaluate the quality of a potential business reputation management company, ask them these questions:
Will a dedicated account manager handle my reputation management needs? A manager can help ensure that all of the components you need are included to help reinforce a positive, robust digital reputation.
What's included in your contract? Not every business needs the same parts of an ORM strategy. A quality service provider will tailor your contract to your unique needs and goals.
What is the timeframe for improving my business reputation? Results tend to occur relatively quickly, but for a strategy to provide the best benefits, your reputation manager will share expected timeframes with you.
Contact NetReputation for Business-Oriented ORM Services
As the leading provider of tailored ORM services to businesses and individuals, NetReputation has the tools, technologies, and skills needed to produce great results. We work hard to help you choose the services needed to build your brand identity, reinforce your reputation, or repair reputations damaged by negative information online.
Ready to supercharge your business's digital reputation? Call NetReputation today at 844-461-3632 or complete the online form below for a free consultation.
Request a Free Consultation