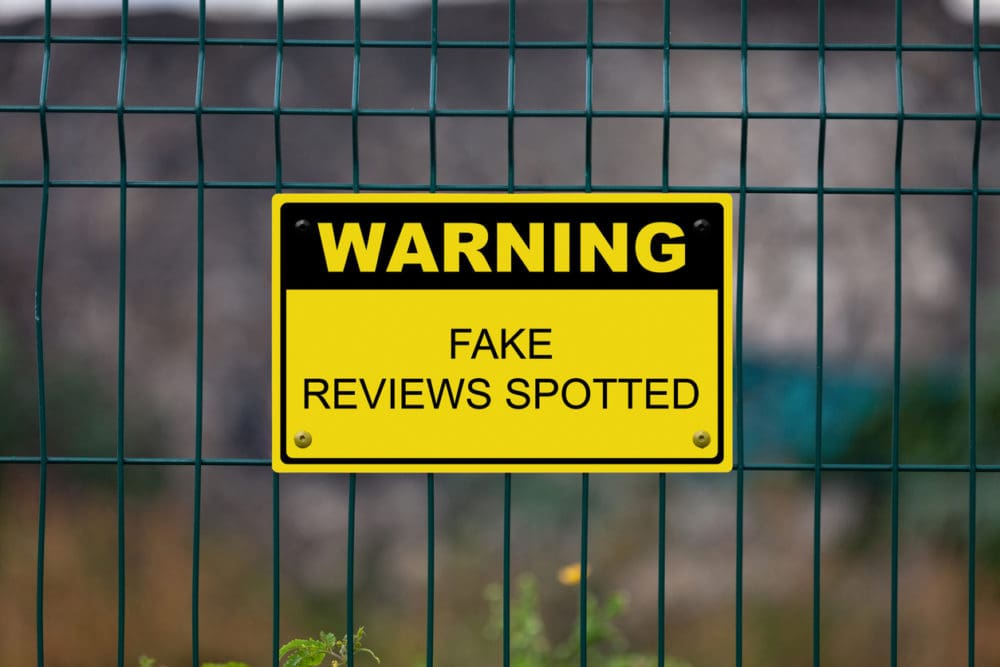 NetReputation Is a Top-Rated Online Reputation Management Company: Fake Google Reviews represent a reputational threat to every business owner with a digital presence.
In the digital world, people trust online reviews. These reviews can have a powerful influence on consumer behaviors. The more positive reviews a business owner has, the more likely the business will continue to attract customers. Negative reviews, by contrast, can erode consumer trust — and in worst-case scenarios, can drive consumers right to your competitors.
Did you know it is possible to buy Google reviews? The temptation to purchase, and then post, fake Google reviews to boost ratings can be overwhelming. Unfortunately, every fake Google review can have damaging effects on a company's online reputation.
In this guide, we will explore how to spot fake Google reviews, how to flag reviews for removal on Google and third-party review sites, and how to improve your business to attract more positive reviews.
Online Reviews: Information for Small Business Owners
In today's world, consumers often turn to the web to learn about businesses in their area. Online reviews have become a dominant force in shaping consumer perceptions about a business and have a direct impact on your reputation score as a business owner.
How important are online reviews? Consider these statistics:
Your customers are reading reviews about your business, with nearly 97% using online media like Google reviews when researching companies, products, and services.
91% of people aged 18-34 say that online reviews are trusted as much or more than personal recommendations.
93% of consumers indicate that the quality and quantity of online reviews has influenced purchasing decisions.
A review platform like Google is a valuable tool when establishing, building, or protecting your brand. Google is only one of many such review sites, however; customers post reviews to sites like Trustpilot, the Better Business Bureau, and TripAdvisor. Every business profile you create on review sites can help connect you with potential customers, creating powerful brand awareness benefits that can help your business grow.
Positive Reviews vs. Negative Reviews
How important are positive reviews? In today's digital environment, over 90% of all customers are more likely to make purchases when presented with glowing online reviews. That's not the only benefit of positive reviews:
Positive reviews have a positive ranking factor (6.47% improvement) in organic local searches, making them ideal for local search engine optimization (SEO).
92% of buyers are more likely to make a purchase after reading good reviews.
Good reviews spur the creation of more positive reviews, where customers share their own experiences with others.
How can negative reviews impact your bottom line? The statistics are alarming. Consider:
Only 13% of consumers say that they would consider using a business with a 1- or 2-star rating.
94% indicate that a negative review is convincing enough to avoid a business entirely.
Businesses may face customer losses of as much as 22% when only one negative review is posted. If there are three or more negative reviews, the potential for lost business jumps to over 59%.
The main difference between positive reviews and negative reviews is obvious: one can improve your business, while the other can hold you back from revenue growth. Can your business afford to miss out on sales when negative reviews are damaging your reputation?
A Black Market for Fake Reviews?
In 2021, the Canadian public broadcasting service CBC published an expose on fake Google reviews. According to the article, a growing black market where companies can pay for fake reviews, both positive and negative.
Business owners struggling to create brand awareness may use such black market services to artificially inflate their business ratings with five-star reviews and ratings. Competitors often use black market review sellers to inundate businesses with fake negative reviews — or review removal services use this technique to blackmail potential customers into paying for removal.
On its face, the process to generate fake Google reviews is simple: fake accounts are created for the sole purpose of artificially driving up (or down) a business's rating. These fraudulent reviews are often created by one individual using numerous accounts on the Google platform. According to the CBC report, one fake Google reviews network was responsible for nearly 3600 reviews posted by 208 fake reviewers. It is estimated that there are over a million fake business profiles on Google alone, making the challenge of fraudulent reviews a global problem.
As stated earlier, if a local business wanted to push up its ratings by paying for fake reviews, could that also have a positive effect on the company's online reputation? The answer to that question is complex — and such fake Google reviews may actually hurt.
How Fake Reviews Actually Hurt Your Business
Fake content, including reviews posted to Google and other third-party review sites, comes with significant penalties.
Google itself uses machine learning models to identify fake, defamatory, and misleading content. This content violates the search engine giant's content policy, which can result in a business account being suspended. Local businesses that attempt to inflate their ratings with fake Google reviews may wind up completely shut out of the picture.
Other businesses that attempt to harm their competitors with a slew of one-star review or negative feedback may suffer the same fate. These violations of policy are not taken lightly by Google; those who choose to leave fake reviews may be de-platformed entirely, or at the minimum may see their visibility in search results greatly diminished.
Consumers are savvier than ever before too. At first, fake Google reviews may seem legitimate. After all, they typically come from fake accounts with multiple reviews posted to their credit. Upon further review, however, telltale signs of false activity become apparent. Profile pictures may have been reused from other sites, and every fake Google review tends to follow a suspicious pattern.
The end result of how fake Google reviews impact businesses is that they erode trust between a company and its consumers. The damage to a business's reputation may be significant. In simple terms, the penalty for posting fake reviews more than outweighs any perceived benefit.
Google's Review Policy
In an effort to combat fake Google reviews, the search engine company has implemented a strict review policy. A quick overview of the policy shows that Google forbids what it refers to as "Prohibited and Restricted Content", including:
Spam and fake content
Off-topic content
Illegal content
Offensive content
Dangerous and derogatory content
Impersonation
Conflict of interest
While Google uses automatic processing to identify prohibited content and to remove fake Google reviews before they can be posted, the system is not foolproof. In some cases, flagged reviews may actually be genuine reviews or content posted by a legitimate review account.
Every user account used to post fake reviews or to harm a business by posting even a single bad Google review is violating Google's policies. Every bad review posted by a fake reviewer has the potential to damage a company's digital reputation, causing it to lose business as customer trust is stripped away.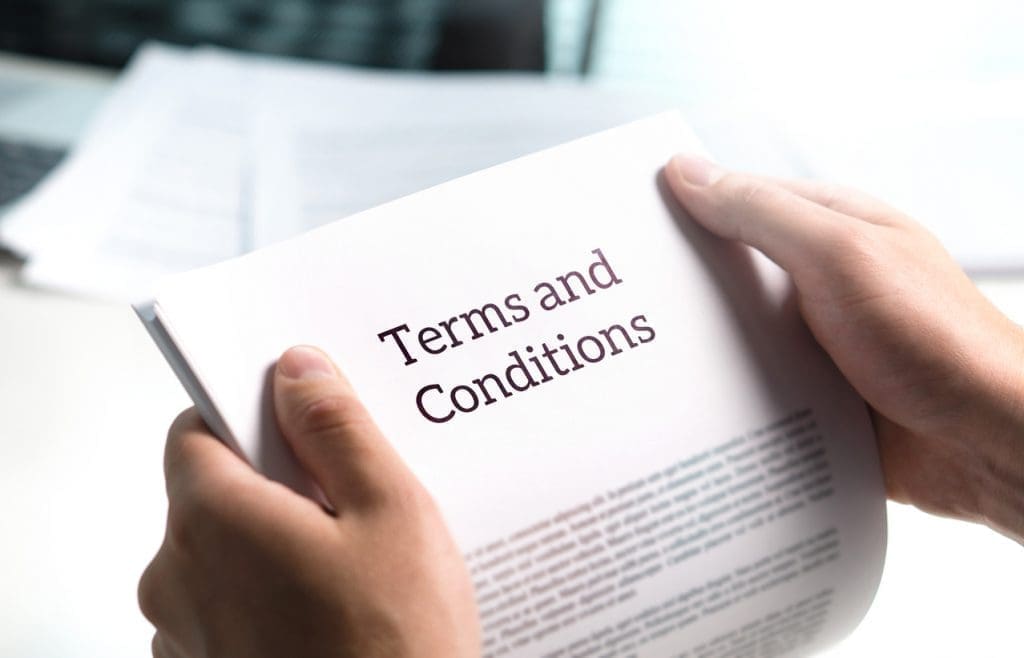 Spotting a Fake Review on Third-Party Review Platforms
Google is not the only review site that is plagued by fake reviews and fraudulent user accounts. Third-party sites like TrustPilot, the Better Business Bureau, and others have become popular platforms to post a negative review about a business — a review that is not grounded in reality but is done for malicious purposes.
How can you spot a fake review? There are several tips to share:
Profile picture clues
Fake user accounts created for posting false reviews are typically adorned with a profile picture. Using Google's reverse image search feature, you can often find that these fake profile pics have been copied from other sites.
Geographic location clues
Reviews typically come from people who are located in one geographic area. If you happen to spot a reviewer posting multiple reviews for businesses in many different states or cities, this is a good sign that the reviewer is fake.
Repeating patterns
False reviews typically fall into a pattern, such as uniformly bad reviews, uniformly good reviews, or reviews that reuse the same or similar language, regardless of the business being reviewed. This especially true with bad reviews that are posted to harm a business. The language used in these false reviews is common to other reviews posted on the same site.
Customer database clues
Most businesses keep records of their customers. If a review that seems fake is spotted, the reviewer can be cross-checked against customer records.
Photos used in reviews
Customer photos used in fake reviews are often pulled from other sites or may be reused from other  TrustPilot accounts. Just like with profile pictures, you can do a reverse image search. If the picture appears on multiple sites, chances are the reviews are fake.
How to Remove Fake Google Reviews
If you are business owner and want to protect your online reputation, how can you remove reviews that were posted by fake user accounts? Think of review management as an extension of your reputation management strategy, helping you to protect one of the most important intangibles your business has: your digital reputation.
Businesses should already have a Google My Business (GMB) account and business listing. In November 2021, Google officially changed the name of GMB to Google Business Profile (GBP). This is a critical step for managing your reviews and also helps you with Google Maps visibility. Getting your business onto Google Maps is a valuable bonus for claiming your listing, driving customers right to your door. If you haven't done so already, set up your listing on GMB/GBP now.
Next, log into your Google My Business account and navigate to the review page. Here, you can see all the new reviews posted to your business page. If anything looks suspicious, flag it for potential removal.
Report every fake Google review to the Google Small Business Support team. If the review violates the content policy, you can have the reviews removed promptly.
Google My Business is a powerful tool, giving owners control over the information they share with customers. Even with the power of Google Business Profile on your side, it is important to note that you can't just remove negative reviews simply because they say something bad about your business. A review must be in violation of specific policies to be eligible for removal. Google declined thousands of review removal requests every day because those reviews — although unflattering — did not meet the standards for removal.
Tips for Getting Positive Reviews
It goes without saying that the best way to ensure glowing reviews from your customers is to deliver outstanding products and services. People who have had their expectations met are more likely to post a great review for others to read.
No matter how good your business is, there will come a time when a customer will want to share his or her own negative experience. There are several steps you can take to reduce the impact of these negative reviews, including:
Respond to every review quickly and in a polite tone. Customers who see businesses addressing their experiences or concerns tend to hold onto the trust established between the customer and the company.
Create a consistent tone in your responses. Be truthful, be apologetic, and offer to make things right when the customer returns.
Own up to your mistakes — no business is mistake-proof, and by being transparent, you can restore some of the trust lost by a bad review. This method works for both Google and other review platforms used by customers.
Regularly check your review profile in Google My Business. The sooner you spot a fake review, the quicker you remove them before they harm your business prospects.
If the process of spotting and flagging reviews seems like too much effort, a review management service might be the solution for you. Quality online reputation management companies like NetReputation offer this service to clients. Review management can help you focus on what you do best: growing your business.
Contact NetReputation for Review Management Services
Every fake review can hurt your business and its digital reputation. With NetReputation at your side, we can help you protect your reputation with our cutting-edge review management services. Our team uses automated tools to spot every fake review, then we go to work removing Google reviews before they can erode trust between you and your customers.
To learn more about our wide range of ORM services, contact NetReputation today at 844-461-3632 or complete the form below to connect with one of our representatives.