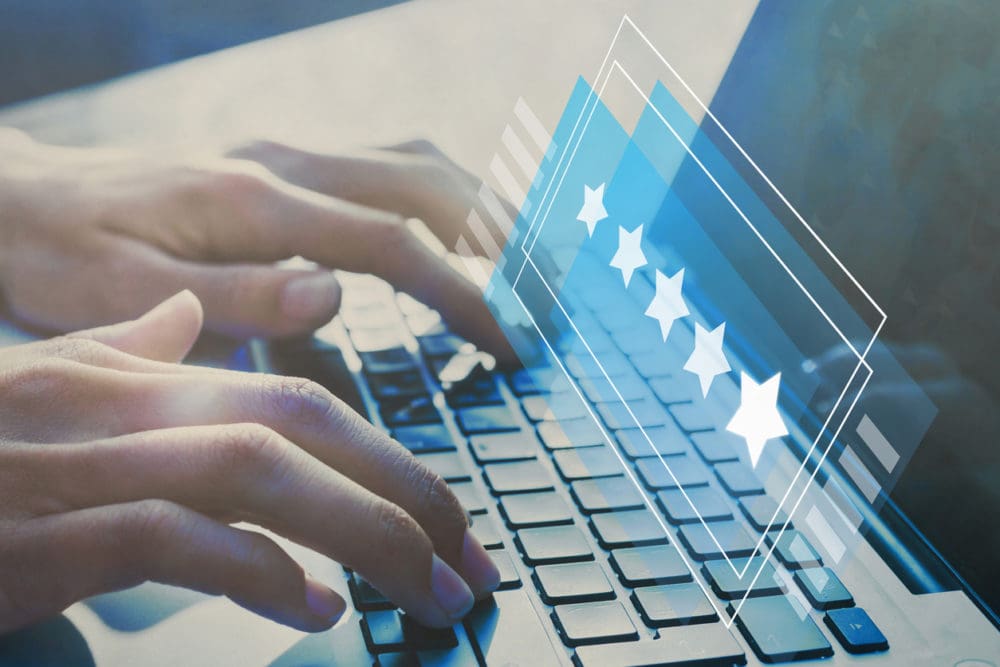 Learn how online review management can help you strengthen, preserve, and repair your online reputation with tips from the experts at NetReputation. Bad Reviews? Fix the Problem with Online Review Management 
In today's fast-paced and always-connected business environment, online reviews represent a critical component of your online visibility. The quality and quantity of online reviews posted to Google and third-party review sites can encourage business growth — or keep you from achieving your goals as a business owner.
NetReputation, the leading provider of customized online review management services, knows that getting the most from your review profile can not only spur expansion of business opportunities but can even build, preserve, and restore your online reputation. In this guide, we will explore online review management and tips for improving your digital review profile.
Request a Free Consultation
Why are Online Reviews so Important?
Did you know that as many as 97% of consumers indicate that online reviews influence purchasing decisions? According to numerous studies on the power of online reviews, consumers engage with review sites to the tune of millions of visits per day.
Still not convinced that online reviews are important? Consider these statistics:
90% of consumers read online reviews before visiting a business in their area.
34% of shoppers always read reviews before making a purchasing decision.
As much as 80% of consumers trust reviews as much or more than recommendations from friends or family members. These consumers find positive reviews to be critical decision-making tools.
Businesses with higher numbers of online reviews tend to generate more revenue; businesses with at least 200 positive reviews may generate twice as much revenue as businesses with fewer — or no — reviews.
Negative reviews can keep customers away. 94% of consumers have avoided a company based on even a single bad review. Obviously, this factor can negatively affect your bottom line.
Another metric that helps to understand why reviews are so important is related to visibility in search results. According to a leading search engine information resource, about 10% of how search tools like Google determine rankings in search results comes directly from online reviews. In simple terms, if you want to stand out in local search engines results, online reviews are a valuable addition to your digital footprint.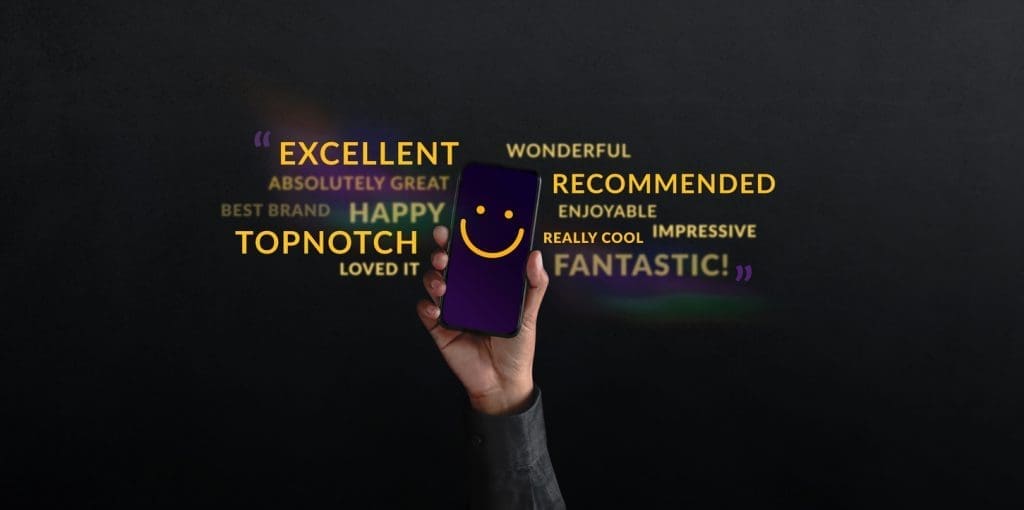 Online Review Management Strategy 101
It cannot be overstated that every business needs reviews in order to remain competitive in the digital environment. The simple fact is that consumers read reviews before making purchasing decisions. Reviews posted to Google and third-party review sites facilitate customer acquisition and drive business growth.
These reviews also form the foundation of your online reputation. Businesses with positive reviews and 5-star ratings tend to have higher levels of trust among consumers, while those with poor reviews or negative ratings may struggle to attract new customers.
Because reviews are so critical, the concept of online review management can help business owners get the most from this overall marketing strategy. Managing reviews consists of several key components; review management firms like NetReputation typically include services like:
Identifying online reviews with automated review management software.
Gauging consumer sentiments based on customer feedback to reveal actionable insights into purchasing behaviors.
Developing review response strategies to help resolve customer issues.
Removing negative reviews as well as those that are false, misleading, or defamatory.
Review generation and review marketing to create an environment where customers leave more and better reviews.
Review monitoring to uncover emerging reputational threats before they can cause damage to your business reputation.
Review Management: Benefits for Your Online Reputation
Review management is closely related to online reputation management. In fact, many of the top online reputation management service providers include review management as part of a comprehensive strategy.
With a powerful online review management strategy in place, business owners can take charge of their digital reputations. Your business reputation is a fundamental part of your brand identity, and this identity directly affects sales. Actively managing reviews can help you improve online visibility, attracting potential customers to your local businesses.
Managing online reviews is a complex process that requires experienced professionals to protect your brand's image. NetReputation's team of online review management professionals has the management software, tools, and know-how to help you create a brand messaging strategy to respond to customer reviews and to build or restore trust.
Top Review Sites for Business Owners
Local business owners who wish to expand their digital footprints have dozens of potential review sites to leverage. These sites allow people to share their customer experience with others; from a business perspective, this is as important as producing marketing materials for online and print distribution. Remember that most consumers read online reviews either on desktop or with mobile apps; the more reviews you have, the more likely you are to attract potential customers.
Some of the best platforms to collect reviews on include:
Google Reviews
In conjunction with Google My Business, reviews on the popular search engine are often the first place people look when learning about businesses in their area. More customers leave reviews here than anywhere else on the web.
Facebook Reviews
Facebook has become an integral part of the lives of nearly 3 billion active users. Facebook's review feature allows people to quickly share their experiences with others, making the platform a great extension to your digital marketing strategy.
YellowPages
While physical Yellow Pages can only be found in libraries and your grandmother's house, the digital version remains a valuable platform for connecting with new customers. Reviews posted here are seen by millions of people, providing incredible reach for business owners.
TripAdvisor
Catering to the hospitality and entertainment industries, TripAdvisor is a popular online review site that influences business reputation. Every new review posted to the site — valuable customer feedback –sends signals to the Google search algorithm, helping to improve discovery in searches.
Amazon Customer Reviews
If your company sells products on the world's largest e-commerce platform, you know how critical reviews are. Amazon was one of the first to accept feedback in the form of customer reviews, and today billions of reviews can be found for products produced around the world.
Better Business Bureau
People trust the Better Business Bureau (BBB) because the platform has a rigorous comparison tool to benchmark businesses listed there. As a review site, a high rating can improve your credibility — and your online reputation.
Responding to Negative Reviews
No matter how many reviews your business has collected, and how good you operate your business, there will come a time when you're confronted with a negative review. Review management can help you overcome the challenges associated with unflattering customer sentiments, allowing you to take charge of the conversation.
As part of the process to manage reviews, how you respond can be a make-or-break issue. Every customer experience shared on review sites presents a valuable learning opportunity for savvy business owners. When those experiences are less-than-flattering, the way you respond to unhappy customers can influence the generation of new reviews in the future. Here are best practice review management tips for responding:
Respond to all the reviews, both positive and negative. People want to be heard, and by responding to every review that is posted, you are creating engagement with your audience.
Respond quickly. Experts agree that responding to reviews within 24 hours is the best course of action.
Keep all your reviews responses positive, thoughtful, and to the point. Arguing about what a customer may have experienced rarely helps improve the situation and can backfire.
Be transparent. Take ownership of negative experiences and offer to make things right. This can turn upset individuals into happy customers. Repeat business should be your goal in responding to reviews.
Act on the feedback you receive. If a review leaves negative comments, investigate the situation and make the needed corrections.
As stated earlier, every review represents a learning opportunity, giving you insights into what works in your operation and what can be improved. Taking ownership of problems is an excellent way to support your review management efforts.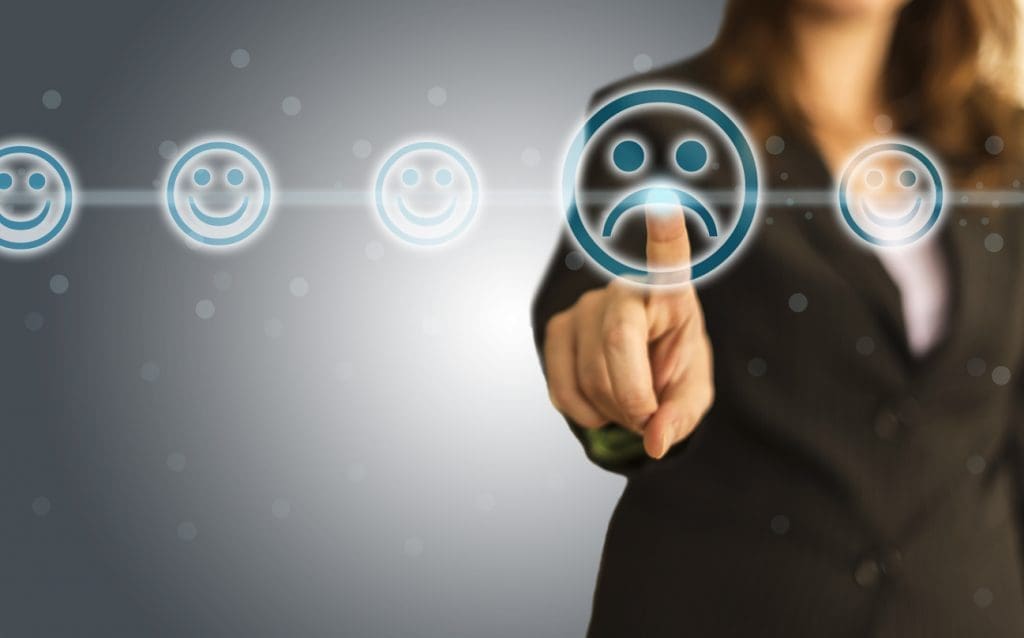 Removing Bad Reviews
Not every negative review comes from someone who had a poor experience at your establishment. False or defamatory reviews posted to review platforms may be created by your competitors, people with a grudge, or disgruntled former employees. When faced with these kinds of harmful reviews, what can you do?
The answer lies in review removal. Review management incorporates the process of identifying harmful reviews, then using available tools to have them flagged for removal. Every review platform has its own review management software and procedures for flagging damaging reviews. Learn to use them, or hire a professional review management service provider to help you take charge of the online conversation.
Remember that the reputation of your business online is a key component of your overall marketing strategy. You may not be able to remove legitimate bad reviews, but those that are posted by people for the purposes of slandering you or your business are prime targets for removal.
Monitor Reviews for Emerging Threats
No matter how good your service delivery is, your digital footprint is always at risk. A key component of your review management strategy is monitoring reviews for emerging threats.
As your business grows, you may receive hundreds or even thousands of reviews across platforms, especially if you have multiple business locations. While you can check your review profile on each site, it is easy for a bad review to slip through the cracks. This is where the best review management software can help you with your online reputation management needs. Management software pinpoints where reviews are being posted and what is being said about you or your business.
This review management software also gives you the ability to flag reviews for removal should the need arise. Streamline your efforts in review management or seek the assistance of NetReputation to protect your online reputation. As the leading reputation management firm, our team is ready to help you control the digital conversation with tailored review management solutions.
Contact NetReputation Today for Review Management Solutions
Reputation management is an integral part of the modern business environment. With reputation management software and strategies, our experienced team of professionals can help any business owner build brand awareness, create engagement with new and existing customers, and improve review ratings and profiles.
Ready to learn more about our review management software and monitoring solutions? Call NetReputation today at 844-461-3632 or complete the form below for a free consultation.
Request a Free Consultation