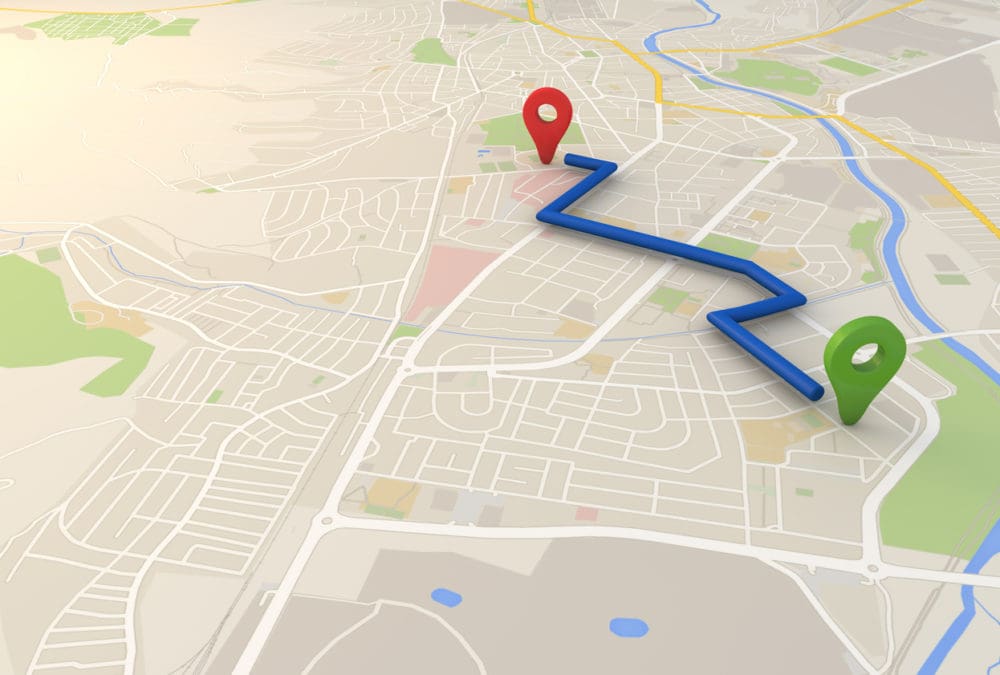 Review Google Maps Settings in Google My Business: Google reviews are an important part of your online visibility and online reputation. These reviews appear on Google Maps results and throughout the Google environment. Today, most customers research businesses on the web before making purchasing decisions. NetReputation can help you manage Google reviews with our Google My Business services. Learn how you can take control over what people are saying about your business name on the web, helping you to stand out from the competition.
Managing Reviews on Google Maps
Business owners who do not yet use Google My Business (GMB) are missing out on great opportunities. This free tool allows business owners to establish a Google account, then create a customized business listing to attract new customers.
With a business account, owners have the option of turning on reviews to be displayed on Maps and in search results. This is a critical step in setting up your business profile, as Google ratings have the ability to influence purchasing decisions. NetReputation's team of GMB experts can assist you with creating a profile, populating your listing with relevant information about your business, and managing your Google review responses.
Why are Google Reviews so Important?
In the modern digital environment, about 90% of all consumers turn to search engines to learn about businesses in their areas. This is particularly important in local search, where Google users wish to discover business locations nearby.
Search engine results return details via Google Maps, Google My Business profiles, and customer reviews. Google reviews inform customers by giving them an idea of the quality of products and services a given company provides. Most customers read reviews before deciding whether to call or visit a specific business location.
Whether positive or negative, these Google customer reviews can influence rankings in search results. They also represent an extension to local SEO (search engine optimization) efforts, helping to get the word out about your company. The more reviews available, the more likely a potential customer is to use these to determine whether they will frequent your business or not.
Reviews on Google Maps?
When a user searches for businesses on the Google Maps app, customer feedback is displayed in search results in the form of reviews and ratings. Companies with better reviews and higher ratings — at least 4 out of the 5 rating stars available in Google reviews — tend to stand out in search results. Every online review sends a signal to the Google search algorithm, helping it to evaluate the quality and relevance for user search results. As a business owner, you want customers to be able to find your business online. Having your business listed in Maps and with customer reviews on display can all but ensure great visibility in Google search results.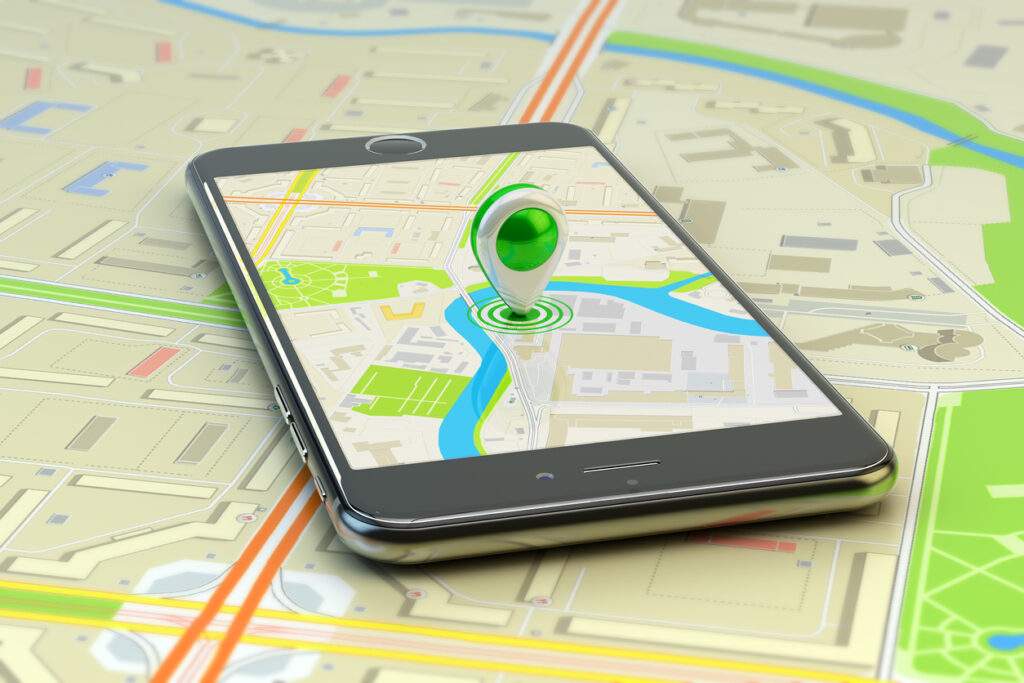 How Do You Get Free Reviews on Google Maps?
When you create a Google My Business profile. otherwise known as Google Business Profile (GBP), and turn on the reviews in the app or on the desktop, customers can post reviews. These reviews are free and are typically posted by people who have visited your business. Whether you have a single storefront or multiple locations, these reviews can influence future customers, who are likely to evaluate reviews before visiting your company.
When the review settings are turned on in GMB, you are also able to respond. Your review response can influence how customers perceive you. Even a positive review response has the power to influence customer behaviors. In the next sections, we will discuss the best ways to respond to Google reviews.
The Value of Positive Reviews
Positive reviews should be the goal of every business owner. Review responses that are positive can have powerful effects on consumer behaviors. In fact, online reviews are considered as important or more important than personal recommendations.
When a customer leaves a favorable review, he or she is signaling to others that a positive customer experience was had. Potential customers use this information to make their own purchasing decisions; another customer's experience can be influential in terms of decision-making processes. In the real world, reviews give customers a better understanding of what to expect. Consider these important benefits of positive Google reviews:
A single positive review can increase revenue by 5-10%
Favorable Google reviews improve visibility in search results by boosting ranking potential.
When a customer posts a positive review, Maps is updated to reflect any changes in ratings.
Good ratings can help your business grow by attracting more customers and by helping you stand out from competitors.
Every positive review builds trust between you and your customers — even potential customers.
In simple terms, happy customers mean better ratings in Google reviews.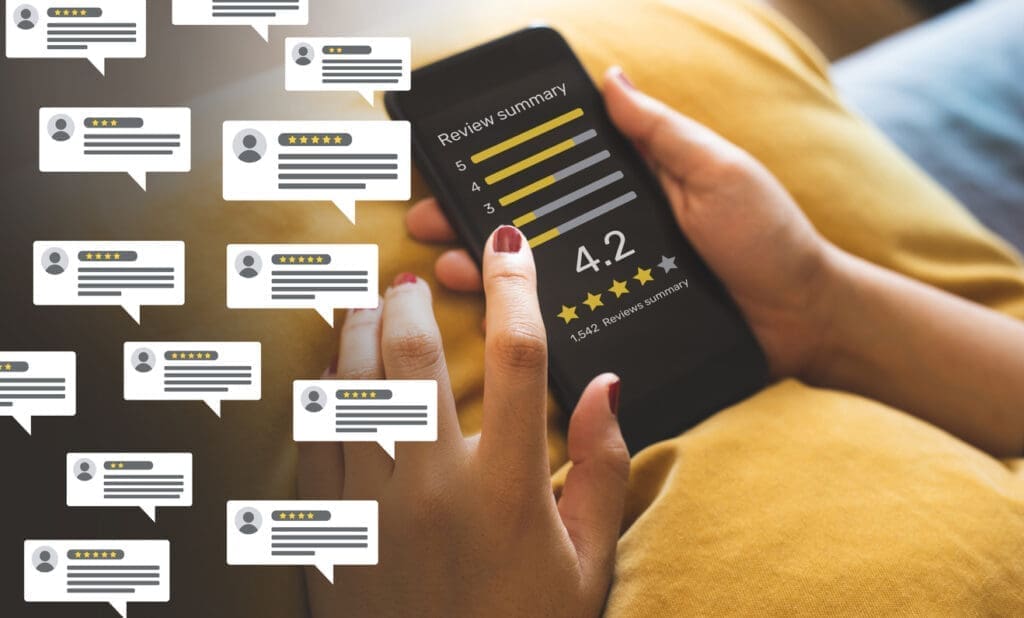 How Negative Reviews can Harm Your Business Prospects
It is all but inevitable that no matter how well you run your business, you will eventually get an angry customer. In numerous studies, unhappy customers are more likely to leave negative reviews. These negative ratings appear in your Google Maps listings and in search results.
How can negative Google reviews harm your business? Consider:
94% of web users say that a negative review has convinced them to avoid a business.
Businesses lose an average of 22% in sales when just one negative article or negative review appears in search.
When there are three or more negative reviews in your business profile, you could lose as much as 59% of new customers to one of your competitors.
While the goal is to avoid even one negative review, business owners know that positive and negative reviews represent a learning opportunity. When customers share their experiences, their responses help to inform you on what you're doing right and where you can improve.
You've Gotten Your First Negative Review. Now What?
Negative Google reviews are bad news for most business owners, but these ratings and comments do not have to stand in the way of your continued success. Imagine that you open your Google business app and navigate to the reviews tab in the app, only to find that someone has left a negative review. What can you do?
How you respond to reviews, both positive and negative, can alter perceptions of the customer experience — and can turn a negative into a positive outcome if done right.
NetReputation has years of experience in helping clients manage reviews. Review management is an important consideration for companies of every size and type. These reviews influence customer behaviors, so creating a review response to address customer complaints and concerns is critical. Our team of experts can help you develop the best ways to respond to negative customer mentions, protecting your reputation at the same time.
How to Respond to Reviews: Tips for Success
Business owners have struggled when faced with a poor rating or negative Google reviews. Even a single unfavorable Google review can influence customer purchasing decisions; another customer's negative experience can keep new customers from visiting your establishment. Your initial response to any review is critical. Here are tips for how to respond to reviews:
Your positive review response should match your negative review response. Begin by thanking your customer for posting the original review. Stay professional in your tone; remember this is a public response to be read by other customers.
Respond quickly to every review, no matter how negative. The faster you address customer concerns, the more likely you are to regain a customer's trust. While you will not always ensure a happy customer experience with your timely response, keeping them waiting only adds to the negative perception of your business.
Pay attention to what customers are saying when they leave reviews. Even good reviews can pinpoint areas you need to work on as you improve your service delivery.
Offer to take the conversation offline to address specific customer concerns. This can create a personal connection between you and the unhappy customer. When you offer this, the best course is to follow up promptly. Be sure to share contact information with the reviewer.
Follow up on poor ratings with new or relevant information, such as changes in the way a particular service is delivered. This signals that you are willing to make improvements to help facilitate great customer experiences.
In the past, offering incentives was a way to turn a negative response into a positive one. While this practice is frowned upon, feel free to offer to make the situation right when the customer returns to your business.
Own up to your mistakes. Be honest and straightforward. No customer appreciates a business operator who won't listen to their concerns — or brushes off these concerns without understanding why bad reviews were posted in the first place.
When customers write reviews, they typically do so for a reason. Perhaps they had a great experience and wanted to share with others, or perhaps they didn't like exactly what your company offered. Every reviewer is a real person with real concerns; if your business means a lot to you, you have to be prepared to respond to all reviews, good or bad.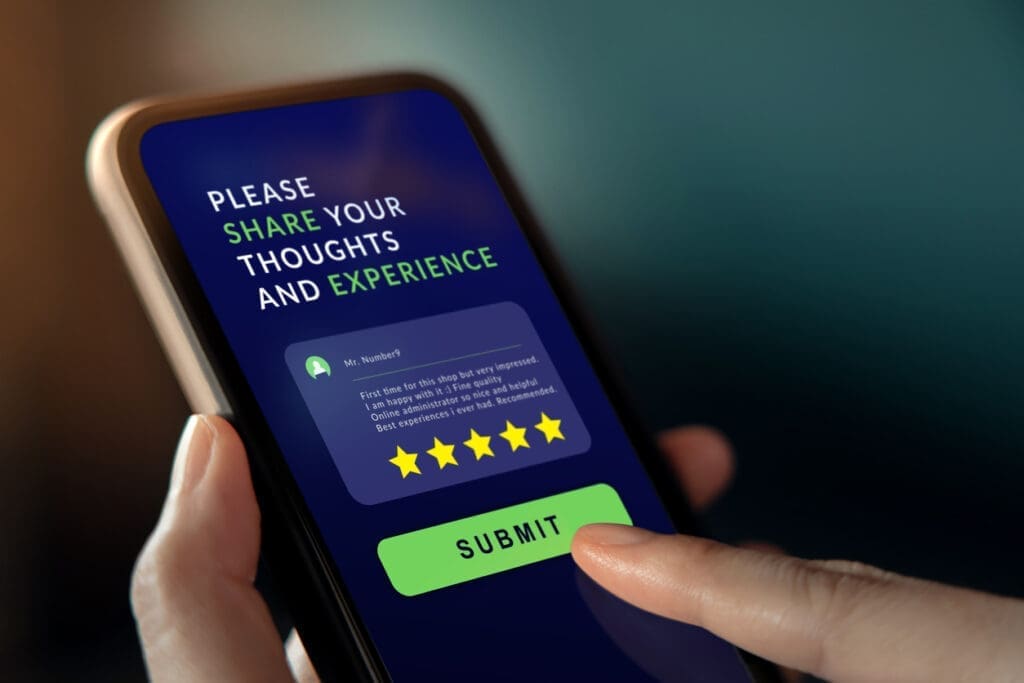 How Can NetReputation Help Me With Reviews on Google Maps?
At NetReputation, our team lives and breathes online reputation management. One of the aspects of building brand awareness and protecting or restoring your digital reputation is centered on review management. We can help you develop strategies to respond to Google reviews. Our team is ready to assist you with all aspects of the Google My Business setup and management processes. With our help, business owners can:
Respond to Google reviews in a timely manner.
Address concerns from customers.
Build brand recognition when you respond to Google reviews.
Drive business growth by improving online visibility
When customers rate or review your business, they are sharing their own thoughts and experiences. Understanding how to manage this can be complex. NetReputation is equipped with the latest tools and strategies to help you get the most out of the Google My Business environment, allowing you to reach new levels of success.
Call NetReputation Today
Ready to supercharge your business with the power of online review management? Call NetReputation at (844) 461-3632 or connect with us online to learn more about our customized Google My Business management services.