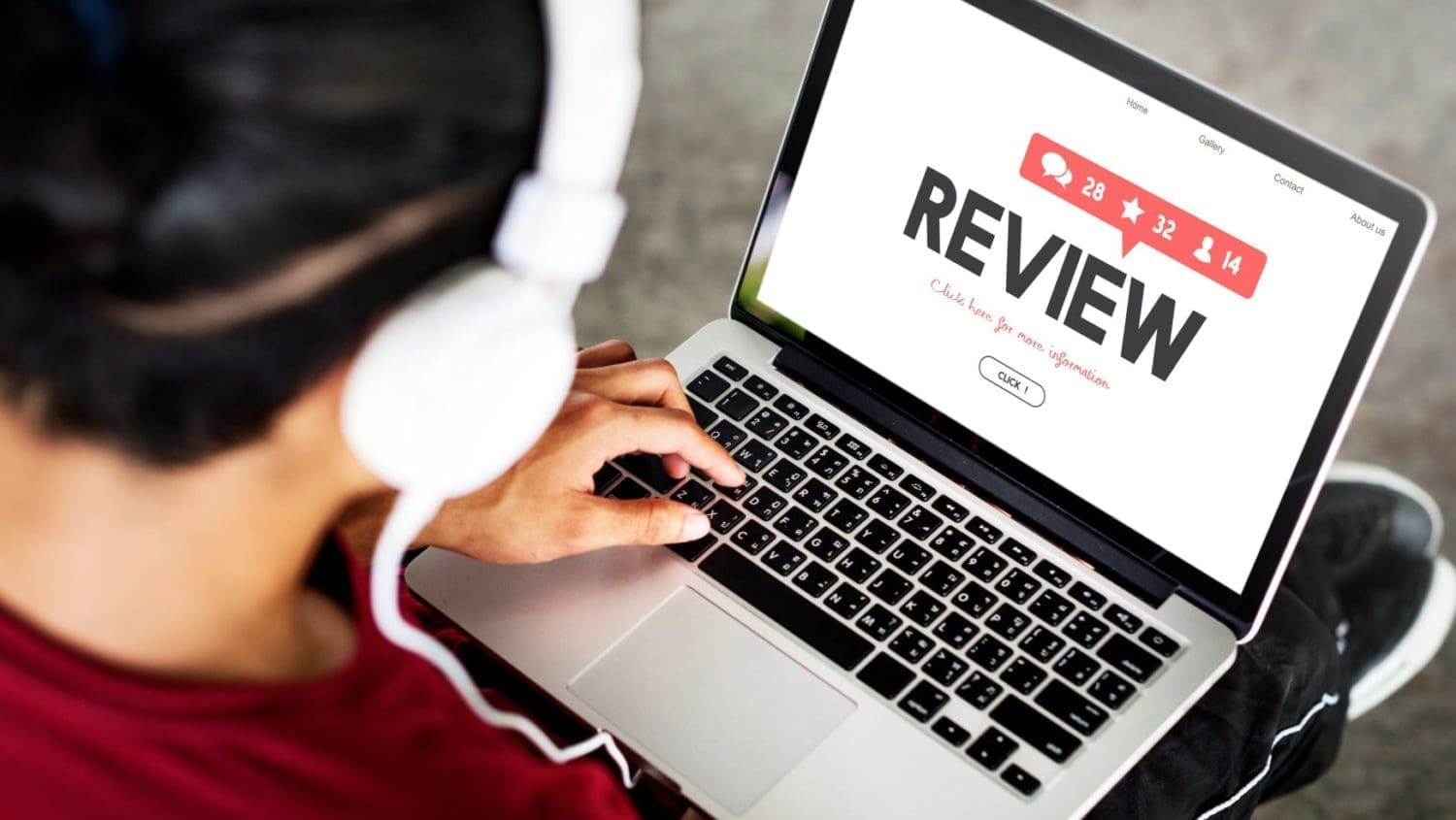 Learn how to create a powerful review management strategy in our guest post from Novum™ below.
Words are powerful, and as such, customer reviews can make or break a company. What your customers say about you, positive or negative, directly impacts your bottom line. Hence, an effective review management strategy is necessary to stay ahead of the game and keep your business reputation clean. 
Online reviews can sway the perspectives of your current and potential customers. They directly impact buying decisions since many customers see them as genuine sentiments of the kind of experience they should expect. As such, companies are now making review management a key element in their marketing strategy.
In this article, we'll discuss what review management is and its role in today's business climate. Additionally, we'll have a guide to assist you in building a solid strategy. By the end of this, you'll know how to sustain your brand's positive image through effective action plans.
What Is Review Management And Why Is It Important?
Review Management allows managers to effectively monitor, manage, and generate reviews, across a wide range of platforms. Moreover, it's a process that helps companies formulate responses to reviews of their products, services, and employees. However, this shouldn't be mistaken for reputation management or crisis management. Those are different topics altogether.
Through review management, business owners and employees can show their customers that they care about their opinions and experiences. As such, companies communicate and assure customers that they can develop the things that need improvement.
What's more, having a great review management strategy allows companies to respond to reviews appropriately and promptly. This is especially crucial when dealing with negative reviews because if they're not taken care of, potential customers will be discouraged to continue with the purchase.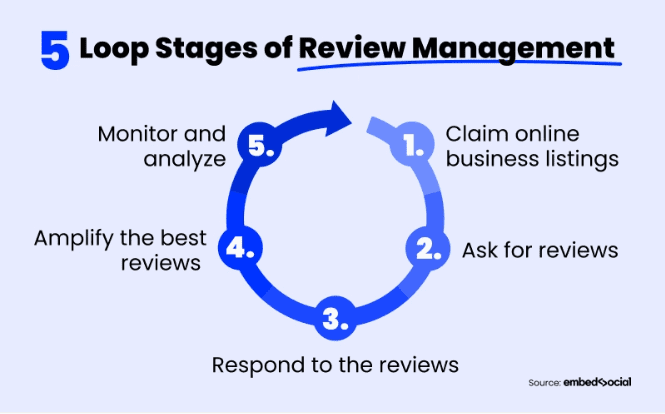 But review management strategy is not mainly about putting the fires out and managing the bad reviews. When customers detail their positive experiences with a business, it creates a domino effect. Positive reviews can further entice potential customers to choose a company's services or goods. Hence, elevating them is one of the key pieces in review management.
With that, it's time to get into the discussion of where to find reviews of customers.
Where To Collect Online Reviews From Your Customers
You can't properly monitor and manage customer reviews if you don't know where to look. Let's look at the following platforms where you can check out what your customers are saying about your business.
A. Review Sites
You're most likely familiar with review sites as these are well-known platforms for customers to share their good or bad reviews. Some of the most popular sites are Glassdoor, Google My Business, and TripAdvisor.
Review sites are helpful because they collect and display user-generated content from customers. Thus, they are a fantastic resource for gathering customer feedback and seeing if your products or services meet customer expectations.
B. Social Media Sites
Perhaps the most popular way customers let the world know about their experience with a brand is through social media platforms. Some of these platforms include the big three, Twitter, Facebook, and Instagram.
Almost everyone is stuck to their phones and social media accounts. The accessibility makes it easy to leave positive or negative comments using their social media accounts. You have to be careful with social media since the number of users makes it almost super easy to go viral for the wrong reasons.
On the other hand, positive comments can also become viral through social media posts, especially if done by prominent figures. What they say online is up to you, so always strive to enhance the customer experience. 
C. Online Blogs
Anyone can create a blogging website with just a little technical knowledge. As such, some customers criticize or support businesses through their blog posts. However, some do guest posts on other websites to let their opinions known.
Generally, these types of reviews are detailed. In some cases, these blog posts take the form of listicles to provide readers with reviews of different products and services in one article.

A great example is this blog post about the best digital marketing websites. The writer created a list and gave reviews regarding each website. At the end of this, you can see that readers can comment. The comment section allows the readers to either agree or disagree with what's written. So, as a company, it's important to also look at those and not just the article itself.
D. Survey Answers
You don't have to heavily rely on just the other platforms. You can manage reviews by formulating surveys for your customers to take after purchase. This is one of the best ways to ensure you're getting genuine feedback and not fake reviews. 
It's an excellent way to gain constructive feedback since your team will develop the questions. Thus, it can be as personalized as you want it and somehow control the narrative. And if it leads to having bad comments, the customer service team can instantly take care of them. 
Of course, it's not as effortless as it sounds. There are a lot of things to consider when creating an effective survey. For instance, you need a strong survey introduction to get the customers to answer the questions. If you can't entice them, your whole survey can become moot.
Following our discussion of where you can gather customer reviews, it's time to give you guidance on how to create an impressive review management strategy.
The 8 Must-Know Ways To Building A Solid Review Management Strategy
Now that you have a better understanding of what review management is and its other aspects, it's time to start creating your strategy. Following these methods can turn bad experiences into good ones or maintain a high-approval rating among your customers. Thus, make sure that you consider these during your strategic planning process.
1. Closely Monitor The Reviews
An effective review management strategy starts with planning this crucial step. Online reviews are one of the most important tools in your arsenal as an entrepreneur. They can be a source of inspiration, or they can be a source of despair, depending on what your customers experience.
As such, one of the key points to effective review management is staying on top of what's said about your company, whether it's positive or negative. It's easy to miss out on valuable business information if you don't closely monitor what people are saying about you online.
Additionally, monitoring reviews lets you identify any potential issues before they get out of hand. It'll allow you to address them directly with customers or respond in ways that will help them feel heard and appreciated. Thus, it increases the chances that they'll come back, knowing that you address issues. 
And if the comments are positive, it'll allow you to elevate those promptly. Doing so will help build a positive brand image. Plus, engaging with customers that had a great experience with your business is also a great way to build stronger customer loyalty.
One of the best ways to monitor your reviews is by having a dedicated webpage that allows customers to leave a message for your brand. A great example is Julbie, a lingerie brand. Its website has a customer service link where customers can leave messages.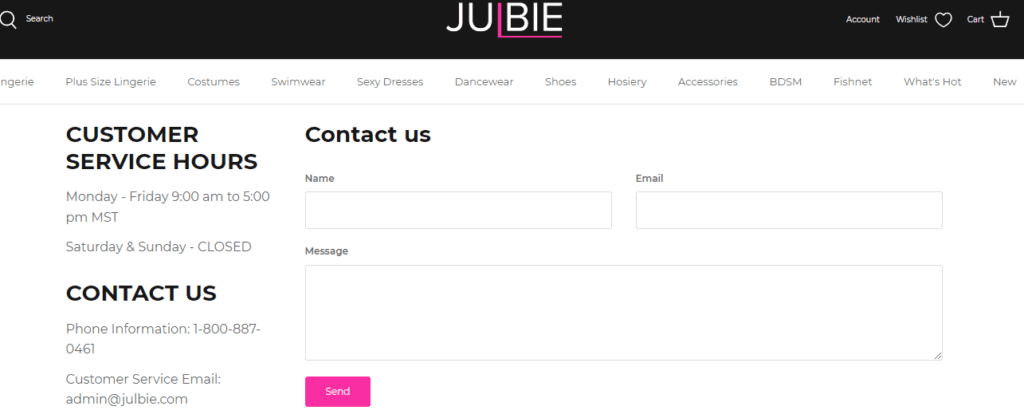 This is an excellent way for a brand to monitor and instantly handle any customer issues. In addition, getting feedback this way means the negative comments stay off the public platforms. Likewise, if the brand gets positive comments, it can ask the customers for their consent to use  their feedback in promotional materials.
2. Claim Your Business On Review Sites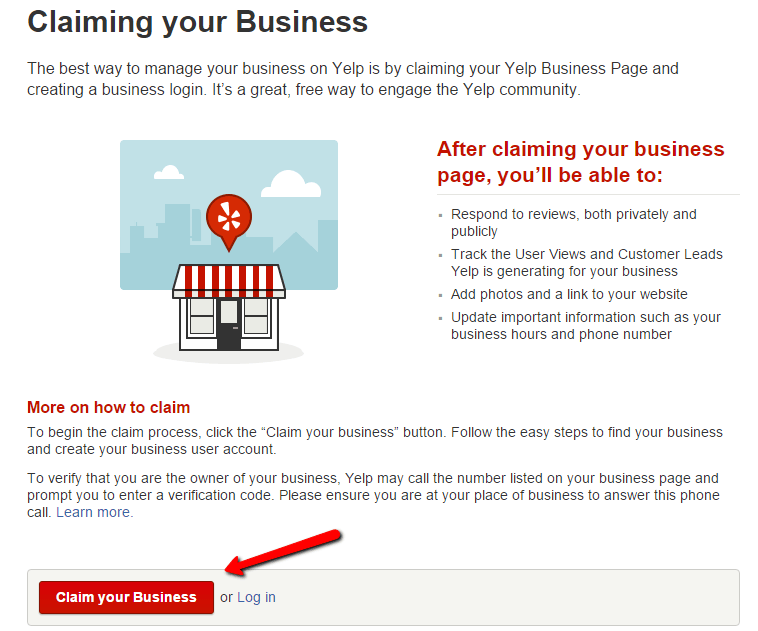 As we mentioned, review sites are some of the most popular go-to platforms for customers to broadcast their experiences with companies. Therefore, it's extremely important to claim your business on those sites so that you can monitor, control, and manage what's said about you. Here are some of the advantages of claiming your business:
It legitimizes your business on those sites 

You can add a link to your official company website

You can respond publicly or via direct message to customers

It allows you to include and update your company's contact information
Not to mention, claiming your business gives your customers an official platform where they know they'll be noticed. This is a great way to communicate with them regardless of the kind of feedback they give. At least, you get to control how you respond instead of not being able to do anything if you leave your business unclaimed.
3. Intercept The Customers
One of the key elements of your review management strategy is planning how to intercept the customers. By doing this, you get to hook your customers before they find a public platform to reveal their experience with your business.
If they're going to talk about a positive experience, it'll be fantastic to get it out there for a broader audience. However, if it's harsh comments, it's best to intercept them before they blast you publicly.
So, how do you do this?
Find ways to reach out to customers and encourage them to give a review during or immediately after the sales cycle. For instance, you can do this by providing a survey to answer just after checking out their item on your website.
If you have an eCommerce shop powered by WordPress, giving out surveys to your customers is seamless. There are several survey WordPress plugins you can incorporate into your website to make creating, distributing, managing, and analyzing surveys easier to achieve. You can choose which fits your business needs the most and include its utilization in your strategy.
But what if your website is not powered by WordPress? Well, you can develop your system to customize the features based on your brand's needs and design a data pipeline architecture to handle and store data for your survey answers. 
As such, you can review each one and make an analysis. You can use the data to enhance your surveys and have a better sense of what your customers experience.
4. Create A Response Plan
A response plan is critical to review management, and it should include a list of steps you will take to reply to comments. This will help ensure that you're responding to reviews that are consistent with your goals and values as a company. Plus, it should also show reviewers that you care about them.
When formulating your response plan, you need to be clear on the following to ensure a smooth process:
i. Who Will Handle The Responses?
This should be easy since the responsibility will most likely fall on the customer support teams of your business. Although, some of the marketing staff may also get involved if they're the ones running the social media department.
If that's the case, it's important to have clarity by having a division of responsibility. That way, everyone will be clear as to who will respond on different platforms. 
To guarantee that you have the right people for the job, you can utilize an AI-driven assessment tool. By having the right people, you minimize the risks of alienating customers with an agitated response from your team. Let's be honest; not everyone is built for customer service.
ii. Which Comments Require A Prompt Response?
Responding to happy customers and their positive reviews is easy. A simple thank you, retweet, or some happy emojis will do the job. Although, it's entirely a different story when dealing with negative comments. 
As such, it's important to plan which comments need to be prioritized. Your customer service and marketing teams can strategize and create a priority list regarding which type of complaint gets a response first. It's crucial to respond quickly and professionally with an apology and offer of assistance.
5. Keep It Genuine And Respond Appropriately
It's all about creating a positive experience for your customers, and that starts with responding to them genuinely. Although you can use a list template responses, it's best to still personalize your replies. For example, you could mention their name in the response so that they know you're directly addressing them.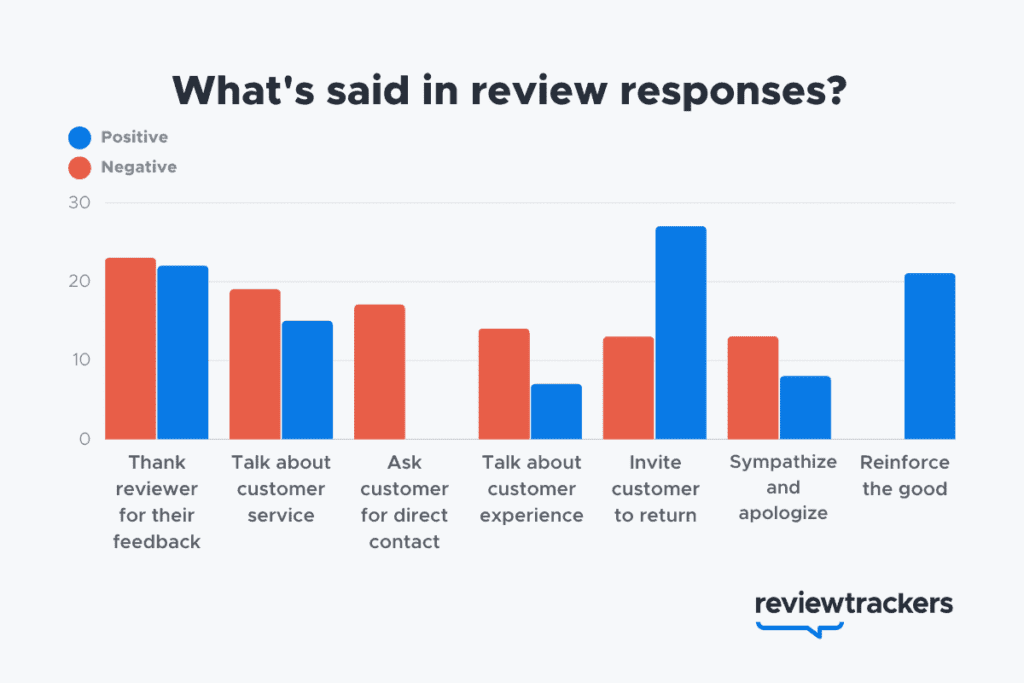 If it's positive feedback, it's easy to be genuine because you're happy that your customers had an excellent experience. However, being genuine is more important when apologizing for a bad experience.
Responding authentically can help turn a negative situation into a positive one. Genuineness can be felt by customers. As such, when you de-escalate an issue, you can lead the customers into leaving a more favorable review once they feel that you're listening and working hard to improve things for them.
Of course, this can be a hard task, especially when there are too many of them. Hence, your teams can use content writing services to help them formulate responses properly. These services can help write responses using the right tone of voice to not aggravate the situations and avoid misunderstandings. 
Let's be honest; even if it's not your intention, a customer with a bad experience with your company can take your response in a bad way. That's why the AI-powered writing services and your team can work together to sound as genuine and polite as possible so your customers can't take offense.
6. Utilize Software Solutions
When it comes to surveys and emailing your customers for feedback, it's seamless to navigate through your system and monitor their comments. However, it's not as easy to do that on review sites.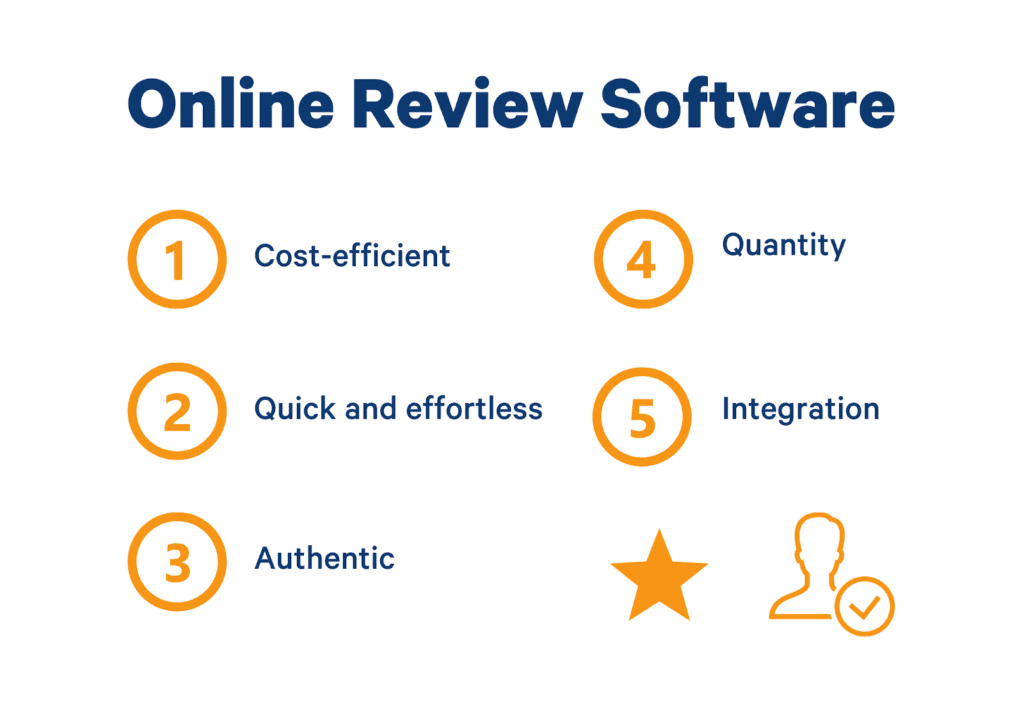 Fortunately, there are software solutions you can utilize to help you monitor and manage customer feedback on other websites. The following are what software could help you with:
Identify fake reviews on different platforms

Use it to send feedback requests to your customers at the right time automatically

Have an overview of all the key statistics about your reviews so you can see trends and plan accordingly

Give you a consolidated platform to monitor and manage your customers' reviews so you can respond promptly
You'll see trends in how customers feel about specific products and services and make changes accordingly—whether that means adjusting prices or improving staff training. With software solutions, it'll be more seamless to implement your review management strategy.
To make this part easier for you, our advice is to hire a temporary virtual assistant (VA). The VA can do the research and create a shortlist of software that fits your business needs and budget. Therefore, you'll just have to review the list and make a decision. This is going to save you a lot of time and focus on other parts of the strategy or the overall business functions.
7. Give Time For Happy Customers
With the need to stay on top of negative reviews and unhappy customers, positive feedback sometimes gets overlooked. Make it part of your strategy to also allot plenty of time to respond to your customers who loved their interaction with your business. 
Additionally, ensure that you have a plan to generate reviews from your happy customers. For instance, use software solutions that allow you to pre-screen your customer's satisfaction level before asking them for a review. 
When customers select "I had a fantastic experience", they will be sent a survey or sent to your choice of review site. As such, great reviews will also be posted there and seen by a broader audience. The goal is to have those positive reviews promoted on different platforms and turn others into future customers.
However, to help you somehow control what can be seen on review sites, choosing the "I had a bad experience" box will alert the system. So, instead of sending customers with bad experiences to those sites, they'll be given an internal feedback form. As such, they'll still be heard and you'll still apologize, but at least it won't be in a public forum for many to see.
8. Measure Your Results And Use Them To Your Advantage
Review management is a big part of any company's culture, and it's important to make sure you're measuring the results of your efforts. Set up a system that allows you to measure the performance of your reviews. 
You can do this by adding a "score" or "rating" feature to each review that allows users to give it an overall rating based on their experience with the company. This will help you figure out which aspects of your business are working well and which need improvement to help you strategize actionable plans.
Moreover, to further improve the overall customer experience, you should set up a system that allows customers to make suggestions for improvements based on their experience. This can encourage them to leave positive comments because they know your company is serious about improving.
Conclusion
Getting that coveted 5-star rating is harder than it seems. Review management is a continuous process considering it means being proactive. It involves monitoring, managing, and generating reviews as well as responding to them. You have to know how to enhance the positive reviews and respond delicately to the negative ones.
With review management, customer trust and loyalty can be improved, which directly impacts the bottom line of companies. As such, its importance can't be overlooked. 
Will a strategy be easy to implement? Not really. 
With its many elements and a bit of complexity, it's not bad to have some assistance to guarantee that your review management strategy is well-implemented. And with NetReputation.com, you can have that helping hand with its experts and tools. Get in touch now and start strengthening your brand's reputation. 
Author Bio
Burkhard Berger is the founder of Novum™. He helps innovative B2B companies implement revenue-driven SEO strategies to scale their organic traffic to 1,000,000+ visitors per month. Curious about what your true traffic potential is?
Contact NetReputation Today
NetReputation is an award-winning leader in online reputation management. We have helped thousands of people establish, build, or repair their reputations in the digital environment. We have helped thousands of individuals and business owners take charge of the digital narrative, building trust and brand awareness in the process.
Learn more about our full selection of reputation management services, including cutting-edge review management solutions, by speaking with our online reputation management professionals today.
Call NetReputation at 844-461-3632 or complete the online form below for a free consultation.
Review Management Done Right. Complete the form below to begin your free consultation: