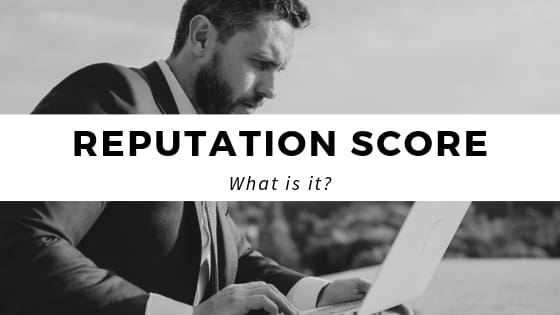 What is your reputation score? Do you have one, and does it even matter? Learn about reputation scoring and what you need to build a better online score today. 
Reputation management is now known as the new HR for companies. Why is this?
Because it is essential for professionals and companies to know how people see them. This is very helpful when creating new products or service offerings. You can learn exactly what your customers want and what value they "believe" you can provide.
This value is always your top priority.
Knowing your online reputation score can be a powerful tool for your brand. 
Applying for a new job? Thinking about going back to school? Whatever your goals, it is critical that you build a positive reputation score online.
Request a Free Consultation
How To Add Up Your Online Reputation Score
Whether you're a professional or a business, scoring your online reputation involves knowing your social reputation and how people see you online.
And as you may know, starting a business can be tough. No visibility in search results and a lack of loyal customers can make it hard to get off the ground.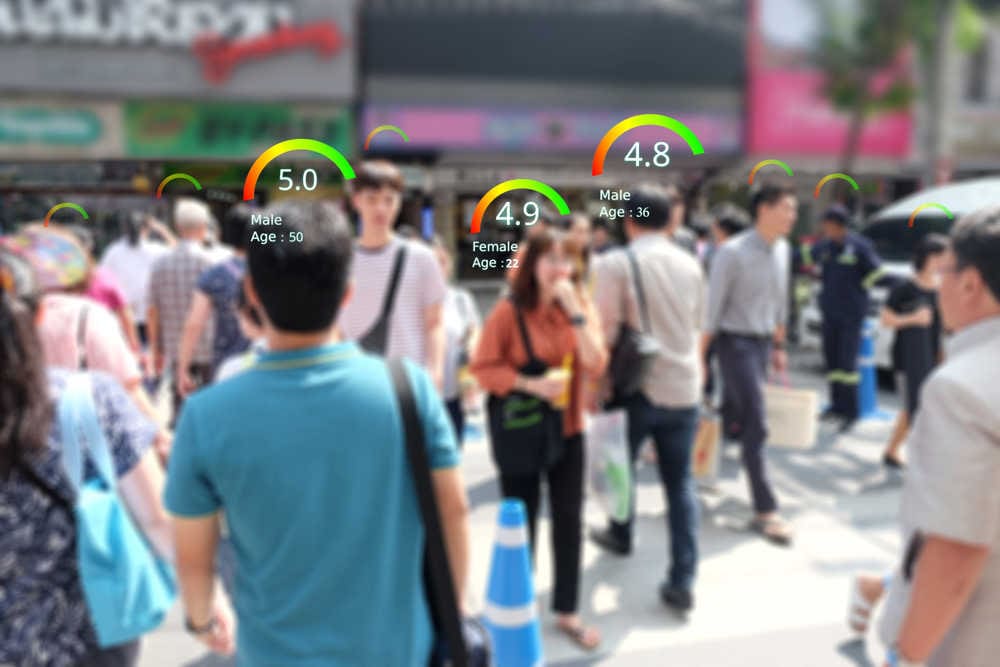 Positive Items that Can Improve Your Online Reputation Score
Online reviews and case studies

Communication and outreach

Customer sentiment and engagement

Images and online content

Blogs that provide real value to readers
Negative Events that May Result from a Bad Online Score
Getting fired from a job

Changing jobs or missing out on a promotion

Losing a grant or scholarship

Damaging relationships with coworkers and friends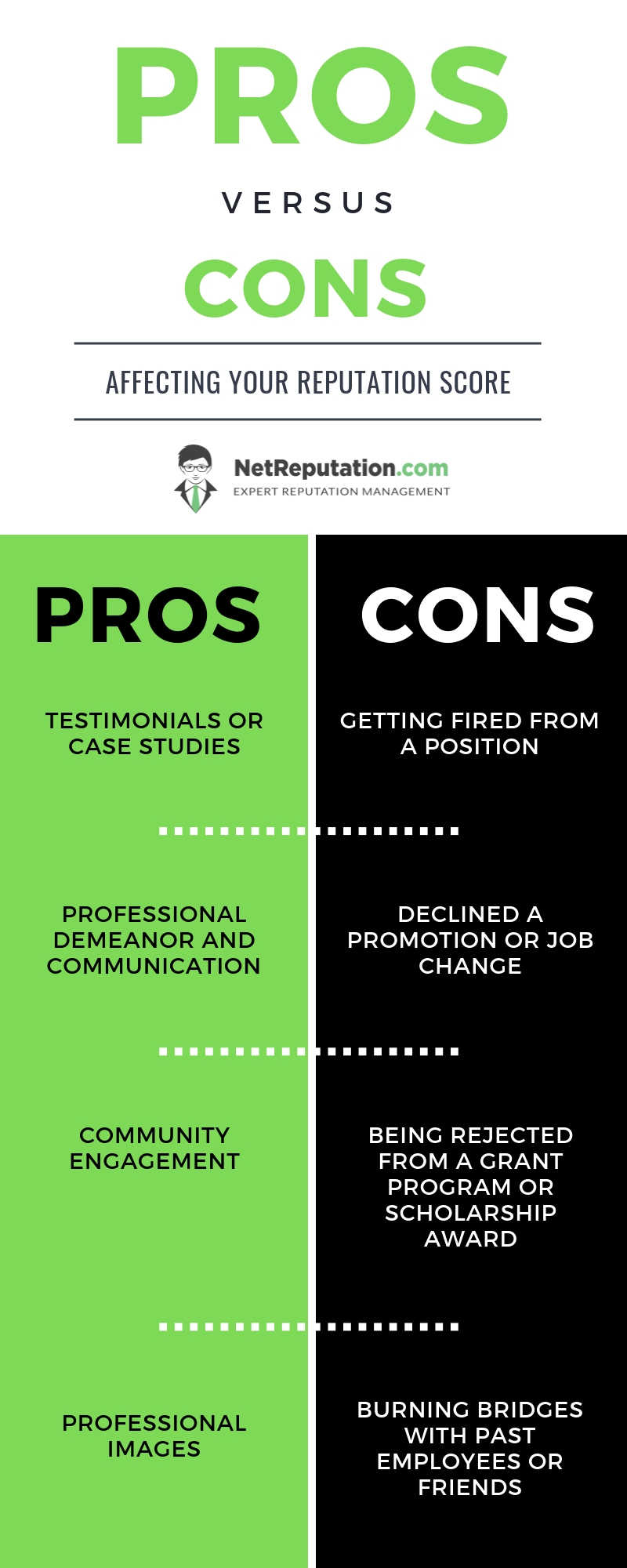 For the most part, these all add up to your online reputation score. This is because people tend to see you differently after finding harmful content about you on the web.
That said, it's important to never post anything you wouldn't want your mother to see.
In other words, always be polite and professional online. Don't post bad photos on the web, especially those showing the use of drugs or alcohol. Future employers, landlords, coworkers and even relatives may see these images and think less of you.
Other things to avoid are any posts with bad language, violence, politics and other hot-button content.
Request a Free Consultation
How We Can Help Improve Your Online Reputation Score
Want to up your reputation score online? Start by targeting any unwanted content that includes your name. Once found, take steps to remove those items fast.

But if you didn't post a photo or news article of yourself and want it gone, our Content Removal Team can help.
Call us today to speak with an experienced Online Removal Expert. Our team provides low-cost removal and SEO services to fix your search results and build a reputation score that gets results.
What's more: we offer advanced monitoring services to track your online image around the clock. With this tool, you receive instant alerts about new brand mentions online, even after your reputation campaign is over.
Your reputation is not a joke. And we work hard to put you in control.
Want to give your score a boost? Contact our Online Reputation Team today!
Request a Free Consultation