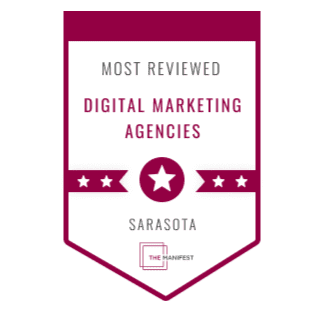 The NetReputation team is ecstatic to share one of the first milestones from our company this year! We've been named one of the most-reviewed digital agencies in Sarasota and the greater Tampa area by The Manifest. This is an incredible achievement for us and we are proud to be included in this amazing list of incredible companies in the Sarasota and Tampa Bay regions.
Being named one of the top B2B companies in Sarasota sure is one for the books! Our selection for the Tampa area as one of the leading B2B companies is an additional milestone and one that is a testament to our reach in the digital marketing industry in southwest Florida.
We would like to thank The Manifest and their team for featuring us and recognizing our efforts in the industry. For those of you who don't, The Manifest is a business blog site that aims to gather and verify the hard data, expert insights, and actionable advice that you need to build your brand and grow your business – to provide the practical business wisdom that manifests in your success.
We would also like to extend our gratitude to our amazing clients and partners! Thank you so much for supporting us throughout these years. You guys are amazing! We couldn't have done it without you. 
"For some, a damaged online reputation may be the result of a malicious actor or an indelible mark from a regrettable past. As a result, it can carry a deep emotional component. My experience with NetReputation was that they understood and were truly compassionate about this. They worked as hard for you to repair as you are for yourself." Physician, Aesthetic Surgery Clinic
"There are a lot of companies out there that promise results. These guys actually get them. When our business was under attack, NetReputation managed the situation professionally and delivered results. We are immensely grateful to the entire team there." Office Manager, Law Firm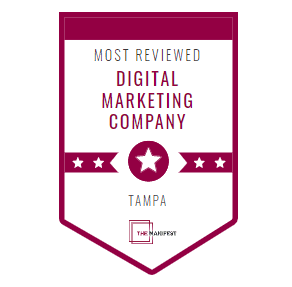 About NetReputation and NetReputation.com
NetReputation was founded in 2015 by Adam Petrilli, a results-driven leader dedicated to empowering individual and business success on the web. Our award-winning process and team of online reputation management specialists allow us to remove, suppress, repair, and monitor your online presence. Within our first two years, we were recognized by some of the world's leading business publications for our company growth. 
At NetReputation, our goal is to provide world-class Online Reputation Management Services to our clients by utilizing the latest technology and processes. Through various methods, we work to restore, improve, or create a positive online reputation for businesses and individuals.
For more information on our industry recognitions and achievements, please visit our News & Press page on the NetReputation website.
Speak to a reputation management expert today by dialing 844-461-3632.  Work with the most trusted team in the reputation industry, backed by great reviews and proven results. 
Complete the form below to begin your free reputation analysis