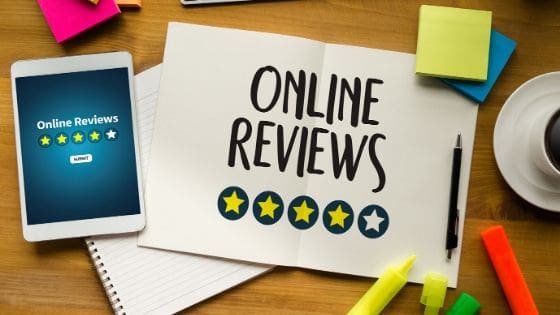 Running a business comes with many challenges. While a business always wants to get customer reviews, there is an ever-growing need to manage customer reviews online. Since most customers will interact with as business for the first time on the internet, having an effective customer review management strategy is a must.
Companies spend a great deal of money and time on advertising and sales campaigns to advertise their brand. When likely the most effective marketing tool is transpiring without their knowledge and without them needing to invest any time or even a penny. This advertising is known as word-of-mouth and illustrates the way that customers submit feedback about recent interactions with specific businesses customers are talking about your new brand to their family and friends and likely on social media websites as well.
What is Customer Review Management?
Customers do so without your knowledge or approval. Therefore, it might be in your very best interest to keep tabs on your online reputation as it is being defined by your own clients. There's not anything you can do about what's being said in private discussions. However, you can and should be monitoring what's being said about your brand online to be able to handle your reputation. Remember, it is imperative that you remain proactive while managing your reputation, don't wait until something happens before you decide to take action.

Customer review segments on sites are getting to be more and more popular. It provides your clients with an opportunity to assess your product or service and gives them the notion that their opinion(s) genuinely matter to you. Generally, should you place a customer review section on your site, particularly on the front page? Always remember that negative comments and bad customer reviews are bound to appear. The best thing to do is remain positive, attempt to resolve the issue, and work to generate more positive reviews.
You can not please everyone all the time, that is simply not possible. Unfortunately, people have a tendency to write more negative reviews as a means to eliminate steam. Whereas individuals that are delighted with your service or product may not be inclined to spend some opportunity to talk about their positive experiences with other individuals. In essence, everybody wants to have a voice when something negative happens but there are less likely to review a company if the situation was adverse and positive.
However, all isn't lost when negative reviews about your own brand for published online. As a business owner, you may use this to your benefit as well. Listening to your client's complaints ables you to identify problems/issues along with your business offering(s). Customer testimonials also provide business owners with a method to utilize information from social networking conversations. Otherwise known as unsolicited customer testimonials, as guidance on where to make improvements that will directly influence earnings in a positive way.
It's so vital that you listen to what's being said about your brand. It is better when you are able to handle your reputation efficiently. When you read a negative customer review, you'll have a chance to respond and do a little damage control. In case the criticism is an irrational one, be sure to respond with professionalism and do not berate, belittle or be impolite to the client. Bear in mind that anything and everything that you do online has an impact on your reputation and your personal character since you are your own brand.
Customer reviews online, both solicited (segments included in your site ) and unsolicited (discussions happening on social networking websites and business forums) offer feedback for business owners in regard to how their business is being experienced and observed. By responding to negative customer reviews online is not always fun, it shows the rest of your potential audience that you care about what others have to say about you.
Proactive Customer Review Management
Nowadays it seems like everybody is a critic. It's hard to sift through a large number of online reviews on sites such as Yelp, TripAdvisor or even Google. As a business owner, you should fully grasp the concept of customer review management. This is especially true if you reside within an area of increasing tourism. Online reviews can be your lifeline. Handle them with care, not rash judgment. Think with the end-goal in mind as Stephen Covey likes to say.
It can be stressful as you work to increase your positive star ratings. However, this process is a marathon, not a sprint. By ensuring your employees are delivering nothing but the best, you will not have to worry about positive reviews, the reviews will begin to flow in overtime. If the experience is great, then the testimonials will be favorable. Conversely, in the event the consumer experience is unfavorable, then it's time to have a peek at creating the required improvements to ensure this issue never arises again.
Strategies for Easy Customer Review Management:
1.  Stop taking customer remarks personally.
2. Online reviews curation is here for the long haul. Do not ignore reviews.
3. Ensure all remark and review responses are professional in all aspects.
4. Make sure everyone at your company is aware when a new review is posted. Synergy is key for a fine working business.
5. Employ third-party online reputation management companies to assist.
Welcome Customer Feedback
Monitor review sites using Google Alerts, which can be absolutely free. You can also work alongside a reputation management agency to track all mentions of your business throughout the internet. Here at NetReputation, we issue monthly reports, position/ranking updates, 24/7 customer support, and much more.
Always Work to Generate More Reviews
Most satisfied clients will not take the opportunity to post a review if you don't expressly ask them to. Make it simple by directly enrolling in an internet service which automatically emails your clients to ask them to submit a review. This simple method has shown to dramatically boost the number of favorable reviews you'll be able to generate. These solutions can link to a client database so that you understand the reviews are out of the real and current clients. If you need help getting more reviews for your business, check out how to get more customer reviews here.
Improve Your Overall Online Reputation
Be certain to display a "view our reviews" button prominently on your site and on social networking pages. This provides a compelling call-to-action for clients to read and write reviews. To begin, create another web page that lists your testimonials. Make sure they will be updated automatically or the RSS feed from your review sites is connected directly to your company homepage or desired review page.
Respond to Customer Reviews (Good or Bad)
Create a policy for responding to adverse customer reviews and designate an individual to serve as the spokesperson in these types of circumstances. Every time a negative review arises, react in a timely manner. Ideally using a personal message, assuming that you are able to determine the user's individuality and contact details. These should be in your accounting records if they purchased online from you. Acknowledge their dissatisfaction. Explain how you want to solve the problem and invite them back to get a discount on their next purchase.
This can be especially true when working in the food and service industry. Successful restaurant owners proceed a step farther. The restaurant will "comp" the guests' entire purchase if they're dissatisfied. They see financial loss as an essential expense in safeguarding the reputation of their business. In the event, the customer does not respond or is not inclined to allow you to compensate them for the adverse encounter, you can simply respond to their comment voicing your efforts to make amends. This again shows the rest of your market that you care about.
People today consider the opinions of others deeply, even if they do not know them. Nevertheless, they're more inclined to trust a company owner who takes the time to react to reviews with the objective of improving their services. Clients will naturally gravitate to companies that show an individual component.
It's critical to the achievement of your organization to publicize your reputation across internet reviews and societal networking websites. Invite your guests to give comments often, which makes it accessible and easy can drive superior reviews and provide you the very best form of promotion.
Customer Review Management Software for Businesses
A lot was written about customer relationship management and CRM applications, but how significant is it for company achievement? Small business owners must know how it can affect their profit prior to making a purchasing decision.
Customer review management means precisely what it seems like it needs to, and maybe a fairly large idea. In other words, it has the capacity to control all facets of the connection with your client. During its base will be trades and communicating.
By using customer review software, you can streamline your ability to generate and manage business reviews. Small business owners frequently search for client relationship management (CRM) applications to aid with what could be quite an intricate endeavor. They require a system that could manage eCommerce to make the cash, regular communications such as newsletter or email or phone, plus only something to keep track of all of the information regarding the consumers.
Absolutely! I am just going to provide some reasons why, however, you can probably think of many more which are significant for your company, perhaps even some which are unique to your enterprise. At a minimum, I will wager you'll think of a few things you need you can do with your clients but do not because it is too hard with your present system.
The majority of individuals don't purchase the very first time that you set your company or product before them. In reality, many experts concur that most sales happen after 5 messages. Meaning if you are not sending over 5 newsletters or emails or creating follow up telephone calls you're losing a lot of sales. More sales are a prime motive to control a connection with your client or customer-to-be.

It is a book worth studying. Handling each and every detail about each client is remarkably complicated, so most individuals do not do it. In reality, most small business owners fall several communications and marketing methods so as to have the ability to handle just one or two. The power is actually in getting more than 1 way to keep in touch with clients; that is the best way to master the instant.
In the end, a true strategy, even just a very simple email plan, is just possible when you've got successful customer relationship management. Having the capability to easily segment your client list into various regions of focus may increase open rates, click-through prices, and ultimately boost sales.
Customer review management software empowers small business owners to maintain present clients with frequent communication, be in front of consumers at the specific moment they're prepared to purchase, handle all their contact information, and set a foundation for an email advertising plan. Customer relationship management isn't only important, it's a crucial element to company development.
Final Thoughts on Reputation & Customer Review Management
Reputation hasn't been more significant in getting your company noticed on the internet. Google now integrates both the amount and quality of consumer testimonials in its own ranking algorithm, and with the introduction of Google Place Search, customer evaluations are displayed prominently alongside natural search results, instantly visible to prospective clients. Ensure that your firm's online reviews are functioning in your favor through standing and review administration.
Look for your business's name and associated keywords on both Google and Bing and take note of some negative testimonials you experience and how large they look in the search results. Next, hunt review websites, for example, Kudzu or Citysearch, and customer advocacy websites, for example, Ripoff Report. Attempt to have a feeling of just how much is on the market and also the proportion of good to poor reviews. Ripoff Report is a consumer-based forum where disgruntled customers can voice their feedback anonymously.
Reputation management needs a proactive strategy, fulfilling your clients where they're. Claiming your company listing on review websites. Including Kudzu and social networking sites such as Facebook will provide you better control. Get more control over the data that looks for your business on those websites and permit you to set a conversation with your clients.
Replies to Reviews
Respond to all most testimonials, not just the ones that are unfavorable. Thank reviewers to get favorable remarks. Utilize the chance to work a number of your institution's selling things into your answers. Responding to negative remarks shows prospective customers that you're eager to handle issues and enhance your services. If you think a review is unjust or harsh, resist the desire to write a heated answer, even when you're in the appropriate place. This is a certain way to eliminate the sympathy and esteem of possible clients.
If you discover complaints on another site where you're unable to reply openly. Eliminating the negative content isn't an easy job. After a piece of info is published onto the net, authentic or not, it's hard to erase. The very best method to deal with these unflattering reports of your business is to"bury" them. You can do this by developing a great number of positive articles. Such as media releases and favorable testimonials. This will essentially shove the adverse feedback reduced from the search results.
Create Favorable Reviews
Using a large number of favorable reviews not only produces a fantastic impression on prospective clients; in addition, it can help your site look high in Google's organic search results. There are several ways to encourage your clients to speed you online. For example, sending a followup email to customers with a URL to your list on a favorite review website. Or supplying an incentive, like a discount on the potential provider, to anybody who renders a review.
Whatever you do, don't write bogus reviews for your companies. If you're found outside, the blow to your credibility will outweigh whatever you might have gained in the testimonials. Company owners have long understood the value of a first impression.