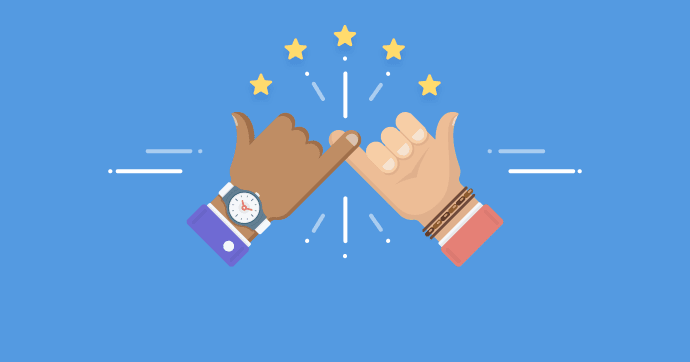 Reputation Management Tips | Top 6
When a company's reputation is your responsibility to maintain, it's important that you keep a record of public opinion.
There are many routes that need to be monitored to ensure that your brand's reputation is facilitating the growth you need.
There are various options to take to ensure your company is seeing the growth you desire.
In an effort to help entrepreneurs decide which avenue is best, here are six tips to manage your company reputation.
Manage Social Media
Social media is everywhere and whether you and your brand like it or not.  Your reputation always has the possibility of becoming a victim of an online troll or disgruntled friend, ex, or employee.
Therefore, managing your social media is imperative to your overall reputation.
To do that, you must keep yourself and your company relevant. Respond to comments and post interesting, positive attributes of your business.
Keeping an open and fresh dialogue going between you and your company's audience is a gateway. This information will be used to gain insight into your company before others do.
Additionally, make sure those that are associated with you and your business are not saying and doing things that are detrimental to your business.
While you don't want to stalk your employees and friends, you do want to ensure that they are not overly vulgar, or misrepresent your brand, or you in any way.
Stalk Your Brand Online
Always read up on yourself. The news can be good, bad, or irrelevant. You should be making that distinction as soon as it is published. That way, you can respond appropriately.
Here are two ways to monitor your brand online:
∙        Google Alerts-Each time your brand (or the keywords of your brand) show up online, Google will send an alert to your email. 
∙        Tweetdeck-This is only on Twitter, but depending on what industry your brand is in, this might be a vital source of insider information.
Plus, while posting frequently, you also want to keep tabs on messages and comments that appear on your website and social media accounts.
Respond to Reviews
While you don't have to respond to every review, it is important that you respond to exceptionally good reviews, as a form of showing your appreciation and every one of the negative reviews.
You don't want to publicly ignore even a single negative review. Responding is your only line of defense at that point. If you are positive and truthful, responding will work out in your favor.
Utilize Positive Feedback
In addition to responding to positive reviews, you should also give the person notoriety for taking the time to review or comment positively on your brand.
Unfortunately, it is far more often that people share their bad experiences rather than their good ones. When you receive positive feedback, share it, appreciate it, and use it wherever you can to get people to notice it.
Approve Graphics and Descriptions
You know what's best for your company. You are the only one who truly knows what to say. Make sure to proof-read for work prior to publishing. 
Customer Service Comes First
Without customers, you wouldn't be in business. Customer satisfaction should be one of your key values to ensure a pleasurable experience.
It's amazing how many entrepreneurs take their reputation and their customers for granted.
To close, there are many ways to help (and hurt) a company's reputation. However, if you focus on these tips, you will build a good foundation to manage your company's reputation.
If you are looking for more tips on how to manage your reputation, or you would like to receive an overview of your company's reputation, contact us today.