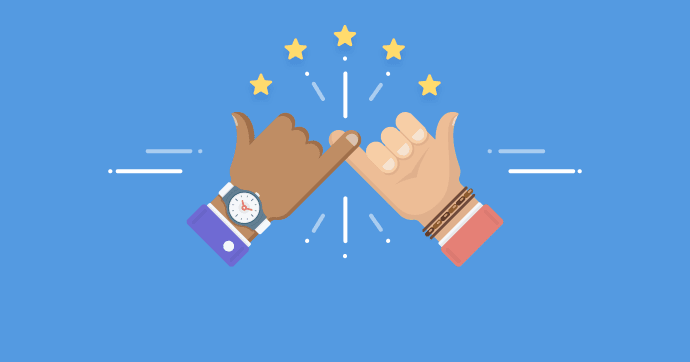 Top 5 Reputation Management Tips for 2022: There are many routes to take to ensure your brand's reputation is powering profitability and online success. A few quick and easy reputation management tips may provide the insight you need to grow your business and realize your full online potential. 
There has never been a more crucial time for individuals and businesses' to monitor themselves online. When managed properly your online reputation can make you stand out of the pack or adversely, cover up anything you deem negative on search engines such as Google, Bing, and Yahoo. In this digital age, consumers are turning more and more to the internet to gain additional insight into companies via online reviews, social media, and business listings.
90% of consumers read online reviews prior to visiting a business to make their purchase.
It is imperative that you take an aggressive approach when managing your name on the internet. Transparency is key and online reputation management services work to connect consumers with businesses so they can make a well-informed decision.
Monitor your brand online
Uses for positive consumer feedback
High-quality content with online reputation marketing
Reputation Management Tips for Building Your Business
1. Manage Your Social Media
Managing your social media is imperative to your overall reputation. Social media platforms give you a chance to express and advertise yourself to the world in just a few clicks. Individuals ranging from CEOs to low-level sales representatives should be aware of what Google says about them.
One negative article on the first page of Google can ruin someone's entire future. That is why is it so important to maintain a positive reputation online, bury the bad, and promote the positives!
Whether a customer leaves a negative or positive review it is important that you address them either way. Responding to negative reviews gives you the gives to rectify or de-escalate any bad situations that may arise.
In addition to simply using social media such as Facebook, Instagram, or Twitter, you are able to gain additional insights. This is typically found under the "insights" or analytics section. For example, Instagram and Facebook show business owners the typical age range, demographic, general interests, and even ethnicity of who is most interested in the content you are posting or the services you are marketing online.
Additionally, make sure those that are associated with you and your business are not saying and doing things that are detrimental to your business. As previously states consumers tend to steer away from businesses that show negative reviews or bad press articles on the first several pages of Google, Bing, and Yahoo.
Lastly, for social media, monitor not only your brand name but the employees that work for you. You can utilize Google Alerts to track any new posts, reviews, or articles that reference your company or its employees. This way, if something negative should appear you are able to deal with it immediately.
2. Stalk Your Brand Online
One thing every business owner and vested employee should do is actively monitor your brand.
The news can be good, bad, or irrelevant. You should be making that distinction as soon as it is published. That way, you can respond appropriately.
Here are two ways to monitor your brand online:
∙Google Alerts-Each time your brand (or the keywords of your brand) shows up online, Google will send an alert to your email. 
∙        Tweetdeck-This is only on Twitter, but depending on what industry your brand is in, this might be a vital source of insider information.
Plus, while posting frequently, you also want to keep tabs on messages and comments that appear on your website and social media accounts. The more active you are on your social profiles the more engaged your audience may be. People notice when a business takes the time to individually address the concerns and questions of their customers or following.
Building business trust coupled with generating positive reviews is how businesses thrive in the 21st century. If you have no reviews online you will have a difficult time acquiring new customers. The best way to generate positive reviews is to incentivize paying customers with discounts, gift cards, etc in exchange for a positive five-star review. 
3. Respond to Consumer Reviews
While you don't have to respond to every review, it is important that you respond to exceptionally good reviews, as a form of showing your appreciation and every one of the negative reviews.
You don't want to publicly ignore even a single negative review. Responding is your only line of defense at that point. If you are positive and truthful, responding will work out in your favor.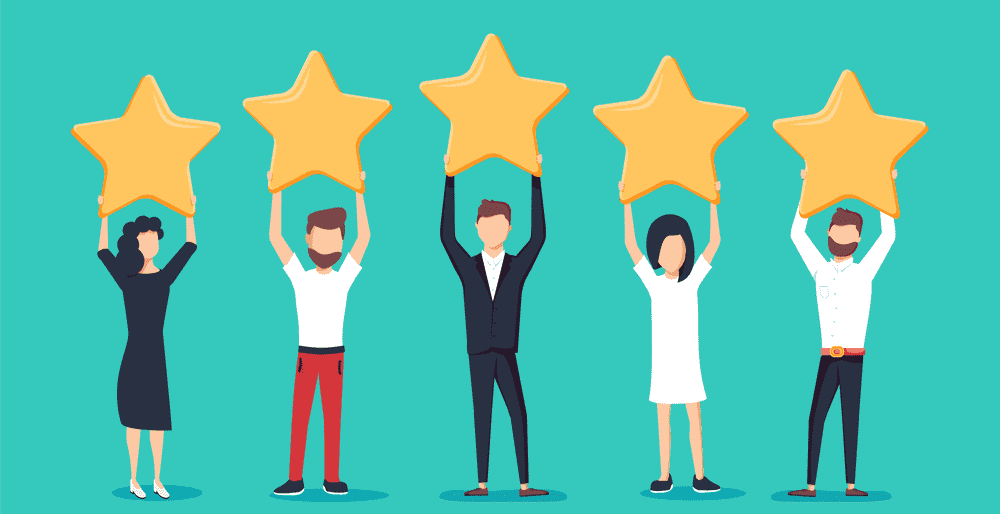 4. Utilize Positive Feedback
In addition to responding to positive reviews, you should also give the person notoriety for taking the time to review or comment positively on your brand.
Unfortunately, people are far more likely to share their bad experiences than their good ones. When you receive positive feedback, share it, appreciate it, and use it wherever you can to get people to notice it.
One of the best ways to showcase your positive reviews is by adding plugin widgets to your website from review platforms such as Google My Business, TrustPilot, and many more. Creating trust is your top priority.
5. Create High-Quality Graphics and Descriptions
One of the best reputation management tips to improve your online brand? High-quality content creation.
Creating interest starts with the content you publish. Make sure you publish high-engaging content with superb quality that benefits the end-user.
One of the best content creating design platforms is Canva. This easy to use web-based design platform allows users with no prior design experience to create and publish unique, creative content.
Other sources for great photos would be Shutterstock (paid) and Unsplash (free). Shutterstock is home to thousands of photos for endless options, there is always something you can use. Unsplash consists of pre-edited photos you can implement and use on your website or social media.
Reputation Management Tips Conclusion
Without customers, you wouldn't be in business. Customer satisfaction should be one of your key values to ensure a pleasurable experience.
It's amazing how many entrepreneurs take their reputation and their customers for granted.
To close, there are many ways to help (and hurt) a company's reputation. However, if you focus on these tips, you will build a good foundation to manage your company's reputation.
If you are looking for more tips on how to manage your online reputation, or you would like to receive an overview of your company's reputation, contact us today at 844-461-3632.