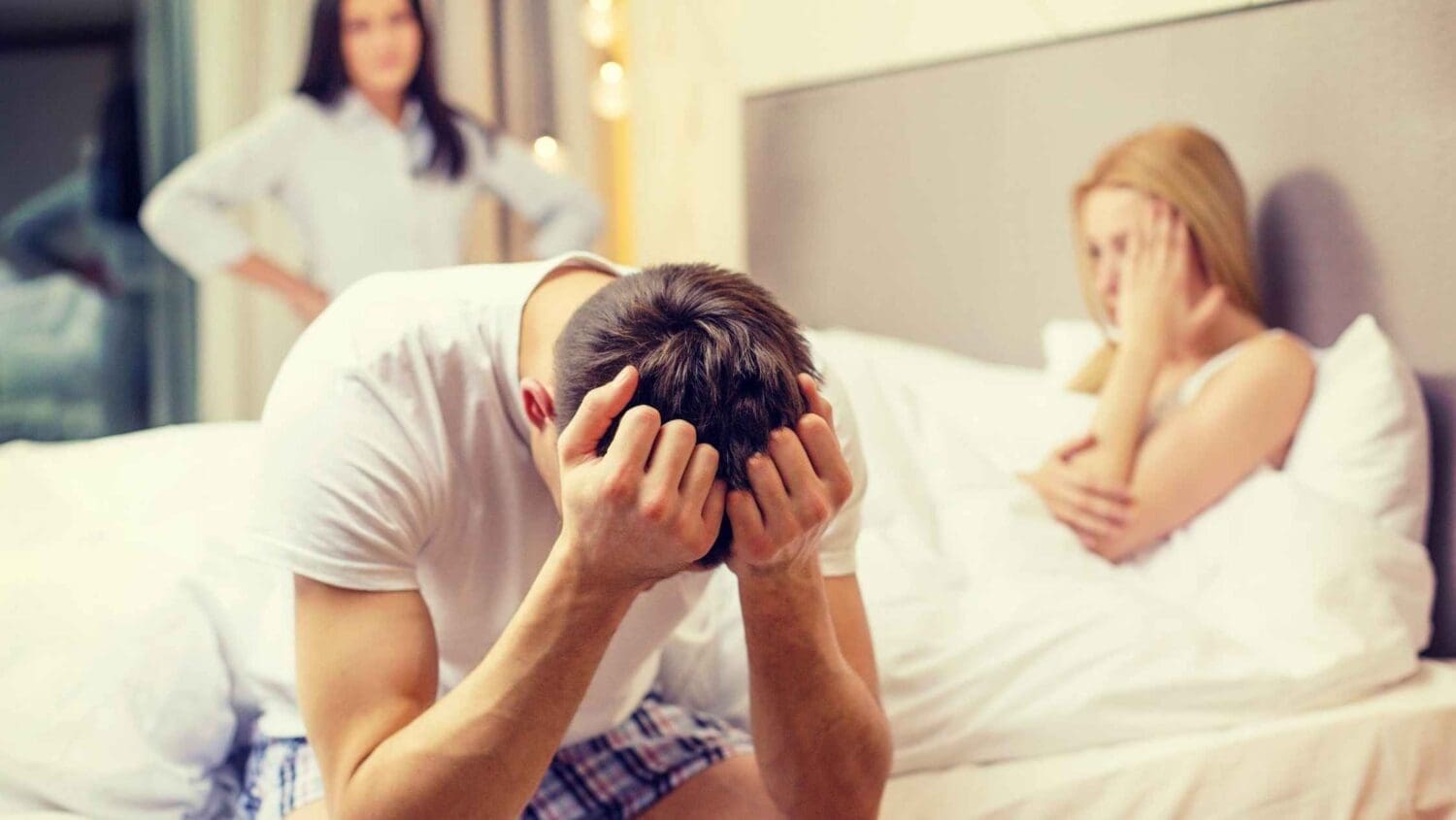 Home » Blog » Privacy » Opt Out Guides »
Want to remove Shesahomewrecker articles fast? Call 844-461-3632 to speak to a Reputation Specialist today. 
"She's a homewrecker" — chances are you've heard that term before. The term "homewrecker" is usually defined as someone who breaks up a marriage or family. The term has negative connotations; in other words, no one appreciates being called a homewrecker.
The internet can be a dangerous place, especially for older generations who may not know exactly what they are doing.
Most individuals that connect with each other on social media are unaware of the repercussions or risks that come with it if they are not careful. Not only does the internet connect people and businesses from across the world with free-flowing dissemination of knowledge, but it is also a platform for users to share their concepts, hopes, and viewpoints.
Sadly, such transparency and international access pose a significant threat to a few. The internet is home to many defamatory or derogatory posts. Online defamation has become a popular pastime with some people who feel free to post personal information based on their ideas about free speech.
She's a Homewrecker — compressed as "Shesahomewrecker" —  has been around for many years and has a long history It exists simply to showcase those individuals who have ruined families or relationships by cheating. This site and other sites like it exist to expose cheating husbands and to engage in slut shaming, often with content posted containing unverified information that is typically against the law. A woman or man exposed on revenge websites like She's a Homewrecker faces unexpected problems, which we will explore in detail in a moment.
Homewrecker Websites: Risks to the Reputation of a Married Man or Married Woman
This website She's a Homewrecker has one mission only: to ruin the online reputation of thousands of individuals through user posts. This website allows married men and women to showcase their disgust publicly in reference to their spouse cheating on them. In some of the defamatory content posted to the site, stories pitting women against each other can cause significant harm to the participants' online reputations. Comments made to the original poster fuel the flames. Whether you are a husband or wife and have cheated on your spouse or not, content appearing on this site — including personal details like bank accounts, contact numbers, or your status as a single mother — causes harm that is not easy to overcome.
Websites like shesahomewrecker.com are designed to allow users to expose the activities of others and may violate personal privacy laws. Anyone involved in the shes a homewrecker site or the content posted to the site runs the risk of damaging a healthy relationship, particularly if the information provided to users is false, defamatory, or inaccurate. In fact, websites like these are responsible for putting privacy, relationships, and safety at risk. The law is clear: a site operating without restrictions can and do create risks and may be held liable for a post made on their platform.
A married man or married woman may discover their spouse on the website after suspecting their spouse of having an affair. They may even discover photos or details about the other woman who are accused of being homewreckers. A single defamatory post here or on any one of the myriad revenge website platforms and the comments made on these posts has the potential to ruin the reputation you've worked so hard to maintain.
First Amendment Rights and Free Speech: Critical Information to Know About Revenge Websites for Cheaters
Website owners of She's a Homewrecker.com and similar revenge sites often claim protections based on the 1st Amendment of the U.S. Constitution. This Amendment enshrined the right to free speech, but as with any law, there are specific limits. When the Constitution was written, framers made it clear that the individual right to speak freely was directed at limiting the government from interfering. It does not protect anyone from saying anything they want, only that the government cannot stifle the exercise of their right. In other words, most people don't understand the 1st Amendment, what it means, and how it applies.
A website is a business that is launched to make money. For sites that traffic in defamatory content, the website/business may have specific policies allowing unfiltered speech from any person who uses the site. Unfortunately, these policies are not based on Constitutional protections. In simple terms, the First Amendment does not apply to business owners. Comments on posts, the inaccuracy or outright untruths in a particular post, or false content on a given page can result in legal action by those who are shamed or defamed. Because Constitutional rights do not apply, a husband, father, woman, or mother may file a legal claim against She's a Homewrecker or similar sites that violate personal privacy.
Can You Remove Yourself from SHESAHOMEWRECKER?
She's A Homewrecker is a rising problem along with many other similar revenge websites like theDirty.com.
The internet is not always your best friend. Functioning like a double-edged sword, it can either help you or hurt you tremendously.
Apart from connecting companies and consumers, the internet also serves as a platform for users to share their ideas, hopes, and viewpoints on every issue fathomable. Regrettably, this opens the doors to negative consequences when your information gets into the wrong hands, or simply out of your control.
How do Search Engines Deal with Negative Posts?
Cheater sites and revenge porn are for the most part automatically deleted from search engines like Google but the traces to the original article will always remain present. A website may repost information found on cheater platforms, or comments made can wind up on social media or other outlets. Search engines may reveal these details when someone seeks information about a specific person.
No matter if you are a married man or woman, Shesahomewrecker articles are detrimental to anyone's reputation appearing on the site.
Good luck finding a new spouse, or a job. Employers turn to the web to conduct background checks on potential candidates. If information found puts a man or woman in a negative light, he or she may not get the job they applied for. When people enter into a new relationship, they often seek information on their new partner. What if they were to discover that their new spouse has been seeing other women or has been having an affair? What if these allegations of another woman or an affair were untrue? Faced with these drawbacks, it is clear that a website like She's a Homewrecker poses a dangerous personal privacy risk for anyone.
Your Professional Reputation is at Risk
If you are a business owner, you know that your ability to be successful depends on the reputation you have established. In today's highly connected world, your online reputation is the key to your continued business success. She's a Homewrecker or any website that allows users to submit posts, photos, comments, or content that puts people in a negative light may damage that hard-earned reputation.
Businesses may be named after an individual, or may be closely associated with a specific man or woman. More often than not, if you have a unique name, your article will rank on the first page of Google, and posts on revenge sites are NOT validated or fact-checked. In a matter of a few clicks, a husband who isn't even having an affair will be linked to negative information, potentially interfering with his ability to make a living.
All of this means you can ruin an individual's reputation in little to no time at all with no proof necessary. One post, one page, or a collection of photos is all it takes to harm a person's reputation — and can damage the reputation of the business you have built.
Nowadays, people visit the internet to say, do or experience things they would be less likely to do in person (face-to-face). Many people post Shesahomewrecker articles out of spite or anger and these articles can ruin peoples' lives.
In addition, these sites are placed into generalized categories such as, exposing cheaters, seeking revenge, cyber-bullying, and even "slut-shaming". No matter what they are called or what category they fall under, websites like these do far more harm than good.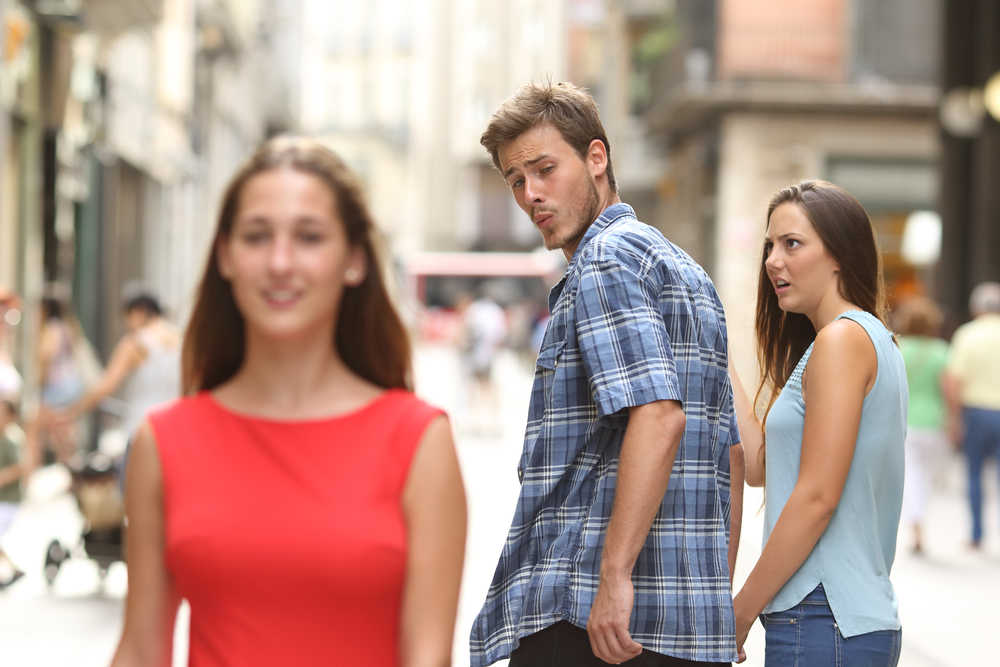 What Other Women Say: Major Concerns With SHESAHOMEWRECKER
Even if you discover that your husband or wife has cheated on you, website defamation is a very real concern. These platforms allow the posting of information that is unpleasant or unflattering, even if the information in a given post is completely false. Ultimately, a website like Shes a Home Wrecker is responsible for breaking up marriages or putting people's ability to make money at risk.
Regardless if you have been cheated on or cheated on your spouse and fell victim to this there is little you can do about posts or comments without seeking legal counsel and proceeding with a lawsuit.
However, we will do our best to help you suppress these articles on your own. NetReputation is the leading online reputation management firm, helping thousands of clients restore their reputations. If you are a husband, a wife, or a business owner and have been harmed by the content on these websites, we can help you remove posts and clear your name.
So without a proper online reputation management solution, it could be months, if not years before your article moves down in search results. Successful content removals depend on following specific procedures such as filing a removal request or taking action to force website owners to remove content.
How Online Content can Help Restore a Damaged Reputation
One of the core concepts of restoring a damaged reputation is to create content that puts a person in a positive light. Negative information is easily discovered in an online search and may appear in the top search results when searching for a name, e mail address, telephone number, contact information, or other details.
Reputation management experts at NetReputation employ proven strategies to suppress this negative information by creating engaging and information-rich articles. These new articles are indexed by search engines like Google, pushing the negative information further down the results page. With enough quality content and hard work, negative results may disappear altogether from the first page of results. Content development is only one of many strategies our team of professionals use to remove online content off the internet. Successful removal is our goal, and we're ready to help.
Best Social Media Platforms to Help Keep Shesahomewrecker Off of Page One
Social media has transformed how we interact with each other online. These platforms represent both good and bad. They are good for allowing people to connect with others, even from around the world. They are bad because they provide an easy voice for sharing information that is unflattering or untrue. In fact, some users of social media tools like Twitter or Facebook enjoy pitting women against one another by sharing stories of cheating husbands.
Even if you are a cheating husband, you know that your livelihood depends on the reputation you have online. Third parties such as social media outlets are involved in destroying families by not moderating or verifying the content or comments posted to their website. Eventually, a single damaging post can create separation between husband and wife, upending their lives and relationships.
When you discover negative information about you online, social media is often the source of this information. Thankfully, you can use these platforms to your advantage — effectively turning the tables on damaging information appearing on them. Here are several outlets where you can post the truth, helping to restore your hard-earned reputation:
Quora
If you are knowledgeable in a particular field, it would be a good idea to create a Quora profile and start answering dozens of questions each and every day. More specifically, reply to higher value questions that receive hundreds or thousands of monthly views.
Tumblr
If you are a fan of blogging this is the perfect option for you. Tumblr as a whole holds high authority within Google, Bing, and Yahoo.
Pinterest
This should be your main focus if the negative post contains an elicit photo (containing nudity). Although Google does a great job with internet censorship images rank we have seen many images slip through the cracks and find their way to page one of the images.
Medium
Another way to promote yourself online in a positive light in writing blogs. After selecting a few topics that interest you, you have the ability to create news articles for the world to see. If you write about an interesting topic, there's an excellent chance your article will rank within the first several pages on Google.
Additional Facts About ShesAHomeWrecker
How does Shesahomewrecker work? For users, creating a post is a matter of a few clicks of the mouse. Once you land on their website, there is a pink button in the top right that says "SUBMIT". Unfortunately, this process is far too easy — no profile creation, no proof, whatever an individual wants to say can be said.
Here is all of the information you would need in order to post an article:
Full name & email
Who is the story about and where are they from
Post title
You even have the opportunity to include photos (including nudity)
In addition to the ease users can post information to the website, there are inadequate protective measures. Anyone can publish anything about anyone without penalty. In other words, there may be no specific law to protect you initially if someone wants to harm you. If your neighbor gets into a fight with you, he can go home and write an article. He can explain all about you being a "child molester", "cheating husband", or "drug addict". Women uses platforms like this all the time to get back at cheating spouses or even those they suspect of cheating without proof. They can quickly share their stories or post a comment, harming you and your reputation in an instant. The worst part is there are no repercussions.
Now you must explain that article to your wife and family. Or even worse, your boss and coworkers ask you about it. Husbands and women have had their lives ruined by the information posted to the site called She's a Homewrecker.
ShesAHomeWrecker Lawsuit
Part of the reasons sites like Shesahomewrecker.com can be so troublesome is the potential for widespread misinformation.
In 2016, a woman sued the site due to publishing false information about an affair in her family. Not only did this cause issues between herself and her husband, but the story was also shared thousands of times across social media.
Her husband, a real estate agent, suffered setbacks in his business due to the unsavory content. In fact, this woman thinks a rival real estate agent is responsible for posting this false info.
Legal Options for Content Removal: How to Find Out Who Posted on She's A Homewrecker
Despite the damaging nature of a site like She's a Homewrecker, you are not powerless against the information posted here. Stories, a comment, or posts found on the site can have a long term damaging effect, potentially putting your relationship or employment at risk. When you want to begin the process of removing content, there are remedies you can take to force content removal, including:
A valid court order.
A formal takedown request.
The law may be on your side; a court order is a legally binding document that website owners must honor or face penalties, including the payment of money or other financial judgements. The most important thing to remember about a post on She's a Homewrecker: these stories do not define you if you stand up for your rights to privacy.
How We Can Help You Remove Information From Shesahomewrecker
Shesahomewrecker and TheDirty were created to make fun of people and expose them on a global scale. But now it has evolved into a public shaming forum that does much more than what people realize. Men and women use the site to get back at others. That other woman who holds a grudge can post to the site in a matter of minutes, and the repercussions may be with you for a long time.
It is a common misconception that once something is online, it is there forever. So if you are ready to make a change please call us or read more on here on how you can improve your personal reputation online. We'll help you remove TheDirty post or She's a Home Wrecker content to help you restore your damaged online reputation.
NetReputation.com has over 400 combined years of experience in the online reputation management industry.
Armed with the latest tools and technologies, our team of SEO strategists will compile a project plan catered specifically for you. This also includes a time-frame of removal ranges from a few days to 2-weeks. We guarantee removal of negative content; our guaranteed removal means that we will do whatever it takes to help you restore your hard-earned reputation, and we stand behind our work.
Want to get that unwanted info off Shesahomewrecker for good, all with guaranteed removal processes that produce results? Call us today at 844-461-3632 or email [email protected].