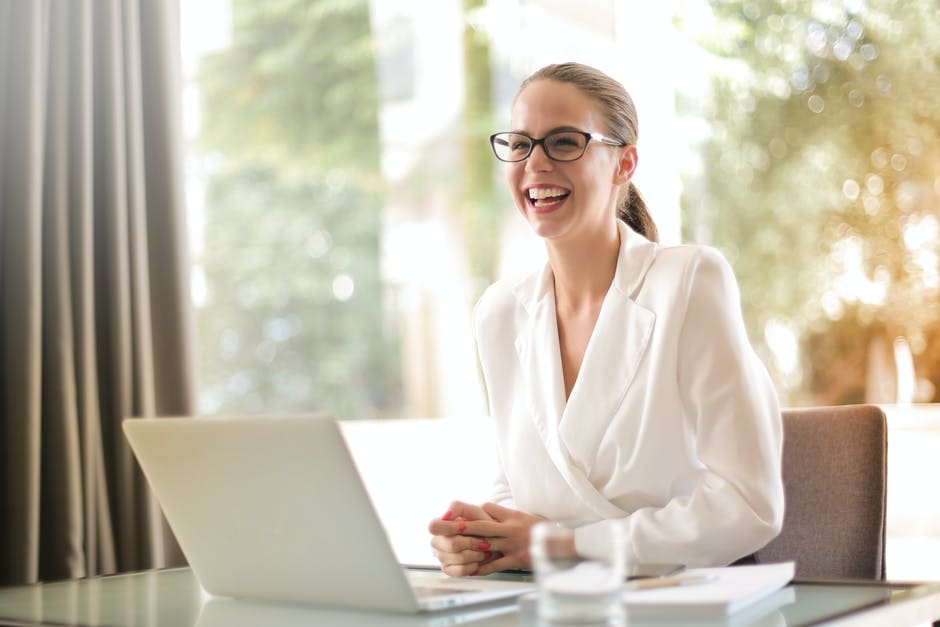 Your personal reputation is your brand and oftentimes your business. Check out these 7 helpful tips for personal reputation management.
Are you looking to improve and manage your personal reputation online?
Whether you are a job seeker or have branded yourself, personal reputation management is essential in today's age.
If you're in the job market, your social media presence can say a lot to potential employers. According to reports, 70% of employers utilize social media to screen hew hires. What's more, 43% use it to monitor current employees.
If you're engaged in personal branding, having a poor online reputation can also be a stumbling block in your career. It can drive away audiences, get in the way of brand deals and sponsorships, and rob you of credibility in your field.
The solution? Taking proactive steps to protect your reputation online. Carry on reading to find out our top 7 tips and begin to defend your reputation today.
What Is Reputation Management?
Before we dive into our list of tips, let's quickly define what is reputation management.
Reputation management is the practice of influencing what people think and see of a brand or individual when viewing them online. There are various ways you can do this, which we'll get into below.
1. Evaluate Your Current Reputation
The first step in personal reputation management is analyzing what's currently out there.
One of the easiest ways to start is by Googling your name and seeing what comes up. When doing this, make sure you check through at least the first few pages of Google, as well as the image and video search sections.
Once you've done this you can analyze what comes up and use this to gauge the level of your current reputation. If there are some negative results, there are various ways you can combat this.
On the other hand, if most of the results are positive, we would still recommend that you implement the rest of these tips. Personal reputation management isn't just about defending your personal brand. It's also about enhancing and building your reach and reputation.
2. Position Yourself as an Authority
One of the key steps to personal branding is establishing yourself as an authority. This reinforces your branding and helps to broadcast who you are and what you do.
At the same time, it is also a great way to defend your reputation.
There are many ways to position yourself as an authority in your space. These include writing informative, thought-leadership-style content, appearing on podcasts and interviews, opening up dialogues with other experts in your industry, etc.
If you do this, it will start to create an online trail of results that reinforces your personal brand and underpins your online reputation. Not only will it show that you have expertise, but this type of content can also act to drown out any negative mentions that may be appearing in search.
3. Pick Platforms to Prioritize
Another powerful tip for successful personal reputation management is to prioritize which platforms you want to speak from. The platforms you choose will depend on your personal preferences, your industry, and what you need to say.
For instance, if you're a successful Youtube influencer, Instagram can be an ideal platform to leverage for interacting with your audience. On the other hand, if you are the CEO of a large media company, LinkedIn will probably offer more scope for your needs.
Alternatively, perhaps your forte is concise commentary on current events in your industry? If so, then Twitter is likely the place to air your insights.
Different platforms lend themselves to different industries and personal branding styles, which is why it's important to take some time to think about which will serve you best.
This will also help to keep your messages focused and consistent, something which is great for establishing a good reputation online.
4. Bury Negative Search Results With the Right SEO
Are you battling negatively slanted search results that are undermining your online reputation? One of the most effective personal reputation management practices to carry out is burying it through the right use of SEO.
You can do this by creating content that is optimized with the right keywords so that it will come up when someone searches your name. Another thing you can do is ensure that all your social profiles and bios are optimized with the information that they come during searches for your name.
5. Seek Out Positive Reviews and Endorsements
Another strategy you can leverage is actively seeking out positive reviews or endorsements. In most cases, reviews aren't applicable for a personal brand.
However, if your personal brand is also a business, then you might want to ask your customers to do you a favor and review you on platforms like Google Reviews or Yelp.
According to the Harvard School of Business, every additional star rating on Yelp directly increases your revenue by 9%.
If you're looking to position yourself as an authority, you can also utilize LinkedIn to boost your online reputation. For one, you can highlight your skills, certifications, and awards. Other users can also vouch for you by using the "Recommendation" or "Endorsement" features.
6. Check Search Results for Your Name Frequently
Once you've polished up the online rep of your personal brand, the next step is to maintain it. One of the ways you can do this is by searching your name frequently and seeing what comes up.
If something pops up, you can take steps to drown it out of the results with some of the tips listed above. Another way you can protect your reputation is by attempting to have negative references to your personal brand taken down.
Although you can DIY personal reputation management, one of the best ways to defend your reputation online is by hiring professional ORM services.
A professional online reputation management service such as ours will take a comprehensive, multi-pronged approach. Through thorough analysis, web property development, content strategies, ongoing publishing schedules, and promotion, we can take your online reputation to the next level.
Are You in Need of Personal Reputation Management Services?
Personal reputation management is vital for both individuals and personal brands in this day and age. If you want to clean up your online reputation, you can start by implementing the above tips.
You can also reach out to us, and we'll take care of the whole process for you. Through our specialized, proprietary reputation management diagnostics, we can dig down to a deeper level than you can achieve with manual analysis methods and Google searches.
Besides this, our experienced team will come up with a tailored content, keyword, and publishing plan that yields maximum results.
Contact us to start defending your reputation online today.