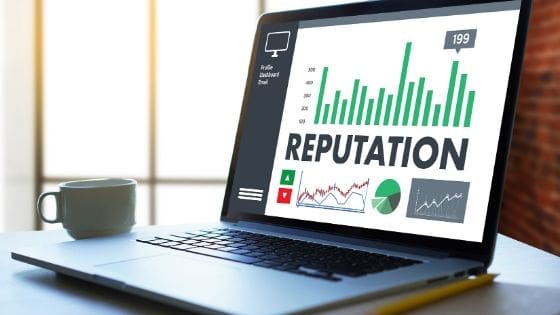 How do companies with strong online reputation management practices plan and implement their strategies? Despite your best efforts, sometimes things happen that put your online reputation at risk.
Most of the time, any issues are the result of things that are beyond your control. There can be customers you tried to keep happy but who posted a negative review anyway. You might experience a media story that spiraled into misunderstanding and inaccuracies. There might be an unexpected problem that happened with one of your products or an unhappy employee who became more vocal than you expected.
<
Request a Free Consultation
The risks are real and can be hard to manage.
What you can control is laying the groundwork to get out in front of any problems. This same groundwork helps you recover more quickly from any issues.
Below are three examples of companies that demonstrate excellent online reputation management practices. With each one, management actions helped to increase customer loyalty and respond excellently to issues that arise.
Taken together, they'll give you ideas that you can incorporate into your own reputation management plan.
3 Companies with Best Online Reputation Management Practices
1. JetBlue: Meeting A Tough Reputation Management Challenge  
If there's one industry where it's easy to suffer a ding to your online reputation, it's the airline industry.
When you're flying thousands of customers across multiple routes and schedules, things aren't going to go perfectly. Customers will be late and unhappy with the gate attendant who tells them they have to find another flight. Computer issues may become a problem as check-in machines don't work right. Mechanical failure means that planes can't take off on time.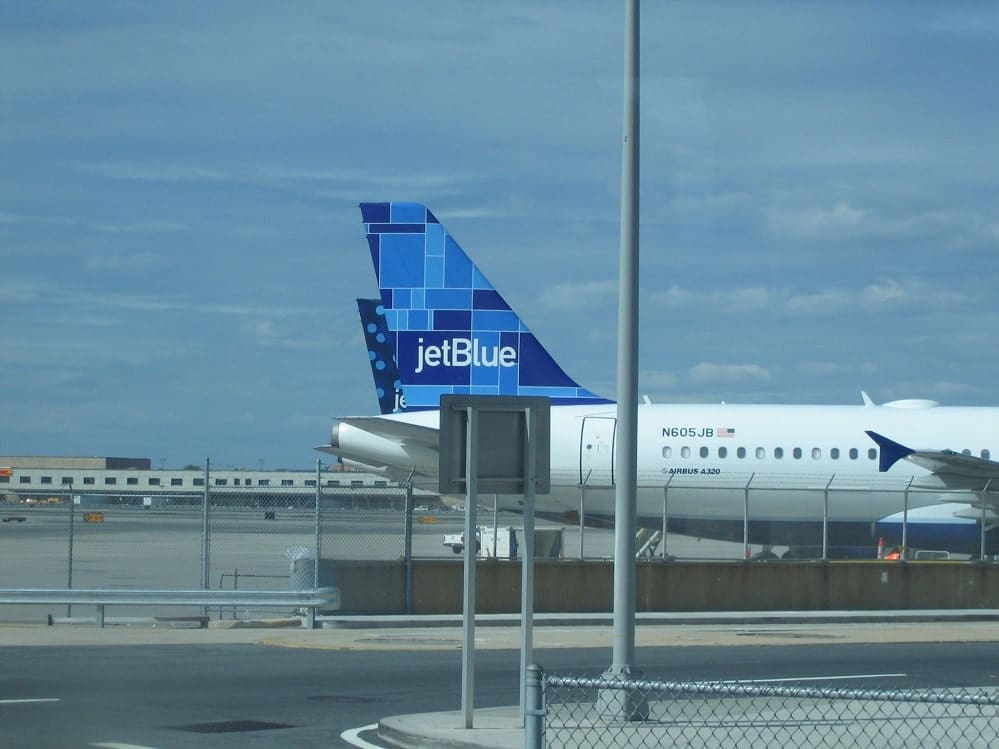 Despite all the things that can go wrong, JetBlue does a great job of online customer service. Their activities also support one of the biggest goals of an online reputation management program: increasing their brand's degree of reputation and trust.
JetBlue Shines In Social Media Response
JetBlue's online activity shines when it comes to how the company handles social media monitoring and response. Staff is constantly keeping in touch with customer postings on accounts like Facebook, Instagram, and Twitter.
When staff members see an issue online, they don't hesitate to address it proactively. However, just as important is the manner that they address the issue. They stay calm, friendly, and factual.
One example of this occurred when customer Ryan Michael Lazo tweeted his frustration about a delayed flight. The airline proactively checked in with him, requested his flight information, and gave him a status update within the Twitter thread.
This kind of monitoring offers a good example for your company too. If you're regularly monitoring your site, you'll be aware that something isn't right almost as soon as it happens. You'll be ready to address the issue promptly before things get too negative.
By monitoring your site, you'll also understand the nuances of how to respond when something negative occurs. situation. You will know when to speak up on social media and when to stay silent.
You'll know how to connect with an unhappy customer to make things better depending on the situation that you're in. Additionally, you can learn how to keep negativity from taking center stage and distracting your customers.
JetBlue's Website Enhances Its Reputation
In addition to engaging in positive social media responses, Jet Blue supports its online reputation by having a website with a customer-focused feature that supports its brand values.
Two of these features can be found on the site's flight tracker and travel alert pages where a passenger can keep on top of trips that they've booked. The information is detailed, easy to access, and generally helpful.
The company also maintains a section called "Our Promises" where it outlines the things it commits to doing for customers. This page even includes a section where JetBlue states things that customers are entitled to such as:
How much a customer will be reimbursed for delays that are made due to controllable reasons.
What type of accommodations will be handled if there's a flight delay?
What is the total amount a customer will be expected to receive if they give up their flight due to overbooking?
These kinds of website elements can go a long way to preventing problems that cause online reputation issues. They also establish that a brand can be trusted by the consumer to deliver what they've promised.
Most importantly from a reputation management standpoint,  if there is an issue, it buys some goodwill that's likely to keep a customer returning to do business.
<
Request a Free Consultation
2. GoDaddy: A Proactive Strategy To Defeat Negativity
When it comes to reputation management, GoDaddy has gotten some important things right.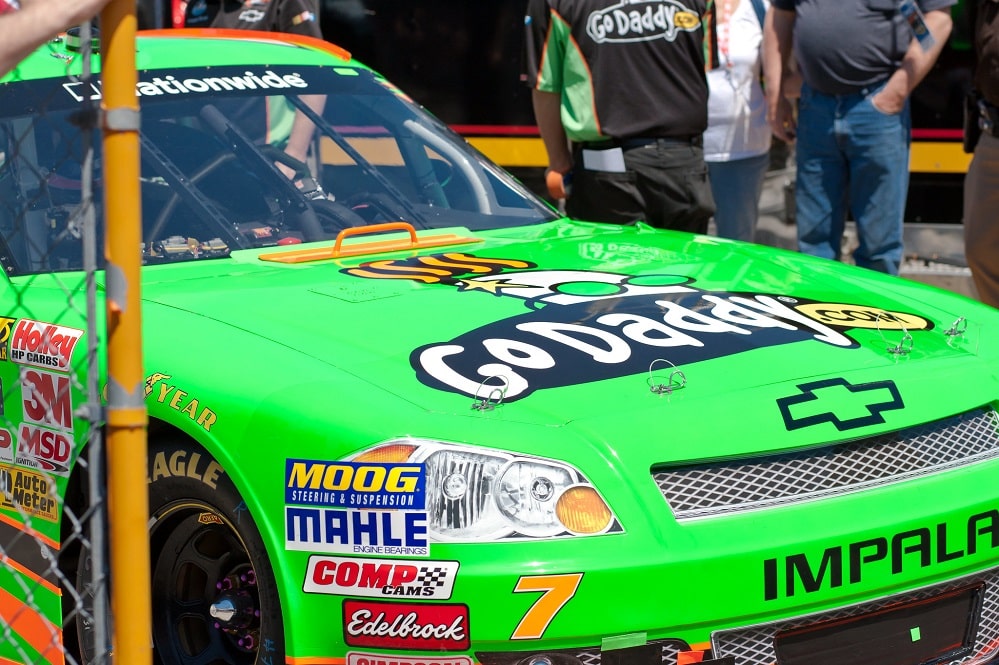 One of the more interesting of these has to do with how the company responded to online negativity. This includes negative customer reviews and feedback from groups that just didn't like them.
These reviews weren't fair, and the company didn't feel they should have to endure them.
To prevent unwarranted feedback from showing up at the top of a Google search, GoDaddy took ownership of multiple versions of domain names that were related to their site. They established new domains that are related to their social media pages, education and tutorial pages, and other company functions.
Their plan worked. Their own sites generally rank ahead of just about anything else on the first page of a search.
Interesting Content Develops Positive Customer Connections
Reputation management isn't always about how you react after problems arise. Sometimes it is about preventing issues and developing a positive online relationship with customers.
One of the most direct ways that GoDaddydoes this is by providing interesting and useful content about their core services. It's their regular connection to online customers and a reflection of the kind of customer service they want to provide.
A lot of their user-focused content appears on a page with multiple blogs from a variety of content experts. Organized by topic, each blog provides tips and information that's genuinely useful. This structure ensures that customers will find what they need more easily.
In addition to hosting a range of more generalized blogs, some companies have found it useful to include a blog from the founder, president, CEO, or another executive.
These are not only informative, but they also create a direct line of information from the top levels of management to customers. They demonstrate credibility, commitment, and customer service.
Help Functions And Visuals Also Support Relationships
GoDaddy's website includes other features that develop customer relationships. These include a 24/7 help desk and real-time updates about any status issues that its system is experiencing.
With both of these, it may be possible to get ahead of customer issues, resolving problems before they happen. If a problem creeps up anyhow, GoDaddy has documentation that reminds the public about what it does to prevent problems and then to communicate about issues after they happen.
In addition to its help desk, GoDaddy's website is personalized with photos and names of employees that help customers feel closer to staff. With these, you can envision that you're talking to a person, not just a company.
While this isn't a bad step, it is pretty simple and obvious. There are a number of other ways to use photos beyond what GoDaddy does.
You can use photos can give a behind the scene look at your product development so that customers understand its quality. You can also show staff as they work so that the public gets a better idea of your dedication and professionalism.
Furthermore, some companies aren't satisfied with only including still photos. They take visual elements a step further with videos on their website or social channels.
As with blogs and still photos, this makes a company's operations more transparent and shows the quality behind products. Ultimately, it goes a long way towards developing customer relationships.
<
Request a Free Consultation
3. Nike: Responding To Customer Issues Despite Growth
It's no secret that as brands scale larger, their online presence becomes more unwieldy. Even as staff expands appropriately, it can be an overwhelming challenge to manage a growing volume of web and social interactions.
With more to watch, if something goes wrong in one area, it could be easy to miss. Worse yet, because you've got a larger customer base, the negative incident will be seen by a larger audience.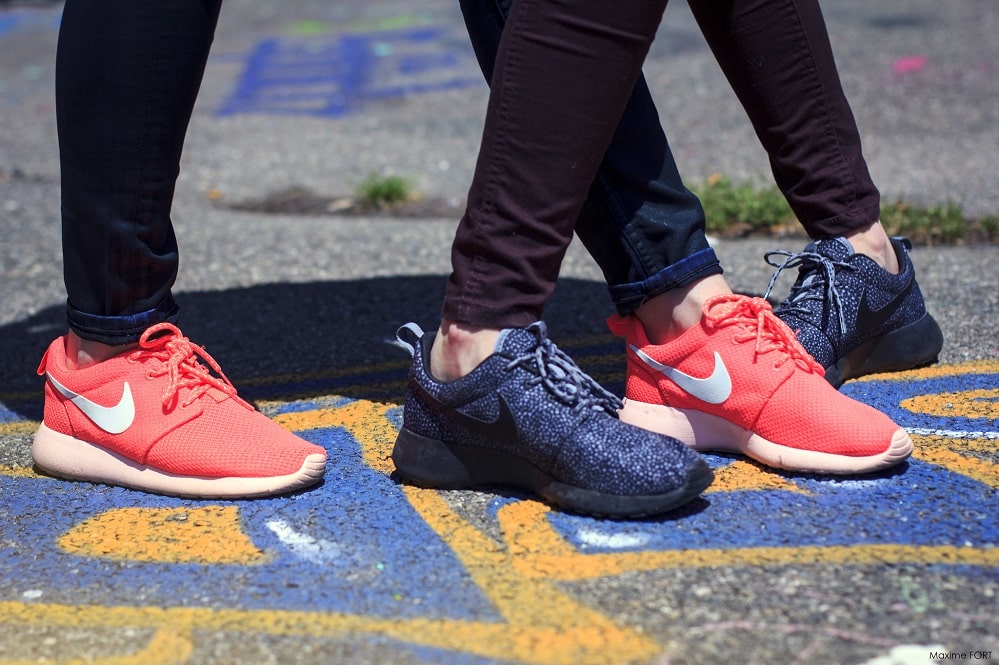 As one of the world's largest footwear and apparel companies, Nike is no stranger to the pitfalls of growth. They've got an enormous variety of sub-brands and product lines, all of which need to be tracked and monitored for problems.
How did they handle this? One of their solutions is something that everyone can learn from. The company took all of their customer service communications and pulled it into a single channel.
This is a smart move.
Pulling all customer communications into a single area makes it easier to monitor. If there is a problem,  staff and management can identify it quickly and then address it.
Secondly, a discreet channel likely has a smaller audience of followers than their website and social media platforms will. Any unfortunate hits to Nike's reputation will be more contained as the company works to address them.
There are a couple of ways that companies can enact this approach. Nike chose to develop a second Twitter handle in order to specifically address customer service issues. The same feed also became a place to observe customer responses to what's happening.
Other companies may want to manage customer service issues separately through their website. Interestingly, Nike's customer service pages on its website seem fairly typical. Focusing on social media seems to work well for them.
Nike's Branding Supports Customer Loyalty
In addition to having a thoughtful approach to customer service issues, Nike has taken a strong, proactive approach to manage its brand voice online.
Through photos, advertising, and social media, they portray their brand as bright, modern, active, and strong. Their voice also places value on the kind of perseverance that helps athletes and generally active people to achieve their goals.
This approach to branding engages an audience in a positive way. It also earns the kind of loyalty that helps them survive any dings that may affect their reputation. Nike is a leader amongst companies with the best online reputation management practices. To the point where when you see the SWOOSH, it becomes an instantly reputable product full of trust and loyalty.
Companies with Best Online Reputation Management Practices: Putting it All Together
Looking at these brands in total showcases both the obvious and unique things you should be doing to prevent the stickiest reputation management issues.
Overall, all three companies demonstrate how important it is to be proactive. They know that one of the best ways to prevent issues with an online reputation is to create a positive reputation in the first place.
These companies used a range of media tools to clearly communicate company promises and create positivity around their brand. The key here is to not reinvent the wheel, use what other companies with best online reputation management practices do and you should see similar results.
Another obvious lesson from these companies is a reminder to always be aware of your online presence. If you're monitoring well, you can respond quickly when there's a problem.
Get Help When You Need It | Learn From Companies With Best Online Reputation Management Practices
As companies grow, they may find that they need help with this task. Hiring a reputation management company can go a long way to support what you're already doing. In addition, a company may have the expertise to advise you on tough calls if a customer interaction gets tricky.
When a customer isn't easily satisfied, it can be hard to know if it is better to let the situation die down or if there are techniques you can use to address it – perhaps offline. An expert firm can also help to make this call.
In addition to more general reminders about good reputation management practices, these case studies also show innovative thinking. GoDaddy's strategy to create additional domain names worked well for them. It also makes perfect sense given the nature of the company's line of business.
If you have questions about what to do, you don't have to figure it out on your own. A reputation management company can help you come up with unique, customized solutions that fit what you need to do. They have the ability and experience to showcase their work with other companies to your situation.
In the end, seeing what other companies do, whether it is through your own reading and research or from working with other, more experienced experts, may benefit you more than you expect.
<
Request a Free Consultation