Remove Search Results
NetReputation has successfully removed over 10,000+ records online.
Remove Search Results from the Internet
Experiencing a negative search result is one of the worst things that can happen to an individual or a business. Here at NetReputation, we work to combat these harmful, unwanted articles and any unwarranted photos online. On a daily basis, there are over 3.5 billion searches on Google. If you are not located on the first page of Google you are losing a tremendous amount of business. Whether you are struggling to remove negative information or simply to promote yourself in a positive light, NetReputation has your back. We make the difficult process of restoring your online reputation easy and simple. All of our removal solutions are 100% money-back guaranteed.
Customers are starting to turn to review platforms more than ever in this digital era. Individuals as well as businesses must ensure that they maintain a positive web presence. One negative review can cost you thousands of dollars in revenue each month. Let our talented team of reputation specialist design a solution specifically tailored to your needs.
NetReputation Specializes in Removing the Following Content:
Bad Reviews
Unwarranted Search Results
Negative News Articles
Unwarranted Photos
Arrest Records & Mugshots
Court Records
Background Checks
Credit Reports
and much more…
What does Google say about you? Do not wait until the situation worsens, it is best to contact NetReputation.com the moment you see anything concerning online. Remove search results fast. Our skilled litigation team will ensure a successful removal in little to no time at all!
** Stop responding to bad reviews out of anger, let the professionals work by your side to resolve these issues.
Immediately following each removal solution, we will notify each search engine accordingly. As a courtesy we will let Google, Yahoo and Bing know about the updates online in order from them to update their databases to reflect the change(s).
If you or someone you know is currently struggling with negative information on Google rest assured, we can help. Contact us today for a FREE ANALYSIS. Your phone call should not take any longer than 10-15 minutes! What are you waiting for?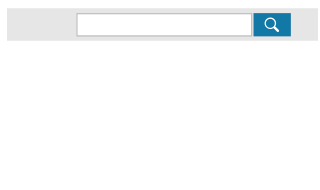 Free Analysis!
If this online reputation management service offering sounds like something you'd like to learn more about, please call us at 844-461-3632 or use the form bellow to get in touch! There is no cost for a consultation.