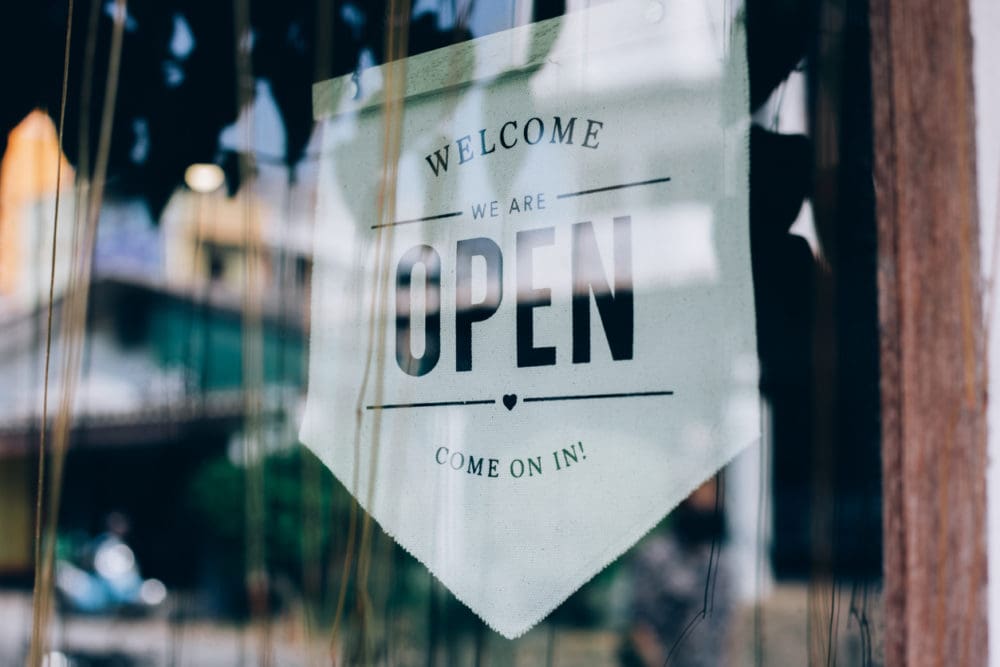 Prioritizing Local Business Listings for Business Success
In today's connected world, consumers turn to the web to learn about the businesses in their area. Business owners who wish to improve their visibility in local search know that Google My Business (GMB) is an essential component of attracting new customers. Optimizing your GMB listing is a critical first step, but there are many more ways to improve online visibility that supplement the power of GMB. When you optimize Google Business, you unlock the potential of local search in driving customers to your front door. In this guide, we will explore some of the best ways that our team of experts at NetReputation use to prioritize the business listing needs of our clients. Our goal is to help your business to stand out from the competition. 
Google My Business: A Brief History
There is a very important reason that Google My Business is the foundation of prioritizing a business listing: market share. Google search itself controls roughly 90% of the online search market across desktop and mobile computing platforms. Consumers turn to Google for information billions of times per day; it is estimated that the search engine giant processes about 63,000 user queries per second, or about 5.6 billion searches every day. Relevant searches for local businesses is the goal of creating a Google business listing.
Within these searches is a significant volume of people looking for information about the local businesses in their geographic areas. Google formally launched its free My Business service in 2014; the service was built on the successes of earlier tools like Google Local, Google Maps, and Google Local Business Center. With a business account established on the platform, GMB allowed business owners to monitor and manage their listings in one place. This service also made it far easier for customers to find information about businesses around them. With a business listing in GMB, people can find information about you quickly, putting you in position to capitalize on business opportunities.
In November 2021, Google officially changed the name of the tool to Google Business Profile (GBP). The company continues to add features and functionality for business owners.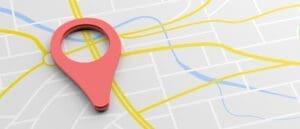 Reviews on Google My Business
One of the valuable features of a Google My Business listing is the display of customer reviews. Business reviews typically appear in direct searches on most search platforms, but those appearing in your Google My Business listing carry extra weight. Customers prefer to do business with the companies that have positive reviews, particularly in the Google listing. These Google reviews can help to influence purchasing decisions. Online reviews also serve as a business messaging feature for customers to use. A customer can clarify their direction requests, look for special business offers, or determine whether or not companies are online only businesses. If you believe that reviews can help you improve your prospects, the reviews in your Google My Business listing deliver on those goals.
How to Optimize Google My Business Listings
To get the most from GMB, business owners must optimize their listings in Google's business dashboard. This optimization improves visibility in search and on Google Maps by giving customers the information they need to make purchasing decisions — and improves rankings on search engine results pages (SERPs), particularly in local search. Optimization includes:
Claiming your GMB listing if you have not already done so. This includes claiming a business account with the free tool provided by the search engine.

Filling out all applicable fields in the listing.

Ensuring that contact information ("NAP": Name, Address, Phone number) is accurate and matches the information available on your website or other web properties. Listing your physical location can help bring customers to your business.

Adding products and/or services.

Adding images of the business, including photos of the physical location's exterior and interior or other highlights of the business  if possible. 

Selecting appropriate primary and secondary business categories. Your primary business category is your main company focus; secondary categories include specific products or services you offer.

Enabling reviews and encouraging engagement with potential customers.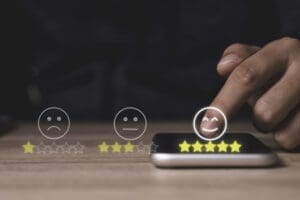 Business Listing Optimization with the Google Business Profile
The details you add to your business listing on GMB help improve local search results. Local SEO has become a valuable tool to create connections between you and potential customers. The more details you add, the more likely your business is to appear on Google Maps. It cannot be overstressed that accurate contact information is critical. This information must match NAP data on other web properties such as your business website, blogs, and social media accounts. In other words, make sure your local business profile matches what is already out there for your company. In addition to adding NAP details, business profiles should include:
Business hours, including regular and holiday hours

Business address or business locations

Business insights: what makes your company unique or special using a simple business description

Variations on the primary business name

A cover photo and team photos to help customers identify your location and employees. Upload or add photos periodically to keep the profile fresh.
Business owners must keep this information up to date, ensuring search results are the most relevant to business discovery searches by people in your area. With these tips, your optimized Google business profile will drive traffic to your locations, helping to improve revenue and growth.
The Role of Local SEO in Driving Business Growth
Most business owners know that a robust online presence is the key to success. Being visible to search engines, particularly in local searches, can help customers find you. How can you achieve a more discoverable digital footprint? The answer lies in SEO, or search engine optimization. SEO is the process of improving on- and off-page factors to help Google deliver more accurate answers for search queries. When a potential customer conducts a Google search, he or she is often seeking the details about the businesses around them, such as the business location, the business's primary category, comparisons to other businesses, and contact information. Customers search with Google on desktop or mobile devices, putting information at their fingertips. By leveraging local SEO, business owners can improve the Google My Business listing as well as to highlight category specific features that will bring customers to you. In simple terms, local SEO helps business owners manage their digital footprint to encourage customers to visit them.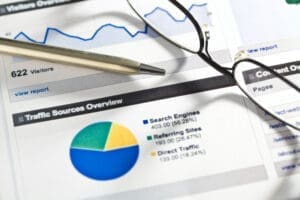 Leveraging Google My Business Attributes
Setting up and maintaining a Google My Business listing is the first step in prioritizing your business listing. In addition to the information and functionality in the listing itself, GMB offers a powerful tool to enhance visibility — and it's a tool that your competitors may not be taking advantage of. This tool is known as "attributes". Attributes on GMB give business owners the ability to advertise specific features, services, and offerings that improve visibility in search. There are a plethora of attributes to choose from, including:
Activities

Amenities

Crowd

Planning Recommendations

Dining

Payment

Services

Lodging

Offerings

Health and Safety — including COVID-19 attributes

Languages Spoken

Highlights
Each of these attributes is associated with subcategories for business owners to choose from. 
Among the many Google tools provided to business owners, attributes are some of the easiest to implement. Adding attributes to your GMB listing is straightforward. Simply log into your GMB account, click "Info", then select "Add Attributes". Edit the attributes that apply to your business, then click "Apply". 
Attributes give consumers a better understanding of what you offer, what services you provide, and the aspects of your business that differentiate you from your competitors. They also help to cut down on calls or emails related to customers requesting directions, hours of operation, or other simple queries that take you away from what you do best: growing your business. Attributes on the Google My Business platform represent one of the easiest ways to take your local business listings to an entirely new level. 
Moving Beyond Google My Business
The above sections highlight the importance of Google My Business in prioritizing local business listings and provide tips for getting the most from the free service. GMB is not the only game in town when it comes to boosting online visibility in your local area, however. 
Once your GMB listing is claimed and optimized, what are other options available for business owners? Here, diversification can unlock new business opportunities. You have a much better chance of attracting the attention of potential new customers by broadening your local listings prioritization by exploring listings on other platforms.
Some of the leading business-oriented listing platforms include review sites, directories, and social media outlets like:
Yelp

Nextdoor

Glassdoor

LinkedIn

Facebook

Instagram

Bing Local

Foursquare

City Search

Mapquest
In many cases, these platforms have built a dedicated pool of users who trust the posted listings — and may even trust these platforms more than Google. Each  may be popular with niche audiences, but the fact remains that diversifying your listings has a greater potential of reaching new customers.
For each of these platforms, it is critical to understand the difference between creating a listing and claiming a listing. Creating a listing is the process of adding your business information to the listing index. Claiming a listing, by contrast, puts control into your hands by allowing you to edit information, respond to reviews, and update product/service offerings. In other words, claiming a listing gives you the ability to shine a light on what makes your business special. 
Online business directories are additional resources that business owners can leverage to prioritize local listings. These directories may be generic, like YellowPages or the Better Business Bureau, or may be specific to the industry you are in. Submitting your business information to business and industry directories is another way to improve the online visibility of your business, helping you to supplement the incredible power of Google My Business. 
NetReputation: Optimizing Your Local Business Listings
Are you ready to take your business to the next level in local search? Still confused about how to optimize your business listings — an essential business strategy? NetReputation can help. Our team of experts applies cutting-edge tactics and tools to improve visibility in local search. Stand out from the competition with local business listings that drive traffic to your business. Call NetReputation today at 844-461-3632 or reach out online, and one of our representatives will walk you through our award-winning process.