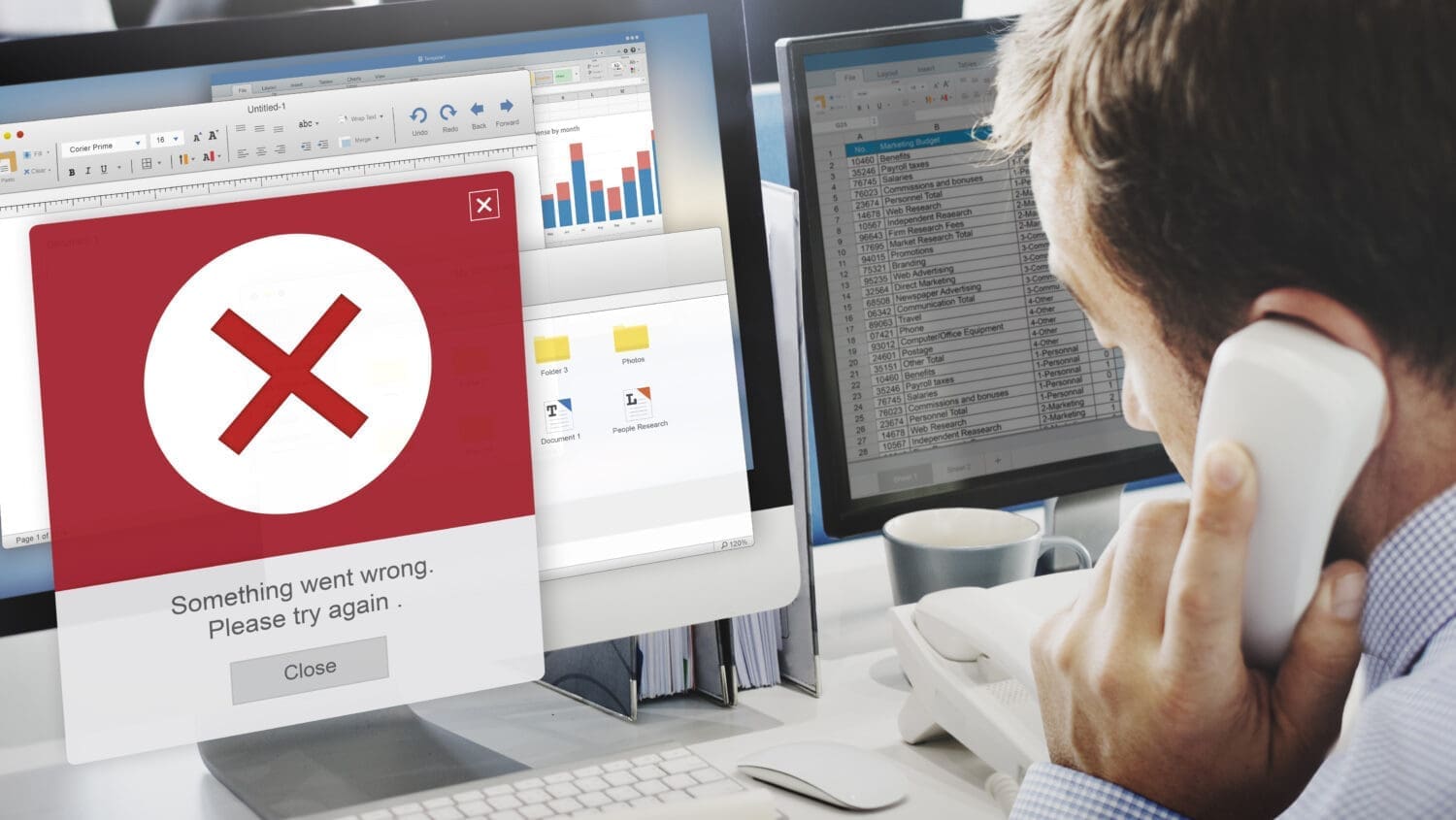 Having a suspended Google business listing can make it tough to reach customers and build trust on the web. We show you why your GMB listing may be suspended and what you can do to get your business back in local search results. 
Have you recently logged into your Google My Business profile, only to find your listing has been suspended?
But, how is that even possible? And if your Google business profile is suspended, is there anything you can do to restore it?
Below, we look at possible reasons your Google My Business listing is suspended and what you can do to fix it fast. Google My Business is otherwise known as Google Business Profile or GBP after the company changed the service's official name in 2021. 
But first, it's important to ask:
What type of Google My Business suspension is it?
When Google suspends your GMB/GBP listing, it results in either a "soft" suspension or a "hard" suspension. Each type of suspension comes with its own unique consequences and requires a different process to correct it and get things back to normal. 
Soft GMB suspension
A soft suspension means your listing is suspended but still pops up in searches of your business. Fixing a soft suspension generally involves creating a new Google account to reclaim and verify your listing. Soft suspensions don't happen as much as they used to.  
Hard GMB suspension
A hard suspension not only suspends your listing, but removes it completely from Google search results. Undoing a hard suspension and restoring your brand's visibility requires patience and following Google's instructions carefully. 
Why did Google suspend my GMB listing?
Google typically suspends business listings for a number of reasons, including suspicious activity, GMB guidelines violations and a number of other red flags. 
Unfortunately, Google never provides an official statement on why your listing is suspended. Still, there are certain activities that can lead to suspension, such as:
Google policy violations
Certain address changes or details violate Google policy and tend to get flagged for suspension, including:
Forwarding phone numbers

Forwarding website URL

Virtual addresses or P.O. Boxes

Creating more than one listing for the same location

Online-only business info (no physical address)
Altered information within your GMB listing
This may include changes to your:
Website address (URL)

Physical address

Phone number

Business name

Ownership info

Service area (particularly after changing from an area with a visible address to a hidden address)
Changing to a high-risk industry (Suspicious Activity in GMB Profile)
Making your primary category a high-risk field can sometimes trigger a suspension. These categories include:
Plumbing

HVAC

Handyman services

Locksmiths

Other home-service providers 
This isn't a complete list of reasons why Google would suspend your GMB listing, but it does include some of the most common red flags. It may also help you get to the bottom of why your business was suspended in the first place.
How does a GMB listing suspension affect my company?
A suspended Google listing can hurt your visibility in search results, affecting your ability to reach new customers. And the longer your listing is suspended, the harder it can be to control your presence and build trust across the web. 
Fortunately, a suspended listing doesn't mean you're doomed. 
Even with a hard suspension, Google does offer a way to restore your GMB listing and regain search visibility.
Of course, you must stick to Google's process each step of the way. But if you do, lifting that suspension shouldn't take long. 
That's because Google's main goal is to weed out fake or fraudulent listings that point customers in the wrong direction, and to only display real businesses that are relevant to search queries. Legitimate businesses tend to have very little problem verifying their info and lifting their suspensions quickly.
How to Unsuspend a Google My Business Listing
To unsuspend your GMB account:
Login to your Google My Business account.

Identify any recent changes or additions made to your Google business listing.

Compare recent changes with Google's

GMB guidelines sheet

.

Update GMB profile information to fit Google guidelines.

Collect proof that your business is legitimate, including business licenses, proof of occupancy (utility & rent), photos of your business, and tax ID documents.

Complete the

GMB reinstatement form

.
Be sure to follow all Google instructions thoroughly. Failing to do so or trying to rush their process may create more serious problems for your listing in the future. 
Google generally processes reinstatement requests and restores your listing in about three business days. If three days have passed and your request is still in limbo, reach out to Google here. 
If Google denies your request and leaves your GMB listing suspended, contact Google as soon as possible. When Google replies, respond with a photo of the front of your store (with the address) and a summary of what your business does. 
Need help fixing your Google Business profile?
We've got you covered.
Whether you're reinstating your Google business listing, optimizing your GMB profile or claiming your listing for good, we're here to help. NetReputation.com specializes in solving online problems and helping your business be its best on the web, and we don't rest until we get the results you deserve.  
Want to learn more? Get your free online analysis or speak to an Online Brand Specialist today at 844-461-3632.