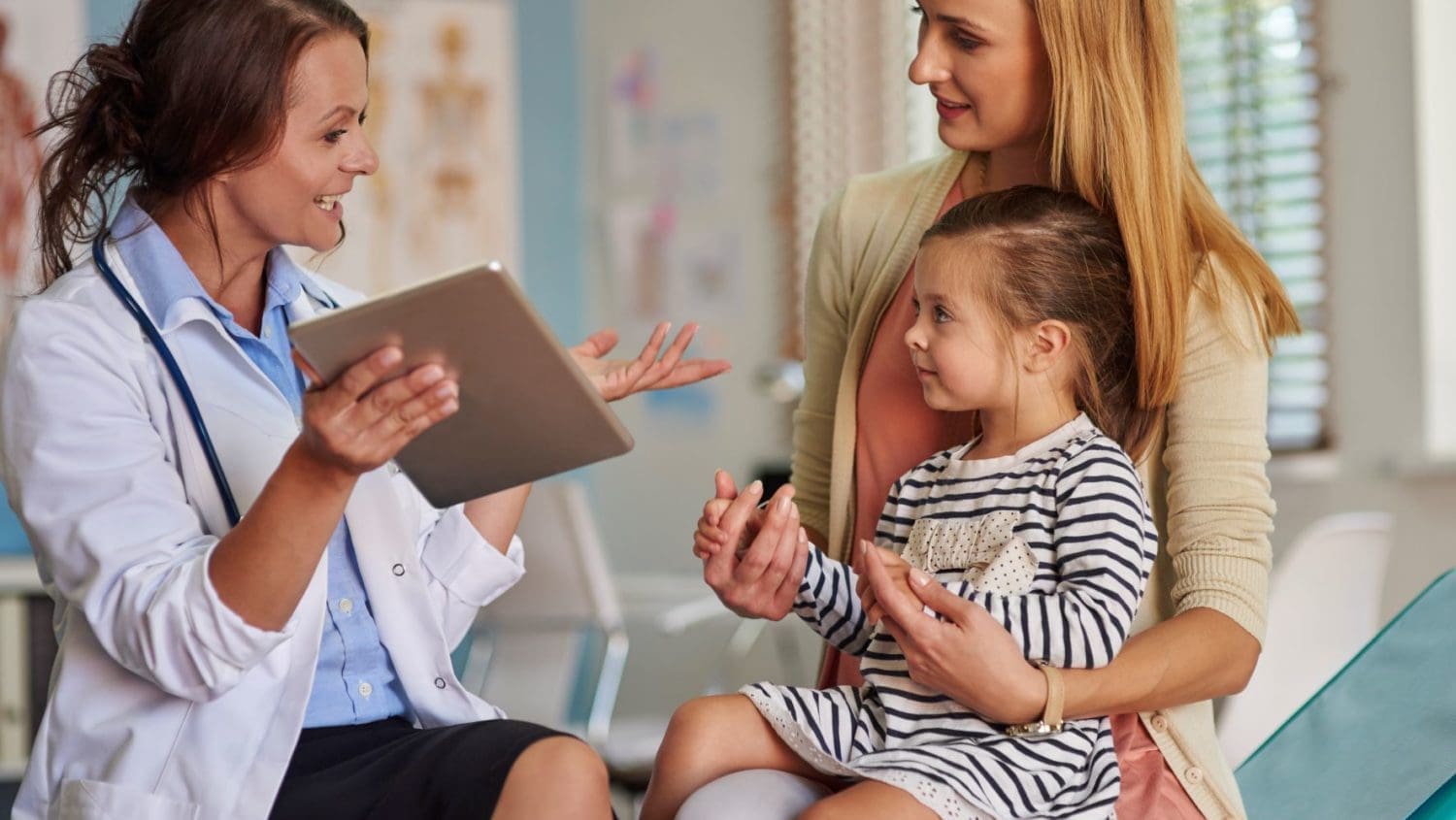 Reputation management for doctors provides numerous benefits as you grow your medical practice. Our guide shows you how.
Does your healthcare practice have a marketing strategy? Do you want to grow your practice, improve patient acquisition, and stand out from similar practices in your area?
One of the leading methods to boost your visibility — even in competitive marketplaces — is to implement online reputation management into your marketing strategies.
With reputation management for doctors, you gain significant advantages, helping you to pave a pathway toward long-term success.
In our complete guide to online reputation management for medical practices, we'll illustrate how online reviews can shape public perceptions, share information on essential reputation management services, and highlight the importance of review management to collect and share positive patient feedback.
Are you ready to take your medical practice to the next level? Let's dive right in to reputation management for doctors — your ultimate guide!
Ready to supercharge your medical practice? Complete the form below to begin your free consultation
Your Healthcare Practice's Reputation: What Does it Say About You?
One of the first tools prospective patients use to learn about medical practices in their area is search engines like Google or Bing. With a few strokes of a keyboard, new patients can learn much about you and your practice. In today's digital world, search engines hold the keys to the success or failure of businesses, including your medical practice.
Google search results typically include links to a practice's website, online reviews, and news articles about the practice and its medical practitioners. Positive reviews and glowing testimonials by happy patients help create a positive reputation for your practice. Negative reviews, negative press coverage, and unflattering mentions on message boards, social media platforms, and review sites work toward damaging your reputation.
What do your search results say about YOUR practice? Is your practice's reputation all it can be, or is it struggling under the weight of negative online reviews and negative comments?
How Can Online Reviews Help or Hurt Medical Professionals?
Most patients begin their evaluation of a given medical practice by conducting a Google search to learn about clinics and healthcare providers in their area.
Online reviews are some of the first pieces of information in search results. These online reviews dominate the first page of search results. After all, 93% of all consumers read reviews before making purchasing decisions; these online reviews shape perceptions of your medical practice. Even a single negative review based on low levels of patient satisfaction can damage your image and your brand.
Google search results tied to online reviews form the core of public perceptions about a business and its personnel. Great online reviews help to boost visibility while reinforcing trust; negative reviews do the opposite by eroding trust between you and your patients.
It cannot be overstated that online reviews — both the quality and quantity — are perhaps some of the most important drivers of your online reputation. Just how critical are they in influencing your reputation online? Consider the following statistics about the power of online reviews:
Positive Reviews
After reading a trusted review on Google or Healthgrades, 92% of potential patients are more likely to visit your clinic.
Positive reviews help you stand out in organic local searches by nearly 7% over competitors that do not have review profiles set up or which have negative reviews in their profiles.
On average, patients spend 31% more on clinical services with excellent ratings and reviews.
Negative Reviews
94% of consumers say that negative reviews online have convinced them to avoid a business — including general healthcare provider clinics, specialty clinics, and more.
A minimum star rating of 3.3 is one that potential patients would engage with. Only 13% of patients will consider using a clinic with only a 1- or 2-star rating.
Negative reviews translate into customer losses. One negative review can result in losses of as many as 22% of customers; if three or more unflattering reviews appear in search results, the potential customer loss jumps to nearly 60%.
Online feedback in the form of Google reviews and mentions can help you attract more patients, or it can turn potential patients away. By focusing on delivering high levels of patient satisfaction, you can make your practice stand out with a steady stream of positive reviews.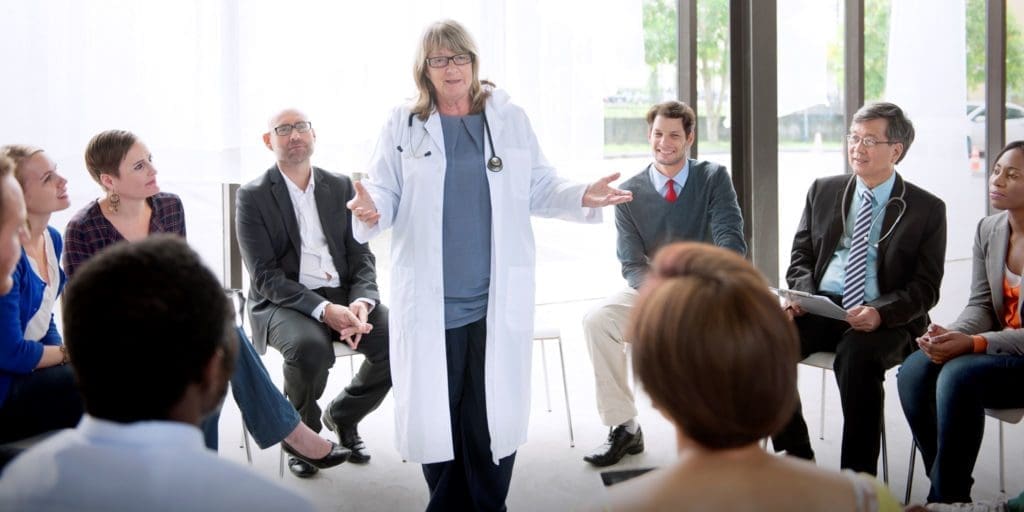 Online Reputation Management for Doctors and Healthcare Practices
Online reputation management is defined as:
"The set of strategies and services used to establish, build, protect, and repair your online reputation."
Online reputation management companies like NetReputation offer a wide range of services for their clients based on specific needs and goals. These services can include:
Pay-per-click (PPC) ad management
Public relations
Reputation repair
Content removal
Branding
Crisis management
Reputation monitoring
Social media management
Search engine optimization (SEO)
Local SEO
Local citation services/business listing management
Just as there are a broad range of businesses, medical practices are unique. Because of this, talented online reputation management service providers tailor reputation management strategies for the unique needs and goals of your operation.
Essential Doctor Reputation Management Services
As touched on in the section above, there is a wide range of reputation management services available for healthcare providers. For your own reputation management campaign, not all of these services may be needed. That being said, there are a few "essential" reputation management services that should be incorporated into your digital marketing efforts:
Social Media Management for Healthcare Providers
Social media has revolutionized the interaction between healthcare practices and their patients. Having an active social media presence puts a human face on healthcare practices, fostering a sense of engagement and trust between you and your patients by facilitating online interactions. With social media, your doctor's reputation can be made strong and visible.
Reputation management teams can assist you in building your social management strategy. Social media management has quickly become a vital part of reputation management for doctors. Strategies for social media may include:
Video testimonials sharing a patient experience
Offering insights into your practice
Sharing emerging technology used in your practice
Information about how your practice works to secure patient data
Social media posts that feature patient testimonials go a long way toward building a trustworthy, visible, and engaged brand for your practice. High levels of patient satisfaction showcased on your social profiles work to establish the trust you need to thrive, even in competitive markets.
Social media is also good for actively gaining positive reviews and positive comments, nurturing customer relationships, and even building a healthy brand reputation.
Search Engine Optimization (SEO)
Search engine optimization, or SEO, is the group of principles and practices that optimize web pages for maximum visibility in online searches. After all, in the digital age, your clinic's website is next to useless if potential customers cannot find you on Google or other search engines. Patient acquisition is the goal of SEO, bringing prospective clients to your clinic before they choose your competitors.
SEO use on-page factors like keywords, image optimization, visual assets, title tags, and meta descriptions to help search engines accurately categorize and index relevant websites based on a user's search query. Many patients are using Google and similar search tools to locate clinics in their area before picking up the phone to schedule an appointment. Do you want to create a positive impression and stand out on the first page of search results? If so, then SEO must be considered an essential tool.
For medical professionals with growing practices, developing positive and relevant content using SEO and local SEO principles and publishing it to company websites, blogs, and social media not only helps you build a powerful brand image but also propels you to the top of search engine results for your branded keywords. This increased visibility improves "discovery," or the ability of potential new customers to find you first.
Citation Management for Local Businesses
As a healthcare provider, you have many tasks to handle as you work hard to grow successful medical operations. From staffing to supply chain issues, marketing, and economic uncertainty, business owners have their hands full.
Citations are mentions of your business name, address, phone number, and pertinent details about your practice. These citations can be found in online directories, business listing services, and on data aggregators.
Managing local citations, particularly for businesses with multiple listings, can be a full-time job on its own. These citations are so important, yet many business owners struggle to address them.
That's where local citation management comes in. Done by digital marketing professionals and reputation management firms like NetReputation, citation management is comprised of several key components, including:
Claiming Google business profiles
Submitting business data to directories
Identifying and deleting duplicate business listings
Using citation management tools to get the most from your business listing
Your Google business listing puts you on the map — literally! New patients are more likely to discover your operation. Citations help your patients find you in Google searches and work to position your clinic or healthcare practice at the top of search results. As such, this service can be considered an essential component of your digital reputation management campaign.
Crisis Management for Doctors
For those who put patient care first, growing a successful practice requires constant care. Unfortunately, crises loom over every healthcare provider, threatening to derail what you've worked so hard to achieve. If negative publicity, such as accusations your clinic may violate privacy laws or that patient satisfaction is suffering, should strike, crisis management can help you overcome these threats.
Crisis management is comprised of planning, implementation, and communication. When a crisis hits, your practice is prepared, allowing you to recover quickly by rebuilding trust between you and your patients. ORM teams can help your clinic develop a crisis management policy.
Reputation Monitoring
A great patient experience has a positive impact on building and maintaining trust between a practice and and its patients. Any factor that can damage that trust represents a potential threat. These factors can include negative online comments, reviews from unhappy patients, or Google reviews that do not tell the truth about your clinic.
When you incorporate reputation monitoring, you are taking proactive steps to protect what you've worked so hard to achieve. Monitoring your digital reputation helps you identify potential threats before they can cause damage. Monitoring teams use automated software to scour the digital space for any instance of your clinic being mentioned online. This includes poor reviews, bad press, or unflattering feedback.
Content Removal
Closely related to reputation monitoring is content removal. If fake reviews or unflattering news coverage threatens your online image, ORM professionals can take down the offending information or suppress it from the first page of search results.
A Closer Look at Review Management for Doctors
As we've noted in an earlier section, patient reviews form an integral part of your practice's reputation. While positive online reviews help to boost your reputation, every negative review or negative feedback you receive on review sites can begin to unravel everything you and your healthcare practice have worked so hard to achieve.
How can you get the most from your profiles on review sites like Google? The answer is review management for healthcare professionals. Review management consists of four interrelated parts:
Review generation
Review response
Review removal
Review monitoring
Managing reviews must include responding to all reviews, even the ones that have negative feedback. By doing so, you're telling your patients that you value their opinion. Other patients will see these responses, and it helps to shape positive perceptions.
For gathering more positive online reviews and influencing how your clinic is perceived, review management should be your priority. Remember, one bad review is all it takes to damage your brand. If you don't know how to add this service to your efforts, the review management team at NetReputation can help.
Contact NetReputation Today for Physician Online Reputation Management
Are you a physician or healthcare professional struggling to get your practice's online reputation up and running? Do you need help creating a positive impression with your patients, or are you struggling to overcome negative coverage and bad reviews?
We can help.
NetReputation is an award-winning leader in online reputation management, including customized doctor reputation management services. We have helped thousands of business owners establish, build, or repair their digital reputations, as well as improve visibility in search results. Think of our company as your digital authority partners, giving you the tools and services you need to grow your business within the medical community.
Learn more about our full selection of reputation management services, including management of social media profiles, review management, and citation management tailored to your unique needs and goals, by speaking with our expert citation submission team today.
Call NetReputation at 844-461-3632 or complete the online form below for a free consultation.
Ready to supercharge your medical practice? Complete the form below to begin your free consultation