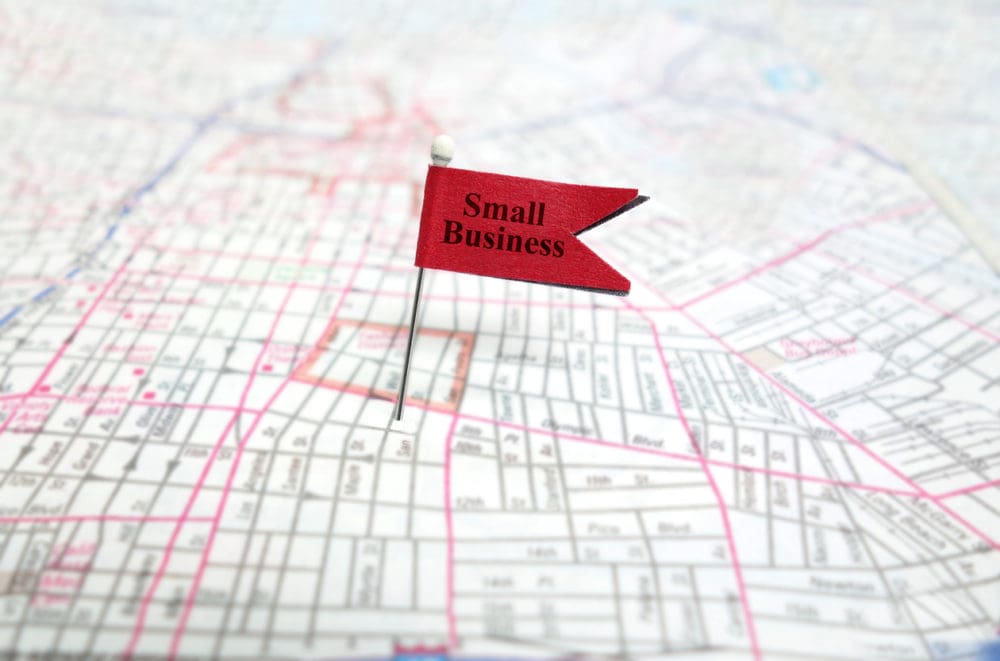 Want to improve your business prospects? NetReputation can help you optimize your Google My Business profile and understand the features of the Business Mobile App.
Your Google My Business — also known as Google Business Profile or GBP —  listing offers significant benefits, including:
Increasing your online presence.
Driving new customers to your website and your physical location.
Improving rankings in search results.
Getting your business location onto Google Maps.
NetReputation's team of Google My Business optimization experts know that more customers equals more business growth. With our help, you can supercharge your Google business listing, unlocking new opportunities for you.
What is the Business Mobile App?
Available on Google's Play Store as a free tool, the Google My Business mobile app is designed to give business owners the ability to connect with customers from anywhere in the world. With the business app, you can:
Check out how customers find and interact with your company in the Google environment.
Manage how your business appears on Google Maps and in search results.
View, respond, and manage reviews posted by your customers.
Answer questions and respond to customer comments.
Edit your business information, including "NAP" (Name, Address, Phone number).
Share news, updates, and photos directly from the GMB app.
Because this is a mobile app, business owners can access their business account at any time and from anywhere. Just like the desktop version, the Google My Business app gives you a range of tools right at your fingertips.
Although the Google My Business app is free, learning to get the most out of it can be challenging. Many factors go into optimizing your business presence on the platform. NetReputation's GMB management services offer a powerful solution, letting you focus on what you do best: growing your business.
Standing Out in Google Search
Search visibility is an important aspect in the digital world. Customers search for the businesses and services around them before making purchasing decisions. A potential customer is far more likely to visit your business if they can find information about it in local search results. In other words, your visibility in search helps to attract customers.
The Google My Business app is designed to create a favorable environment for search visibility. When you claim your Google My Business listing, download the business app, and populate your business profile with the information customers need, those customers find you more easily in search results.
Success with the Google Mobile App
People search for businesses around them, often on mobile devices. Customers who can find information quickly and easily about a local business are far more likely to visit that business, making visibility in search all-important.
To ensure that your business listing ranks in Google search, settings in the Google My Business app are critical. Here are some tips for maximizing the potential of the Google My Business app:
Create your business profile with Google My Business, either on the business app or on your desktop. When you are creating your Google business listing, share information about what makes your business unique; give customers a feel for why you are the best choice for their needs.
The information you share about the business itself must match details posted to your website, social media profiles, and web 2.0 properties. Specifically, post your physical location and contact information, sometimes referred to as NAP. With a street address displayed in your business profile, new customers can pinpoint you on Google Maps directions. If your business has multiple locations, each address should be included in your business listing. Business information helps customers learn more about your company, its location, and its products or services.
Enable customer reviews. When customers can share feedback about their experiences with a review, this signals to the Google algorithm that your company is trustworthy. It also helps your business listing to rank better in search ; relevant results are the goal of the Google search tool, so the more reviews you have, the better for your search visibility.
Edit your business listing whenever there is a change, such as a new physical location, a change in your contact information, or new services being offered. The Google My Business app lets you make these changes in seconds from your account.
Add photos and news to your profile on a regular basis. Customers respond to photos, which can be helpful for identifying physical locations as well as giving them a feel for what to expect when they visit. Photos posted to your GMB/GBP account will also improve visibility in search, particularly in Maps and on Google Images.
As one of Google's many business oriented services, the Google Business Profile app is a powerful tool to help you stand out from the competition. Download it for your Android device and begin to unlock its potential with your own free listing.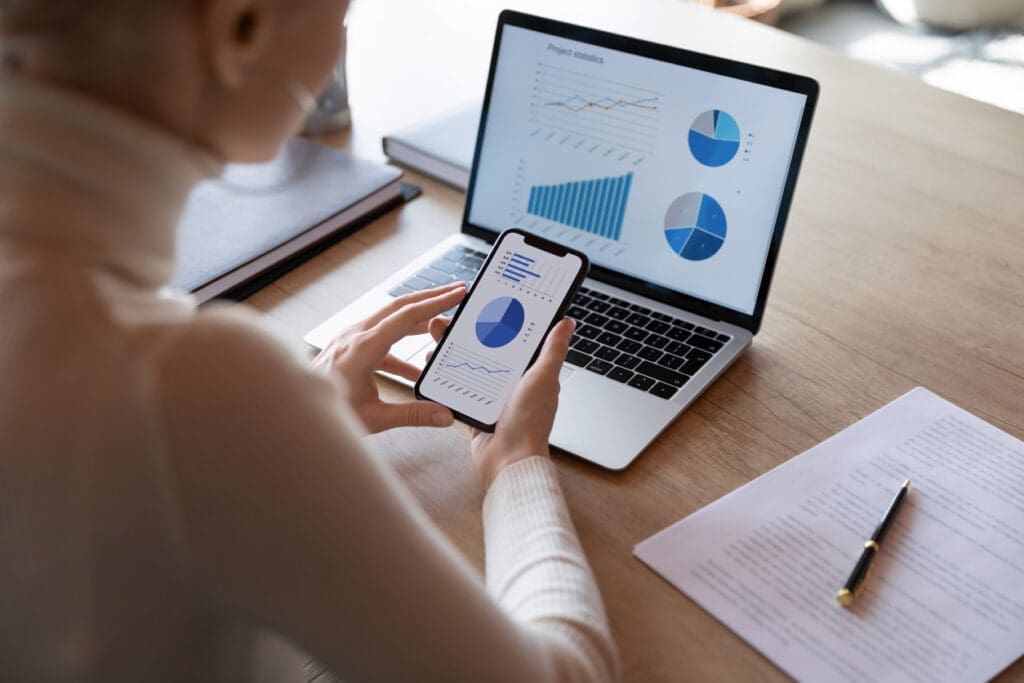 Custom Insights with the Google My Business App
One of the most useful features of the Google My Business app is the ability to view, check, and track your followers. On the GMB app, click the customers tab to gain insights, including:
How many people viewed your listing.
Whether those people left messages or reviews.
Real time notifications about search trends and other performance metrics related to your customers.
These customer-focused features are only available on the GMB app. When you download the app, create an account, and begin to use the app, you have the potential to discover trends that can shape your business growth.
Managing Reviews on the Google App
Reviews form an important part of the digital marketing environment for company owners. Every review is a form of feedback, helping you to manage what your business is doing well and where it can improve. In simple terms, reviews offer powerful insights you can use to grow your company. A single positive review can help customers make purchasing decisions favorable to your operation. By the same token, every negative review can stand in the way of your continued success.
With the Google app, you can manage reviews as you interact with your customers. Every time a review is posted, you can connect directly with each patron. You can post comments, responses, and even edit how you respond to user reviews. The Google app makes it easier than ever before for business to manage how visitors interact with the company.
Accessibility Features in Google My Business
Google My Business is a valuable tool for business owners. With your business information available to anyone with internet access, you are able to enjoy real benefits. It provides a range of tools and functionality that can help you attract new customers, stand out in search, and appear on maps. These are not the only features the app provides, however.
Accessibility support is built into the app. For users with low vision or blind users with a mobile device, the app interfaces with several other accessibility applications, including TalkBack and VoiceOver. Users must turn on these features to provide access to them.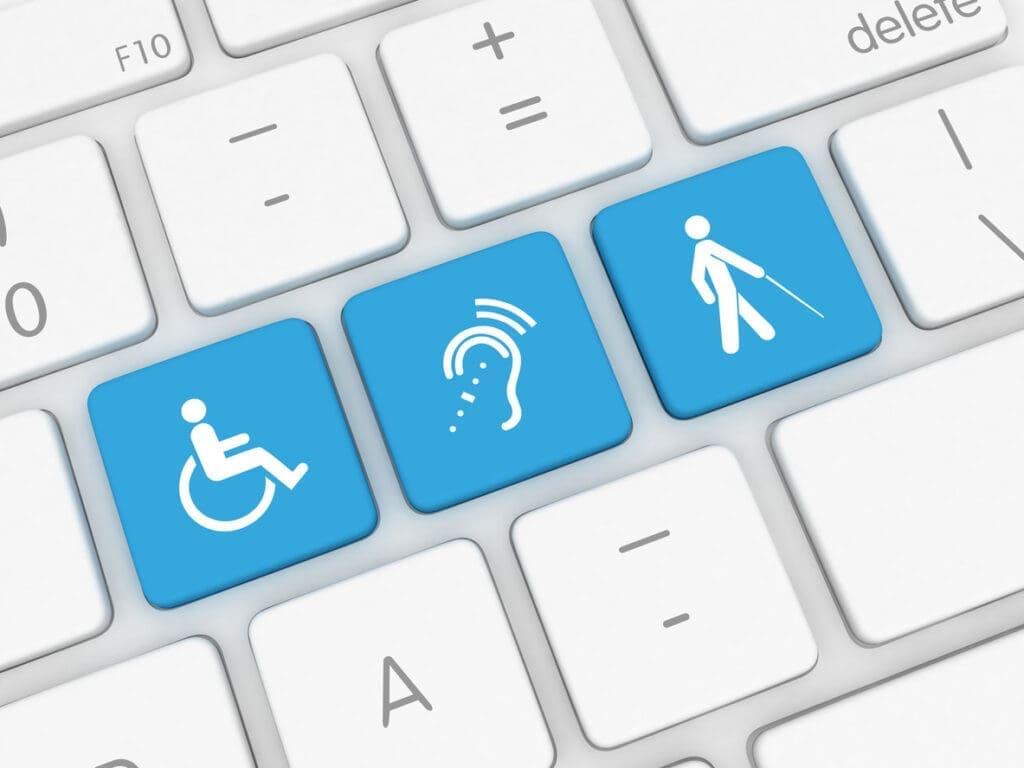 NetReputation's Google My Business Services
Business owners know that managing a business is a full-time job. When you are trying to grow your company, you may not have the time to focus on the tools that can improve your visibility in online search. NetReputation can help.
With our customized Google My Business services, our team of digital marketing and reputation management professionals can help take your business to the next level. We manage all aspects of your listing for you, including:
Creating engaging, relevant, and impactful profiles.
Monitoring feedback and messages posted by customers.
Optimizing listings for maximum engagement and search visibility.
NetReputation is a trusted resource for business owners. Call our team today at 844-461-3632 to learn more about our business-oriented range of services or to get started on optimizing the Google business app. If you prefer, you can contact us online to be put in touch with a representative. NetReputation is ready to help you get the most out of Google My Business and the business app.